National Football League
National Football League
Jim, John Harbaugh ready for rematch at Super Bowl
Published
Jan. 22, 2013 1:41 p.m. ET

Jim and John Harbaugh have exchanged a handful of text messages, and plan to leave it at that. No phone conversations necessary while the season's still going. No time for pleasantries, even for the friendly siblings.
There is work to be done to prepare for the Super Bowl, prepare for each other, prepare for a history-making day already being widely hyped as ''Harbowl'' or ''Superbaugh'' depending which nickname you prefer.
''It doesn't matter who the coach is, what relationship you have with the person on the other side,'' 49ers coach Jim Harbaugh said so matter-of-factly Monday afternoon.
Their parents sure aren't picking sides for the Feb. 3 matchup in New Orleans.
These days, the Harbaughs' longtime coaching father, Jack, stays away from game-planning chatter or strategy sessions with his Super Bowl-bound coaching sons. Baltimore's John Harbaugh and little brother Jim have been doing this long enough now to no longer need dad's input.
Yet, they still regularly seek it. And, their father does offer one basic mantra: ''Get ahead, stay ahead.''
''Probably the greatest advice that I've ever been given and the only advice that I've ever found to be true in all of coaching, I think we mentioned it to both John and Jim ... the coaching advice is, `Get ahead, stay ahead,''' Jack Harbaugh said.
''If I'm called upon, I'll repeat that same message.''
His boys still call home regularly to check in with the man who turned both on to the coaching profession years ago, and the mother who has handled everything behind the scenes for decades in a highly competitive, sports-crazed family - with all the routine sports cliches to show for it.
The Harbaugh brothers will become the first siblings to square off from opposite sidelines when their teams play for the NFL championship at the Superdome.
Not that they're too keen on playing up the storyline that has no chance of going away as hard as they try.
''Well, I think it's a blessing and a curse,'' Jim Harbaugh said Monday. ''A blessing because that is my brother's team. And, also, personally I played for the Ravens. Great respect for their organization. ... The curse part would be the talk of two brothers playing in the Super Bowl and what that takes away from the players that are in the game. Every moment that you're talking about myself or John, that's less time that the players are going to be talked about.''
Both men love history, just not the kind with them making it.
''I like reading a lot of history ... I guess it's pretty neat,'' John Harbaugh offered Monday. ''But is it really going to be written about? It's not exactly like Churchill and Roosevelt or anything. It's pretty cool, but that's as far as it goes.''
Nice try, guys.
John watched the end of Jim's game from the field in Foxborough, Mass., as Baltimore warmed up for the AFC championship game. Jim called his sister's family from the team plane before takeoff after a win at Atlanta and asked how his big brother's team was doing against New England.
The improbable Super Bowl features a set of brothers known around the NFL as fierce competitors unafraid to make a bold move during the season. Unafraid to upset anyone who stands in their way.
In fact, each one made a major change midseason to get this far - John fired his offensive coordinator, while Jim boosted his offense with a quarterback switch from Alex Smith to Colin Kaepernick.
Leading up to Sunday's games, parents Jack and Jackie said they would wait to decide whether to travel to New Orleans if both teams advanced or stick to what has been working so well - watching from the comfort of their couch in Mequon, Wis.
''We enjoy it very much. We get down in our basement, turn on the television and just have a fantastic day watching outstanding football,'' Jack said last week. ''We share our misery with no one but ourselves. Not only the misery, but the ups and downs, the ins and outs of an outstanding professional game.''
And, no, the Harbaughs weren't looking ahead to a potential big trip to the Big Easy.
Jack insists his wife is quick to pull out that old sports cliche: ''It's one game at a time. I think it's very appropriate,'' he said.
Jim figures they won't possibly miss this history-making game.
''I think they'll be there,'' he said with a smile.
The brothers, separated in age by 15 months, have taken different paths to football's biggest stage - years after their intense games of knee football at the family home. They tried to beat each other at cards, or whatever other game it was at the time. Sometimes, they tried to beat each other up. Sister, Joani Crean, often got in on the fun, too.
The 49-year-old Jim never reached a Super Bowl, falling a last-gasp pass short during a 15-year NFL career as a quarterback. The 50-year-old John never played in the NFL.
Still, both will tell you, ''Who's got it better than us? No-body!'' - one catchphrase they got from their dad.
''We can't put into words what it means to see John and Jim achieve this incredible milestone,'' their brother-in-law, Indiana basketball coach Tom Crean, said on Twitter. ''We talked to Jim (before) his team plane left. All he wanted to know was how was John doing? How were they playing? One incredible family who puts the care, well-being and love for each other at the forefront like most families do. Again, we are very proud of them. Going to be exciting to watch it unfold.''
John worked his way up from the bottom of the coaching ranks, while Jim was the star college quarterback at Michigan, a first-round draft pick and eventual Pro Bowler who made coaching his career once he retired.
John already has the one-up, while Jim's team is the early favorite. John's Ravens beat the 49ers 16-6 on Thanksgiving night 2011, in Jim's rookie season as an NFL coach - though both know that means nothing now.
''I just want everybody to know, that was a four-day deal and every story has been told,'' John said. ''We're not that interesting. There's nothing more to learn. The tape across the middle of the room story, OK, you got it? It's OK. It was just like any other family, really. I really hope the focus is not so much on that. We get it, it's really cool and it's exciting and all that.''
Said Jim, ''Completely new business.''
In spite of his efforts to avoid the topic, Jim did take the opportunity to express how proud he is of John.
''He's a great football coach, a real grasp of all phases - offense, defense, special teams. I think he could coordinate at least two of those phases and do it as well as anyone in the league,'' Jim said. ''I've got half the amount of coaching experience he does. Again, it's not about us. I keep coming back to that. I'm really proud of my brother. I love him. That's the blessing part, that this is happening to him.''
And, fittingly for the big brother, John feels the exact same way.
---
AP Sports Writer Dave Ginsburg in Baltimore contributed to this story.
---
Online: http://pro32.ap.org/poll and http://twitter.com/AP-NFL
---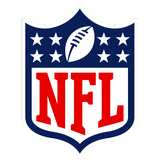 Get more from National Football League
Follow your favorites to get information about games, news and more
---