Jim Irsay says Colts could be 10-3 if 'the ball bounces a little bit differently'
BY Cameron DaSilva • December 15, 2016
The Indianapolis Colts are headed for yet another disappointing season, currently sitting below .500 at 6-7. Missing out on the playoffs has become a very real thing after their loss to the Texans on Sunday, but despite their struggles, changes don't seem to be coming.

Colts owner Jim Irsay said as much on Wednesday, asserting that he won't be firing Chuck Pagano or GM Ryan Grigson. The past two seasons in Indianapolis have been underwhelming, but Irsay believes that is somewhat due to bad luck.

He may even think it's mostly due to the ball bouncing the wrong way.

"We could be right now 10-3," Irsay said, via USA Today. "That could be us if the ball bounces a little bit differently. It's been that type of year — hasn't gone our way."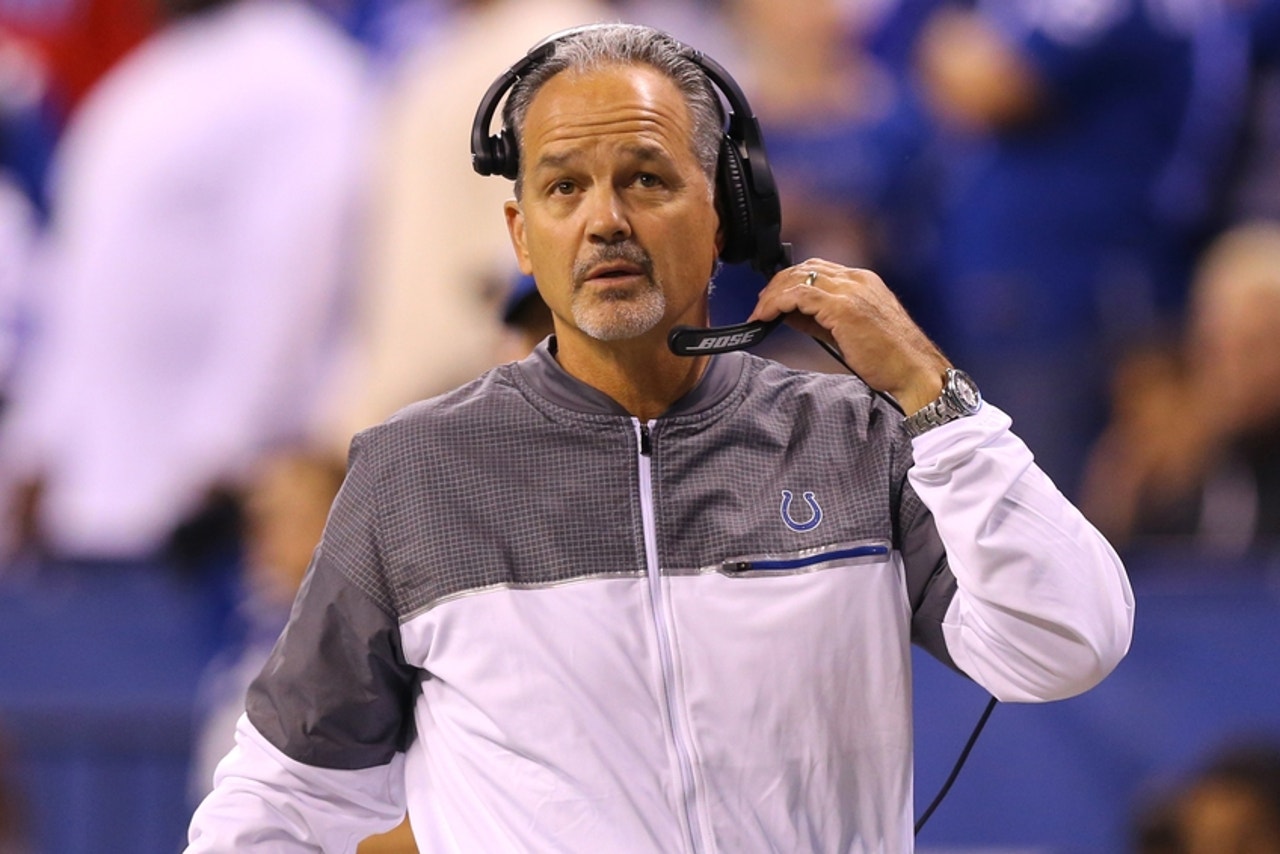 So Irsay believes the Colts could have nabbed four additional wins if the ball bounces differently? So, does that also mean they could be 2-11 if some other things didn't go their way. By his logic, it would certainly seem that way.

Every team deals with adversity and has to overcome bad breaks throughout the year. The Colts are hardly the only ones, and you could even say they've been relatively healthy and lucky this season.

Still, Irsay is using this determination to justify retaining both Pagano and Grigson, for better or worse.

"But right now, I'm not anticipating making any changes," Irsay said. "That can always change. It always can, when we're sitting down at the end of year and evaluate things. But I'm just looking at seeing if we can win these next three games and get some luck from the football gods right now."


The Colts almost certainly need to win out in order to have a shot at the playoffs with both the Texans and Titans one game ahead. Houston and Tennessee also play each other in the final week, so at least one of those teams are guaranteed to be at least 8-8 – barring a tie, of course.

Irsay hasn't completely ruled out the Colts going to the postseason, but he realizes it'll be tough to do.

"Look, if you can improve your franchise, even if you're doing well, you're going to make that move," he said. "You just are — at least I am. It's about winning and winning the right way and trying to sustain success over a large period of time. We're used to being in the playoffs. This is the first time in almost 20 years we (wouldn't have) made the playoffs in back-to-back years. That's extremely disappointing."
---
---