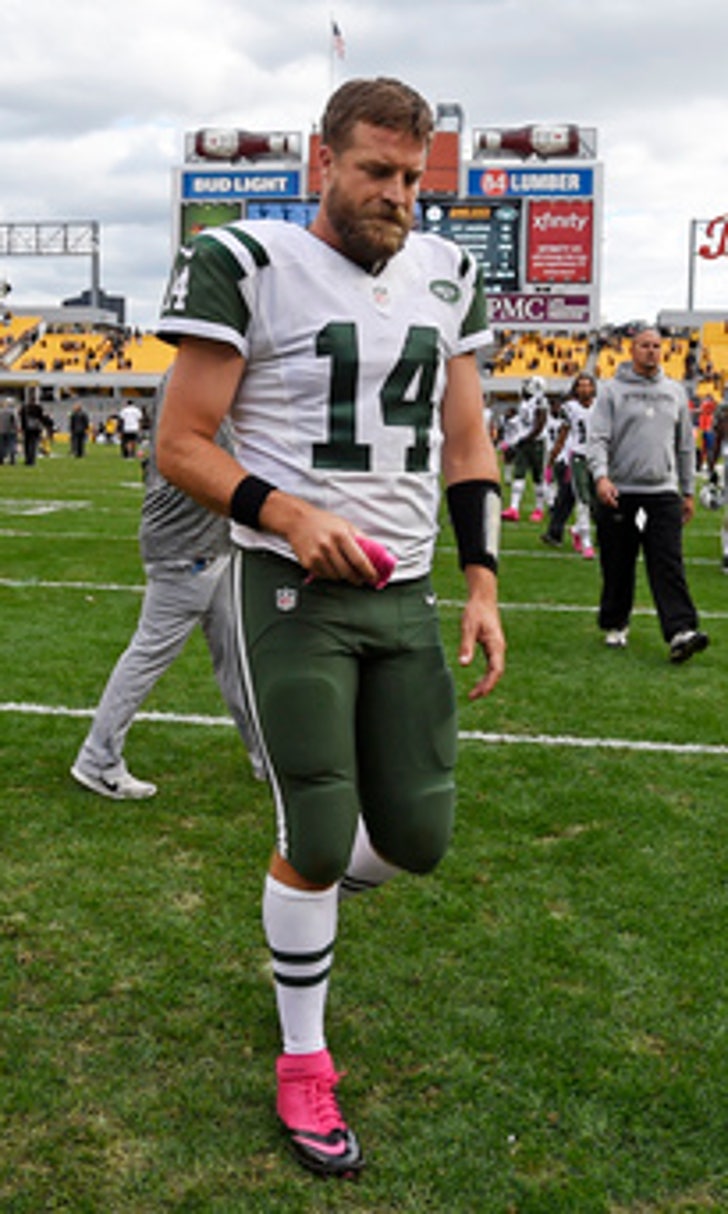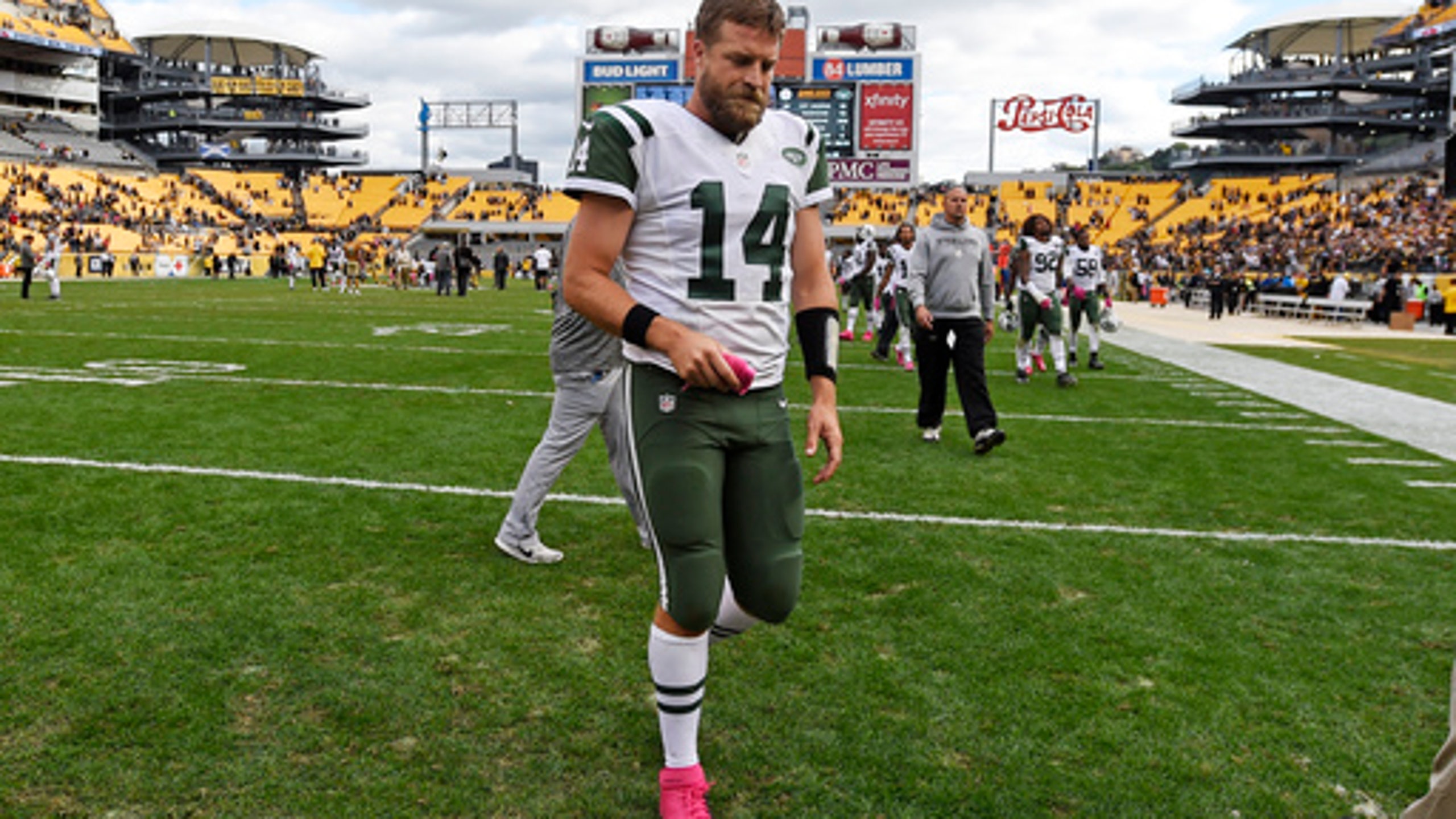 Jets insist they're staying positive despite losses, critics
BY foxsports • October 10, 2016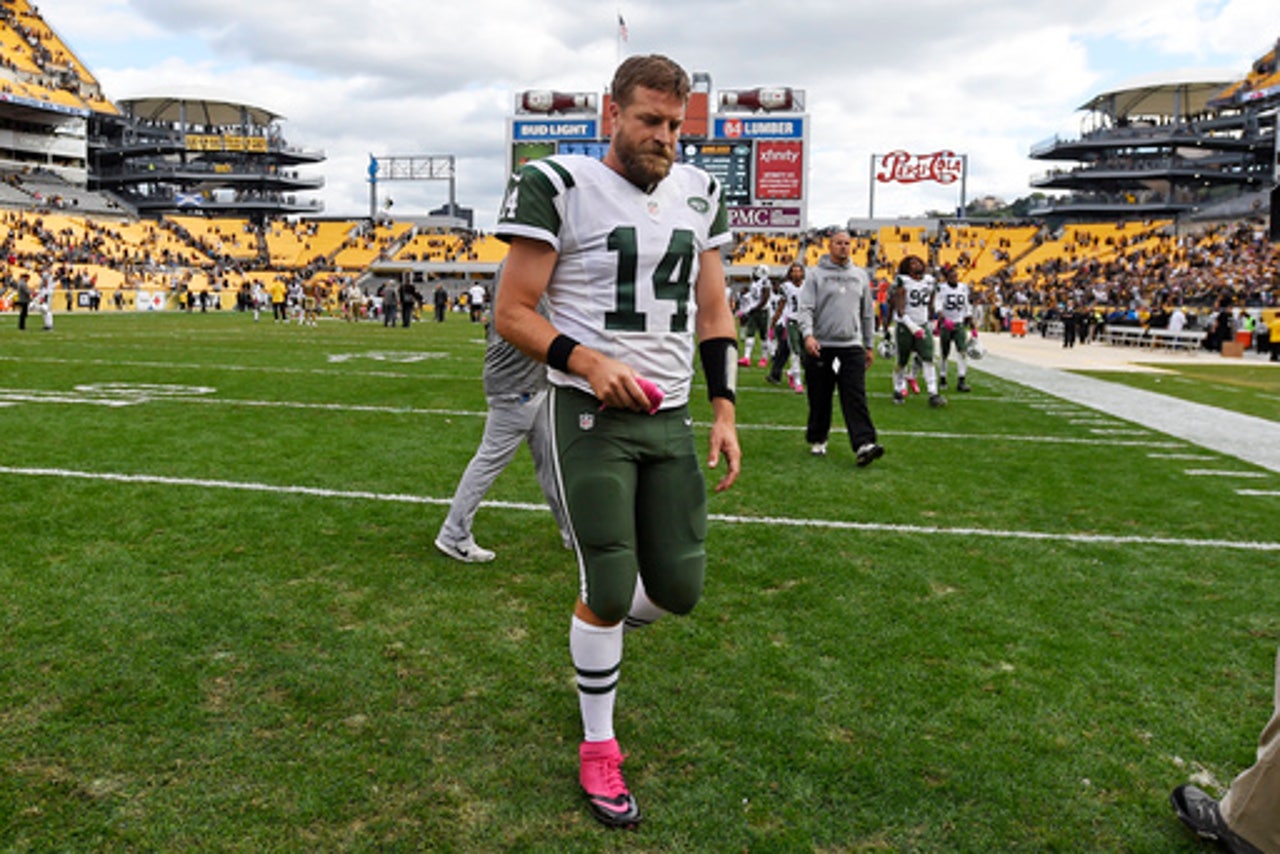 FLORHAM PARK, N.J. (AP) Steve McLendon sounded part-motivational speaker, part-preacher as he described the vibe around the struggling New York Jets.
Sure, they're 1-4 and frustrated fans flocked to social media to express their displeasure.
But desperate times aren't exactly striking fear and pessimism into Todd Bowles' bunch.
''It's not to point the finger at anyone,'' said McLendon, a nose tackle in his eighth NFL season. ''We're all in this together. We have to keep remembering that we are a team. We are the New York Jets. And if we believe in ourselves, we believe in this team and we believe in one another, we CAN turn this thing around.''
Positivity in the face of despair was the overwhelming theme Monday, 24 hours after the Jets lost 31-13 at Pittsburgh with another uninspired performance.
The criticism from fans and media is widespread, with just about everyone taking the blame from outside the facility.
The list has gotten downright lengthy: Bowles' questionable coaching decisions; Ryan Fitzpatrick's uneven play at quarterback; the leaky secondary giving up big plays every week; the disappearing pass rush; Chan Gailey's offense not being able to get into the end zone consistently; the running game being bottled up the past few weeks.
Still, Bowles said he's not entertaining thoughts of making significant chances.
''Teams that go through situations like this, and we can see this in the past, if they get out on the other side, they're the strongest teams and they are the teams that wreak havoc in the end because they are battle tested,'' wide receiver Brandon Marshall said.
''That's the positive about where we're at right now, is that the first part of the season has been really tough. It's challenging our relationships, it's challenging our schemes, it's challenging the guys that we have in each and every position.
''If we continue to stand firm and we start putting some wins together, it's always a positive and it can always make your team that much stronger when you go through runs like this.''
After a 10-6 season in 2015 and just barely missing the playoffs, expectations were high this season.
But five games in, the Jets have been a huge dud. In almost every area of the field.
''Guys are pressing,'' Marshall said. ''It's just not happening for us. All we can do is go back out there and keep working at it. We know what happened. We obviously understand that we need to be better in situational football. As of right now, that is closing out games.''
Bowles echoed that sentiment, adding: ''We've just got to find a way to turn the corner.''
After the Jets lost 24-3 at Kansas City two weeks ago, Marshall said the team's response would tell everyone what type of squad New York is.
Well, two more losses later, the Jets are among the bottom-tier teams in the league - having shown very little for fans to be encouraged about.
''We expect to be killed out in the streets and killed in the media because our record shows that we're not a really good team,'' Marshall said.
''But we have to stick together. We know who we have in that locker room. You guys know who we have in that locker room. I think this is surprising not only to our organization, but this is surprising to you guys and our fans. But with that comes criticism.''
And, plenty of second-guessing. Such as with the decision by Bowles to punt on fourth-and-2 with the Jets down two scores halfway through the fourth quarter at Pittsburgh.
The coach defended his call after the game, saying he wanted to give his defense a chance to stop the Steelers and give the Jets good field position. He reiterated that Monday, saying his opinion is ''the same.''
Since a 37-31 win at Buffalo in Week 2 in which New York put up 17 points after halftime, the Jets have scored a total of seven points in the second half in the past three games.
''We've got to take a hard look at that and figure it out because that has been a recurring problem,'' Fitzpatrick said.
''That's something we're going to put a lot of focus into and make sure that we're playing better in the second half because it hasn't come together for us the last few weeks.''
In the meantime, the Jets are not concerned about the team possibly splintering as the losses pile.
''I don't worry about that at all,'' Fitzpatrick said, ''just because of the type of people we have in our locker room.''
The veterans insist they're staying positive, and they believe others will share that optimism.
''Some do, but we don't need all,'' Marshall said. ''We just need the right guys to feel that way. You need your leaders to have this type of energy, this type of outlook. That's all you need.''
NOTES: C Nick Mangold (sore knee) and LB David Harris (sore hamstring) had MRIs which revealed no significant injuries. Their availability for next Monday night is uncertain, as is that of CB Darrelle Revis (hamstring), who sat out Sunday. ... CB Darryl Roberts was having an MRI taken on his injured shoulder. Bowles had no immediate update on the severity.
---
AP NFL website: www.pro32.ap.org and www.twitter.com/AP-NFL
---
---