National Football League
National Football League
Jets' Holmes: Panthers secondary is 'weakest link'
Published
Dec. 12, 2013 12:00 a.m. ET

Santonio Holmes might have provided the Carolina Panthers with some inadvertent bulletin board material.
The New York Jets wide receiver was answering a question Thursday about the Panthers' impressive defense, ranked No. 2 in the NFL, and how it stacks up against previous opponents when he mentioned the defensive backs.
"Not to call these guys out," Holmes couched it, "but their secondary is probably their weakest link on their defense."
Uh-oh.
Holmes went on to rave about the Panthers' front seven and how athletic and physical they are, but the damage had already been done. And it might not be taken too kindly in Carolina by the Panthers' starting foursome of cornerbacks Captain Munnerlyn and Melvin White and safeties Quintin Mikell and Mike Mitchell.
Holmes was later asked what led him to believe that Carolina's weakness on defense is the secondary.
"Just from the numbers perspective, guys in their position," Holmes said. "Nothing from my judgment that puts those guys in that category. It's the way they've been ranked throughout the NFL, it's not my perspective."
For what it's worth, Holmes was sort of right. Carolina actually ranks fifth in pass defense, and the Panthers are tied for fifth in the league with 16 interceptions. That's a slight dropoff from the run defense, which is No. 1.
"I love Santonio Holmes," a smiling offensive coordinator Marty Mornhinweg said when told of his comments. "If he said it, here's the thing, they are so good up front (and) their secondary is pretty good. They play very aggressive because of that front. I don't know what context he said it in."
While previewing the game for "The NFL on CBS" earlier in the day, analyst Dan Dierdorf actually echoed Holmes' comments in quotes distributed by the network.
"This Carolina defense is an outstanding group," said Dierdorf, who'll call the game with Greg Gumbel. "They do everything well. They defend the run. They pressure the passer. They play good on the back end. This isn't a group of Pro Bowlers in the secondary, but the way the front seven plays, they don't have to be."
It has been a rough year for Holmes, who has 16 catches for 381 yards and a touchdown in eight games. He spent nearly a year coming back from a serious foot injury that cost him most of last season, and has dealt with a troublesome hamstring the last few months.
"My season, in a nutshell, has not been the greatest season I've performed being in my eighth year in the NFL," he said. "Suffering the injury that I did (last year), it's tough to come back from, but it was a focus and a goal that I had in mind, just (to) come back and play and do as much as I can for this team."
His future with the Jets is murky at best. He has two more years left on his contract, but is due to make $9.5 million next season and could be released to free up some money.
"It's not a concern of mine right now," Holmes insisted. "I signed a contract this year for three years to be with the Jets and that's what I plan on doing, being with the Jets for three years."
---
---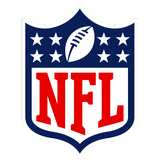 Get more from National Football League
Follow your favorites to get information about games, news and more
---