National Football League
National Football League
Jets' Geno Smith 'thinking faster' on field these days
Updated
Mar. 4, 2020 11:40 p.m. ET

FLORHAM PARK, N.J. (AP) The New York Jets are Geno Smith's team again.
At least, for now. But maybe for a lot longer.
With the Ryan Fitzpatrick contract saga still dragging on with no end in sight, the reality is that the Jets are moving forward with Smith under center as the starting quarterback.
It's an opportunity Smith has seized, for the most part, during workouts and, now, minicamp by showing improvement from a year ago.
''He's playing faster, he's thinking faster,'' quarterbacks coach Kevin Patullo said Wednesday.
''It's going smoother for him. That's been the big difference, I think, and where people are seeing the difference in him. It's just happening faster.''
That's an encouraging sign for a player who had his share of critics during his first three NFL seasons.
Coach Todd Bowles took it a step further Tuesday when he was asked to assess Smith, who's heading into his second year in Chan Gailey's offense.
''Well, being in the system a year, he's light years ahead of where he was last year,'' Bowles said. ''As far as being confident and operating the system, and understanding the checks and running the offense, he's night and day from where he was.''
A year ago at this time, Smith was the likely starter while getting almost all of the first-team snaps and establishing chemistry with wide receivers Brandon Marshall and Eric Decker.
That all changed in the middle of training camp when Ikemefuna Enemkpali broke Smith's jaw with a punch and set in motion a series of events that have had an effect even on the current situation.
Fitzpatrick stepped in, led the Jets to a 10-6 record and within a win of a playoff berth while setting a franchise mark with 31 touchdown passes.
Fitzpatrick did such a good job on and off the field that Bowles declared he would be the starter this season if he returned. Well, he became a free agent and has failed to come to an agreement on a deal.
That has put Smith in the spotlight again - and he could be right out again, if and when Fitzpatrick finally does come back.
''I don't come into the building thinking about that,'' Smith said. ''I don't leave the building thinking about that. My only goal when I walk in this building is how can I get better today? How can this team improve? How can this offense improve? What did we do last week? What did we do in the last practice that we need to improve on?''
There have been plenty of things critics have pointed out for Smith, from reading defenses to being quicker on his feet with decisions. His overall body of work so far is also underwhelming, despite some flashes of being a solid starter.
Smith has 27 touchdown passes and 35 interceptions in three seasons, although he played in just one game last season.
Questions about his ability to be a leader in the locker room and on the field have also surfaced, amplified by the incident with Enemkpali.
''I don't think I need to necessarily re-establish myself rather than to prove it every single day in practice, prove it to my coaches, teammates, whoever's watching,'' Smith said. ''My goal is to compete every single day with everyone out there and try to contribute to the best of my ability.''
Smith spent part of the offseason working out in Florida with a host of Pro Bowl receivers, including Pittsburgh's Antonio Brown, the Giants' Odell Beckham Jr. and Miami's Jarvis Landry.
Bowles reiterated Wednesday that Fitzpatrick would be the starter if he returns, but added that ''there probably is a point'' the Jets would have to move on from that thought if Smith proves himself in training camp.
''It's no different than an injury,'' Bowles said. ''If a guy gets hurt and somebody steps in and it's like, `Hey, this guy's doing pretty good,' and he wins a couple of games and plays well, and if it's not broke, you don't fix it.
''But we're not at that point yet.''
The Jets are still willing to wait for Fitzpatrick, and many players have publicly acknowledged that they'd like the veteran to return.
''We've said all along that Ryan's the starter,'' Bowles said. ''Obviously, if Geno plays well and Ryan plays well, Ryan's going to be the starter. But if Ryan gets hurt, Ryan doesn't show, and Geno gets in, like Ryan did last year, and he goes 4-1? Things happen.''
Bowles said the Jets ''would entertain'' the idea of adding a veteran quarterback if Fitzpatrick doesn't return since Bryce Petty, in his second season, and rookie Christian Hackenberg are the only other players at the position on the roster and both are deemed mostly as ''projects'' who wouldn't be ready to start if needed.
For now, though, it's all about Smith.
''He's done well,'' Patullo said. ''He's a lot better. Year 2, you hope he's better, and he's done a good job.''
---
AP NFL website: www.pro32.ap.org and AP NFL Twitter feed: http://twitter.com/AP-NFL
---
---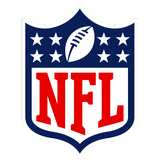 Get more from National Football League
Follow your favorites to get information about games, news and more
---