National Football League
National Football League
Jets fall flat against Dolphins, 10-6
Published
Dec. 13, 2010 4:15 a.m. ET

Six days after an embarrassing loss, things got even worse for the New York Jets.
The offense was inexplicably flat, the quarterback was nearly benched and - get this - a coach on the sideline tripped and injured a Miami Dolphins player. Not exactly one of the franchise's proudest days.
''It makes you sick,'' Mark Sanchez said after the Jets' 10-6 loss Sunday. ''I'm really upset. I think the team is, too.''
Super Bowl or bust? The Jets (9-4) lost their second straight and need to worry about getting a few more wins to even make the playoffs.
''Something's got to change,'' coach Rex Ryan said, ''because this wasn't good enough.''
The frustration on the Jets sideline boiled over in the third quarter when Sal Alosi, New York's strength and conditioning coach, tripped Miami's Nolan Carroll while the rookie was covering a punt.
''I made a mistake that showed a total lapse in judgment,'' Alosi said in a statement a few hours after the game.
Alosi could face discipline from both the team and league. Carroll, who had an interception in the first quarter to set up a field goal, lay on the field for several minutes before walking off. He returned in the fourth quarter.
''We got a W. That's not my problem,'' Carroll said. ''That's the Jets' problem. We just move on.''
That's exactly what Miami did. While the Dolphins (7-6) weren't much better than the Jets on the field - in fact, they were worse on offense - they kept their playoff hopes alive by turning two early turnovers into their only points.
''We felt if we got out in front of them, it kind of takes a lot out of them,'' said Dolphins wide receiver Brandon Marshall, who caught the game's only touchdown.
''We're not going to call them front-runners, but we noticed that when you get out and score fast, hit them in the mouth fast,'' he added, ''they tend to be the ones getting off the ground second.''
Much of the game was played in a downpour, which made for inept offensive performances on both sides in the sloppy conditions. The Dolphins gained 131 yards, with Chad Henne passing for only 55, yet still won.
''Ten points definitely isn't enough in this league,'' Henne said. ''Our defense, you've got to take your hat off to them. They played a heck of a game.''
Miami seemed to be the more inspired team after coming up to the New York area a day earlier than usual, practicing in the Giants' facility over the weekend and even taking in a showing of ''Lombardi'' on Broadway.
''We came out swinging,'' Henne said.
The Jets certainly didn't. They were coming off a 45-3 loss at New England on Monday night, and Ryan even buried a game ball in front of his team before practice to try to put that defeat behind them.
''Hopefully they'll bury one of our footballs, too,'' Marshall said.
Indeed, this one might be even more bitter for the Jets. It got so bad, Ryan acknowledged he considered benching an ineffective Sanchez in the third quarter.
''I thought about it, but he's not the only one to blame,'' Ryan said.
Sanchez was 17 of 44 for 216 yards and one interception. He misfired often, and the offense never got into a rhythm. A fumble also led to Marshall's touchdown.
''I can't play like that,'' he said. ''I can't be a roller coaster.''
Nick Folk hit field goals of 35 and 42 yards for New York, which has lost two straight and faces tough road games at Pittsburgh and Chicago.
''We don't have time to just sit around and feel sorry for ourselves,'' wide receiver Jerricho Cotchery said.
By far the most effective player on the wet field was Dolphins punter Brandon Fields, who had 10 punts for a 56.4-yard gross average.
''The elements were a factor in the rain, and so it came down to me blocking it out and doing my job,'' Fields said. ''It gave us a chance to turn the field on the Jets.''
The Jets won the coin toss and chose to receive rather than defer for the first time in Ryan's tenure. The defensive-minded coach said he wanted to help the offense get off to a faster start than it had in recent weeks.
It didn't work. New York went three-and-out, and Sanchez was nearly intercepted. The Jets' second offensive series opened with Ben Hartsock getting called for a personal foul for grabbing a facemask, making it first-and-25. Three plays later, Sanchez forced a pass to Santonio Holmes that Carroll easily picked off.
New York turned it over again on its next possession when Kendall Langford sacked Sanchez - one of six by the Dolphins - and forced the ball out. Minutes later, Miami led 10-0 late in the first quarter - and that was all the Dolphins needed.
In a play that summarized the day for New York, Holmes dropped a perfectly thrown pass while he was wide open in the left corner of the end zone in the second quarter. New York settled for a field goal by Folk to make it 10-3.
''It was horrible,'' center Nick Mangold said of the loss. ''It's not the way we envisioned, not the way we wanted.''
---
---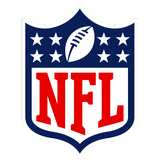 Get more from National Football League
Follow your favorites to get information about games, news and more
---