National Football League
National Football League
Jeff Saturday retires a Colt
Published
Mar. 7, 2013 12:00 a.m. ET

Indianapolis gave Jeff Saturday a chance to fulfill his NFL dream.
On Thursday, he came back to thank the town and the team that embraced his improbable journey from undrafted free agent to NFL star.
Moments after signing his final contract with the Colts, Indy's longtime center and a key figure in forging a settlement to the 2011 NFL lockout officially retired with the team that brought him into the league 14 years ago.
''This does not happen for many players, especially many offensive linemen,'' Saturday said. ''I'm excited to retire as a Colt. I mean, this is my home. This is what we've supported for so many years. I was known, no matter what team I was playing for, as a Colt. So it's good to put that horseshoe on and go out that way.''
Colts fans will always remember Saturday for his gritty play and down-to-earth attitude. Nationally, he will forever be known as the voice of reason during the contentious lockout negotiations. Saturday lobbied on behalf of the players he represented and constantly urged both sides to remember that they would be best served by reaching a settlement rather than losing the ''golden goose.''
After the two sides agreed to a 10-year collective bargaining agreement, Saturday's embrace of Patriots owner Robert Kraft became an endearing image of labor peace. Kraft had just finished speaking about his wife, Myra, who died during the negotiations, when Saturday put aside Indy's bitter rivalry with New England, hugged Kraft and then credited him for ''saving football.''
On Thursday, Saturday also acknowledged his appreciation for Colts football also played a big role in reaching a compromise.
''This organization is what I hope all the NFL teams strive to be. In every negotiation I was involved with the PA (players association) and the NFL, I used us (the Colts) as an example of what you should strive to and I make no bones about it,'' he said. ''This organization is the best in the business and it will continue.''
Before playing in his sixth and final Pro Bowl last month, Saturday had already said he was retiring. He even made a cameo appearance with the AFC so he could snap the ball one more time to his close friend, former Colt and current Bronco Peyton Manning. Green Bay cut Saturday last month, a procedural move that made Thursday's festivities possible.
Ironically, though, the move came exactly one year to the day after team owner Jim Irsay and Manning, the four-time MVP, appeared in the same room to announce Manning's release. Both men spoke then in halting tones as they fought back tears.
This time, it was more celebratory. Saturday and Irsay smiled and even joked about the formality of the one-day deal.
''I'm going to sign this contract and let Jeff come up and sign his portion so we can make it official that Jeff is a Colt today, and this is not costing me anything,'' Irsay said, drawing laughter. ''And that's rare, but Jeff did ask for a new pickup truck so I told him I would consider that. ''
When Saturday stepped to the podium, he responded in kind.
''Like he said, it cost him a lot more the last time than it did this time,'' Saturday said.
The only time Saturday choked up was when he thanked his wife, Karen, for allowing him to pursue a football career. He then turned toward reporters and explained he couldn't look at his wife because he would ''lose it.'' She wiped her eyes, too.
Saturday also thanked his three children, seated behind him in blue No. 63 jerseys, Irsay, his head coaches and position coaches, ex-teammates and even the equipment managers and trainers, some of whom watched from the back of the room.
His improbable journey actually started in Baltimore in 1998. The Ravens signed him as an undrafted rookie but cut him before training camp opened.
One year later, the Colts took a low-risk gamble on someone who had spent the previous year selling electrical supplies in North Carolina and he wound up making the roster. By 2000, he had won the starting center's job, which he kept until leaving for Green Bay as a free agent last year.
With Indy, Saturday won two AFC titles, one Super Bowl ring, became a pillar in the community and made 170 starts with Manning behind him, an NFL record for a quarterback-center tandem.
''The relationship between a center and a quarterback is special. We loved each other but we could fight each other as well. We could bump heads and there was always a mutual respect,'' Saturday said. ''It never got any further than that. It was always on the field. Off the field, we were friends. He's taken me to places and given me gifts and allowed me to do things that I would never have the opportunity to do.''
Asked for his favorite football moment, Saturday didn't offer up the Super Bowl win.
''The AFC Championship game trumps them all for me,'' he said, referring to the Colts' second-half comeback against the Patriots in the 2006 playoffs. ''Getting to recover a fumble for a touchdown, getting to slay the Patriots, all those things. That's the one for me, even above the Super Bowl.''
Saturday said he will continue to make Indy his home and Irsay said Saturday will be inducted into the team's Ring of Honor. Irsay also has hired Saturday to work in the Colts' community relations and marketing department and said there could be a future for Saturday on the coaching staff or in the front office.
''Here's a man who came into the league, no one thought he was going to do much,'' Irsay said. ''He wasn't a first-round draft pick and is an individual who literally took this town and this state over with his integrity, with his love for the community, with this performance on the field, just an absolutely incredible individual. Going through the lockout, how he played a huge role in getting that settled. It was just absolutely incredible how Jeff has made his mark in this league and for this franchise.''
---
---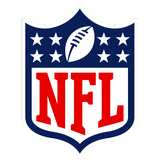 Get more from National Football League
Follow your favorites to get information about games, news and more
---