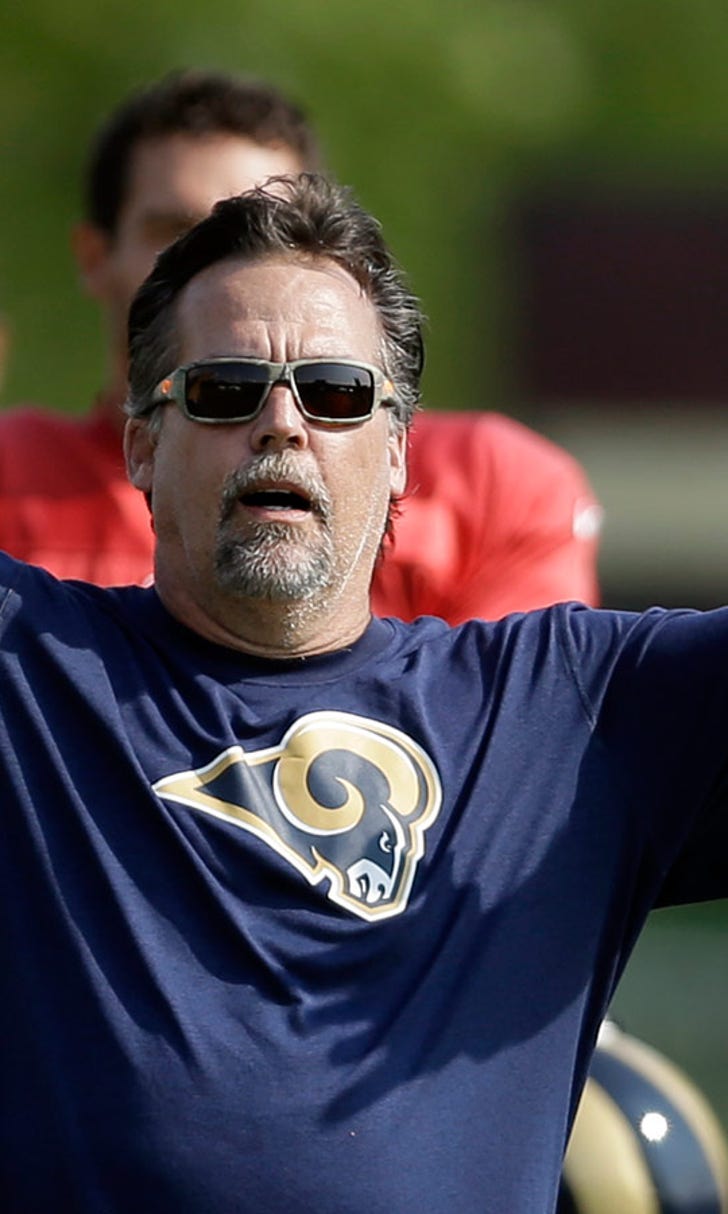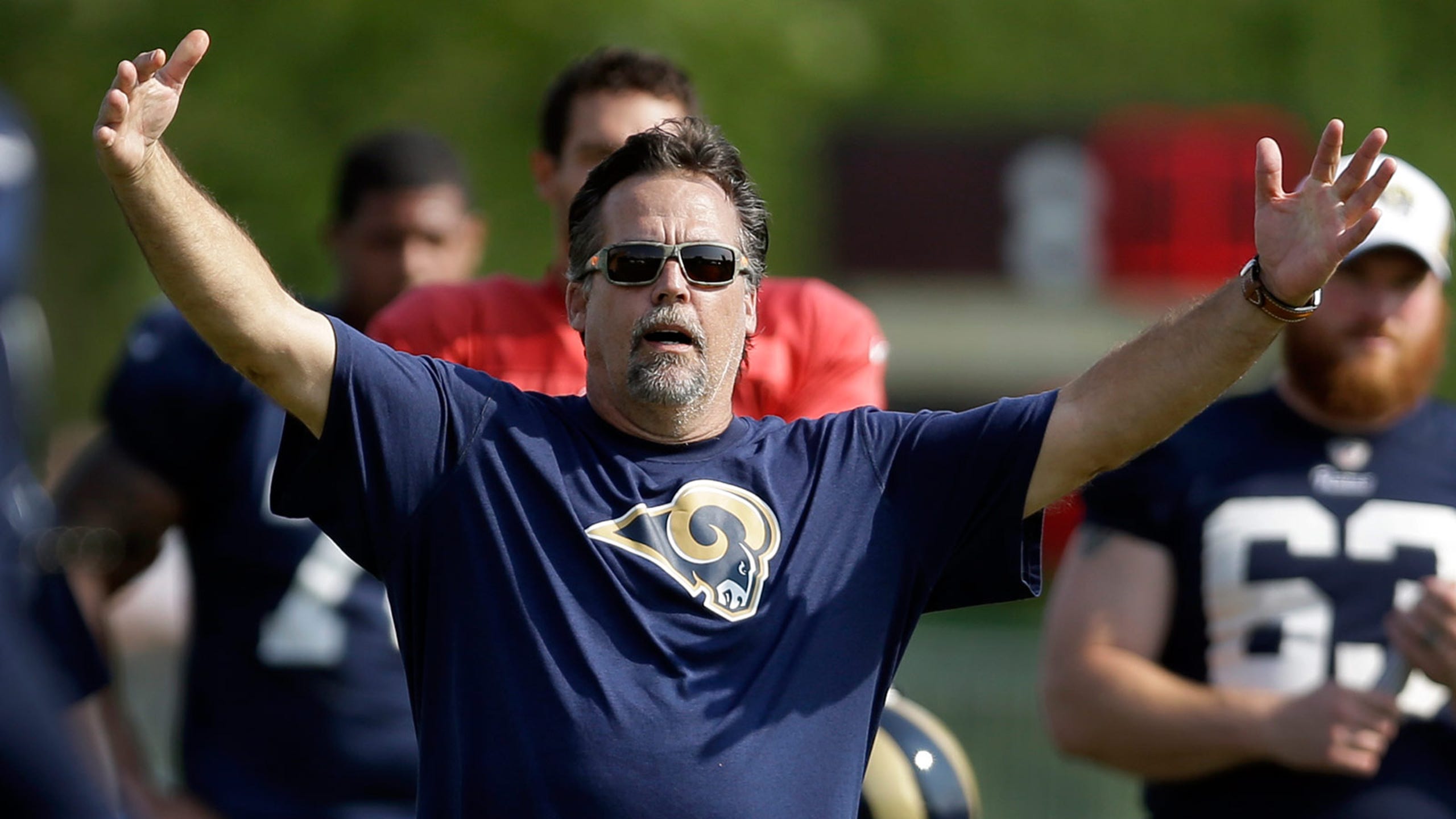 Jeff Fisher says training in LA has nothing to do with relocation
BY foxsports • June 17, 2015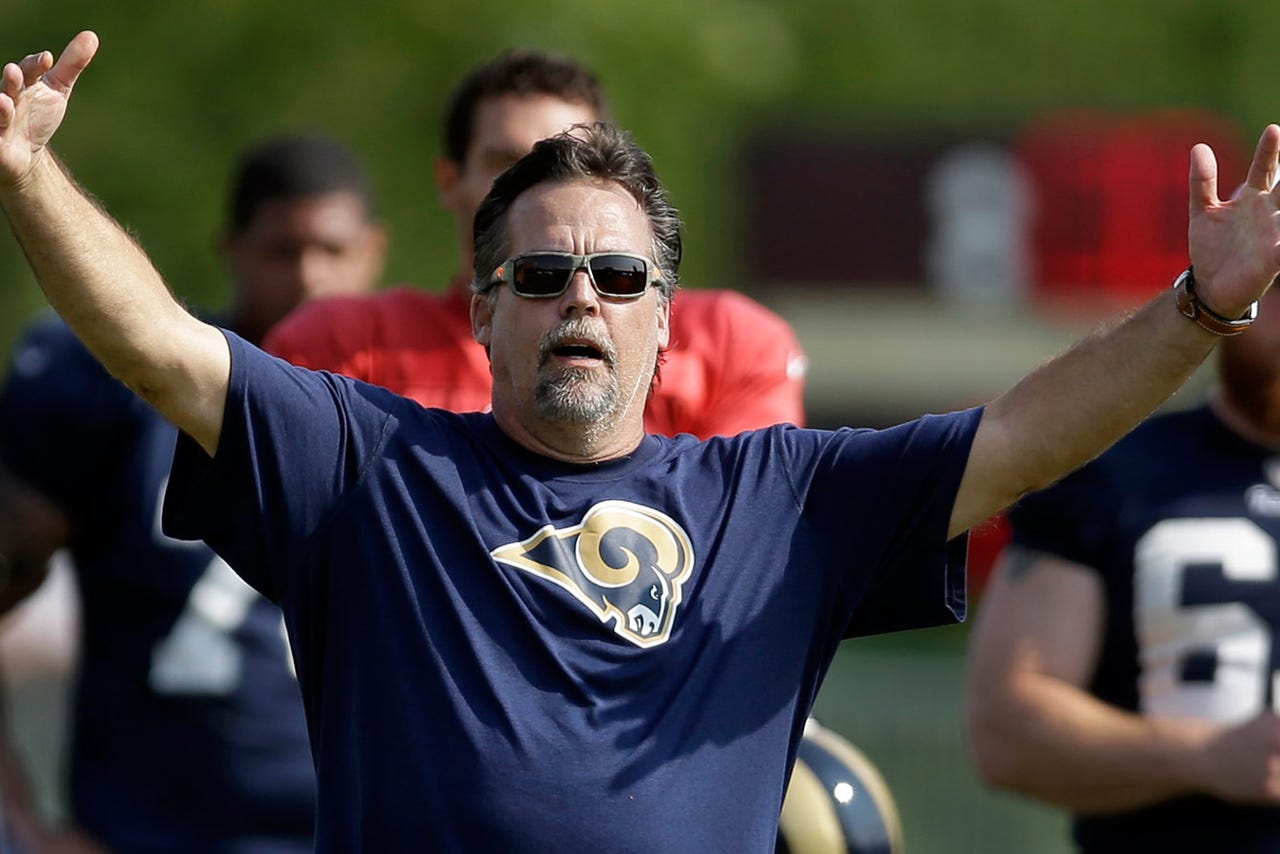 The Rams will be training with the Dallas Cowboys for two days in August in Oxnard, California, just a few miles away from their potential new home in Inglewood. 
Naturally, everyone assumed the Rams decided to train in California to prep for their potential relocation, but head coach Jeff Fisher says that is not the case.
"The two are not related," Fisher said, via ESPN.com. "The Cowboys have practiced against somebody just about every year there. The facility is such that it welcomes another team. So we talked to a number of teams besides the Cowboys about working together with them and Cowboys is really the only one that worked out."
Fisher says the reason for the practice in California with the Cowboys has more to do with practicality than anything else. The Rams will be playing the Raiders in their first preseason game in Oakland, so it will be an easy flight down to LA to get some more work in. Fisher also thinks playing against another opponent is beneficial and can help the Rams in the long run.
"Once the preseason schedule came out, it made sense for us to just kind of shoot down after the Friday night game in Oakland down to L.A. then move out to Thousand Oaks area and practice with them in training camp for a couple of days. So it kind of shortens camp up a little bit but it's the first time this group been through that experience and had the opportunity to practice against another team, a good football team. I would think we would benefit from it."
(h/t ESPN)
---
---