National Football League
National Football League
Jaguars believe Mincey will improve with time
Published
Nov. 18, 2010 12:29 a.m. ET

Jeremy Mincey will never forget his first career start. Unfortunately for him, those memories have little to do with his performance.
He had five tackles and two quarterback hits Nov. 14 against Houston, a game the Jacksonville Jaguars won 31-24 because of David Garrard's ''Hail Mary'' pass to Mike Thomas on the final play.
Mincey made a few mental mistakes, had some technique issues, shattered his cast and left coach Jack Del Rio looking for improvement. Mincey believes his second start will be considerably better. The Jaguars (5-4) host the Cleveland Browns (3-6) on Sunday.
''I didn't play a bad, horrible game,'' Mincey said Wednesday. ''I watched the film five times. There were some things I could have done better, but as far as playing hard and hustle, those were there. It wasn't as good as I wanted it to be. But that's just rust.''
Before the game against Houston, Mincey hadn't played since Oct. 24 at Kansas City. He broke his right hand a few days later, missed the following game at Dallas and then had a bye week.
Making his first start even more awkward, the Jaguars moved him from the left side to the right side to replace injured pass-rusher Aaron Kampman.
The result: Mincey's first career start was more like a complete reboot.
''I've got to ... learn to train my mind to do this on a repeated basis,'' he said. ''Being a backup is a little different. You go in for five plays and you're focused for five plays. I've just got to turn the mental part of my game up.''
Mincey played a career-high 48 snaps against the Texans. Some of those came with the cast on his right hand falling apart. But instead of taking a seat on the training table or the bench, Mincey stayed in the game.
''If I re-break the hand, I re-break the hand. I've got to continue to go out there. I just didn't even think about it. I just thought about winning the game,'' he said.
The coaches love Mincey's attitude, work ethic and motor - things they weren't totally pleased with regarding former first-round draft pick Derrick Harvey. They benched Harvey last month - finally giving up on the eighth overall pick from the 2008 draft - and turned the position over to Mincey.
But when Kampman tore a ligament in his right knee in practice last week, the Jaguars decided to move Mincey to the more high-profile spot on the right side.
''I've got to get my muscle memory back for playing on the right side, but I think that will come this week,'' Mincey said.
Mincey, who has 23 tackles and a sack this season, got to quarterback Matt Schaub twice on Sunday. Mincey thought he had a sack when Schaub threw out of bounds, but officials didn't flag him for intentional grounding.
Mincey said he had some minor mistakes, but nothing that can't be fixed this week in practice. Del Rio said Mincey and rookie Austen Lane have no choice but to step up their games.
''The guys that are playing are going to have to play at a higher level than what we got (Sunday),'' Del Rio said. ''Our defensive ends did not play very well. They're going to have to play much better going forward.''
But he's sticking with Mincey and Lane.
''They've got great energy, they've got great desire, they'll work at it and then we expect to see it played at a higher level as we continue to go forward here,'' Del Rio said.
---
---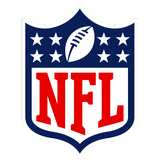 Get more from National Football League
Follow your favorites to get information about games, news and more
---