National Football League
National Football League
It's toe-riffic that Ryans are sole mates
Published
Dec. 22, 2010 12:00 a.m. ET

So it turns out there's something Rex Ryan loves more than green bean casserole.
More than "G** d*** snack(s)!"
More than exotic blitz packages.
And I say, good for you, Sexy Rexy.
In a world where sports icons are texting graphic pictures and sexting their fantasies to women not their wives, it's good to know one larger-than-life sports personality actually loves his spouse from head to toe.
Call him Eat-a-Ped Rex. Have fun with it. But last I checked there's no NFL rule against videotaping your wife's pregame walk-through.
On a conference call with reporters on Wednesday Ryan didn't deny that foot-fetish videos of his wife, Michelle, had been posted on the web, saying it was a "personal matter." A personal matter that they are only going to share with family, close friends and YouTube users.
(I typed "Michelle" into Google at 10:20 ET Wednesday night and "Michelle Ryan feet" popped up as the fourth-most searched entry beginning with "Michelle.")
Jets cornerback Darrelle Revis told The Star-Ledger of Newark that Ryan told the team he was embarrassed by the story. Between not denying it and telling the team it embarrassed him, I think we can safely assume the story is true and the star of the videos is Michelle Ryan.
But don't be embarrassed, Rex. More guys should be into feet. You don't think Travis Henry — 11 kids by 10 women at last count — wishes he had spent his 20s indulging a foot fetish?
By pro sports standards, this story is pretty tame, pedestrian even.
None of this took place in a bathroom in Milledgeville, Ga. Or a hotel room in Eagle County, Colo. Or a restaurant in Louisville. Or in Alex Rodriguez's mirror.
There's nothing wrong with two God-fearing, foot-loving, consenting Americans getting their freak on. Some guys are into boobs (Jenn Sterger fans), some guys are into butts (Ines Sainz fans), and some guys — apparently quite a few — were into the feet of YouTube user "ihaveprettyfeet," a.k.a. Michelle Ryan.
(In this day and age you have to know that anything you videotape will end up on the Internet. Especially if you post it there.)
While Rex's level of involvement in the videos is still unclear — on one the cameraman sounds an awful lot like Ryan — in a way this is the perfect story for our sex-obsessed sports media. It titillates but doesn't violate. (You can't say your privacy was violated because Deadspin publicized the videos you posted online.) While the schadenfreude of the Brett Favre, Tiger Woods and Rick Pitino sagas is tempered by the real pain their actions may have caused loved ones, this story is just an awesome pillow fight. No one is going to get hurt.
And I, for one, hope this doesn't go down in Rex's growing file of demerits. Having the world tipped off to his foot fetish may be more personally embarrassing than losing 45-3 to the Patriots, but the latter should matter to Jets fans and the front office and the former should just be a water-cooler laugh line.
Don't get me wrong, I hope there are plenty of laugh lines. I just don't want the jibes to have any bearing on Ryan's employment. As one sports anchor asked last week — pre-footie — "What did we do before Rex Ryan?" We can't lose this guy.
Even though as a Boston sports fan I'm hard-wired to H-A-T-E the J-E-T-S, I can't help loving Ryan. After he made Hard Knocks the Rex Ryan Variety Hour I had no idea how I made it through seasons with Marvin Lewis and Wade Phillips.
Before squaring off against Tom Brady, when Ryan took out that picture of his wife — ah, those innocent days — and said he, too, was married to a supermodel, it was disarmingly sincere. He loves the game, loves his players, loves his wife. What's not to love?
It's really hard to picture Ryan doing to one of his players what Tom Coughlin did to punter Matt Dodge on national television. Sure, he'll rip guys at practice and cut guys for lack of effort, but he's not out to humiliate people. In other words, in a world of heartless taskmasters, Rex Ryan is a human being. And human beings have human desires. Strange as they may seem to you and me.
In the same week Don't Ask, Don't Tell was repealed, we weren't asking about Rex and Michelle Ryan's sexual predilections, but thanks to the dogged investigative journalism of Deadspin.com — tipped off by a reader — we were told.
And now we should tell our jokes. And opposing fans should make their signs. But here's hoping Woody Johnson has a sense of humor (and a slow Internet connection) and appreciates that his team is 10-4 and on its way to the playoffs for the second straight season.
Rex Ryan would be the first to admit he's made mistakes in his life. But having a little fun with the love of his life doesn't even belong on the list.
Moving from personal matters to personnel matters, however, keeping Joe McKnight over Danny Woodhead is downright humiliating.
Which is why this is Rex Ryan's most embarrassing video on the Internet.
---
---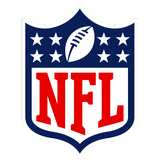 Get more from National Football League
Follow your favorites to get information about games, news and more
---