National Football League
National Football League
Is there anything besides NFL football?
Published
Mar. 13, 2011 12:00 a.m. ET

After weeks of what appeared to be great progress, two collective bargaining agreement extensions, it has come to this: a decertification, lockout and nonstop slap fights over Twitter.
There's really going to be no football played next fall? And the offseason is now more about lawyers and federal judges than quarterbacks and coaches?
Ugh.
As we're slowly taking off this Band-Aid and adjusting to the new state of the game, I'll rattle off a few of the things we'll likely be missing as the two sides continue to squabble over the next five months:
• No free-agency period to track on a minute-by-minute basis this month.
• No national holiday when the 2011 schedules are released.
• No players participating in any league-organized predraft activities; no active players present at the draft.
• No rookie mini-camps.
• No organized team activities.
• No Hall of Fame Game in Canton, Ohio.
• No preseason.
• No fantasy football drafts, unless you want to use the time to just get the guys together to discuss the latest in arts and literature.
Put simply, this stinks.
But if that's how the players and the owners want it, so be it. I'm long over wasting another second thinking or hearing about the names George Cohen, Bob Batterman, Jeff Pash, George Attalah, or any of the countless other lawyers, PR people and power brokers involved in the so-called "negotiations" the past few weeks.
If our hands, as fans, are being forced by the players and owners, maybe it really is time to consider life without pro football.
Which leads to a very interesting and, quite frankly, horrifying thought: What the heck would the world be like without the NFL?
What would we do on Sundays? Forget us, what about the networks? What would they air? And the stadiums — what would they be used for? The sports bars? Oh, the horror.
Looking into my crystal ball, here are eight things I could see happening this fall if there's no NFL football in our lives:
1. Bowling becomes America's new favorite sport. I'm told that ESPN airs professional bowling against FOX and CBS football coverage on Sunday afternoons in the fall. I can't confirm or deny this because I've never actually watched a channel other than FOX or CBS on Sunday afternoons in the fall, but reliable sources tell me it's true.
What's that mean? Well, instead of Tim Tebow and Troy Polamalu jerseys being worn around cities across the country, you'll start seeing Pete Weber, Jr. bowling shirts and Chris Warren (not the old Seahawk, the bowler, silly!) mullets on children everywhere. Think you'll miss Stevie Johnson? Wait till you meet Stevie Weber. Think you'll long for Stewart Bradley? Don't get all misty-eyed until you at least give Stuart Williams a try. And yes female fans — Mr. Williams, who holds a degree in accounting and whose favorite sport is cricket, is single.
2. Rex Ryan gets into spinning. There's an exclusive indoor cycling studio in my neighborhood called Soul Cycle. It's clientele consists mostly of Manhattan socialites, young professionals and the occasional celebrity. Everyone is gorgeous and in perfect shape. With some time on his hands, Rex Ryan can get focused, get in shape and get into spinning. The part he'd probably like the most? They rent cycling shoes of all sizes, meaning there are plenty of feet on display both before and after class.
3. Ray Lewis joins the cast of "The View." Oh, sure, a Chad Ochocinco, a Drew Brees or a Terrell Owens would be obvious choices to jump right into daytime TV. But who'd be the most fascinating addition to one of the million women's talk shows on the tube? Gimme the heart and soul of the Baltimore Ravens. They can put on an acoustic version of Phil Collins' "In The Air Tonight," and Lewis can calmly walk into the studio, greeting Joy Behar and Matt Hasselbeck's sister-in-law.
4. New Cowboys Stadium replaces football on Sundays with weekly Puppy Bowl matchups. Remember when Terrell Owens famously grandstanded on top of the Cowboys star? Every week, a dog will be lifting its hind leg on that star, to the applause of thousands of pet enthusiasts. It's exactly what Jerry Jones always wanted his new fantasyland to be used for, I'm sure. Coming off stronger-than-expected ratings in the Dallas market for Animal Planet's annual "Puppy Bowl" last month, Jones decides to capitalize on an up-and-coming event and turns Cowboys Stadium into the world's largest dog park.
5. FOX and CBS team up for weekly Sunday celebrity flag football games. This would be great. How many times have you stayed awake at night wondering who would win a 7-on-7 flag football game between the cast of "Glee" and the cast of "NCIS"? Or the cast of "Fringe" vs. the gang from "Mike and Molly"? Now, we'll finally find out. I'd like to make a "Two and a Half Men" joke here, but I'm scared Charlie Sheen will eviscerate me on the next episode of "Sheen's Korner." Yes, that's Korner with a K.
6. Sports bars turn into poetry clubs. There once was a time where every big city in this country had a host of popular poetry clubs lining its streets. Here, intellectuals and free spirits would gather and speak in iambic pentameter. With sales in the dumps, sports bars across the nation turn off the sports and turn up the W.B. Yeats. Tony, the regular at the bar who wears the Santonio Holmes jersey to the pub every week, transforms into Anthony, the gentleman and scholar who instead recites Oliver Wendell Holmes. High school English teachers from Miami to Seattle celebrate this social movement.
7. The NFL Network starts airing Rich Eisen's 40-yard dash on continuous loop. With no more programming options, players refusing to participate in in-studio chats and having aired "Top 10 left-handed quarterbacks" more than 300 times in a two-month span, the NFL Network turns to its one piece of footage fans can't get enough of — Eisen's 40. After the clip airs repeatedly, on loop, for four straight weeks, the channel endlessly promotes and airs an NFL Films-produced documentary of talking heads dissecting his run and explaining the impact Eisen's run had on American society. Alec Baldwin narrates
8. "American Idol" fantasy leagues emerge on FOXSports.com. Someone wake Mike Harmon and tell him to start studying up on Pia and Casey. They're apparently popular contestants on "American Idol" this year. Without football, FOX moves "American Idol" to the fall, and this wonderful website capitalizes on the show's popularity and the nation's thirst for fantasy sports by combining the two. The rules? Owners draft contestants like they would quarterbacks or running backs, forming teams of three. Anytime Steven Tyler praises your guy or girl, one point. Anytime Randy Jackson calls one of them "Dawg," two points. Every week your "player" advances to the next round, three points. We're a sick country. Trust me, this would catch on.
Or the players and owners can just put aside their differences and come to terms on a deal.
For those of us not quite ready to start wearing signed bowling shirts and are a bit reluctant to freshen up on our early 19th century American poetry, that'd be an awfully nice alternative.
Get it together, guys.
Please.
---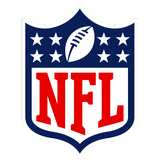 Get more from National Football League
Follow your favorites to get information about games, news and more
---