National Football League
National Football League
Is rookie QB class greatest ever?
Published
Dec. 4, 2012 12:00 a.m. ET

As rookies Andrew Luck and Russell Wilson simultaneously led teams on unlikely game-winning fourth quarter drives on the road Sunday afternoon, it was hard not thinking about John Elway, Jim Kelly, Dan Marino and Tony Eason.
Or Eli Manning and Ben Roethlisberger.
For years, we've debated which QB draft class — the 1983 crop or the 2004 batch — was the better of the two.
Elway won two rings, Jim Kelly made four Super Bowl appearances, Marino broke all the major passing records and Eason made an appearance in Super Bowl XX. The 1983 QB class was the gold standard of quarterback draft crops for two decades.
Then, Manning, Roethlisberger and Philip Rivers came along in 2004 and success was immediate for two of the three. Roethlisberger led his team to an AFC Championship Game in his first year and a Super Bowl victory in his second. After backing up Drew Brees for a few years, Rivers led the Chargers to a 14-2 regular-season record a season after Roethlisberger got his ring, and an AFC Championship Game appearance the year after that. Though Rivers' career hasn't continued on the same Hall of Fame trajectory it was once on, Roethlisberger has since been to two more Super Bowls, winning one of them. Eli Manning, of course, has won two Super Bowls and owns two Super Bowl MVP trophies.
The 1983 quarterback class has three members of the Pro Football Hall of Fame.
The 2004 quarterback class has two surefire future Pro Football Hall of Fame members and a third guy who's a perennial Pro Bowler.
The 2012 quarterback class? It could end up being the best of all-time.
Hear me out.
Whether you want to believe it or not, Andrew Luck's doing things we've never seen before from a rookie quarterback. A year after his team went 2-14 and just months after the franchise severed ties with arguably the greatest quarterback in NFL history to make room for him, Luck's thrown the Colts on his back and led them to an unexpected 8-4 start. There are four games left in the 2012 season and Luck already has the third most passing yards for a rookie quarterback in NFL history. Consider that Luck didn't actually join his team until late June due to Stanford's unique late graduation, that he was learning an unfamiliar offense completely from scratch from coaches he'd never met before this season, and the news head coach Chuck Pagano delivered to his team midseason — and Luck's Year 1 brilliance cannot be understated.
It's not just Luck, though.
Robert Griffin III has been everything the Redskins hoped he would be when they traded three first-round picks and their second rounder in March to acquire him … and much, much more. Thirteen weeks into the season, that trade is a no-brainer. No one's even dared to second-guess it. The truly scary part? Griffin's only going to get better as the weeks and the years go on. With wins over the Buccaneers, the Vikings and the Cowboys the Redskins are uniquely positioned for that second wild-card berth in the NFC.
If it were just Luck and Griffin, that'd be that. We've seen plenty of nice two-man quarterback classes. Drew Brees and Michael Vick in 2000. Cam Newton and Andy Dalton in 2011. But this is the deepest, most diverse quarterback class the league's ever seen.
Russell Wilson — a third-round pick who won the job over a highly-publicized free agent acquisition and a starter who won three of his final four games in 2011 — has the Seahawks at 7-5 and in possession of one of the NFC's two wild-card spots at the moment. With Sunday's wild 23-17 victory in Chicago — a statement game for a quarterback who's heard the whispers about not being able to win on the road — Wilson has now thrown a game-winning touchdown pass in the final two minutes of regulation or overtime three times. That is the most ever by a rookie since at least the 1970 merger. He's beaten Tom Brady, Aaron Rodgers, Tony Romo, Mark Sanchez, Cam Newton and Jay Cutler this season. Back in April, I doubted Wilson's height. I scoffed at the tired "he's a winner" clichés we were fed all summer long.
You know what? I was wrong. Russell Wilson — all 5 feet 11 inches of him — is the real deal. The guy can play football.
Browns quarterback Brandon Weeden has won two straight games and threw for a career-high 364 yards in a gutsy road win in Oakland on Sunday. Ryan Tannehill, despite much head-scratching from the pundits and draft geniuses back in April, appears to have the goods in Miami. He's been the best rookie quarterback in Miami since Marino suited up. That's not even up for debate.
Five quarterbacks. All capable. All doing positive things and doing them in very different ways. No, there doesn't appear to be one "bust" in this batch. Every one of these five young men has started every game for his team this season and every one has done so without even a hint of a "quarterback controversy" from the fans clamoring for an alternative.
The 1983 quarterback class has three Hall of Famers, two Super Bowl rings and 11 Super Bowl appearances among them. The 2004 batch has a 4-1 Super Bowl record.
It's awfully early, yes, but this class has a realistic shot to finish above both of those fine crops. The "Fab Five" have gone 8-2 over the last two weeks. One of those losses was to Tom Brady. The other was to another rookie.
They're 30-30 on the year. A .500 record might not seem all that special on paper, but think about that for a moment.
It's remarkable.
Pro Bowls, conference championships, Super Bowls, MVPs and Hall of Fame busts — there's no ceiling with this group. The potential for success is unlimited.
Next year's rookie quarterback class is not nearly as qualified or as deep as this one and from the looks of it, the class after that won't be as rich as the 2012 one, either.
There are just four weeks left in the regular season. Savor these young rookie performances while you can. We'll likely never see another group like them.
Week 13 record: 11-5
2012 overall record: 111-80-1
WEEK 14 CHEAT SHEET TRIVIA QUESTION OF THE WEEK:
Adrian Peterson has three career 200-yard rushing games. Only six players in NFL history have more. Who are those six players?
Thursday night
Denver at Oakland: Though the Black Hole is hardly a place for weepy romantic comedies or sweet love songs, it's hard not to at least feel somewhat bad for the Raiders Nation. With Sunday's loss to the Browns, Oakland was officially eliminated from the playoff picture for the 10th straight season. The last time the Raiders played in a postseason game, Bill Callahan was their head coach and "Friends" was still the number one show on the air. Raiders head coach Dennis Allen came from Denver, where he coached the team's secondary. It won't matter at all. The Broncos will win and they will win big.
The Pick: Broncos 34, Raiders 10
Sunday 1 p.m. ET games
St. Louis at Buffalo: Both the Rams and Bills showed us a little heart and a whole lot of fight in home victories last weekend. Both teams are currently on the outer fringes — but still very much alive — in their respective conference playoff chases. Buffalo could be an interesting team to watch in the season's final four weeks. They're 5-7 on the year and have the Rams and Seahawks at home the next two weeks, before finishing with the Dolphins in Miami and the Jets at home. Win those four and you're a 9-7 team. 9-7 could be good enough for that second wild-card berth. It's not likely, but it's certainly worth mentioning.
The Pick: Bills 24, Rams 20
Dallas at Cincinnati: Lost in all the Calvin Johnson headlines this season (and yes, we can put the "Madden Curse" thing to rest), is the season Dez Bryant is having in Dallas. The subject of great head-scratching and hand-ringing his first two seasons, Bryant's been well behaved off the field and flat-out dominant on it. Bryant is currently on pace for 95 receptions, 1,304 receiving yards and 11 touchdowns. The Cowboys need this one. I said they're making a playoff run three weeks ago and I'm sticking by it. They'll find a way — somehow — to cool down the red-hot Bengals and win in Cincinnati on Sunday.
The Pick: Cowboys 34, Bengals 30
Kansas City at Cleveland: Quite a week for Chiefs quarterback Brady Quinn. The subject of widespread scorn and ridicule for years, he was eloquent, honest and brave in his postgame press conference comments after Sunday's 27-21 win over the Panthers. Quinn's toughest critics have always been in Cleveland, where he struggled in his three years as a Browns quarterback. Even the Cleveland fans had to be impressed with his efforts — both on and off the field. He'll play well this week, but I'm taking the suddenly "hot" Browns.
The Pick: Browns 23, Chiefs 17
Tennessee at Indianapolis: Would you pick against the Colts at home? How could you? Bruce Arians' young squad is 5-1 in Indianapolis, with that only loss coming in a head-scratching defeat in the final moments to … Jacksonville. Though the Colts have not won a single game by more than seven points this season, they're one of the most dangerous teams in the league. In their building, against a deflated Titans team — this one could be the one "lock" on the Week 14 schedule.
The Pick: Colts 35, Titans 16
Chicago at Minnesota: A week after I declared Jay Cutler as part of the 2012 MVP conversation, he came up short at home against a Seattle team that entered the contest with a 1-5 road record. Hey, these things happen when you live (and write) dangerously, I suppose. Russell Wilson ran all over the usually stout Chicago D. The Bears finish the season with three games (Sunday at Minnesota, Week 16 vs. the Packers, Week 17 at Detroit) against division opponents in the next four weeks. If they plan on playing January football, this one is a must have. Cutler will find a way … or, Christian Ponder just won't.
The Pick: Bears 24, Vikings 17
San Diego at Pittsburgh: It's become a weekly tradition for those of us living on the East Coast — CBS cuts to the final minutes of a Chargers game right before "60 Minutes" begins. San Diego's either winning or down by one score. And each week, the Bolts find a way to either cough up a surefire victory or throw away a game they could win. This is a team that started the season with a 3-1 record. They're 4-8 now, losers of four straight. For a while, we all said "Poor Philip Rivers … How could they not re-sign Darren Sproles, LaDainian Tomlinson, Mike Tolbert and Vincent Jackson the past few years?" After the last few losses, it's hard to even imagine those guys making much of an impact, anyway. Rivers has been terrible this season. At some point, it's not all Norv Turner and A.J. Smith's fault.
The Pick: Steelers 27, Chargers 14
Philadelphia at Tampa Bay: After ripping off four wins in five weeks, the Buccaneers have now lost two straight games and find themselves on the outside of the postseason picture in the NFC. Playing Philly, losers of eight straight games, should serve as the perfect cure to their ills. The only problem? They've got trips to New Orleans and Atlanta in Weeks 15 and 17. Good luck with that, Baby Bucs.
The Pick: Buccaneers 30, Eagles 20
Baltimore at Washington: The fine folks of Pikesville, Maryland don't want to hear this, but the Ravens are in trouble. And they're not just in trouble in terms of the No. 2 seed in the AFC (which the Patriots currently possess due to the NFL's three-team tiebreaker rules), and not just the AFC North title, either — but for a playoff berth, at all. The Ravens are 9-3, but have the Redskins in Washington this weekend, the Broncos in Week 15, the Giants in Week 16, and the Bengals in Cincinnati in Week 17. Are any of those games surefire wins? Baltimore's been fortunate all season long. Did Week 13's loss to the Charlie Batch-led Steelers expose the Ravens? We'll find out rather quickly. RG3 could take this defense to school.
The Pick: Redskins 31, Ravens 23
Atlanta at Carolina: I'm starting to read a lot of comparisons being made between the 2001 Patriots and the 2012 Atlanta Falcons. That New England team, similar to this Atlanta one, did not win with much flair or glamour. There were few blowouts, no huge statistical performances, and the defense was far more "bend but don't break" than "shut every team out and win by 30." Is Matt Ryan the next Tom Brady? Did Thomas Dimitroff finally find a way to seep what he learned in New England down the org chart in Atlanta? Is Mike Smith capable of winning a football game in January? I don't know. But I'll say this — if a 9-7 Giants team were to play the 15-1 Falcons in the Divisional Round this January in Atlanta, I'd probably still pick New York to win that game. I suspect I'm not alone.
The Pick: Falcons 34, Panthers 28
New York Jets at Jacksonville: Though I've sat through some putrid Dave Brown games at Giants Stadium and have seen both Henry Burris and Cody Pickett start NFL games in my lifetime, last week's Cardinals-Jets game may take the cake as the worst NFL contest I've ever watched from start to finish. Turnovers, poor quarterback play, and worst of all, no Fireman Ed to serve as the voice of the American public. It was putrid. The Jets are 5-7 and still alive in the playoff hunt. On Monday, Rex Ryan said he had three good quarterbacks on his roster. I just wish I knew where he was hiding them. They'll lose in Jacksonville on Sunday, everyone will wonder what went wrong, and there will be some new wrinkle no one ever imagined come Monday.
The Pick: Jaguars 24, Jets 13
4 p.m. ET games
Miami at San Francisco: Ryan Tannehill's been solid, but asking any quarterback — let alone a rookie — to go into San Francisco and beat this 49ers defense in their backyard is asking a lot. The 49ers can't be pleased with their effort last week in St. Louis. They'll take it out on the Dolphins Sunday.
The Pick: 49ers 21, Dolphins 9
New Orleans at New York Giants: The Saints gave it to the Giants last year on Monday Night football, beating them 49-24 on national television. Big Blue will not be caught sleeping this weekend. Last week's loss in Washington was similar to the loss to Philadelphia earlier this season. They played tough, they scored field goals instead of touchdowns, and they came up a point short. They'll win on Sunday, setting up an incredible final few weeks of the season in the NFC East.
The Pick: Giants 38, Saints 27
Arizona at Seattle: I know he signed a $100 million contract extension last offseason and it's tough to feel "bad" for anyone making that kind of money to play a sport for a living. But watching Larry Fitzgerald — arguably the game's best personality — be overthrown, underthrown and just missed all together on multiple passes last week — I couldn't help but want to give him a hug. Fitzgerald's one of the game's great ambassadors and talents. I fear the prime of his career has been wasted on horrendous quarterback play the past three years.
The Pick: Seahawks 20, Cardinals 10
Sunday night
Detroit at Green Bay: The 2012 Lions may not be as infamous as the 2008 Lions, but they could be more frustrating to watch. With yet another fourth quarter collapse on Sunday versus the Colts, the Lions became the first team to lose three straight games when leading with two minutes left in regulation since San Diego did it in 2000, and the first since at least 1983 to blow leads that late in three straight home games. They now go on the road where things don't get any easier. Jim Schwartz's job is probably safe for next year, but I wouldn't be shocked if there are some rumblings out of Motown if the Lions get embarrassed on national television on Sunday night.
The Pick: Packers 35, Lions 24
Monday night:
Houston at New England: The Patriots didn't put up 49 or 59 points like they did the previous two weeks, but they won in convincing fashion over the Dolphins last weekend. They haven't been truly tested in a football game since the Buffalo game four weeks ago. Houston will give them everything they've got, but with this game being played in New England, I'm going with Brady and the Patriots. Not by much, but by enough to get the "Not so fast" message through to Wade Phillips' Bulls on Parade.
The Pick: Patriots 27, Texans 20
And, oh, by the way:
1. The New York Post had a field day with that "fat" Derek Jeter ("Derek Eater") cover last week. The guys at Buzzfeed then went ahead and made their own 22 headlines. My favorite? "Hungry for a Title … AND BACON." Aren't we all?
2. My buddy Scott is a diehard Minnesota sports fan. He texted me Monday night: "The Wolves picked 3rd when Shaq & Mourning went 1 & 2. The Vikes had 3rd pick when Luck & RGIII went 1 & 2." My response back: "But you've got Christian Ponder!" That ended our cute, late-night text message discussion.
3. Has "Saturday Night Live" done a spoof of the Samsung commercial with the wife wishing her husband off in the taxi yet? What's taken so long? And where's Nicholas Fein been in the past few years? Come on, SNL. Get with it.
4. Jerry Stackhouse, Reggie Evans, Rasheed Wallace, Marcus Camby, and Jason Kidd all play big minutes for New York's two basketball teams. I love the '90's.
5. I have to admit — I really dig the new Air Jordan XX8's, which images of leaked earlier this week on some of the big sneaker blogs. Here they are, in all their lime green goodness. Not sure I can pull them off, but I'll sure try. If you see a random guy coming off the 1 train, humming some Billy Joel with feet that glow in the dark, that'll probably be me.
Week 14 Cheat Sheet Trivia Answer: Those six players are O.J. Simpson, (six times), Tiki Barber (five times) and Jim Brown, Earl Campbell, Barry Sanders and LaDainian Tomlinson (all with four).
---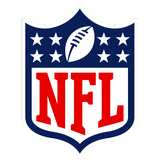 Get more from National Football League
Follow your favorites to get information about games, news and more
---