National Football League
National Football League
Is Richardson worthy of a top-five pick?
Published
Mar. 14, 2012 1:00 a.m. ET

Now that the first wave of the NFL's version of March Madness is over (and Peyton's chosen a home) and Pro Days are getting started, it's time to update our mock draft with the latest personnel moves and draft risers in mind. Indy's still getting "Lucky" and Mr. Griffin's going to Washington. The rest? Well, the rest is still wide open.
1. Indianapolis Colts: Andrew Luck, QB, Stanford:
Six days after the Colts cut ties with Peyton Manning and just five after releasing veterans Joseph Addai, Gary Brackett, Melvin Bullitt and Dallas Clark, the Colts shocked the world by re-signing Reggie Wayne for three additional years.
Wayne's never been known as the voice of the locker room and he certainly wasn't that guy during last year's 2-14 season, but he'll be expected to help Andrew Luck along in his first few seasons in Indy.
2. Washington Redskins: (via trade with St. Louis): Robert Griffin III, QB, Baylor:
Not to say I told you so, but … well, I told you so. In my mock draft right after the Combine, I predicted the Redskins moving up four spots to get the coveted second pick. They did, and despite emails saying the bounty I suggested (two first-rounders, a second and a third) was considered "ludicrous" by a few readers, it actually ended up being less than what Shanahan and Allen gave up.
I love the trade for Washington.
In this day and age, you need a franchise quarterback for the long haul. Griffin's that guy. He fits into the Shanahan scheme perfectly and has all the moxie necessary to lead a struggling franchise back to the top. Pierre Garcon and Josh Morgan are solid, veteran receivers he'll click with.
Sunny days ahead, 'Skins fans.
3. Minnesota Vikings: Matt Kalil, OT, USC:
In recent days, I've heard a lot of buzz from my Vikings peeps that Minnesota brass really likes LSU cornerback Morris Claiborne. Well, who doesn't?
The question is whether they really like him enough to pass on Kalil, a franchise left tackle.
Cornerback is a trouble area for the Vikes, for sure, but they've got to protect second-year quarterback Christian Ponder. Bringing in Kalil would help solidify the franchise QB's blind-side protection.
Claiborne could be an all-time great. That's hard to pass up. In the end, they just might have to.
Kalil is a 6-foot-7, 295-pound pass protector who has surprisingly quick feet. He's the top tackle in this draft, and that's not even debatable. Take him.
4. Cleveland Browns: Morris Claiborne, CB, LSU:
As of Thursday, Cleveland has been awfully quiet this offseason. I get that if you're the Steelers, Patriots or Giants. But if you're the Browns? Maybe making a signing or giving the fans something to get excited about in March wouldn't be a terrible idea. Oh well, what do I know?
Everyone's got Trent Richardson going to Cleveland with the fourth overall pick, but I can't see the Browns passing on a talent like Claiborne. Scouts like him more than Patrick Peterson, Claiborne's LSU teammate and the fifth overall selection from a year ago.
The league's a passing one now. You can't have too many elite cornerbacks. Joe Haden and Claiborne would make for one heck of a starting cornerback duo.
5. Tampa Bay Buccaneers: Trent Richardson, RB:
Tampa Bay! Who knew the Bucs, traditionally one of the stingier, more cap-conservative teams, would come out swinging for the fences this offseason?
Critics are knocking the amount of money they spent on Vincent Jackson, Eric Wright and Carl Nicks, but I'm all about it.
You've got to spend dough to bring in the right talent, and when you haven't won a game since October, sometimes you break the bank.
Mark Dominik did his fans right this week. Though I think the Bucs would love to see Claiborne slip to them at No. 5 — they can't go wrong with giving young quarterback Josh Freeman the best running-back prospect to enter the draft since Adrian Peterson.
6. St. Louis Rams (via trade with Washington): Justin Blackmon, WR, Oklahoma State:
Kudos to Les Snead, Kevin Demoff, Jeff Fisher and the rest of the Rams brass for trading the second pick before the free-agency period began.
By making the deal when they did, the Rams avoided a limited number of suitors for the pick.
They pulled the trigger and made out well, locking up the sixth pick, two additional first-round picks and the Redskins' second-round pick this year. And guess what? If they had the second overall pick, I think they would have taken Justin Blackmon.
St. Louis hasn't had a receiving talent like this since Torry Holt in the "Greatest Show on Turf" era. Blackmon would give their new front office and head coach a guy to get the local fan base pumped about. Love this pick. Loved that trade.
7. Jacksonville Jaguars: Quinton Coples, DE/DT, North Carolina:
The Jacksonville D took a bit of a step back in 2011, after a strong 2010.
The defensive line was capable, but aside from Jeremy Mincey's eight sacks, the defensive lined failed to get to the quarterback on a consistent basis.
Coples would give the Jacksonville fans something to be jazzed about on the defensive side of the ball. An absolute star at the Senior Bowl a few weeks back, his stock will only continue to rise throughout the workout process next month. He's not the athletic freak of nature his college teammate Robert Quinn is, and he's not the pass-rushing demon Julius Peppers was coming out of UNC in '02, but Coples can get to the quarterback and make an immediate impact. Solid pick, here.
8. Miami Dolphins: Ryan Tannehill, QB, Texas A&M:
So, Peyton Manning's in Denver, Matt Flynn's in Seattle, Alex Smith isn't leaving San Francisco yet, and both RG3 and Andrew Luck will be playing elsewhere in 2012.
Matt Moore's not the worst option, but the Dolphins would be wise to draft Tannehill if he's still on the board at No. 8.
Tannehill's stock has been rising through interviews and game tape viewings. New Dolphins offensive coordinator Mike Sherman was Tannehill's head coach in college and loved the kid's skillset so much that he replaced 2010 preseason Big 12 Player of the Year Jerrod Johnson midseason last year with Tannehill, a wideout at the time.
He's athletic, has a lively arm and is still a bit raw. We saw Tennessee and Minnesota "reach" on quarterbacks in the first round last year. Miami, if they don't bring in anyone through free agency, may do the same in April.
And no, just because they signed David Garrard, does not mean the Dolphins are done finding with their quest to find the quarterback of the future in Miami.
9. Carolina Panthers: Michael Brockers, DT, LSU:
Brockers, a redshirt sophomore in 2011, burst onto the scene toward the end of LSU's SEC championship season and raised eyes at the Combine.
He's a relentless pass rusher and can stuff the run. "I'm blessed to have this frame and still be quick with it," Brockers not-so-modestly told reporters at the Combine. "I feel like, at 322, I can move a lot better than some other guys can move. So I feel like that's my biggest strength. How big I am and how quick I am."
With a few big workouts, he can lock up Top 10 status.
Big upside pick. So was Cam Newton. That worked out fairly well, no?
10. Buffalo Bills: Courtney Upshaw, OLB, Alabama:
There's a lot of juice up in Buffalo this offseason, and with Kyle Williams, Marcell Dareus and now Mario Williams in town, there's reason for excitement over the Bills D. Adding Upshaw to the linebacker corps only makes the unit stronger.
Upshaw is "scheme versatile" (Now, drink!) and fits the Bills' new 4-3 defense well.
Buffalo desperately needed a pass-rushing threat, finishing with just 29 on the year in 2011, good for 29th in the league. They landed Mario Williams.
Adding Upshaw to a front seven that already includes his college teammate Marcell Dareus would be wise.
11. Kansas City Chiefs: Dre Kirkpatrick, CB, Alabama:
The Chiefs upgraded at the right tackle position this weekend, grabbing Eric Winston off the scrap heap. The loss of Brandon Carr hurts, though, and I wouldn't be surprised if Scott Pioli reached and grabbed Kirkpatrick with the 11th pick.
A 6-0 DB with top-flight speed (think Patrick Peterson speed), Kirkpatrick is the rare tall cornerback who can keep up with the game's fastest receivers.
12. Seattle Seahawks: Melvin Ingram, DE/OLB, South Carolina:
I loved the quiet re-signing of Red Bryant, one of the most underrated producers in the game, and picking up Jason Jones for one year was a "no-lose" move.
Ingram solidified himself as a Top 20 pick with a dominant week of Senior Bowl practices in Mobile. Capable of playing either the outside linebacker or defensive end spot, he's a pass-rushing force who can cover tight ends in the passing game, too.
The Matt Flynn signing will steal all the headlines, but I love what Seattle's doing with its D.
13. Arizona Cardinals: Jonathan Martin, OT, Stanford:
I like Martin as a future pro a bit more than the Riley Reiff, the Iowa star. Martin's more athletic and quicker on his toes. Kevin Kolb appears to be the quarterback in Arizona for the foreseeable future. Why not lock up a franchise tackle to protect him?
14. Dallas Cowboys: David DeCastro, OG, Stanford:
The Brandon Carr signing makes for a tremendous upgrade at cornerback for Dallas, but there are some who'll be clamoring for the Alabama safety, Mark Barron, if he's still on the board, here.
Dallas' defensive backfield was the team's Achilles' heel last year, but they could use a cerebral mauler like DeCastro on the offensive line. Guards got big money in free agency this year. Taking one with the 14th pick in the draft isn't considered too high anymore.
15. Philadelphia Eagles: Luke Kuechly, LB, Boston College:
Though the Eagles defense finished the season strong, their linebackers still had their issues.
Juan Castillo got ripped in the Philly media, but those LBs were a problem all season. Kuechly won the Butkus, Nagurski, Lombardi and Lott Impact Trophy awards last season and has more career tackles (532) than any other player in the draft.
There were questions about his speed heading into the Combine, but he put those questions to rest with a blazing 4.5 40-yard dash. He's been compared to Sean Lee, without the durability and injury issues.
Kuechly's considered a first-day NFL starter. Even though the Eagles signed inside linebacker DeMeco Ryans, Kuechly could be a good pick.
16. New York Jets: Riley Reiff, OT, Iowa:
The Jets have been awfully quiet in free agency this year, with the Mark Sanchez contract extension the biggest move to date. Wayne Hunter, Robert Turner, and Vlad Ducasse aren't the answer at right tackle. Reiff could be.
Mark Barron and Michael Floyd will get serious consideration, here, too.
17. Cincinnati Bengals (via Oakland): Janoris Jenkins, CB, North Alabama:
Jenkins is no angel. He's had multiple issues off the field and was dismissed from the Florida Gators football squad by Will Muschamp a year ago. Talent-wise? He's got Top 10 ability.
Considered a bit of a gamble because of the off-the-field stuff (three arrests, at least one failed drug test, one bar fight, four kids under the age of 3), he's also considered one of the bigger talents in this draft.
With two picks in the first round, Cincinnati can take a gamble on a boom-or-bust pick like Jenkins.
18. San Diego Chargers: Michael Floyd, WR, Notre Dame:
Vincent Jackson signed with Tampa Bay last week, and even though Robert Meachem's a nice addition, the Chargers could use another wide receiver in the offense.
The Notre Dame record-holder stole the show at the Combine, measuring in at 6-3, 220 pounds, and running the 40 in 4.47 seconds. He's had some off the field issues with alcohol-related incidents, but has been all aces in the interview process.
19. Chicago Bears: Cordy Glenn, G/OT, Georgia:
The Bears were aggressive last week, trading a pair of third rounders for Brandon Marshall and locking up Eric Weems with a long-term deal. Their offensive line, however, is still the pits.
The Bears drafted an offensive lineman in Gabe Carimi last year and would be wise to follow the same path with Glenn. The big fella wowed scouts at the Combine, showing speed and agility that had reporters suggesting he could play center, guard, or even tackle at the next level. If he slips to No. 19, look for the Bears to scoop him up.
20. Tennessee Titans: Whitney Mercilus, DE, Illinois:
The Titans were a win away from a wild-card berth in 2011 and did that without much impact from the team's defensive ends. The Tennessee defense was 24th in the league against the run and an embarrassing 31st in sacks.
Mercilus, a guy not everyone has listed as a first-round pick, can do one thing and one thing for sure — get to the quarterback.
A 6-4, 270 pound athlete, Mercilus put up huge numbers in 2011, recording 16 sacks. He might not be a household name at the moment, but I think he finds his way into the top 20 come April.
21. Cincinnati Bengals: Fletcher Cox, DT, Mississippi State:
The Bengals could do a lot worse than locking up Janoris Jenkins and Fletcher Cox with their two first-round picks.
Cox's draft stock is on fire after a huge week at the Combine.
A 6-5, 300-pound run stuffer who can play in either a 3-4 or a 4-3, he's another young, versatile defensive lineman the Bengals' up-and-coming defense could rotate in and out.
22. Cleveland Browns (via Atlanta): Kendall Wright, WR, Baylor:
Wright's "stock" took a hit when he showed up a bit slower and heavier than expected. I still see him going in the first round, and if he's still around with Cleveland on the clock, I can see the Browns giving their quarterback — WHOEVER THAT MAY BE — a legit No. 1 talent to grow with.
Most often compared to DeSean Jackson for his big-play ability, I've been hot on Wright since I saw him toe the sideline for 30 yards on a touchdown run vs. Kansas State. He's a lightning bolt who possesses good hands and great route-running ability.
He's not built like a Calvin Johnson or a Larry Fitzgerald, but he'd immediately become the No. 1 wideout in Pat Shurmur and Brad Childress's West Coast offense. Look for him to be utilized like Percy Harvin was in his first few years in Minnesota.
23. Detroit Lions: Stephon Gilmore, CB, South Carolina:
Here's a common thing that's happening to me the past few weeks: I pop in tape to watch Melvin Ingram and Alshon Jeffery, and end up being blown away by the cornerback on this South Carolina team every single time. Gilmore's a first-round talent.
Lightning fast and big enough to play the bigger receivers at the next level, he could go even higher than 23. This would be a steal for Detroit, a team that needs to find a corner after losing Eric Wright to Tampa in free agency.
24. Pittsburgh Steelers: Dontari Poe, DT, Memphis:
The local fan base might be pushing for Penn State DT Devon Still, here, but I think Pittsburgh goes with the Combine wunderkind, Dontari Poe. At 6-4, 350 pounds and able to run a 40-yard-dash under five seconds, Poe stole headlines at the Combine. His tape reveals a kid who takes plays off and didn't shed far lighter linemen.
He'll be forced to toughen up and he'll face heavy scrutiny for his underwhelming college career in interviews, but he's still a first-round pick. He fits Dick LeBeau's 3-4 quite nicely, physically, but needs to get there mentally.
25. Denver Broncos: Devon Still, DT, Penn State:
The Peyton Manning Era begins in Denver. With plenty of cap space still available, the Broncos could conceivably bring in Dallas Clark, Austin Collie, Jeff Saturday and even Mike Wallace, too.
I think we're just getting started with the Broncos' offseason moves. Draftniks seem to be divided on Still.
He had an inconsistent and underwhelming first few years at Penn State, then busted onto the scene and dominated the Big 10, earning conference Player of the Year honors last season.
At the Combine, Still told reporters, "I think hands down I'm the best defensive tackle. I want it more. I was able to take over a lot of games."
The Broncos D has some nice pieces, but can use some more. Adding Still won't make the same headlines as the Manning move, but it could be just as wise.
26. Houston Texans: Nick Perry, DE, USC:
As a junior, Perry matured into a pass-rushing force, leading the Pac-12 in sacks and serving as the anchor on a young Trojans defensive line.
He excelled in Monte Kiffin's pro-style defensive scheme and is the type of guy who can provide some pop right away. There are some questions over his decision to leave after just one year of greatness, but his stock can only go up with his Pro Day and individual team workouts over the next couple of weeks.
The Texans lost a top pass-rushing threat in Mario Williams; look for them to add Perry if he's still on the board at 26.
27. New England Patriots (via New Orleans): Zach Brown, LB, North Carolina:
I had Brown going 31st to New England last mock draft and have him going 27th in this one. The more I watch his tape, the more I fall in love with his constant pursuit of the ball. Pop in the Wake Forest game, Patriots fans. You'll see a guy who goes sideline to sideline, is in on every play and can intercept the pass. He's capable of playing LB in a 3-4 or a 4-3, and gets to the quarterback. He's the type of guy the Patriots could use.
28. Green Bay Packers: Peter Konz, G/C, Wisconsin:
With Scott Wells gone, the Packers could do a lot worse than picking up a replacement from nearby Wisconsin.
I like Konz, the anchor of a very good Wisconsin offensive line that straight-up mauled opponents throughout the 2011 season. Though the Packers D line struggled in 2011 and there's definite needs there, grabbing Konz would be a wise decision at 28.
29. Baltimore Ravens: Dont'a Hightower, LB, Alabama:
The Ravens lost a longtime reliable cog in Jarret Johnson this week. Ray Lewis isn't getting any younger, either. It's time to upgrade at the linebacker spot. If Hightower — the third-rated inside linebacker talent on my board — is available, they should go ahead and grab him.
A tackling machine out of Nick Saban's defensive star factory down in Tuscaloosa, he could make an impact right away. And remember, Ozzie Newsome is an Alabama guy, too.
30. San Francisco 49ers: Brandon Boykin, CB, Georgia:
Randy Moss! Perrish Cox! Mario Manningham! Alex Smith is back!
The 49ers have dominated headlines recently, but it appears their free-agent wheeling and dealing is over. So on to the draft.
I like Boykin, the do-everything DB out of UGA, to go to San Fran. Boykin doesn't have a big frame, but he plays taller and stronger than he appears. He's got great hands, can do double duty in the return game, and has a wonderful knack for the ball.
31. New England Patriots: Vinny Curry, DE, Marshall:
You probably haven't read a lot about Curry, and that's OK. He's rapidly rising up draft boards, and you'll know all about him come mid-April. At 6-3, 270 pounds, Curry ran a 4.6 40-yard dash at his Pro Day and wowed scouts on the bench press. His game tape holds up, too. Another "scheme versatile" guy, he's a young, athletic body that can pursue the quarterback.
Don't be shocked if Bill Belichick and Co. grab two such guys in the first round.
32. New York Giants: Jayron Hosley, CB, Virginia Tech:
Hosley follows a long line of productive NFL cornerbacks out of Virginia Tech that includes DeAngelo Hall and Brandon Flowers. Some NFL scouts think he could be the best of the bunch.
He's currently undersized but as a guy who excelled as a true freshman in '09 and earned All-American honors in 2010, his ability to play the position isn't a question. Giants fans may be pounding the pavement for a linebacker, here, but they can't go wrong adding another first-round talent at corner.
Hosley's not the biggest or fastest guy in this cornerback class, but he's a cerebral type who can cover both big, rangy wideouts and quick, undersized ones. I like him in New York blue.
---
---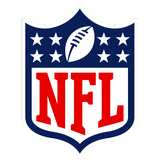 Get more from National Football League
Follow your favorites to get information about games, news and more
---