National Football League
National Football League
Irritated coach Zimmer cuts Vikings practice short
Published
Aug. 13, 2015 12:22 p.m. ET

MANKATO, Minn. (AP) Adrian Peterson did not practice again on Thursday because of a bruised thigh.
To hear coach Mike Zimmer describe his team's final practice of training camp in Mankato, none of his other players did, either.
An angry Zimmer cut practice short on Thursday morning, had his whole team run a lap and then ripped their lackluster effort as the team broke camp and headed back to the Twin Cities.
''That was a terrible practice,'' Zimmer said. ''It was not up to my standards and they better get better quickly or there's going to be a lot of heck going on.''
The plain-speaking coach has never been one to mince words, but his assessment of the day was blunt even by his standards.
What didn't he like?
''Everything.''
Were there any positives today?
''Yeah. That we're going home.''
What did he tell the team?
''I probably can't repeat it.''
Since taking over before last season, Zimmer has constantly praised the team's collective work ethic and desire to improve. He has often said that he feels the Vikings have taken to his demanding approach and has been disciplined and diligent in putting forth the effort he deems necessary to be successful.
But that all went out the window on the team's last day in Mankato. With the players perhaps looking forward to making the 90-minute drive home to their own beds and their families, they delivered a lifeless performance that infuriated their coach.
Zimmer's father, Bill, died on Tuesday at the age of 84. Mike Zimmer took a page out of the longtime high school football coach's book when he made the entire team take a lap about 30 minutes into practice in an effort to get their attention. When that didn't work, he cut the practice about 20 minutes short of its scheduled end and let the players have it at midfield.
''That's not what good teams do,'' Zimmer said. ''Good teams don't do that. Good teams focus on the task at hand. They don't care what's happened the last 13 days, they worry about today and they worry about getting better. That's what good teams do.''
The Vikings play their preseason home opener on Saturday night against Tampa Bay.
Veteran linebacker Chad Greenway said he thought the last time a coach made the team take a lap was when he was in high school.
''Late in camp you can't have that mindset where you are just going to come out there and roll out the ball,'' quarterback Teddy Bridgewater said. ''You've got to just continue to fight through everything. Coach Zimmer, he's a tough coach. He wants everything to be precise in practice and I think we didn't do a good job of that today.''
When a coach isn't pleased with his team's work ethic, he often will lean on his veteran players to police the locker room and get everyone back on the same page.
Zimmer, though, said he was taking a different approach.
''I lean,'' he said, ''on my size 10.''
---
AP NFL websites: http://www.pro32.ap.org and http://www.twitter.com/AP-NFL
---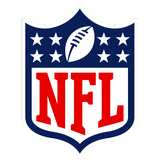 Get more from National Football League
Follow your favorites to get information about games, news and more
---