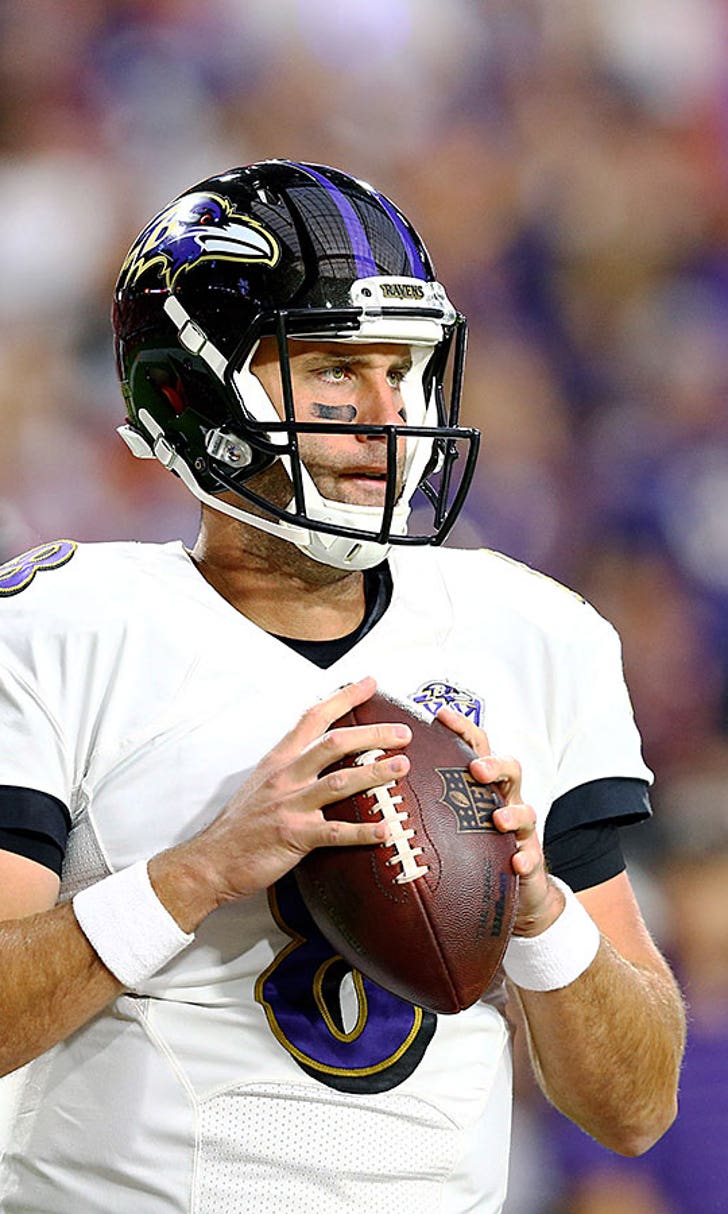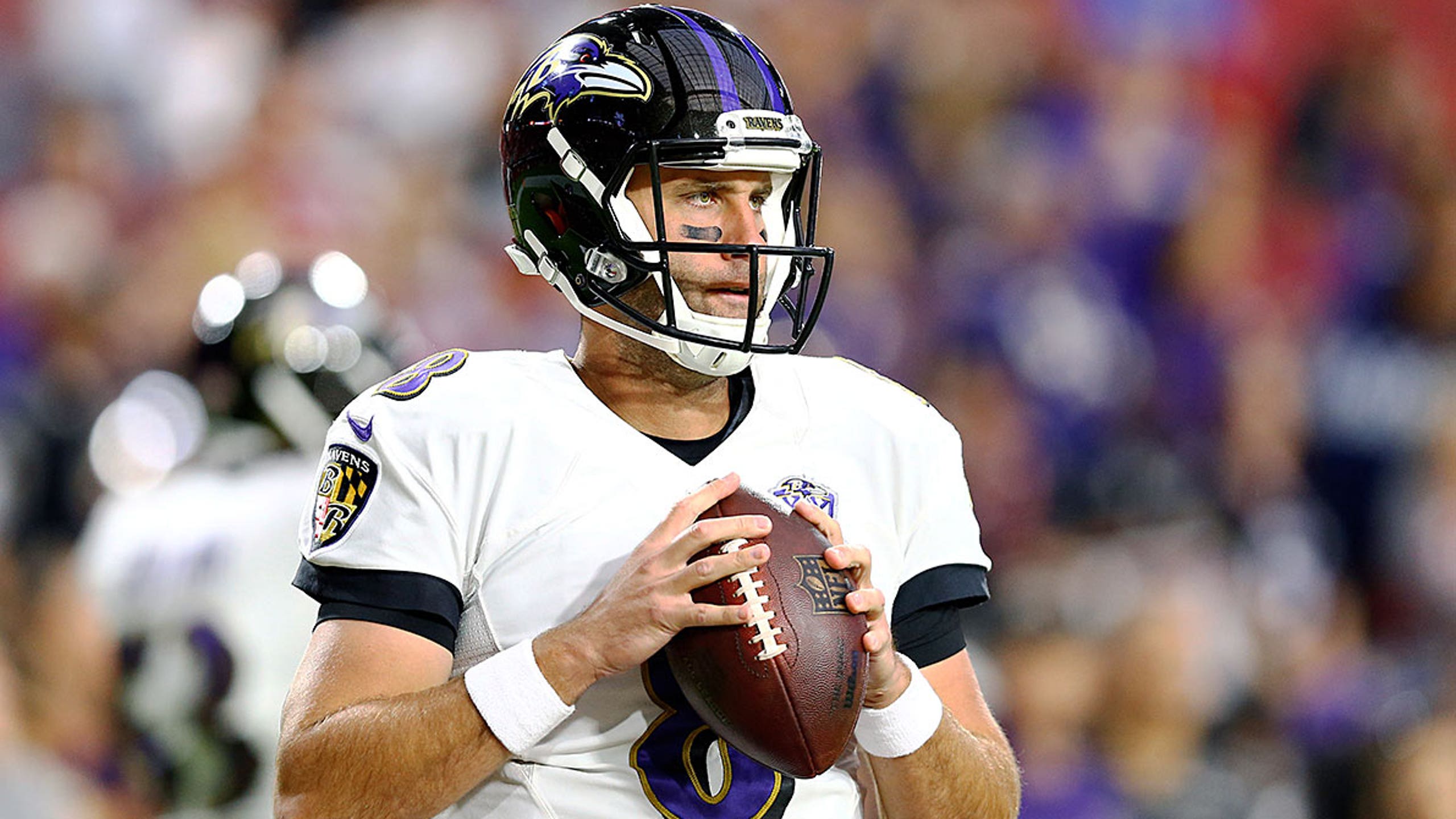 Invigorated Schaub readies for first start with Ravens
BY foxsports • November 25, 2015
OWINGS MILLS, Md. (AP) Since the beginning of last season, Matt Schaub has thrown exactly 10 passes in NFL competition.
That number will increase significantly over the next few weeks, when the 34-year-old gets the chance to prove he still has what it takes to be a starting quarterback.
With Joe Flacco out for the season with a knee injury, Schaub will take control of the Baltimore Ravens' offense Monday night against the Cleveland Browns.
To this point, Schaub has watched every play this season from the sideline. So forgive the two-time Pro Bowler if he's got a little rust on his right arm.
''You can't afford to have any, so you have to do what you can to shake it off in practice,'' Schaub said Wednesday. ''Just take a deep breath and go out and cut it loose on Monday night. That's what this game is all about. Will there be a little rust? Maybe. I don't know.''
After throwing 10 passes as a backup with Oakland last season, Schaub signed with Baltimore during the offseason to play behind Flacco. Because Flacco never missed a game in his first seven seasons, Schaub anticipated another season of relative inactivity.
All that changed Sunday, when Flacco tore two ligaments in his left knee while closing out Baltimore's 16-13 win over St. Louis.
''It's something I didn't anticipate. I don't think anyone did, obviously,'' Schaub said. ''He's never missed a start in his career, which is exceptional in its own right. But you're only one play away at any time.''
For years, Schaub was a star with the Houston Texans. He threw 29 touchdown passes in 2009 and 24 more in 2010. His run of success ended in 2013, when he was benched during a dismal season for the entire team.
Things only got worse last season in Oakland, when Schaub lost his bid to be a starter in preseason. In Baltimore, his job was to run the scout team and serve as an extra set of eyes on game day.
This week, he gets the chance to apply that knowledge while reprising his role as an NFL starting quarterback - and the feeling is invigorating.
''Obviously I've got to keep those emotions in check a little bit. But I'm excited,'' Schaub said. ''I'm looking forward to the opportunity to get back out on the field.''
It's been so long, it's nearly impossible to predict how Schaub will perform.
''He is obviously very experienced. He's played for a long time in this league and played at a high level,'' Browns coach Mike Pettine said. ''He's seen everything thrown at him over the course of his career. We're expecting him to play at a high level.''
So are Schaub's teammates.
''You can definitely feel when he commands the huddle, you can tell he's been there before,'' guard Marshal Yanda said.
If hard work means anything, Schaub should shine.
''I come in here at 5:30 in the morning and many times he's walking right in with me,'' coach John Harbaugh said. ''He's a real pro. We're very fortunate to have him in this situation that we're going into.''
It's been a long time since Schaub has been a starter. He's anxious, for all the right reasons.
''Good anxiety, for the fact I'm excited to get back out on the field, get back out there in the huddle,'' he said. ''It's unfortunate, the circumstances it's under with Joe's injury, but I'm really looking forward to getting out there.''
Notes: Monday's game will be the first in franchise history for the Ravens without at least one of these stars: Ray Lewis, Jonathan Ogden, Ed Reed, Terrell Suggs and Flacco. ... Harbaugh said DE Brent Urban will be added to the 53-man roster this week. He's been on IR-designated for return. ... Backup QB Jimmy Clausen practiced with the team for the first time Wednesday. He was signed Tuesday as Schaub's backup.
---
AP NFL website: www.pro32.ap.org and http://twitter.com/AP-NFL
---
---