National Football League
National Football League
Injuries leave Redskins in dire shape after OT win
Published
Nov. 23, 2010 1:39 a.m. ET

As if 16 injured players aren't enough, the Washington Redskins find themselves dealing with a bizarre, 17th medical calamity.
''I knew things were going bad,'' coach Mike Shanahan said Monday, ''when one of our trainers got a serious injury at halftime.''
Associate trainer Eric Steward, who was supposed to taking care of the plethora of walking wounded, himself became a patient when he slipped and messed up his knee during Sunday's 19-16 overtime victory over the Tennessee Titans. He was having an MRI on Monday.
It was that kind of game for the Redskins (5-5), who pulled off one of the team's gustiest victories in recent memory. They somehow patched together viable lineups on both sides of the ball while dealing with a staggering series of pregame and in-game injuries, with seven regular starters among the ailing.
By the time the winning field goal was kicked, Washington was using a tackle as a guard and a fullback as a backup running back. Another player who started at guard ended up at center.
The league's bottom-ranked defense began the day without two starting defensive backs and lost two starting linebackers during the game - yet held the Titans without an offensive touchdown. The patched-up offensive line generated season-highs in total yards (465), first downs (32) and time of possession (40:09).
It helped that the Redskins' injuries were trumped by one big Titans setback. The tone of the game was changed when Vince Young hurt his right thumb in the third quarter and was replaced by rookie sixth-round draft pick Rusty Smith, who was understandably underwhelming in his NFL debut. Tennessee's defense also melted down in overtime, committing back-to-back personal foul penalties on the winning drive.
''It's one of those crazy situations,'' said safety Reed Doughty, who ended up having to play every snap on both defense and special teams. ''You really don't know what's going to happen. Can you prepare for that? No.''
Players used the word ''crazy'' on Monday as often as they had used ''embarrassed'' to describe the 59-28 loss to Philadelphia a week earlier. But while embarrassments can often be overcome with a good mindset and hard work, injuries are much more problematic. The roster is in dire shape, and there's no telling who will be in uniform for next week's game against the Minnesota Vikings.
Here's the day-after rundown:
- Clinton Portis, who had missed five games with torn left groin, reaggravated the injury after just five first-half carries. He was scheduled for an MRI and will meet with doctors to determine the severity of the setback.
- Ryan Torain, who had been starting in Portis' place, missed his second straight game with a hamstring injury and is a ''long shot'' to play against the Vikings, according to Shanahan.
- Running back Chad Simpson and safety Anderson Russell were placed on season-ending injured reserve. Simpson broke a bone in his foot warming up before the game, while Russell tore the ACL in his right knee during the game.
With Portis, Torain and Simpson all hurt, Keiland Williams and Darrel Young - already a convert from linebacker to fullback - took the carries at tailback for the rest of the game. Running back James Davis was signed from the practice squad on Monday to fill Simpson's spot.
- Center Casey Rabach has a sprained MCL in his right knee. Shanahan doesn't think Rabach will need surgery and left open the chance of the veteran playing against the Vikings. More likely, Rabach will miss one to two games.
- Artis Hicks missed the game with a thigh injury, so Will Montgomery started at right guard. When Rabach got hurt, Montgomery moved to center and Derrick Dockery entered at right guard. Dockery then left the game with a knee injury, forcing backup tackle Stephen Heyer into the game - even though Heyer has never taken a snap at guard, even in practice.
Shanahan didn't offer anything new on Hicks, but the coach said his initial reports indicate Dockery won't be able to practice for at least a couple of days.
- Safety LaRon Landry, the unofficial MVP of the defense, could be out for a while with an ailing left Achilles' tendon. Landry had been playing with the injury for several weeks, but he didn't even make the trip to Nashville. Shanahan said he's ''98 percent sure'' Landry won't play against Minnesota.
- Shanahan was more optimistic about cornerback Carlos Rogers, who missed the game with a right hamstring injury. Shanahan said he'll ''get a feel'' during the week as to whether Rogers can play.
- Linebacker Rocky McIntosh injured a groin Saturday, and Shanahan said after the game the injury is ''fairly severe.'' The coach will have an update Wednesday.
- Linebacker Lorenzo Alexander, the Redskins' best special teams player, also has a hamstring injury. Shanahan couched himself by saying it's the type of injury that can rule a player out for a ''few days'' or a ''few weeks'' - not a good sign for the player who caused a key turnover early against the Titans.
- Defensive lineman Jeremy Jarmon could also be out for a while after injuring a hamstring during Friday's practice. Said Shanahan: ''He tweaked that hamstring pretty good.''
- The good news was that the four players who left the game and returned - Santana Moss, DeAngelo Hall, Brian Orakpo and Kedric Golston - are all fine.
All the injuries give the Redskins (5-5) an even steeper climb to make the playoffs, with Philadelphia (7-3) and the New York Giants (6-4) holding the top two spots in the NFL East.
Shanahan can only hope the subs can keep playing as well as they did Sunday.
''I think we all just raised our game more,'' Heyer said, ''knowing that we had such a weird situation.''
---
---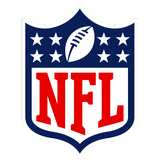 Get more from National Football League
Follow your favorites to get information about games, news and more
---