National Football League
National Football League
Ingram striving to make early mark with Saints
Published
Jun. 2, 2011 10:32 p.m. ET

Mark Ingram figures there no use dwelling on whether the NFL lockout will stunt his growth as a player, and he downplays the apparent tension that the Saints' decision to draft him has caused with Reggie Bush.
If anything, Alabama's 2009 Heisman Trophy winner sounds pleased with the way his pro career has begun.
At the very least, it's been convenient.
Ingram was already living in a quiet two-story row of townhouses in suburban New Orleans when he was drafted, and quarterback Drew Brees' decision to organize workouts at Tulane made it easy for the Saints' new running back to get acquainted with his new team.
''I've been meeting with Drew and a couple of the guys, just learning the system and getting familiar with things,'' Ingram said before a recent workout with fellow Saints players. ''I'm really just trying to get accustomed to them and just getting used to everything going on.''
Because of the lockout, there have been no rookie camps, or rookie signings for that matter. Ingram could have chosen to stay away from player-organized team drills while awaiting his first pro contract, but said he was impressed by the Saints' veteran leadership and unity, and wanted to be part of that.
''I really just wanted to develop better chemistry with the guys, be out here, get ready, get to know 'em better and just get familiar with the terminology and the system,'' Ingram said. ''That just shows you the type of leadership we have on the team - great players, great teammates, great organization. And that's why they've been winning. And it's just good that these guys have taken the initiative in being great leaders.''
Ingram has taken part in seven-on-seven drills, catching short passes from Brees and darting around defenders downfield. Although coverage has been relatively soft and contact nonexistent as players seek to minimize the risk of injury, Brees has been impressed with Ingram's work.
''He looks great. There's no doubt he's been working and he's in shape,'' Brees said. ''He can play a pretty significant role on our offense.''
Ingram rushed for 1,658 yards in 2009, won the Heisman Trophy and led Alabama to the national championship. Last season, he injured his left knee in preseason practice and missed the Crimson Tide's first two games while recovering from arthroscopic surgery, then returned to rush for 875 yards on 158 carries.
He moved to New Orleans to work out with a personal trainer months before the draft, and it wasn't long before he encountered fans who told him how good they thought he'd look in black and gold. They'd seen the damage he'd done against LSU and the rest of the Southeastern Conference, and wanted him on their side.
''People would ask me about it, like saying, 'I hope you're with the Saints.' But I never thought I'd actually be with the Saints,'' Ingram said. ''So it's kind of crazy, and just the fact like it's only (a few) hours from our school and I've spent time in New Orleans down here before, it's kind of weird.''
Adding to the weirdness was Bush's reaction shortly after the Saints had used a trade to take Ingram with the 28th overall pick in the first round of the draft. Bush posted: ''It's been fun New Orleans,'' on his Twitter site, which quickly fueled speculation that Ingram's addition to the Saints would bring about Bush's departure.
''It didn't really bother me. I didn't take it the wrong way or anything like that,'' Ingram said. ''Me and Reggie, I've known him for a little while now and he's always been real cool with me, real encouraging, real positive.''
Bush has since said that he regretted the Twitter post, that his preference would be to stay with the Saints, and that he believes Ingram will be an asset to the team.
Although Bush has chosen so far not to participate in workouts with his teammates, he has called Ingram since the draft, and Ingram said the conversation went well.
''Reggie just congratulated me, told me just to enjoy the moment and that I deserve it,'' Ingram said. ''It's something I've been working my whole life for. So everything with Reggie's been real positive and he's been real supportive throughout the whole process.''
---
---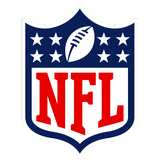 Get more from National Football League
Follow your favorites to get information about games, news and more
---