National Football League
National Football League
INFLUENCE GAME: Helmet bill stokes lobbying effort
Published
May. 16, 2011 5:20 p.m. ET

A major football helmet manufacturer has sharply increased its Washington lobbying this year, responding to a congressional push to come up with new safety standards for children's football helmets.
Riddell, which makes helmets for both kids and adults and is the official helmet of the NFL, spent $80,000 in the first quarter of this year lobbying on new legislation that could lead to federal regulation of youth football helmets. The company, which has come under criticism from one of the bill's sponsors for claiming that its product reduces concussions, had spent almost nothing on lobbying last year.
At the same time, the group that sets voluntary standards for helmets, the National Operating Committee on Standards for Athletic Equipment, last month hired a Washington lobbyist for the first time since the group's establishment in 1969. The group is funded by license fees paid by manufacturers.
Sen. Tom Udall, D-N.M., and Rep. Bill Pascrell, D-N.J., introduced the Children's Sports Athletic Equipment Safety Act in March. The bill would give the industry nine months to come up with new standards that address concussion risks and the specific needs of young players. Failing that, the Consumer Product Safety Commission would write mandatory standards.
About 3 million children ages 6-14 play organized youth tackle football, according to USA Football, the sport's national governing body in this country.
Sports concussions among young people have become a big issue in schools across the country, and not just in football. About 135,000 children between the ages of 5 and 18 are treated in emergency rooms each year for sports- or recreation-related concussions and other head injuries. Schools, cities and states are taking steps to reduce these injuries, and some are barring student athletes who show signs of concussions from competing again until cleared by a health care professional.
But the search for a concussion-proof helmet has proven elusive, and there's a consensus that concussions can't be eliminated from football. Last year, the NFL acknowledged that the lack of a perfect helmet was a factor in its decision to impose hefty fines and the threat of suspensions to cut down on dangerous hits at the professional level.
In a statement about its lobbying, Riddell noted that football concussions at all levels have become a leading health concern and touted the effectiveness of its products.
''We believe it is only prudent to follow this legislation and to help members (of Congress), and their staffs, better understand the leadership role that Riddell has played in designing the best head protection we can manufacture for athletes who play football,'' Riddell said. The company said it is still studying the legislation and hasn't yet taken a position on it.
Udall has assailed helmet makers including Riddell for what he called ''misleading safety claims and deceptive practices,'' and urged the Federal Trade Commission to investigate. He specifically criticized Riddell for claiming that its Riddell Revolution football helmet reduces the risk of concussions.
FTC Chairman Jon Leibowitz said he agreed that Udall raised serious concerns, and that the commission ''will determine what action by this agency may be appropriate.''
Riddell has called Udall's allegations ''unfounded and unfair.''
One of the bill's provisions would make it a crime to sell any sporting equipment that makes false or misleading claims about safety benefits.
Last week, a study by Virginia Tech researchers that looked at the effectiveness of helmets in reducing concussions gave the Riddell Revolution Speed the only five-star rating. (That helmet is distinct from the Riddell Revolution helmet, which got a four-star, or ''very good'', rating.) But the study was limited to helmets for high school and up, and it also gave Riddell's VSR-4 helmet, which was worn by nearly 40 percent of NFL players last year, its second-lowest rating. Riddell stopped selling the VSR-4 last year.
As the helmet issue picked up steam this year, Riddell hired a lobbying firm that includes former Rep. Kenny Hulshof, R-Mo., and two former Capitol Hill staffers to protect the company's interests. That firm, in turn, hired lawyer Kevin G. Curtis, who worked for more than 20 years on the Senate Commerce Committee - the panel that will take up the helmet bill.
The National Operating Committee on Standards for Athletic Equipment, known as NOCSAE, hired Locke Lord Strategies LP, according to a lobbying registration filed last month. NOCSAE, which includes physicians and sporting goods industry officials, sets voluntary test standards for football helmets and other sporting goods. But the group's website notes that manufacturers test their own helmets and that ''NOCSAE does not possess a surveillance force to ensure compliance with the standards.''
NOCSAE's executive director and general counsel, Mike Oliver, said his group hasn't taken a position on the bill.
''NOCSAE has no experience in D.C., and my personal experience has been limited and ineffective, but with the scope of the legislation, it seemed wise for us to get someone involved who can make sure we don't miss anything and who has experience in dealing with Congress,'' Oliver said. ''We share the same goal - to do everything we can to make sure athletes are as safe as possible when they take the field.''
''We agree more must be done to protect athletes,'' he added. ''This is why NOCSAE has invested more than $3 million since 2000 toward developing a deeper understanding of sports-related concussions. We are supporting research by the foremost experts in sports medicine and science.''
NOCSAE's board of directors includes representatives from groups such as the American College of Sports Medicine, the American College Health Association, the Athletic Equipment Managers Association, and the Sporting Goods Manufacturers Association, an industry trade group.
The nonprofit research and advocacy group Consumers Union has lobbied for passage of the bill.
''Your bill will help to make helmets more protective of the millions of American children who play football every year,'' the group wrote in a letter to Udall.
Tom Cove, president and chief executive of the Sporting Goods Manufacturers Association, said his group has concerns about the federal government getting into regulating sporting goods. Cove recently gave a presentation on the bill to member companies and officials from the NCAA and the National Federation of State High School Associations.
He said his message about the bill was that ''it was important and far-reaching and serious, and that it had implications far beyond football helmets.''
''The bill language gets into areas that are new for us in terms of legislative oversight of our standards,'' Cove said. ''So we're taking it extremely seriously.''
---
Frederic J. Frommer can be reached at http://twitter.com/ffrommer
.
---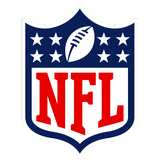 Get more from National Football League
Follow your favorites to get information about games, news and more
---