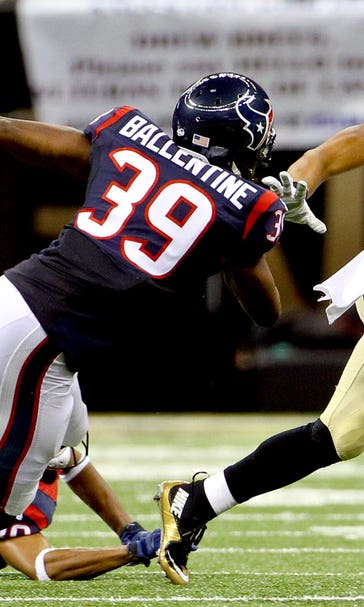 Houston hanging on to Lonnie Ballentine despite injury history
BY foxsports • September 9, 2015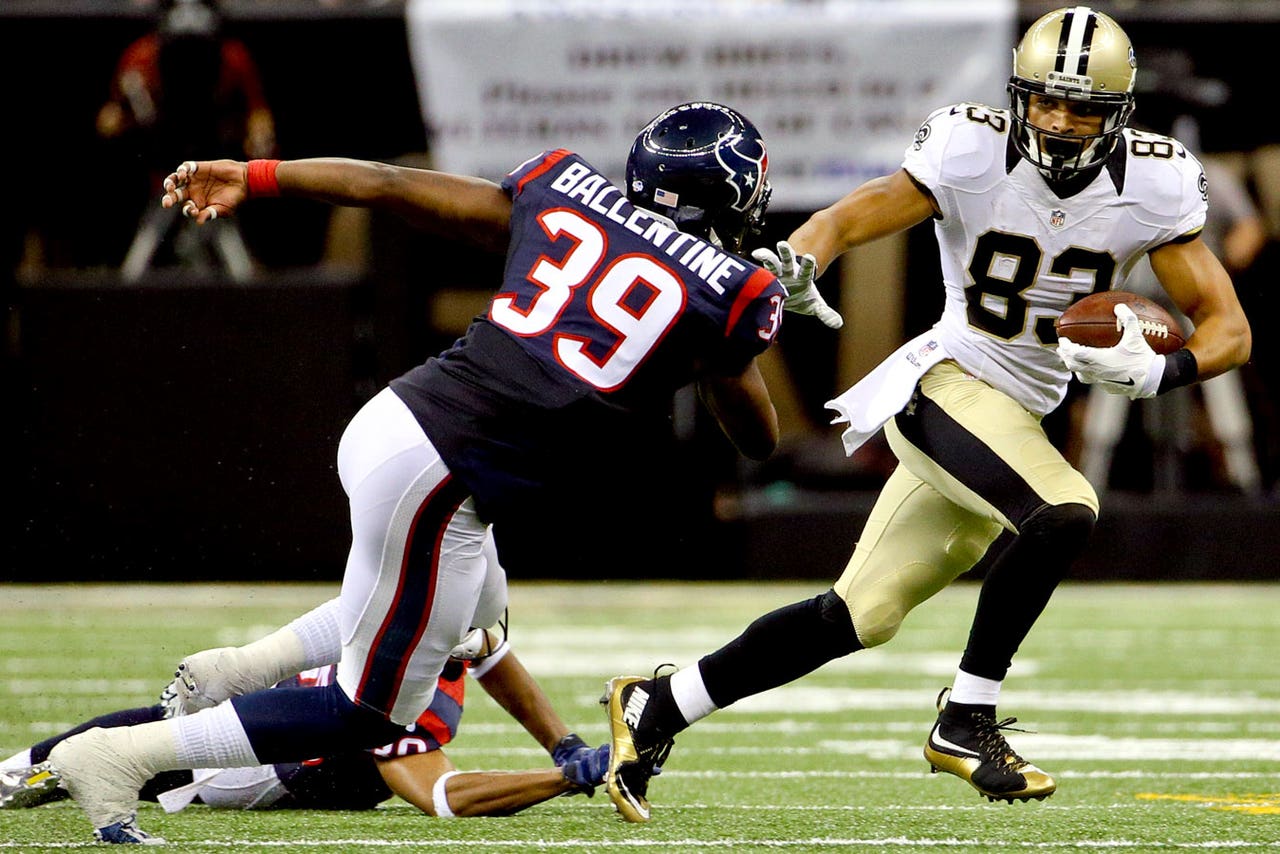 Despite a number of injuries in his short NFL career, the Houston Texans elected to keep backup safety Lonnie Ballentine on the the 53-man roster heading into Sunday's season opener against the Kansas City Chiefs. 
Ballentine, Houston's seventh-round pick out of Memphis in 2014, spent his rookie season on injured reserve. According to the Houston Chronicle, he's most recently been dealing with swelling in his knee, but the team decided to keep him on the active roster rather than placing him on injured reserve or releasing him.
"Well, it was a tough decision," Texans head coach Bill O'Brien said, per the Chronicle. "Lonnie's a good guy. He's worked hard. He's had some unfortunate injuries. He's been hurt. He's had muscle pulls. He's had a couple of knee issues, nothing major. Nothing that required surgery, but just, you know, he's been hurt. We wanted to give him some more time. That's what we decided to do.
"When he's been in there, he's done a good job. That's what we saw, so we want to give him some more time. Eventually with all these guys, with everybody, not just Lonnie, but eventually every guy, eventually, I don't know what the timetable is on each individual guy, they got to do it on the field. They've got to do it on the field eventually. Hopefully, all these guys will do it sooner rather than later."
The 6-foot-3, 215-pound Ballentine had seven tackles in the preseason.  He made 176 tackles and intercepted three passes during his college career at Memphis.
(h/t Houston Chronicle)
---
---