National Football League
National Football League
Home sure is sweet to Patriots
Published
Jan. 17, 2013 9:03 p.m. ET

Home sweet home. Sure works for the Patriots in the AFC title game.
New England gets a chance to extend its mastery in the final step to the Super Bowl on Sunday against Baltimore, the team the Patriots beat a year ago for the conference crown. That win made them 4-0 in home conference title games.
Although they were more vulnerable at home than usual during the 2012 regular season, losing to Arizona and San Francisco and having tight games with Buffalo and the Jets, the Patriots (13-4) are happy not to be heading to Baltimore (12-6) this weekend. Or anywhere else.
''Everything is on deck,'' Patriots Pro Bowl defensive tackle Vince Wilfork said. ''You have to put everything you have into this game. If you lose you go home, plain and simple.''
But the Patriots are at home, where they've been beaten in early-round games, including against the Ravens 33-14 three years ago. At this stage, though, no way.
That success rate for the AFC championship doesn't fool Wilfork into feeling complacent. Just the opposite.
''This team always plays us tough,'' Wilfork added. ''This team has been in the playoffs on the road and won a lot of games. They won here in the playoffs. We have to be able to prepare well and execute very well at a high level. I don't think we can (leave) no stone unturned in this game, because if we do it could cost us.''
The Patriots are one of the NFL's best home teams, going 73-15 since Gillette Stadium opened in 2002, including 10-2 in the postseason. Many of those games have been routs.
But the Ravens are 8-5 in road playoffs, including their upset of the Broncos in double overtime last Saturday in an equally tough venue.
And there's no reason to fear a trip to Foxborough, where no one has fared better in the playoffs.
Last January, they were an incompletion in the end zone in the final minute - Sterling Moore stripped the ball from Lee Evans after the Ravens receiver had both hands on it - from winning. And then they botched a 32-yard field goal that would have forced overtime.
''These are two of the top teams for a long time now and we know each other very well,'' Ravens star linebacker Ray Lewis said. ''It's that chess match; they are going to make plays and we are going to. It's always one play here or there and who makes the last play will win. It will always be a 60-minute game.''
That's something Lewis revels in as he makes a final run for a second championship before retiring when the Ravens are done.
''Both sides understand the game of football,'' he said. ''There have been some great, great rivalries and we have one of those going on with New England now.''
Baltimore won at home 31-30 in Week 3, which seems like eons ago. The Ravens were contending for the AFC's top seed until losing four of their last five.
That dropped them out of a bye position, too, which New England grabbed. But the Ravens beat Indianapolis at home in the wild-card round, then stunned Denver.
''I think you always want to play at home. We want to play at home. We've got great fans and it's a great atmosphere,'' Ravens center Matt Birk said. ''I'd say it's certainly an advantage, but that's the way it is. Ultimately it's not going to decide the outcome of the game. Whoever plays better, more fundamentally sound football is going to win the game.''
Overall, the Ravens are 2-7 vs. New England, including 1-5 at Foxborough. Their defeats in five of the last six meetings were by a combined 16 points.
Wilfork doesn't care about history, recent or otherwise.
''This is going to be a battle,'' he said. ''Both teams deserve to be at this level. You have the two best teams in the AFC playing.
''It just goes to show you the consistency of these teams. Every year it always seems like we are in it and they are in it and it just comes down to a couple of plays during the season or a couple of games in the season for these two ballclubs. For us we just have to be ready to go for 60 minutes; sometimes even more than that, as we saw last week. They went against a football team in Denver and they went out there and played more than 60 minutes. They came out on top, so that says a lot about how tough this football team is.''
Unlike some other potential visitors to New England, any weather issues won't bother the Ravens, either. Hey, after subzero wind chill numbers at Denver last weekend, Baltimore will consider just about anything balmy.
The oddsmakers believe the home-field advantage is substantial for the Patriots, who are 9-point favorites. They'll gladly accept those points before kickoff.
''It's good that we get to stay home, but once you get out there on the field, you have two teams going at it, all playing for one common goal,'' Patriots safety Devin McCourty said. ''I don't care where you play; it's not going to change how one team comes out. Just because you're at home doesn't mean you're going to be more prepared than the team that's on the road.
''I think the team we're playing now shows that. They've won a lot of road playoff games over the last couple years, so I don't think the home-field advantage will really be that much of a difference as far as `since we're at home we're going to win.'
''But as a player, you always love playing in front of your fans.''
---
Online: http://pro32.ap.org/poll and http://twitter.com/AP-NFL
---
---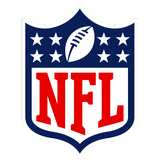 Get more from National Football League
Follow your favorites to get information about games, news and more
---