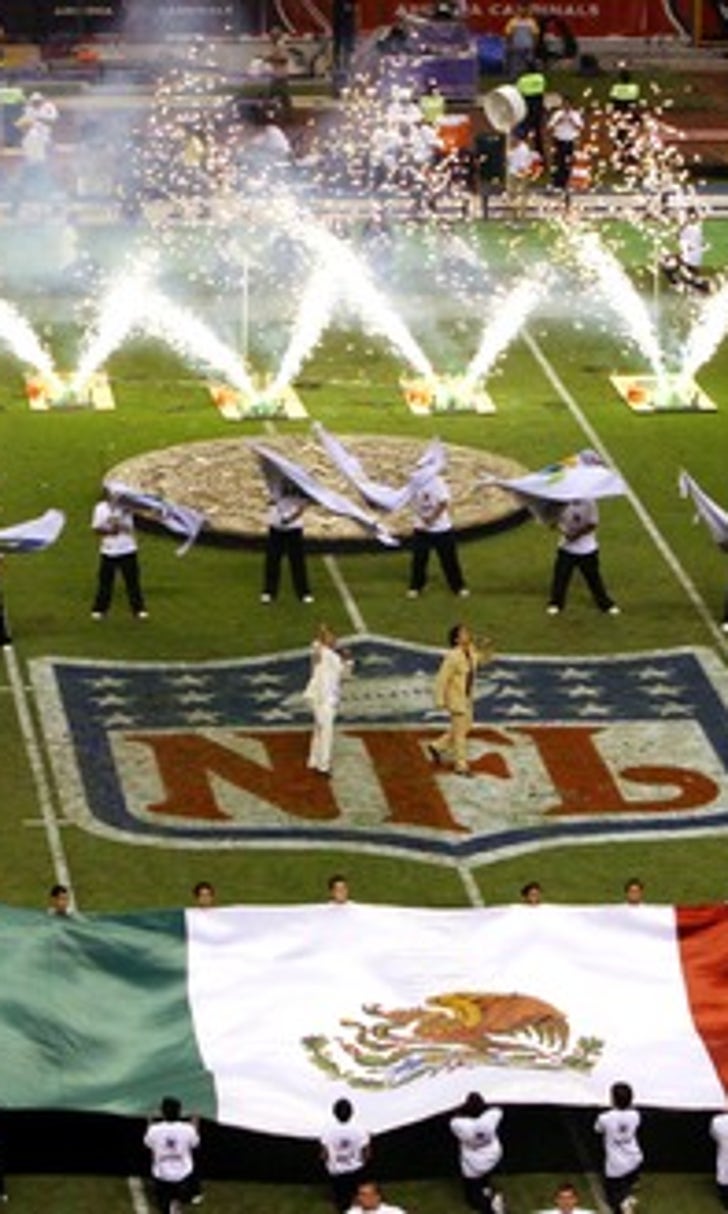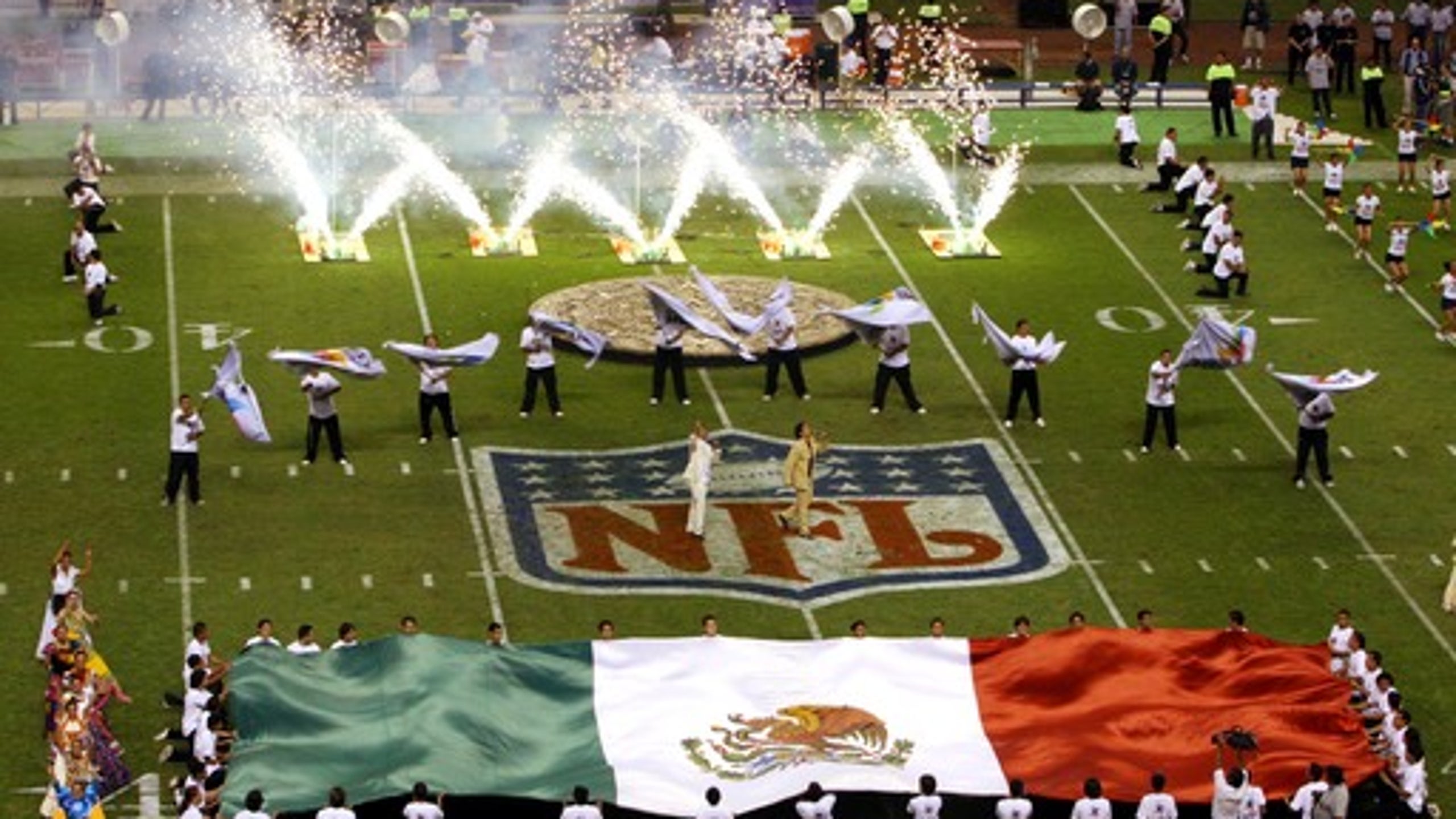 Hola: Texans-Raiders in Mexico City on Nov. 21
BY foxsports • February 5, 2016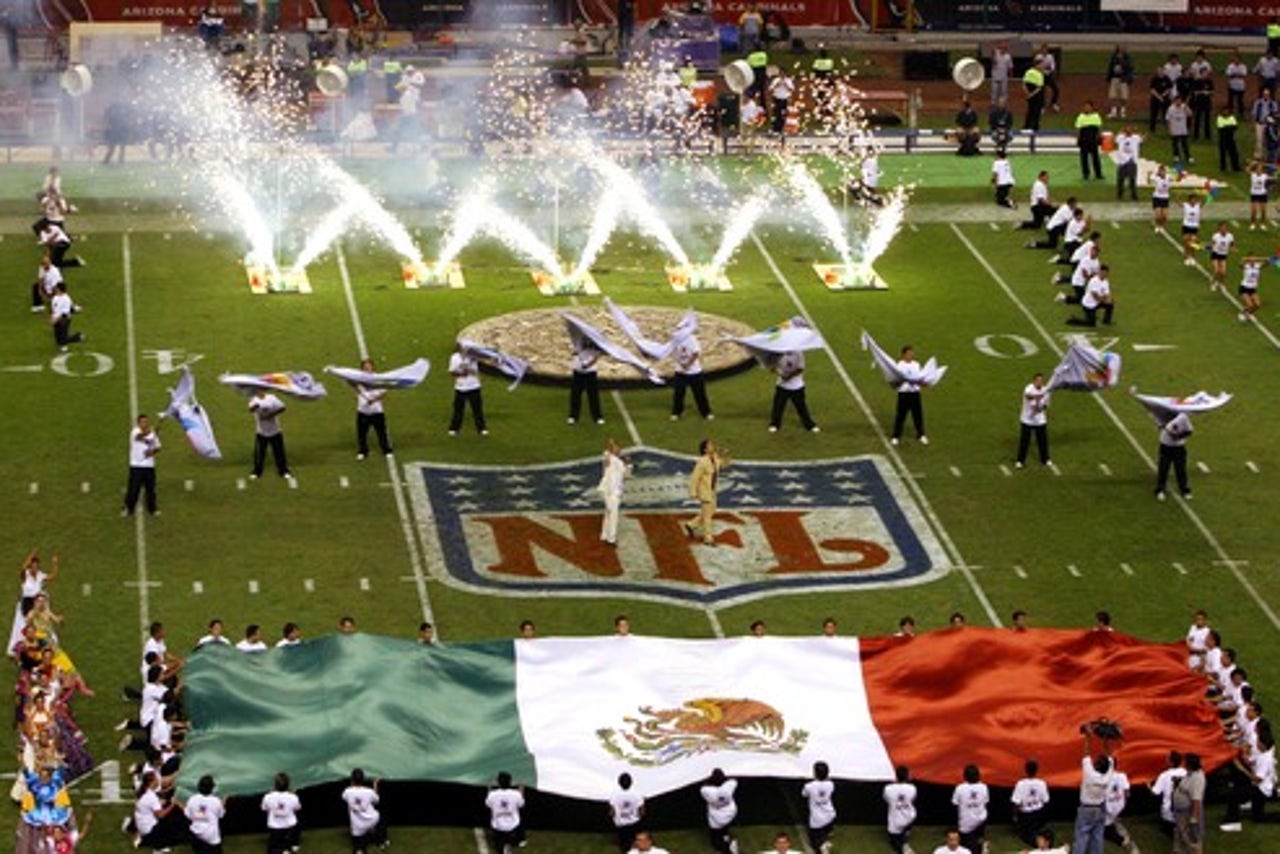 SAN FRANCISCO (AP) Hola. The NFL is heading back to Mexico.
Commissioner Roger Goodell announced Friday that the Oakland Raiders will host the Houston Texans in a Monday night game on Nov. 21 at Azteca Stadium in Mexico City. It's the first game there since 2005, when Arizona beat San Francisco 31-14 before 103,467 fans.
The league has had concerns about the quality of the stadium, and also has concentrated on staging matches in London, where there will be three in 2016 for the third straight year. But with modernization of Azteca and the NFL's interest in the Hispanic market, a return was inevitable.
''Expanding our international series of regular-season games to Mexico marks an important step in our continued international growth,'' Goodell said. ''We have a tremendous, passionate fan base in Mexico and we know the atmosphere on game day will be outstanding.''
It is the first Monday night game to be played abroad. It will be televised live on ESPN in the United States, and on Televisa and ESPN in Mexico. Televisa owns Azteca Stadium, which has a capacity of about 95,000.
''We hope to celebrate Azteca Stadium's 50th anniversary with the increase of the league's fan base (in Mexico),'' Televisa Deportes vice president Yon de Luisa said.
''Mexico is honored to have been selected by the NFL to play a regular-season game here,'' Mexico's secretary of tourism Enrique de la Madrid Cordero said.
''Our country has hosted several world class sporting events, including Formula One, and we hope to take advantage of the popularity of the NFL in the U.S. and international markets to highlight Mexico's tourist attractions.''
According to NFL Mexico, the Raiders are the sixth-most popular team in Mexico; the Steelers are first.
The Raiders' popularity dates back to the `70s, when the NFL began being televised in Mexico and the team was a consistent championship contender.
''The Raiders are truly a global brand,'' owner Mark Davis said. ''We have a tremendous fan base. We are looking at it as a home game, I don't think we are giving a home game.''
Davis then chimed in during a Spanish portion of a news conference: ''Can I get in on this?''
''Viva Los Raiders. Solo ganar, Bebe (Just win, Baby),'' he added with a smile.
The Mexican market might mean even more to the Texans - unless Davis plans to move his franchise there. Houston, of course, has an advantage over many other NFL franchises thanks to its proximity to Mexico.
''We are excited the Houston Texans can represent the NFL on an international stage for the first time on `Monday Night Football' this fall,'' said Texans owner Bob McNair. ''This is a great opportunity to grow our brand on a global scale and we are looking forward to playing in front of a passionate crowd at historic Azteca Stadium.''
The NFL also has played seven preseason matches south of the border, none since 2001.
Mostly, the league has concentrated on games in London, and it has three scheduled for 2016. Washington plays Cincinnati and Indianapolis plays Jacksonville at Wembley Stadium, with the Bengals and Jaguars as hosts. The Giants face the Rams at Twickenham Stadium, a rugby ground being used for the first time, with the Rams as host.
---
AP Sports Writers Janie McCauley and Carlos Rodriguez contributed to this story.
---
AP NFL website: www.pro32.ap.org and AP NFL Twitter feed: http://twitter.com/AP-NFL
---
---