National Football League
National Football League
'Hard Knocks' will benefit Dolphins
Published
Jun. 4, 2012 1:00 a.m. ET

The Miami Dolphins have taken hard knocks for years.
That doesn't mean the club will suffer the same fate on "Hard Knocks."
A behind-the-scenes look at Miami's upcoming training camp will actually provide an ideal opportunity for the Dolphins to show they aren't as inept as nationally perceived. Thanks to HBO's editing and production nuances — like letting teams know what's coming before it airs — even a horrific squad like the 2007 Kansas City Chiefs wasn't totally humiliated despite their 0-4 preseason record.
Keep in mind this is reality TV, not necessarily reality, that the network airs.
With the cameras almost always rolling, players are cognizant about not embarrassing themselves nationally like when New York Jets running back Joe McKnight struggled through training camp in 2010. "Hard Knocks" can even help provide an image makeover a la the 2009 Cincinnati Bengals.
And boy, do the Dolphins need one of those.
This is a franchise whose ownership and front office has failed to provide an air of competency. Even the "Hard Knocks" announcement itself was botched by first-year head coach Joe Philbin, who by all accounts is a good man entering a difficult situation.
Philbin said it was a "football decision" to become involved. The next day, Philbin admitted he had never watched the show.
Such foot-in-mouth disease usually belongs to team owner Stephen Ross. On the bright side, the show should help Ross reinvigorate their disenchanted fans. According to media reports, the current season-ticket base of roughly 30,000 fans is less than half of what it was a decade earlier. The Dolphins desperately need to generate a positive buzz, which "Hard Knocks" provides for free.
Ross himself comes across publicly as a star-struck oaf who has whiffed in almost every football decision since purchasing the franchise in 2008. "Hard Knocks" should give Ross the chance to show he didn't become a billionaire real-estate investor by accident and is smart enough to orchestrate a Dolphins revival under his watch.
Here's a look at some of the other characters that HBO may feature when the five-part "Hard Knocks" series begins airing Aug. 7:
The stars
1. Joe Philbin: The dynamics of a newbie head coach and staff trying to change a losing culture makes for great theater. There is another off-field story to tell: How Philbin and his family are handling the January drowning death of his 21-year-old son Michael.
2. Jeff Ireland: Ireland's Q rating in South Florida ranks only slightly ahead of Fidel Castro's. Ireland can go a long way toward changing that by displaying people skills as well as some football knowledge. Don't be surprised if Ireland — whose heavy-handed negotiation tactics with agents tarnished his NFL reputation — is featured trying to hammer out a contract extension with one of Miami's pending 2013 free agents.
3. The Tannehills: Lauren Tannehill has generated the kind of buzz in South Florida that usually surrounds Gisele Bundchen, the supermodel wife of New England quarterback Tom Brady. More exposure on HBO will help the blond-haired, blue-eyed Tannehill chase her own modeling aspirations.

On a side note, her husband Ryan is battling with veterans Matt Moore and David Garrard to become Miami's starting quarterback.
4. Reggie Bush: HBO executives should be praying that Bush and ex-girlfriend Kim Kardashian get back together before training camp. Although that seems unlikely, the charismatic Bush remains the most high-profile player on Miami's thin roster from his days at Southern Cal and New Orleans. Coming off his first 1,000-yard rushing campaign, Bush must now adjust to a new offense while entering a contract year.
Supporting cast
1. Les Brown: "Hard Knocks" loves to highlight at least one preseason long shot with an unusual background. Brown fits the bill. Not only is the aspiring tight end a former NAIA basketball player who didn't play football in college, the 24-year-old Brown spent the past two years working in the accounting department of a private equity investment firm.
2. Jimmy Wilson: In 2007, Wilson began a two-year prison stint on murder charges for which he was eventually cleared. Wilson is now pushing for playing time in Miami's secondary.
3. Vontae Davis: Vontae and his older brother Vernon have both forged NFL careers. Their 19-year-old sibling Michael Davis is facing murder charges after allegedly bludgeoning a 66-year-old tourist to death in a Washington D.C. park.
4. Lydon Murtha: A "Miami Ink" spinoff could be in the works with Murtha. The right tackle's entire left arm is covered by a graphic tattoo that depicts muscle fibers underneath the skin.
Cameo appearances
1. Dan Marino: Interaction with Tannehill (Ryan, not Lauren) would represent a passing-of-the-torch moment and silence the remaining critics of Miami's decision to choose the Texas A&M quarterback with the No. 8 overall pick in this year's draft.
2. Don Shula: The 2012 campaign marks the 40-year anniversary of Miami's perfect season. Shula's endorsement of the current Dolphins would help a franchise that hasn't found sustained success since his 1996 retirement.
---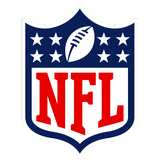 Get more from National Football League
Follow your favorites to get information about games, news and more
---