National Football League
National Football League
Happy now, Rogers rips Redskins
Published
Nov. 17, 2011 12:00 a.m. ET

San Francisco 49ers cornerback Carlos Rogers should be one of the NFL's hottest free agents during the offseason.
But based upon his comments during a Wednesday night interview on Sirius XM NFL Radio, there is one franchise Rogers would have little interest in joining: The Washington Redskins.
Rogers spent his first six NFL seasons with the Redskins, which chose him with the No. 9 overall pick in the 2005 draft. He signed a one-year, $4.25 million contract with San Francisco in August. The deal has proven a bargain for the 49ers. Rogers is tied for the NFL lead in interceptions with five after notching two in last Sunday's 27-20 home victory over the New York Giants.
Like most other players the Redskins have drafted since Dan Snyder became team owner in 1999, Rogers left when his rookie contract expired. Rogers said he didn't expect to re-sign with the Redskins based upon that history.
Rogers said Washington's tendency to spend on free-agent players rather than keep the ones they selected has prevented the Redskins from enjoying success. Washington (3-6) is headed toward its fourth consecutive fourth-place NFC East finish.
"They brought in so many guys and gave them all the money and lifted them up and let guys go that they drafted and had been there," Rogers told me and co-host Gil Brandt. "I really wasn't finding them building a team that way. Of course, you're going to need free agents and some spots you need to fill. But you need to take care of your guys. Take care of home and not let them go. That's how you build."
Rogers also pointed to the outside distractions that were a frequent occurrence throughout most of his time with the Redskins as well as the short leash some of the coaches kept on players.
"There's so much drama, so much outside stuff," Rogers said. "You give up a play, you give up a touchdown, you've got to worry about whether you're starting this week or if it's the next corner up. It's things like that.
"Coaches don't realize that distracts a lot of players. All the outside stuff resonates. It's just football. Just play football and have fun and you'll get a lot of things accomplished. That's what I like about this organization."
First-year head coach Jim Harbaugh's straight-forward approach has resonated with Rogers and the rest of the surprising 49ers (8-1). Rogers recently told 49ers media that he would like to sign a contract extension in San Francisco. The 49ers have several key veterans whose deals are expiring after this season, including quarterback Alex Smith, returner/receiver Ted Ginn Jr. and outside linebacker Ahmad Brooks.
"I made a good choice in coming here," said Rogers, who knew 49ers general manager Trent Baalke from when both were with the Redskins. "I was playing into a (defensive) system that I played in last year. It was an easy transition. Things have just been working out for me individually and the success of this team."
---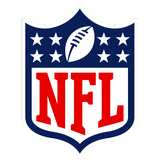 Get more from National Football League
Follow your favorites to get information about games, news and more
---