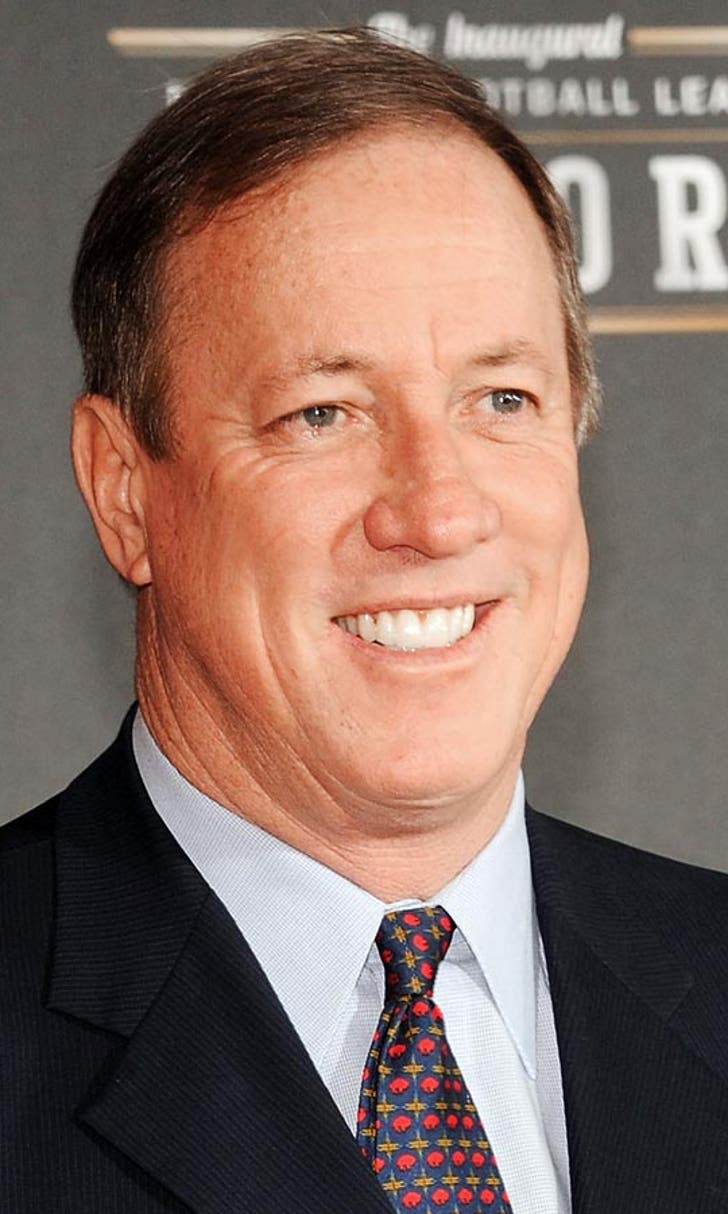 Hall of Fame QB Jim Kelly begins cancer treatment
BY foxsports • March 31, 2014
Hall of Fame quarterback Jim Kelly was scheduled to begin chemotherapy Monday at Lenox Hill Hospital in Manhattan to fight a recurrence of oral cancer.
Kelly, 54, told MMQB.com's Peter King he understands he's in for yet another difficult fight.
"There is no way I'd be here without my faith. It's been such a roller coaster," the former Buffalo Bills star said. "So many things. The Super Bowl losses, the fabulous career, my son born sick, making the Hall of Fame, my son dying, two plates and 10 screws in my back after major surgery, one plate and six screws in my neck after another surgery, a double hernia, the cancer, surgery on my jaw, the cancer coming back, now what I'm facing."
Kelly had cancer surgery in June, but King reported he has "countless" microscopic tumors that have spread up his infraorbital nerve, though Dr. Peter Costantino, executive director of the New York Head and Neck Institute, called Kelly's condition "very treatable and potentially curable."
Kelly is scheduled to have chemotherapy treatments Monday and Tuesday, followed by radiation treatments Wednesday, Thursday and Friday.
"I guarantee the normal person wouldn't have been able to take it, Kelly told King of the pain. "Some days, I don't know how I did. I complained about my headaches for months, and for a while I thought it was just part of the healing process from such a serious surgery."




---
---