National Football League
National Football League
Hall of Fame is busted, but I can fix it
Published
Feb. 9, 2011 12:00 a.m. ET

Let me compare the Pro Football Hall of Fame selection process to the BCS system that determines college football's national championship.
Both, to some degree, are subjective beauty contests.
The BCS system, whatever its flaws, is a relatively transparent and above-board attempt to improve college football's traditional (voting) way of determining a mythical national champion. Polls and computers decide which two teams meet in the title game. The architects of the BCS championship routinely answer their critics in public debate.
The men and women running and profiting from the BCS system are lambasted by the media as corrupt criminals denying non-BCS schools the chance to play for a national championship.
Meanwhile, the 44 "journalists" who participate in and profit from the Pro Football Hall of Fame selection process meet in secrecy and pledge to never discuss publicly how they determine who gets in the Hall of Fame. They don't release who they voted for. They don't talk about their "voting blocs" or personal biases. Their qualifications for assessing the careers of the players are never adequately debated.
It's absolute power in the hands of a few. It's a blatant violation of nearly everything that we as journalists allegedly stand for.
The setup is so good that members of Congress are insanely jealous.
And when it comes to racial diversity, well, let's just say NFL owners with their Rooney Rule and seven African-American coaches, look amazingly progressive in comparison to the Pro Football Hall of Fame selection committee (three blacks).
It's a textbook, old-school, good-ol'-boys network led by Sports Illustrated's Peter King (speaker of the house) and the Dallas Morning News' Rick Gosselin (majority leader).
Yep. It's very easy for us in the media to preach to others about sharing power with people who look and think differently, but mustering the courage and confidence to do it ourselves is something we reject with little shame.
Hypocrisy is a staple of journalism.
The Hall of Fame process is far more broken than college football's BCS system. But it's nowhere near as fun or profitable to demonize the peers you run into at the media buffet. Plus, who wants to jeopardize their chance of securing a spot on the committee, arguably the most prestigious and influential position in sportswriting?
I do.
As I told you last week, I was going to be irate when this bogus committee snubbed this year's second-best candidate (Willie Roaf) because of incompetence and deal-making to get in inferior candidates such as Richard Dent.
In the interest of transparency, let me make it clear Roaf is not Jeff George, a dear friend/family member I shill for out of love and loyalty. I've never socialized with Big Willie. He's just an offensive lineman I admired. He played the one position I know quite well, and I got to watch him play it every fall Sunday for four straight years.
Roaf, an 11-time Pro Bowl selection and a two-time all-decade left tackle, should have been a first-ballot Hall of Famer. Period. I knew incompetence and politics would deny him that honor. I suspected the Roaf snub would be my tipping point and force me to address the HOF selection process.
It's a joke.
The process is just as much about the selectors as it is the candidates. Seriously, the selection committee operates like Congress (a few power brokers control everything and worry most about whether the process enables them to hold onto power), only with less transparency.
Someone — I honestly don't know who — came up with the false narrative that induction into the HOF should hinge on "whether or not you can write the history of the league without mentioning this person or player." This meme has gained traction for at least the past decade (maybe longer).
The bogus meme put Dent (and Ed Sabol) in the HOF this year and Russ Grimm in last year.
Dent was a very good player for a decade. Grimm was a very good player for five years. Neither belongs in the Hall of Fame.
That's a tough thing to say, especially about a big intimidating athlete who plays the most difficult and complex sport to understand.
Nothing makes sportswriters more insecure than the you-never-played-the-game card. The card is played most frequently and effectively in football. Pretty much everybody played basketball or baseball at some level. You can play some form of hoops or softball into your 50s or even 60s.
I played football in college and watch the game passionately. Today, most of the time, I don't really know what I'm watching for the most part. I can admit that because I don't have any insecurities when it comes to football knowledge.
A month ago, I spent an afternoon talking football with Phil Simms, Cris Collinsworth, Warren Sapp and Michael Lombardi (former NFL executive). They're still deep inside the game. I was blown away by how much more they knew than I did. And they don't know squat compared to the coaches and players still in the fire.
My point is the overwhelming majority of HOF selectors know next to nothing about football. It's why they buy into stupid narratives about "write the history of the league." They think they're decorating a museum. They should be focused on honoring the players, coaches, owners and executives who were the most dominant at their jobs.
Dent was a key contributor on Buddy Ryan's celebrated "46 Defense." Grimm was the most famous and best of Washington's "Hogs."
You can't write the history of the league without mentioning the "46 Defense" and the "Hogs" and, in order to tell those stories, we must have players to decorate the display!!!
How about we put the nicknames in the HOF and leave the very good players at home? Is there a member of the "Smurfs" in the HOF? Or how about Billy "White Shoes" Johnson? Can you really tell the story of end-zone celebrations and look-at-me antics without White Shoes?
Dent was a dominant player for three or four years, about the same length of time as linebacker Wilber Marshall. Mark Gastineau received more honors (five Pro Bowls and three All-Pro berths) than Dent and powered the "New York Sack Exchange."
Dent has been romanticized by people who think the HOF is a place for fairy-tale storytelling. Just like Grimm, who wasn't a starter on two of the three Washington Super Bowl teams. Take away the "Hogs" nickname and the fact Grimm is seen as a future NFL head coach (sportswriters want to be in his good graces) and Grimm wouldn't sniff the HOF.
Seriously, Grimm's HOF bust should include a handwritten thank-you note to John Madden for celebrating fat guys. Nate Newton has a better HOF resume than Grimm. Mark "Stink" Schlereth could go toe to toe with Grimm.
It's a joke, man.
There isn't one sane person who would argue that Richard Dent had a more dominant NFL career than Big Willie Roaf. Not one. So how are they on the same ballot and Dent gets in and Roaf doesn't?
Dent played from 1983 until 1997. The Pro Football Hall of Fame selection committee failed to elect Dent to the 1980s or 1990s all-decade team. Roaf was first team in the 1990s and second team in the 2000s.
Come on, man.
The process is broken. Unlike the BCS system that creates no true victim, the HOF process hurts people. You think Cris Carter isn't sitting at home hurt wondering how many painkillers Ed Sabol took to get into the HOF?
You can't let a "special contributor" steal a spot from someone who was actually in the fire. You know how that happens? When people who have never been in the fire control the process and are fearful of rocking the boat and pissing off the people who let them serve on the board of selectors.
The senior committee needs to be killed. Chris Hanburger has no business in the Hall of Fame. None. Put these guys out of their misery. If you can't make the HOF within five or six years after your retirement, close the books. It's a sign the player was unworthy.
I'd set up a committee of former players, coaches and scouts who would evaluate current players year to year and name a 50-player (position doesn't matter) Hall of Fame team after each season. Individual teams would write up nominations explaining why a player in their franchise had a HOF-worthy season. Each team would get to nominate two people. A team with a winning record could nominate three people. A playoff team could nominate four. A Super Bowl qualifier would get five. And the Super Bowl winner seven.
You'd get between 90 and 100 nominees every season. My committee of former players, coaches and scouts would whittle the nominees to 50. If a player retired with fewer than two (maybe three) HOF seasons, he'd be ineligible for induction into the Hall.
No more Art Monks.
Longevity alone will no longer make a player Hall-worthy. Hopefully, it would help the next Ray Guy get what he deserves (a bust in Canton).
Among the other changes I'd make to the actual HOF selection process: 1. all selectors would publish their votes; 2. four-year term limits for selectors (although you could serve again after sitting out four years); 3. add some former players and coaches to the selection committee; 4. free all voters to talk and write openly about the process.
OK, I think I'm done with my Willie Roaf tantrum (for now).
---
---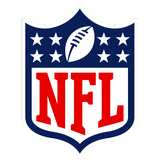 Get more from National Football League
Follow your favorites to get information about games, news and more
---