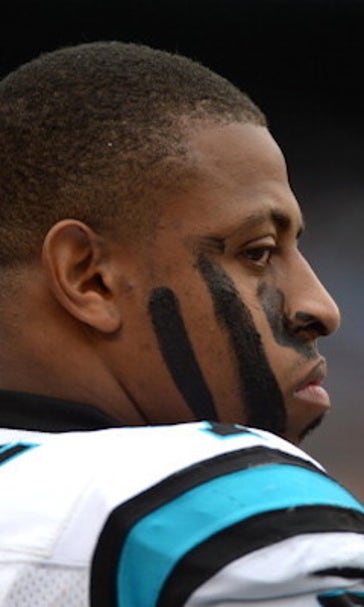 Greg Hardy: Hardly a sure thing for Cowboys
March 24, 2015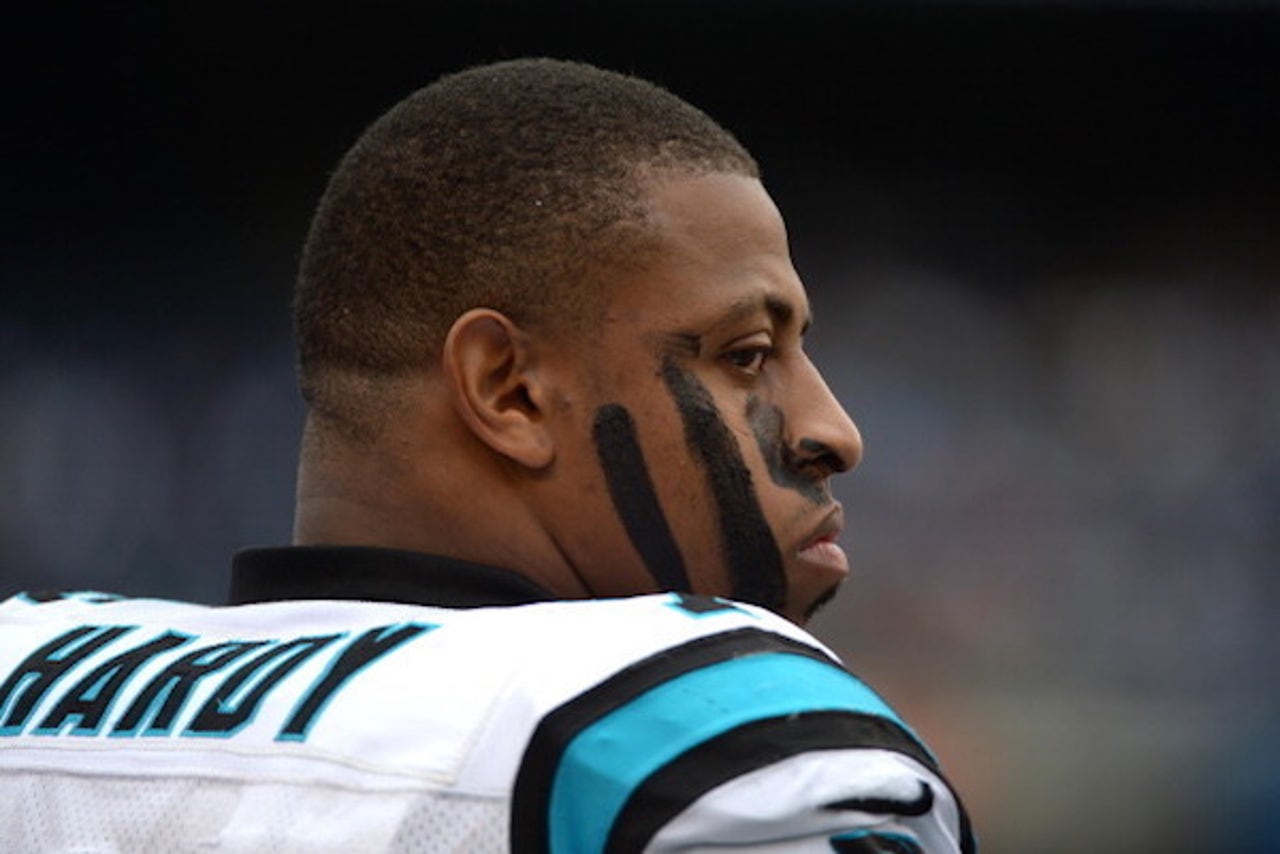 By Brady Poppinga
The most controversial free agent deal this season comes from a franchise that seems to bask in the glory of making news. Last week the Dallas Cowboys signed defensive end Greg Hardy, who was suspended for all but one game last season, to a one-year deal that could be worth $13.1 million with incentives.  According to sportac.com, "Hardy will earn a base salary of $745,000, $9,255,000 in per-game bonuses (2 LTBE) and a workout bonus of $1,311,600. Hardy has a cap hit of $2,635,037. He has over $1.8M in incentives for sacks this year."
 
The reason for the controversy, no doubt, is that the former Carolina Panther was found guilty last July of misdemeanor domestic violence for allegedly hitting an ex-girlfriend. Hardy appealed the conviction and was scheduled to go to trial last month, but charges were dropped after his accuser reportedly could not be located by prosecutors.

I am a believer in second chances, and so are others like Mark Cuban, who told the Dallas Morning News, "I think they handled it wrong publicly ... (but) you can't just throw people away. What are you going to say about Greg Hardy? You can't ever get a job?" 

Charlotte Johnson Anderson, daughter of Cowboys owner Jerry Jones and the team's executive vice president/brand manager, told the Dallas Morning News, "A lot of people say this is awful, but they don't know what to do. That's why this is such an incredible opportunity. That's why I'm not afraid of this move."

"I'm a mom. I've got a daughter, I've got two sons. This is a serious issue for me, personally. I want my kids to know that domestic violence is not acceptable. But I also want them to know that if they make a mistake, no matter what the issue is, I'm not just going to throw them out. I've got to help them come back and make a better choice."

All this said, the risk here remains two-sided:

1) No admission of any mistake ... did Hardy learn anything?  
2) Defensive personnel advantages Hardy had in Carolina don't exist in Dallas

In order to receive a second chance the person in question needs to repair what is broken. Without that, is the redemption aspect real? We have yet to hear a public apology or admission of any wrong-doing from Hardy's camp to the domestic violence victim or his former team, the Panthers, for missing all but one game and becoming a distraction to his teammates, coaches, and organization. At one point last July, Hardy did state to reporters that "I hate that I have distracted my team." But that's about it.  

Hold that against the statements we've gotten from Ray Rice and Adrian Peterson and it rings pretty hollow - or at the very least, incomplete.  

During the time of the pending appeal, these kind of comments may not have been appropriate, especially assuming he would be under direction from his counsel not to say anything. But with the case now over, some sort of admission of lessons learned or contrition - even without specific admissions of guilt if he somehow still believed himself to be innocent - should make Dallas fans and officials very leery that anything has been learned. Hardy could have apologized in private, but since this matter has become a public matter, a public apology is needed. It's especially important when that public is the lifeblood behind the profession that has granted Hardy the opportunity to earn millions. When someone is seeking a second chance and has yet to be apologetic in a sincere manner or at least attempted to be apologetic, that person's intentions are called into question. Who's to say he's really sorry? A second chance should be something that is earned, not something entitled. And so far Hardy hasn't earned a second chance from those that matter the most – the public. 

Said Dallas mayor Mike Rawlings, "But at some point being a sports fan gets trumped by being a father and husband and wanting to do what's right for women. This is not a good thing by me." Rawlings later added, "As a Cowboys' fan, this was a shot in the gut." 

From a business perspective, Hardy's signing is still difficult to justify. When you bring in a player with a checkered past and the potential to be suspended further this season, a franchise has to factor the risk and rewards. Is the reward greater than the risk? The Cowboys obviously believe so, and to their credit from the financial aspect, the contract risk is weighted heavily in their favor.  But that's only part of it. 
From the football perspective, good pass rushers are hard to find, and they can turn a good defense into a great defense. So acquiring a top-tier pass rusher can be worth the higher risk.

But when you break down Hardy on film, the high-level success in 2013 that thrust him into that top-tier has been a product of working with two guys who not only demand the majority of the attention of the offensive line, but who push the pocket to where the quarterback is unable to step up and throw. The two players to whom I'm referring are Charles Johnson and Star Lotulelei. Because of their presence, Hardy was left in many one-on-one situations, which is every pass-rusher's hope. Let me show you what I mean…

Greg Hardy is left one-on-one with a TE.  A tight end matching up against a DE is a usual win for a DE.  That happened because Lotulelei was next to him attracting the double team (video here).
In the next clip, the offensive line slides away from Hardy, concerned with Lotulelei and the other DL, leaving enough space for Hardy to not only have a one-on-one matchup, but also giving him two ways to beat the tackle inside or outside. A rusher's dream (video here).
Hardy was extremely productive in 2013, but his productivity came, in part, from the opportunities that playing in Carolina's defense garnered him. Hardy may continue his elite on-field production, or there may be an expected drop-off that makes the price and off-field risks seem less warranted.  
Unfortunately, the Dallas Cowboys don't have two players like Lotulelei and Johnson to ensure these kinds of situations consistently repeat themselves -most teams don't. If Hardy is double-teamed consistently and the stat sheet doesn't shine the same way, will the risk have been worth it? That football unknown, and the fact that Hardy has yet to publicly show any remorse for what brought him into a situation where he needed a second chance, makes this signing the riskiest of this offseason.  

Football is a team sport heavy on accountability.  With Greg Hardy and the Cowboys, there are still many outstanding questions...
More from Football By Football:
---
---