National Football League
National Football League
Greene believes he can still be Jets' leading man
Published
Aug. 23, 2012 12:55 a.m. ET

Shonn Greene knows he's not flashy, speedy or a scoring machine.
The New York Jets running back sure knows how to hurt people, though. On both sides of the ball.
''He's a beast,'' left guard Matt Slauson said with a laugh Wednesday. ''He runs hard and inflicts pain not only on defensive linemen, but offensive linemen when he's behind you. He doesn't care where the hole's at. He's going to make a hole.''
Greene is the opposite off the field, a quiet guy who's soft-spoken and humble. Not exactly what you'd expect from a 5-foot-11, 225-pound bruiser.
''He runs with a purpose, and fortunately, he has never hit me,'' left tackle D'Brickashaw Ferguson said. ''I make sure I stay out of his way because when the train is coming, you want to make sure you're off the tracks.''
The 27-year-old Greene was once the young guy in the Jets' backfield, waiting his turn behind Pro Bowl running backs such as Thomas Jones and LaDainian Tomlinson. Now in his fourth season, he's the grizzled veteran and fully intent on being the leading man of new offensive coordinator Tony Sparano's ''Ground-and-Pound'' approach on offense.
Greene was the starter for the Jets (No. 17 in the AP Pro32) last season as Tomlinson was shifted to a third-down role. He ran for a career-high 1,054 yards and six touchdowns on 253 carries. He also averaged 4.2 yards per carry, but some fans and media wonder if he can truly be the ''bell cow,'' as coach Rex Ryan labeled him last season.
''I think my role is just being able to do whatever it is that they tell me to do,'' Greene said. ''Whether that's carrying the load, I'm going to do that. If it's playing first and second downs, or just third downs, whatever. I'll do it. I think we have the right backs and the right personnel to get the job done.''
Greene has followed in a recent line of Jets running backs who always seem to say the right things, going from Hall of Famer Curtis Martin to Jones and then to Tomlinson. Now, he'd like to have the sort of success they enjoyed.
''I think people are waiting for me to take that torch,'' Greene said, ''and take what I've learned from them with my ability and move forward with this group.''
But, with Maurice Jones-Drew unhappy in Jacksonville, some Jets fans have put the elusive back at the top of their wish list because, they say, Greene can't handle the rigors of being an every-down, No. 1 back.
''I don't pay any mind to that stuff,'' Greene said. ''Everything that's said outside, they're entitled to their opinion. It's one of those things where with fans, they want to see the this, the that, the long runs, the touchdowns.
''My style really is pretty much this: Feed me as the game goes and I'll go and go and go. I just play to my ability, man.''
Greene carried the ball 19 or more times in six games last season, running for 562 yards - an average of nearly 94 a game. His career average when carrying the ball at least that many times is 99.4 yards in nine games. So, it makes sense that the Jets might want to keep giving him the ball. Even Sparano has suggested that Greene could see more than 300 carries this season.
''Yeah,'' Greene said, smiling. ''Well, hopefully it works out like that.''
So for all the fantasies about Jones-Drew or any other running back, the Jets believe they're fine with who they've already got.
''Shonn's our main dude,'' Slauson said. ''He's our bruiser. He's not a LaDainian Tomlinson. He's, well, a Shonn Greene.''
Ryan was pleased with Greene's performance in the team's loss to the Giants last weekend, when he ran for 36 yards on 11 carries and mostly kept the pile moving when he was in the game with the starters.
''You saw him squaring those pads up and he was running through,'' Ryan said. ''He looked impressive and he wanted it. He was feeling it, there's no question. If it was up to Shonn, he would've carried it 30 times. I saw him kind of in that groove. I feel really good about where Shonn is now.''
That's a pretty good endorsement for a guy who might not be the most popular player on the Jets' offense, mostly because of his blue-collar approach. But Greene is healthy now after dealing with a long list of nagging injuries his first few seasons, and that might make a huge difference.
After all, one of the turning points in the Jets' loss in the AFC title game to the Indianapolis Colts in the 2009 season came when Greene left with a rib injury in the second half - and New York's running game was shut down.
The following season, Greene got just nine carries - for 52 yards - at Pittsburgh in the AFC championship because New York was playing from far behind.
''Just looking at where we were my first two years, I think that kind of motivates me,'' Greene said. ''I mean, that was amazing getting to the AFC championship game. We're not even talking about the Super Bowl. It's just such a good feeling winning in the playoffs and stuff like that.''
That's why Greene is on a mission this season, to establish the running game in whatever role Ryan and Sparano see fit and help the Jets return to the playoffs.
''I'm just into winning, man,'' Greene said. ''I want to win. That's it. Stats and all that are good, but for me, it does no good to be on a team and have all these stats and you're not playing in the postseason. What the hell good is that, you know what I mean? It's a team sport and you want to get to the highest you can be, and that's the Super Bowl.''
NOTES: WRs Santonio Holmes (rib, back) and Jeremy Kerley (hamstring) participated in some team drills in practice and have an outside shot of playing against Carolina on Sunday night. Holmes, sidelined since Aug. 4, wore a red no-contact jersey, while Kerley, who hadn't participated in team drills since the first practice of training camp, caught a pass and said his hamstring is ''90 percent'' healed. ... Embattled RT Wayne Hunter was back at practice after being excused Tuesday night for what the team called a ''personal reason.'' He declined to speak to the media. LB Calvin Pace also returned, but didn't practice after having a wisdom tooth removed Tuesday.
---
Follow Dennis Waszak on Twitter: http://twitter.com/DWAZ73
---
Online: http://bigstory.ap.org/NFL-Pro32 and http://twitter.com/AP-NFL
---
---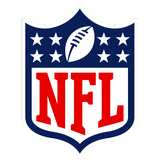 Get more from National Football League
Follow your favorites to get information about games, news and more
---