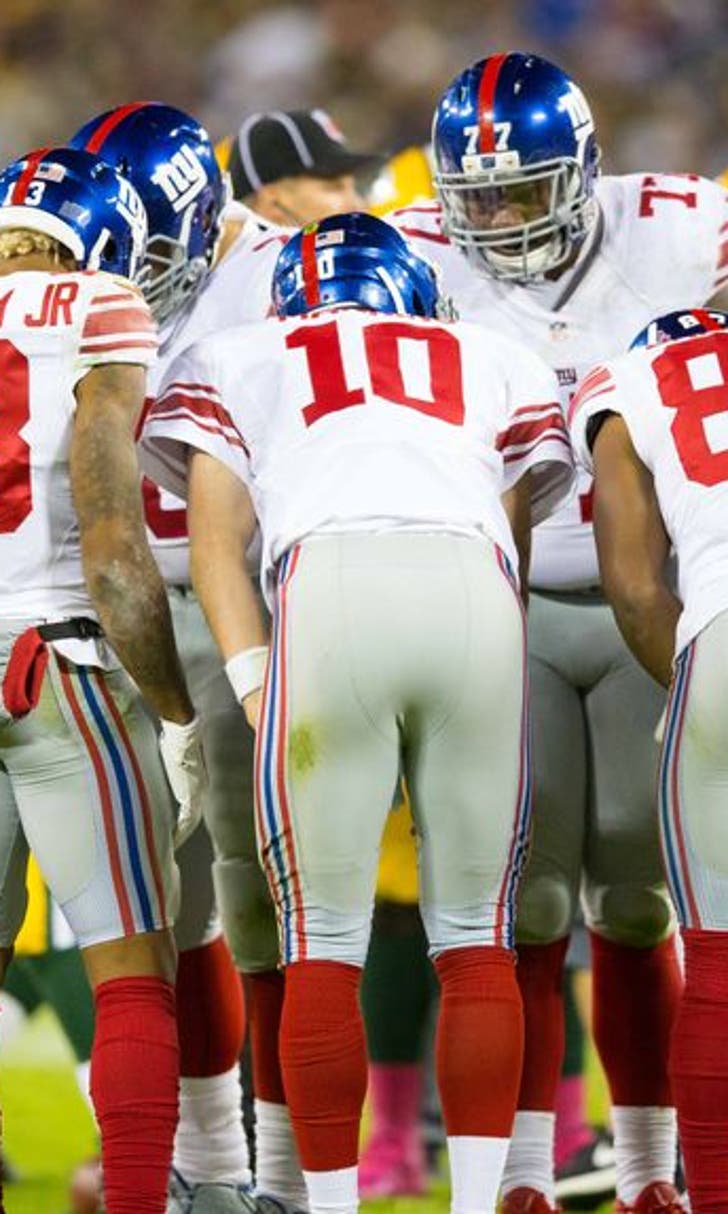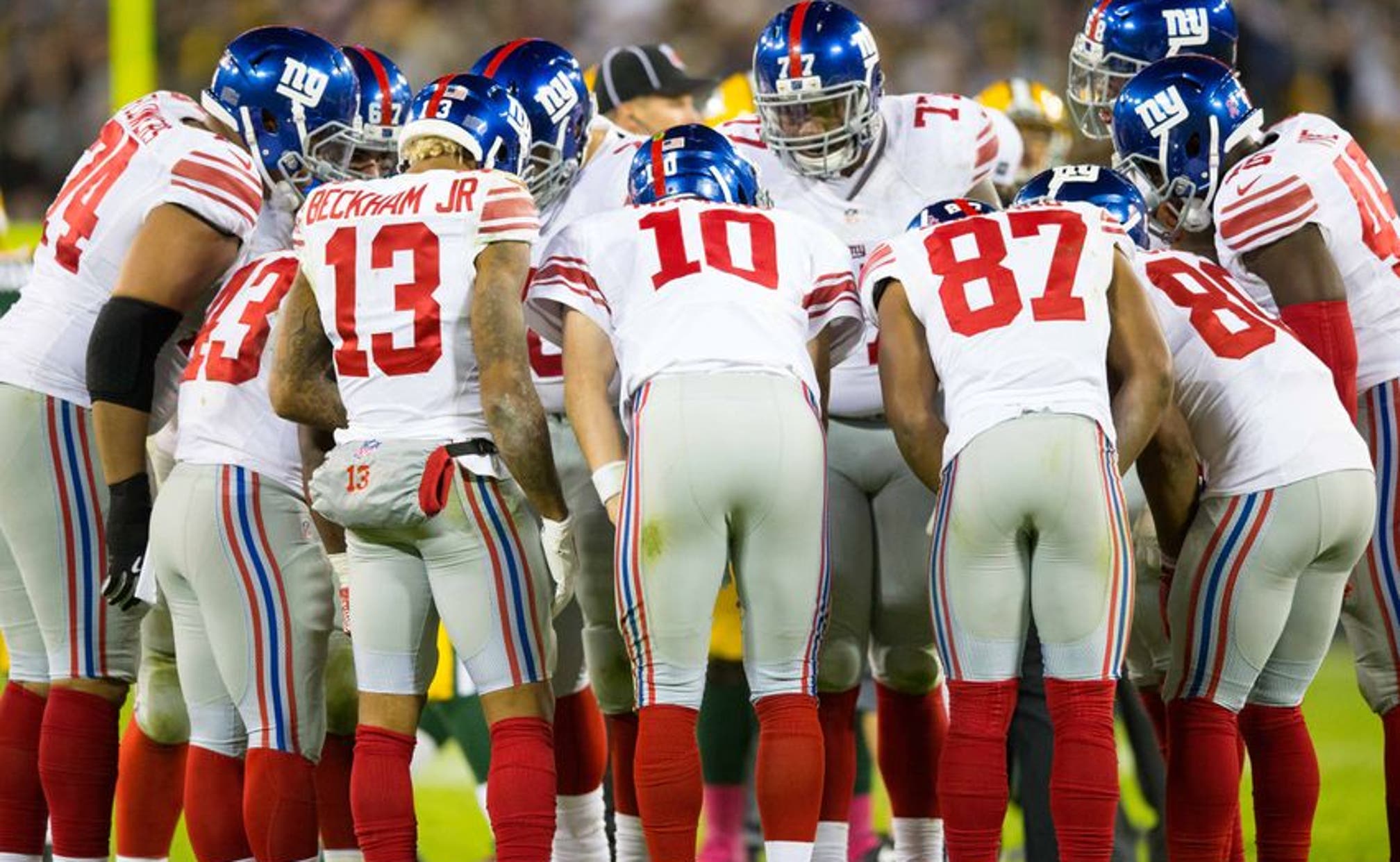 Green Bay Packers vs. NY Giants: Five downs with GMEN HQ
BY Fansided and Josh McPeak/FanSided via Lombardi Ave • June 30, 2017
This week's edition of Five Downs brings in the New York Giants for the NFC Wild Card round.
As we take a look at the Green Bay Packers versus New York Giants first round playoff game, Joining us this week from GMEN HQ is Site Expert Curt Macysyn.
Curt is experienced around the sports world and is a member of the PFWA.
As Packers fans are well aware, Eli Manning has a track record of success at Lambeau Field during the playoffs. Even in the bitter cold, Manning has found success against legends. The forecasted high temperature for Sunday is a blustery 15 degrees, so Manning will have to do it in the cold yet again.
It appears as though a red hot defense and a red hot offense are about to go head-to-head. The headlines have been set. From 'Running the table' to players partying it up in Miami on their day off – it's been an interesting week.
Brett Favre even gave his endorsement to the Packers, for being the NFC representative in the Super Bowl. Favre lost an NFC Championship at Lambeau Field to Eli Manning and the Giants. In a game when then-head coach Tom Coughlin literally turned into a cherry popsicle.
Without further ado, scroll ahead to see what this week's opponent has to say over in the land of the Giants.
Oct 9, 2016; Green Bay, WI, USA; New York Giants wide receiver Odell Beckham Jr. (13) rushes with the football as Green Bay Packers linebacker Blake Martinez (50) defends during the third quarter at Lambeau Field. Green Bay won 23-16. Mandatory Credit: Jeff Hanisch-USA TODAY Sports
Will the outcome from week five change?
Lombardi Ave: In your opinion, what are the two biggest differences between the Giants and Packers week five matchup, compared to now?
GMEN HQ: The first biggest difference will be the mindset of Odell Beckham. As you recall, he did not have a touchdown catch until the game versus Green Bay, and he was also coming off a three-catch performance against the Minnesota Vikings. He was obviously frustrated, as the team was in the midst of a three-game losing streak. OBJ has played through hip and thumb injuries this season, but appears to be healthy coming into the contest. Now, New York's passing game has not really been in sync all season, but that can change quickly. I would fully expect Ben McAdoo to go after Green Bay's depleted secondary. Beckham will be more of a factor this time around.
More from Lombardi Ave
The second part is how the Giants' defense has meshed. The free agent signings of Olivier Vernon, Janoris Jenkins and Damon Harrison have paid immediate dividends. Landon Collins has stepped up his game immensely from his rookie season, too. In the spirit of a rising tide lifts all ships, players like linebackers Devon Kennard and Jonathan Casillas have played well also. Nickel cornerback Trevin Wade is a guy who always seems to be in the right place at the right time. And finally, Dominique Rodgers-Cromartie has been outstanding all season. DRC is definitely overshadowed by the free agents and Collins, but he is every bit as important to this defense.
I'm sure these guys respect Aaron Rodgers, but they will compete with him and the Packers' offense for the full 60 minutes on Sunday.
Lombardi Ave: The Giants did the Packers a favor by taking out the Redskins on Sunday. After that, was the Giants fan base hoping for a Packers or Lions victory on Sunday night?
GMEN HQ: Well, there was an article in the New York Post that talked about avoiding the Packers, and some of the fan base agreed with that sentiment. But McAdoo did the right thing by trying to win the ball game in Washington. You can never take your foot off of the gas pedal in the NFL, and teams have found that out the hard way. No one is clamoring for the team to take on an opponent riding a six-game winning streak, but on the other hand, they could have gone to Seattle as well. It's the playoffs, so you have to survive and advance against any team you're matched up against.
Oct 9, 2016; Green Bay, WI, USA; New York Giants quarterback Eli Manning (10) throws a pass in the second quarter during the game against the Green Bay Packers at Lambeau Field. Mandatory Credit: Benny Sieu-USA TODAY Sports
Who will move on, who will go home?
Lombardi Ave: Green Bay can be a scary team on offense. Is there a player of major concern for the Giants from the Packers' defensive unit?
GMEN HQ: For me, the mobility of Aaron Rodgers would be concerning. The G-Men can go five deep at cornerback if you add Eli Apple and Leon Hall to the other guys I mentioned. I don't imagine that Janoris Jenkins is quaking in his boots at having to cover Jordy Nelson. No disrespect, but that's a fair fight. The Giants will have to conjure up a pass rush without Jason Pierre-Paul and against a very good offensive line. I would not be surprised if the mentality was to keep Rodgers in the pocket by playing contain on the edges, and let the secondary do its job. But McCarthy and Rodgers know how to get things done on that side of the football, so the team that makes plays will win. Getting off the field on third down will be the key for the Giants' defense.
Lombardi Ave: New York's defense has been lights out. A team has yet to break the 30-point mark against them on the season. Does that stay true this week at Lambeau Field against Aaron Rodgers?
GMEN HQ:  I believe it does, and here's why. People have doubted this defense all season, but they have been very steady. For example, they held Washington without a point in the first half, the first time that has happened this season. Now, folks will say that the Packers are better offensively than the 'Skins. Overall, that may be true, but you're really splitting hairs. This game is the best one on the docket this weekend, and I think it will live up to expectations.
Lombardi Ave: Finally, give us your prediction for the NFC Wild Card round showdown.
GMEN HQ: I have the Giants disappointing the Lambeau faithful again, this time with a 23-21 win on the frozen tundra.
It should be an exciting game in the bitter cold at Lambeau Field on Sunday. Huge thanks once again to Curt Macysyn, who you can follow on Twitter @CurtMac23 and GMEN HQ @GMENHQ.
---
---