National Football League
National Football League
Giants-Packers Preview
Updated
Mar. 4, 2020 1:34 p.m. ET

EAST RUTHERFORD, N.J. -- The New York Giants will head to Lambeau Field to face the Green Bay Packers in a Sunday night game that will reunite teacher and student on the same field.
The teacher would be Packers head coach Mike McCarthy and the student, Ben McAdoo, McCarthy's former assistant who left the team after the 2013 season to become the Giants' offensive coordinator.
This time, however, McAdoo is returning to the place where he spent the longest part of his NFL coaching career as the head coach of a Giants team looking to snap a two-game losing streak.
If he's feeling nostalgic about his return, McAdoo isn't letting on.
"No, it will be a great challenge for us on Sunday night and we look forward to it," he said.
Although the Packers, like every other team in the NFL, turn over their personnel every season, there are many things that when McAdoo looks at the tape, he finds haven't changed, starting with quarterback Aaron Rodgers.
McAdoo spent the final two years of his career at Green Bay as Rodgers' position coach, and got to know the five-time Pro Bowl quarterback as well as anyone.
"Aaron is a little older and wiser. Fundamentally he's always been one of the best in the league; it's always fun to see guys you used to coach and how they develop.
Might he be able to gain a competitive advantage from that relationship?
"I think some of the foundations, a lot of the fundamentals, a lot of those are the same," McAdoo said.
"I think some of the core principles, schematically the reads might be the same in the pass game the fundamentals in the run game might be very similar, but things have all been changed when you move on.
"Aaron - as well as Mike (McCarthy) and the rest of the staff - does a good job of looking to self-scout and evaluate their own team," he added.
Still, McAdoo had that sparkle in his eye when he was asked of his intimate knowledge of those schemes and fundamentals makes it easier to anticipate what might be coming and adjust.
"When you look at when the ball is snapped, you have a pretty good idea of what you're looking at. Offensively they have some subtle differences, and obviously the personnel has changed."
Despite insisting that he's not feeling nostalgic about returning to Green Bay, it was hard not to notice how McAdoo's voice perked up when he was asked questions about the team.
So after several more questions went by about various other topics, someone again decided to ask McAdoo if he was starting to have any sentimental feelings setting in about returning to Green Bay.
"How can I ask this team to be disciplined and poised and be committed to it and not have it myself?" he said, not batting an eye.
Clearly, the student has learned the art of perfecting a poker face from the teacher.
---
---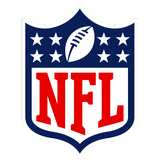 Get more from National Football League
Follow your favorites to get information about games, news and more
---