National Football League
National Football League
Giants never counted themselves out
Published
Jan. 17, 2012 12:00 a.m. ET

Even during those dog days of December, when the New York Giants' playoff hopes appeared dead and buried, Hakeem Nicks and the team's receiving corps were alive and well every Saturday while practicing their version of the Hail Mary. It's football's play at winning the lottery. Hey, you never know.
Nicks said they work on positioning, with each of the pass-catchers assigned a different spot. Only their quarterbacks never toss up the ball — partly due to worries of injury, but also a leap of faith that when the moment arrives, if it does that season, the Giants would finally connect.
"We never actually throw it. We just practice to the landmarks that we go to," Nicks said. "It ain't over till it's over. We fight all the way to the end."
Finally, against top-seeded Green Bay in a divisional playoff on Sunday, "Flood Tip" was called six seconds before halftime. Nicks found his mark, and leaped. Quarterback Eli Manning's 37-yard desperation heave landed in Nicks' hands and facemask between Packers corner Charles Woodson and safety Charlie Peprah for a 20-10 lead.
The faith and sweat equity of December paid off. Less than 24 hours after a 37-20 win, he and the Giants were still in the clouds at the Timex Performance Center. Sunday, they'll face the San Francisco 49ers for the opportunity to play in Super Bowl XLVI.
"Sixty minutes away from the dream," Nicks said. "It's something I've looked forward to my whole life."
Almost 30 days ago, after a 23-10 home loss to the Washington Redskins in Week 15, New York's hopes of competing in a Super Bowl looked like a dream deferred. The team was 7-7 and in jeopardy of missing the playoffs. Yet from there, many in the locker room noted, they saw a change in the workout habits of the entire club.
According to players, prior to their all-New York grudge game against Rex Ryan's Jets on Christmas Eve, no coach or veteran made a grandiose speech to inspire and turn the season around. It just appeared that way during that week of practice. Everything from "Flood Tip" to blocking sled drills had a quicker tempo.
New York hasn't let up since, winning four straight.
"Everybody was just flying around," wide receiver Victor Cruz said. "That's when you know it's all hands on deck."
"The veteran leadership in this locker room realized that the time is now," defensive end Dave Tollefson said. "Because if it isn't, we're done."
Tollefson didn't specify which veterans, but he does have a locker beside outspoken defensive end Justin Tuck. The pair had two of the Giants' five sacks against Mark Sanchez in the 29-14 victory over the Jets. Overall, the pass rush boasts 19 sacks and numerous hurries over the last four games.
Safety Antrel Rolle credited younger Giants for those spirited practices — a lively scout team that runs the opponent's offense against the starters.
"The game is won throughout the week," Rolle said. "I tell those guys week in, week out, 'thank you for all that you contribute.'"
"I always expected greatness from this team," he added.
Offensively, the Giants have altered little to their pass-oriented attack, but the beneficiary of the scheme has changed some. Cruz made an electrifying 99-yard catch and run against the Jets, a moment Tollefson noted was a microcosm of their late-season surge, and it has worried defenses ever since. Cruz said he's faced some double-teams in the slot, so they've thrown outside to Nicks in the playoffs.
Nicks has 13 grabs for 280 yards and four scores in two postseason games, including the Hail Mary. Like "Flood Tip" his success is the byproduct of workouts and being there at the right moment. Just like the entire New York team.
"You ain't seen nothing yet," Nicks said.
 
---
---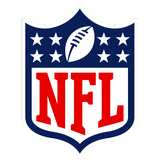 Get more from National Football League
Follow your favorites to get information about games, news and more
---