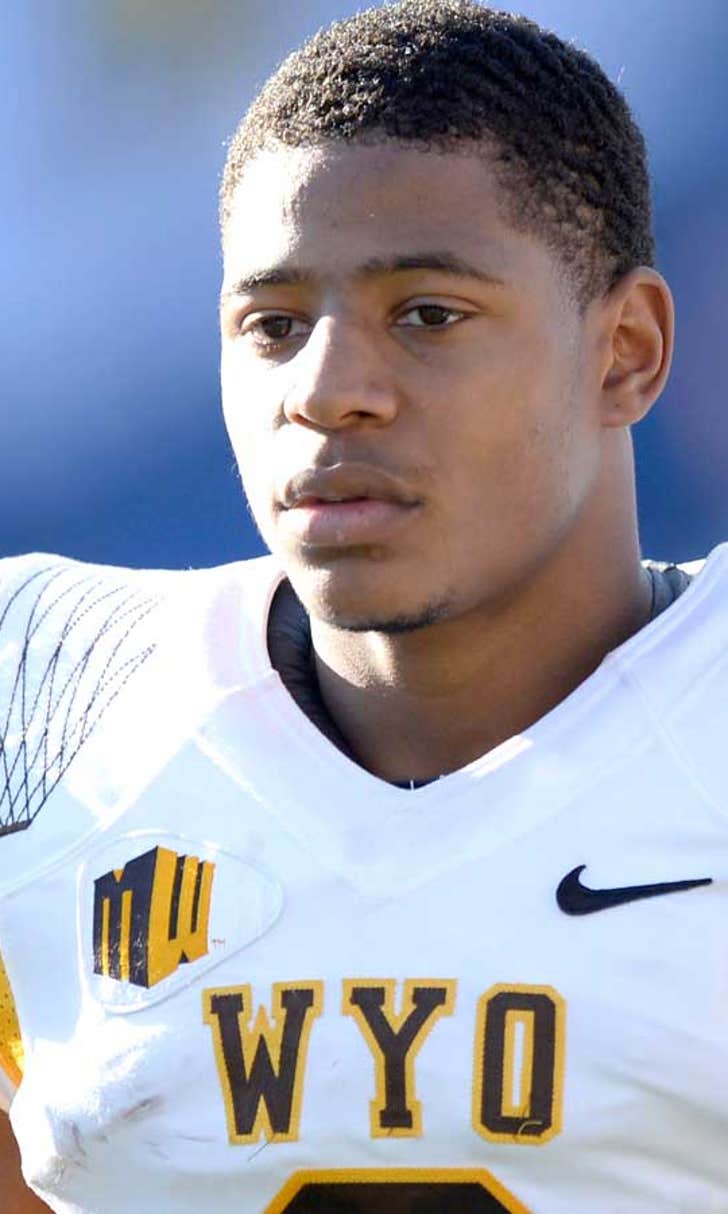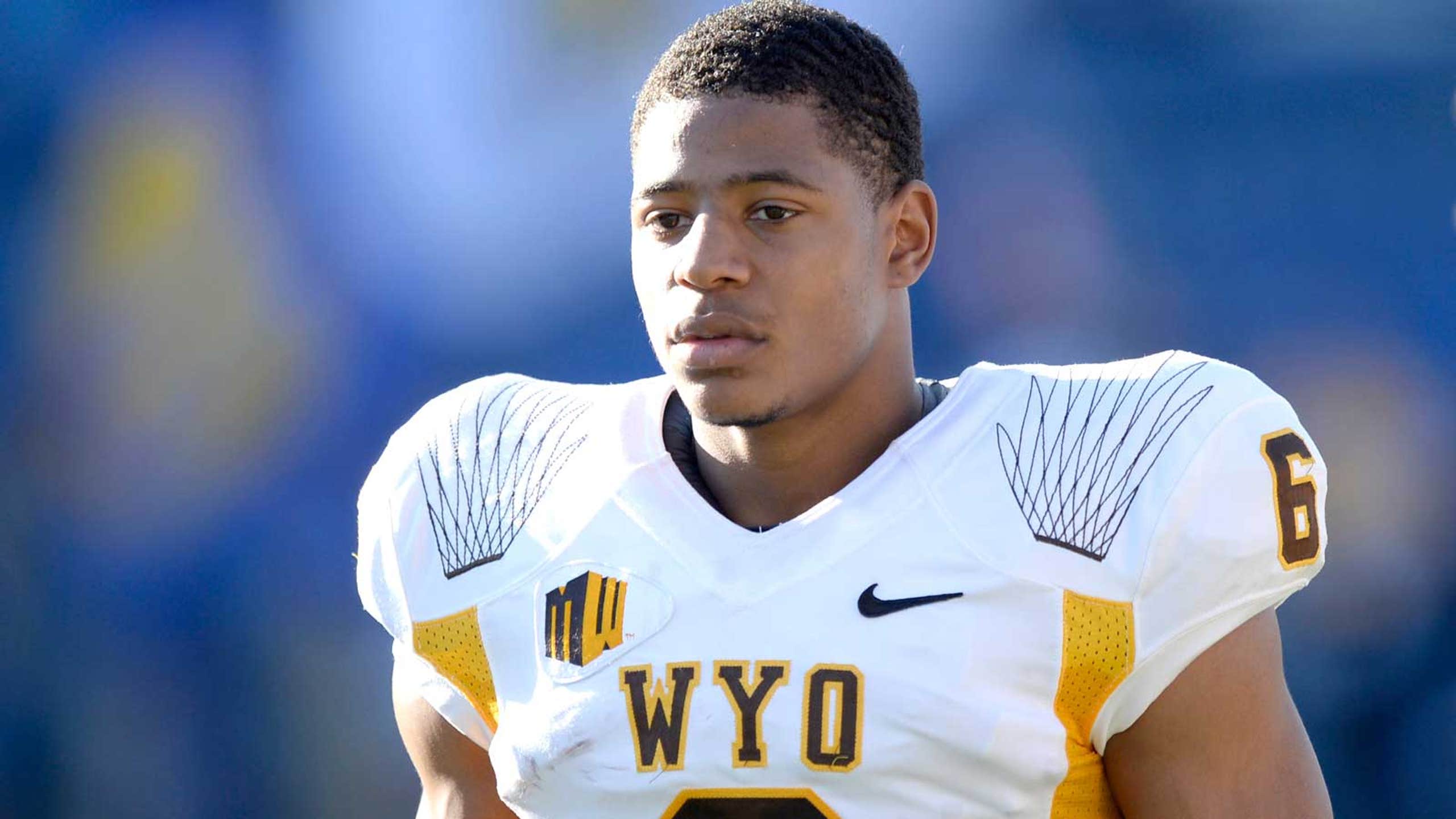 Former Wyoming WR Robert Herron's past drives him to succeed
BY Ross Jones • March 12, 2014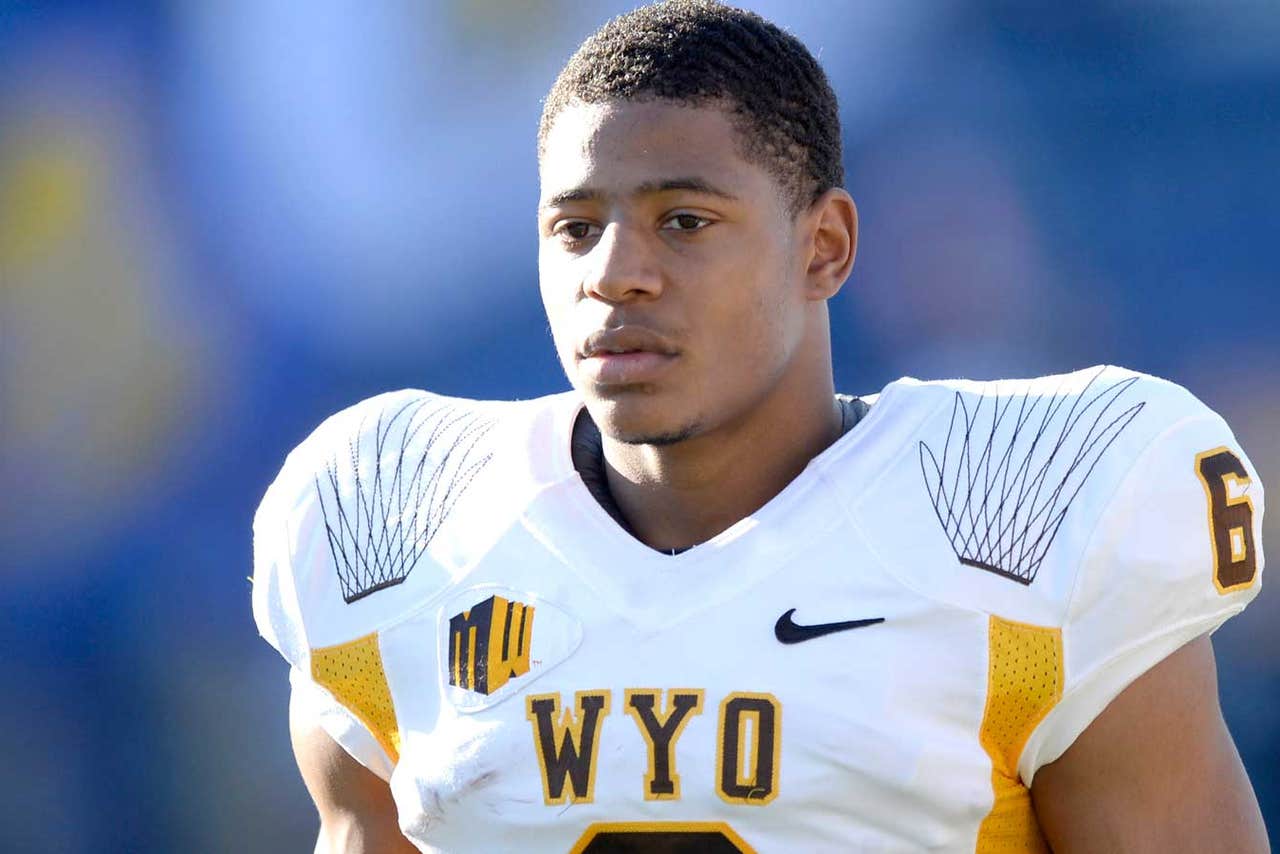 When Robert Herron decided to travel more than 1,000 miles away from Los Angeles to Laramie, Wyo. to play college football, the wide receiver's mind was constantly filled with doubts.
Signing two days before fall camp, Herron had to learn the system on fly. Adapting to the pace of a city with a population of 30,000 was another challenge. Each day that passed, thoughts of transferring to a junior college crept into his mind.
"It was real tough getting adjusted to the new lifestyle," Herron told FOXSports.com in a telephone interview. "It was a whole new life out there in Wyoming. It was cold as heck. The city felt very isolated. I was real homesick coming from LA."
As Herron prepares for his March 13 pro day, he often reflects on how far he has come and how close he is to achieving his lifelong dream. As a child, Herron was raised by his father's first cousin, who he refers to as Aunt Kathy. Because his father was imprisoned and his mother wasn't a consistent presence, Herron was fortunate to have Kathy Hales in his life. Herron also learned a valuable lesson at a young age: Nothing is given.
With hope that one day he'd be able to play football professionally, Herron spent early mornings and late nights in high school with position coach Jeff Johnson. It was on that field where he molded himself into being one of the most polished prospects for the 2014 NFL Draft.
"He came to one of my high school games at Dorsey and he saw that I had the potential," Herron said. "He started working with me and taught me how to separate myself from the competition. I tried to perfect my footwork. He helped me a lot and made me become a good receiver."
Herron, who is 5-foot-9, 193 pounds, uses his speed and quickness to be an efficient receiver. While lengthy cornerbacks pressed Herron in coverage during Senior Bowl week, he made them pay with quick-twitch double moves.
"The plays that we ran at Wyoming were a lot different than the plays we ran at the Senior Bowl," Herron said. "I knew I had some NFL route-running skills, but I showed some separation off the jam, too. I think I proved a lot that week."
His play may have caught the eyes of several scouts and team personnel, but he didn't surprise his former strength and conditioning coach Firdose Khan. 
"When I first met him I knew he had amazing potential," said Khan, who spent four years with Herron at Wyoming. "He has speed and all the athleticism you could want. He needed a positive influence and someone who would go to work with him. He's a worker.
"From there we built a bond. I could see it in his eyes. There's a lot of people who talk, but I could tell he really wanted to be great."
Herron would spend Friday nights with quarterback Brett Smith, who is also eligible for May's draft, and Khan in the half-acre gym, looking to get better. The more time he spent working on his craft, the more familiar he became with the unacquainted sights of the small town. Herron knew he was at the right place at the right time and he chose to capitalize on the opportunity.
"He's going to be very productive because he has the mental part down," Khan said. "Showing up on time, being at meetings, football is all he has. He'd be damned if he'd let someone or something take that from him. His work ethic is unmatched."
Herron has been spending the time after the Combine leading up to his pro day in San Diego, working on his 40-yard-dash technique. Despite running in the 4.4-range in Indianapolis, Herron believes he can continue to improve on that with some proper fundamentals. While he looks back at his time in Laramie, he wouldn't have it any other way. The adversity humbled him, which has fueled him to be where he is today.
"I just stayed and hoped for the best," Herron said. "I wanted to leave, but I'm glad it didn't because it paid off in the end."
---
---