National Football League
National Football League
For moment, Favre just in a cameo
Published
Aug. 22, 2010 1:00 a.m. ET

The old man didn't spend a whole lot of time on the field at Candlestick Park on Sunday. It was four plays and a baseball cap for Brett Favre, thanks in part to a blitz up the middle by the San Francisco 49ers.
Of course, this was an exhibition game, completely meaningless despite the presence of NBC's cameras. Say what you want about Favre, he has succinctly pointed out the folly of the NFL's annual ritual of training camp and preseason games. Favre doesn't need any of it. He jogged onto the field to a chorus of boos from 49ers fans, put in his work, then retreated to the sidelines, the better to prepare for his 20th NFL season.
He's now 40 years old and became a grandfather in April. But he looked as familiar on the field as an old friend. As Papa might say, everything about him was old except his eyes, and they were the same color as the field and were cheerful and undefeated.
Certainly, the Vikings are happy to see him.
Last year, Favre completed 363 of 531 passes for 4,202 yards, the sixth time in his career he has surpassed 4,000 yards. He threw 33 touchdowns against seven interceptions, the best ratio of his career. More important, he led Minnesota to a 12-4 record, the NFC North Division title and a berth in the NFC Championship Game in New Orleans. There, he aggravated an old injury to his left ankle and threw a brutal interception late as the Vikings came up short in overtime, 31-28.
In May, Favre underwent surgery on his ankle. Reportedly, he had told some Minnesota teammates he wasn't recovering as fast as he hoped and wouldn't be back. The next day, reports surfaced he was leaning toward playing. Back and forth it went, just like it did last year and the year before and seemingly every year since 2002.
Then, a week ago, three Vikings teammates — Steve Hutchinson, Jared Allen and Ryan Longwell — flew to Mississippi to beg Favre to come back.
Favre arrived in Eden Prairie, Minn., on Tuesday, 19 days after the opening of training camp for the rest of the Minnesota Vikings. The yearly angst over whether Favre will play has become old news to NFL fans. Cynics may have even circled Aug. 17 as the most likely day for Favre to report — with a nationally-televised game just five days later.
Favre held his first news conference on Wednesday, telling reporters: "I owe it to this organization to give it one more try." He indicated that, win or lose, this would be it for him, to the collective eye roll of NFL Nation.
He fit in a couple of team meetings later in the week to let his teammates and coaches know he's committed to the cause and, surprise, decided on Friday to make the trip out west to play. The original plan called for Favre to play two series or 10 plays.
That was before Patrick Willis came flying up the middle to level Favre on his third play from scrimmage. Perhaps Willis never got the script. At any rate, the next play was a nice, safe draw. When the Vikings got the ball back late in the first quarter, Tarvaris Jackson was at quarterback.
Favre completed his one pass attempt for 13 yards — a swing pass to running back Adrian Peterson on his first play.
The numbers, of course, weren't what Sunday was about. They aren't what this week was about nor are they what Favre's annual will-he-or-won't-he dance is all about.
Favre may be the most prolific quarterback in NFL history by the numbers, but those numbers aren't going to be enhanced by taking a few extra snaps in Mankato, Minn.
Yes, this year he can become the first quarterback to surpass 70,000 yards. Yes, he can become the first to surpass 10,000 pass attempts. Yes, he can become the first to surpass 500 touchdown passes. Yes, he can extend his consecutive games played streak past 300, a ridiculous number for a quarterback.
But none of that will matter. All that matters is that Favre finds a way to stay upright again through 16 regular-season games and, hopefully for the Vikings, three or four more in the playoffs. All that matters is that with either Jackson or Sage Rosenfels under center, Minnesota seems an unlikely team to make the Super Bowl.
Four plays for an old man in an older stadium on a Sunday night in August won't make a difference in that quest. Ten plays wouldn't have made any more of a difference. Nor would the extra three weeks at training camp.
Because anybody can be a fisherman in August. The big fish, if it is to be caught, will be caught next winter.
---
---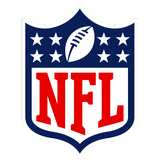 Get more from National Football League
Follow your favorites to get information about games, news and more
---