National Football League
National Football League
Football takes step toward Olympics, could be medal sport in 2024
Published
Dec. 10, 2013 12:00 a.m. ET

The chances of American football someday becoming an Olympic sport have received a boost.
As first reported by FOX Sports 1, the International Federation of American Football was given provisional recognition Tuesday by the International Olympic Committee.
A vote on American football becoming a full-fledged Olympic sport could take place as early as 2017, according to the USA Football youth development program. If approved, football would join the Summer Olympic sports lineup for the 2024 games at a site not yet determined.
IOC acknowledgment is significant in helping the growth of American football globally. IFAF already has 64 member countries from six continents playing three types of men's and women's football – tackle, flag and beach.
IOC recognition opens the door for IFAF funding from national sports ministries that already help financially subsidize athletes in Olympic sports. Competitions can now be held at international events like the Commonwealth and Pan-American games. Plus, other countries that currently aren't IFAF members also may now consider fielding teams.
The more money invested, the greater the likelihood of football's international popularity growing beyond the NFL's efforts of annually playing regular-season games in London. An improved level of international competition also would have a positive trickle-down effect on college and NFL teams scouting for talent. USA Football executive director Scott Hallenbeck told FOX Sports 1 that there were approximately 300,000 American football players internationally in 2012, with the majority coming from Canada.
IFAF is hoping to ultimately follow in the footsteps of rugby, which has steadily grown in worldwide popularity and parlayed IOC recognition into becoming an Olympic event for the first time since 1924. A seven-on-seven form of men's and women's rugby will debut at the 2016 Summer Games in Rio de Janeiro.
IFAF leaders, though, are well aware that it will take time for American football to garner enough global popularity to gain recognition as a full-fledged Olympic sport.
Because of logistics and a cap on the number of overall athletes invited to participate, the most likely style of American football that would potentially gain acceptance is of the seven-on-seven variety already played by some U.S. high schools and youth programs. Having both men's and women's competitions also would likely be required for selection as an Olympic sport.
"The federation has long demonstrated strong youth appeal and is making great progress in developing their sport around the world," IOC sports director Christophe Dubi said in a statement. "We trust that this provisional recognition will generate momentum in the further universal development of their disciplines."
American football was last played in the Olympics in 1932, as a demonstration sport with college all-stars.
---
---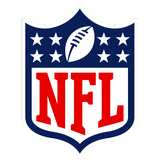 Get more from National Football League
Follow your favorites to get information about games, news and more
---