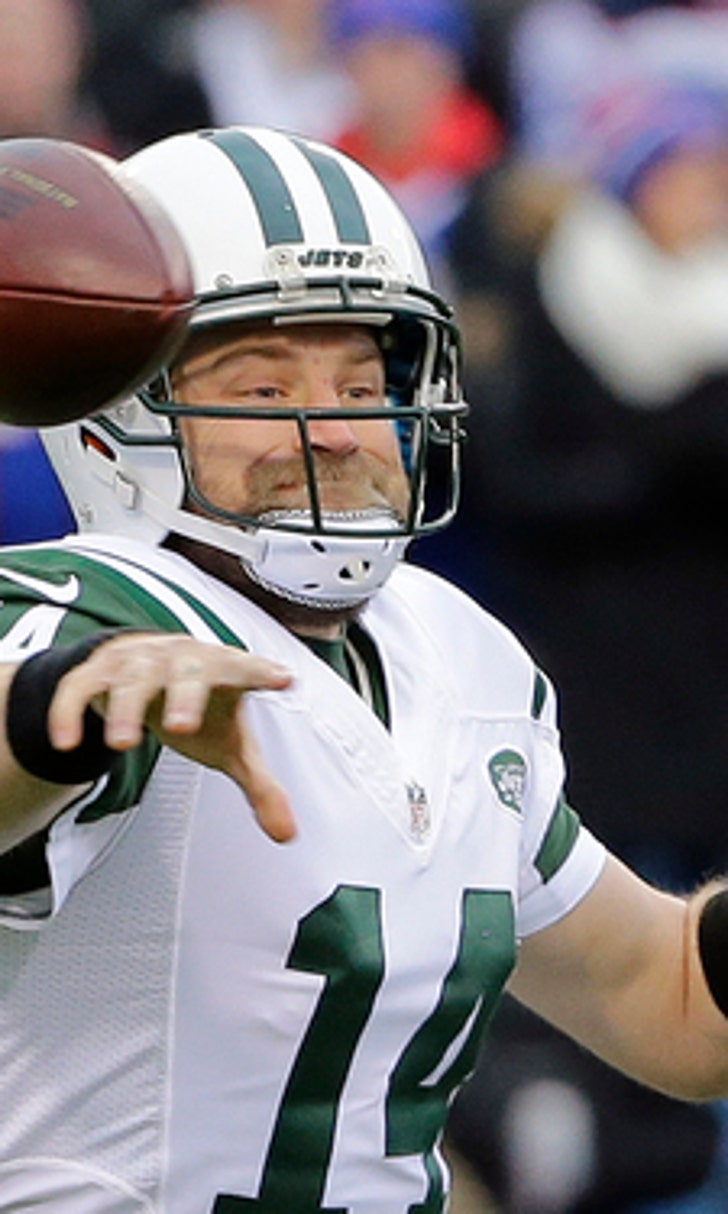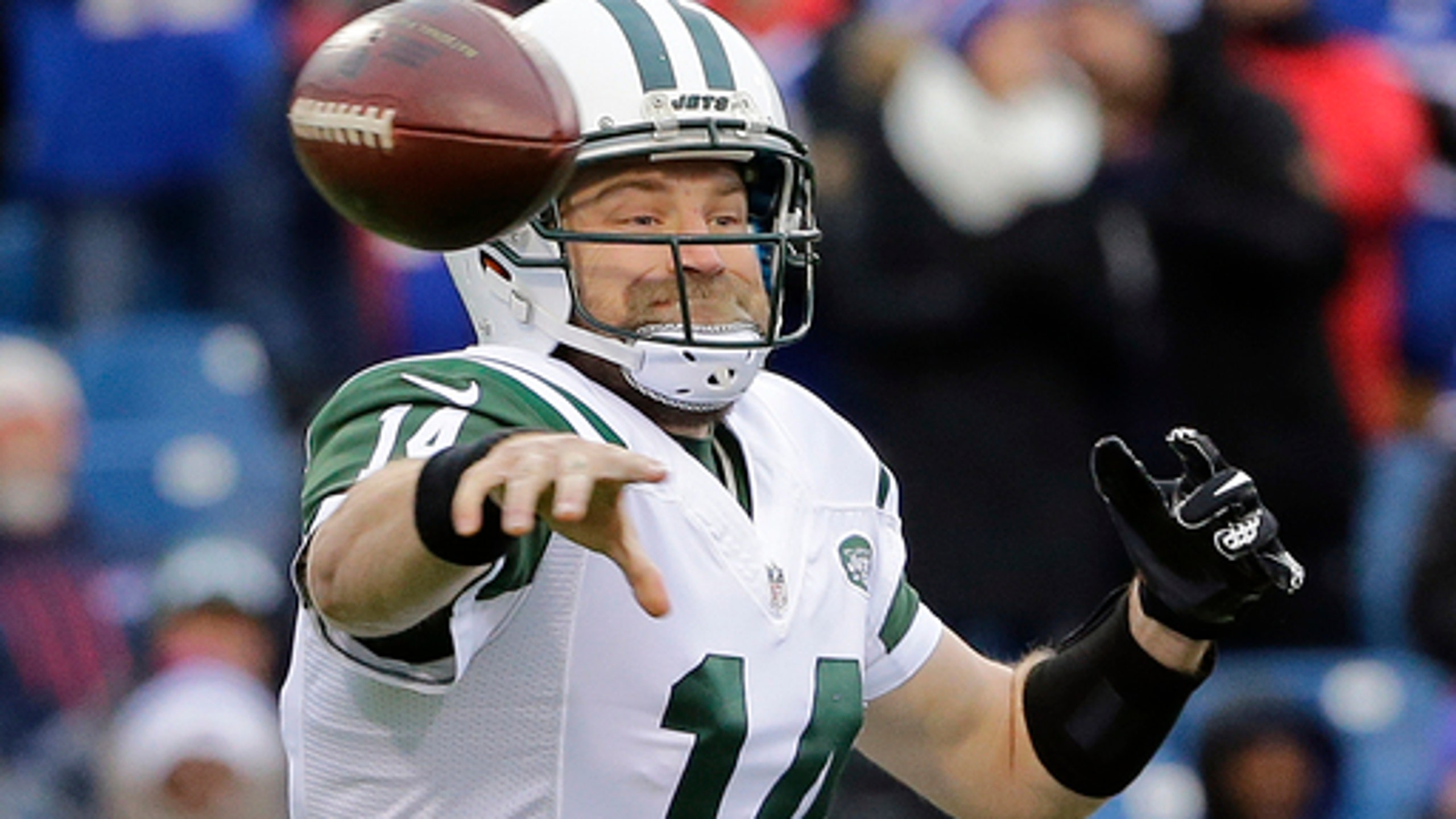 Fitzpatrick, Jets' offense head into season with optimism
BY foxsports • September 7, 2016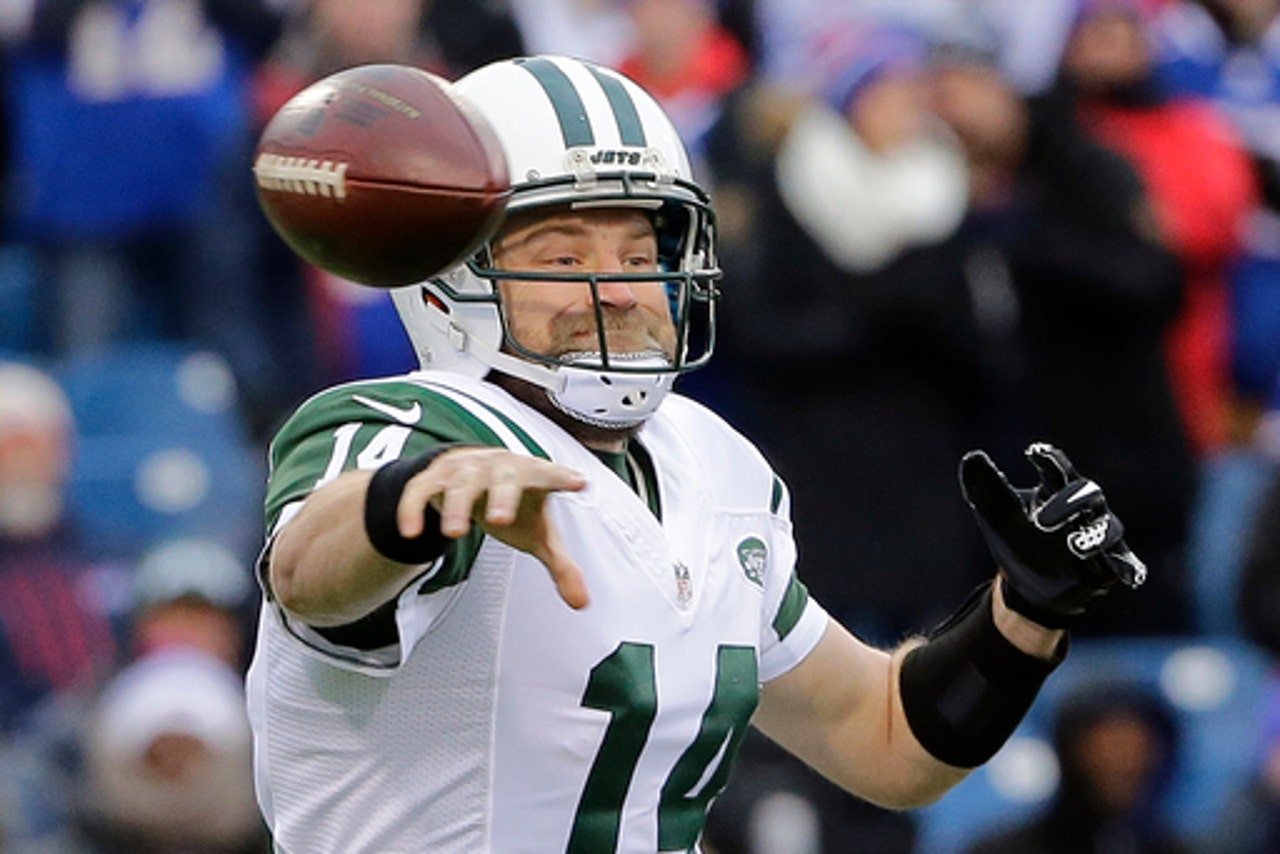 FLORHAM PARK, N.J. (AP) Ryan Fitzpatrick looked out at the practice field and couldn't help but get excited.
After a terrific season a year ago, the New York Jets' offense is expecting even bigger things. And, with Matt Forte now teamed with Brandon Marshall and Eric Decker, it's enough to make a quarterback downright giddy.
''I feel pretty good about it,'' Fitzpatrick said Wednesday. ''It was fun out in practice today, just to have everybody out there running around, with all the different options and guys. Just continue to work on that communication, but that's what we're looking forward to.''
The Jets, who open at home against Cincinnati on Sunday, finished 10th in overall offense last season, when Fitzpatrick set a franchise record with 31 touchdown passes. Meanwhile, Marshall set franchise bests with 109 receptions, 1,502 yards receiving and 14 TD catches. New York also set team marks with 5,925 net yards and 4,057 yards passing.
They were all surprisingly gaudy numbers for an offense that was one of the most improved in the league. Under Chan Gailey, the Jets leaped 12 spots in total offense. New York also finished third in red-zone efficiency (66 percent) after being last in the NFL at 36.2 percent in 2014.
''I think that we have more confidence going into the year this year than maybe we did last year,'' Fitzpatrick said. ''I think maybe we expect more out of ourselves, but that being said, we've got to go out there and do it, and it's hard to look ahead or look at the entire season and put some goals on it.
''I think it really just starts with Sunday and setting the tone, and really trying to figure out what kind of football team we're going to be this year.''
A lot will depend on how Fitzpatrick, who was re-signed to a one-year, $12 million deal just before training camp started, performs this season.
Some fans and media still look at him as the ultimate journeyman, a quarterback who has been with six teams in his 12-year career. Others think perhaps he has finally found a home with the Jets, operating Gailey's offense efficiently - just as he did during their days together in Buffalo from 2010-12.
It certainly helps that Fitzpatrick has two star receivers in Marshall and Decker, who have a full year of experience playing together.
''I think, at least on offense, we're more familiar with each other,'' Fitzpatrick said. ''I think that we have a better idea of everybody's strong points and weak points. And I just think everybody's going to have a better understanding of the system and what we're trying to get done.''
Adding a playmaking running back such as Forte, who's just two years removed from setting an NFL record with 102 catches, is another reason for optimism.
''The things that I saw from afar, I'm now seeing them and I can't wait to get into the live action,'' Fitzpatrick said of Forte. ''I just think the overall awareness and the experience that he has playing the game of football, he kind of fits right into that huddle.''
The Jets also have three speedy rookie wide receivers in the mix with seventh-rounder Charone Peake and undrafted Robby Anderson and Jalin Marshall. The trick for Fitzpatrick will be trying to spread the ball around.
''The problem isn't when we're in the huddle, it's when we're breaking the huddle,'' Fitzpatrick joked. ''They think they've all learned from when Brandon, when we break the huddle says, `Hey, I'll be open.' They've all, like, taken that cue.''
Marshall re-established himself last season as one of the best receivers in the league, routinely coming up with big catches. He insists statistics are of no concern to him these days.
Neither he nor Fitzpatrick has ever played in the postseason. They both want that to change. After coming within a victory of getting to the playoffs in 2015, Marshall heads into this season with what he said is ''a lot of anxiety.''
''I just want to win,'' Marshall said. ''I don't care about the big play. I don't care about making `SportsCenter.' I don't care about contracts and all of that. At this point in my career, I just want to win. I'm not happy. I'm not happy until I win. I'm not excited about, `Oh, come Sunday, the flyover.' Well, Sunday will be special because it's 9/11, obviously, but when the clock hits zero, where do we stand?
''And that's what I care about for the rest of my career.''
NOTES: Marshall was limited at practice with sore hips, but isn't concerned about his availability for the opener. ... LB Jordan Jenkins (calf), QB Bryce Petty (right shoulder) and CB Darryl Roberts (foot) did not practice. LB David Harris (shoulder), DE Leonard Williams (hip) and LB Bruce Carter (shoulder) were limited.
---
AP NFL website: www.pro32.ap.org and www.twitter.com/AP-NFL
---
---