National Football League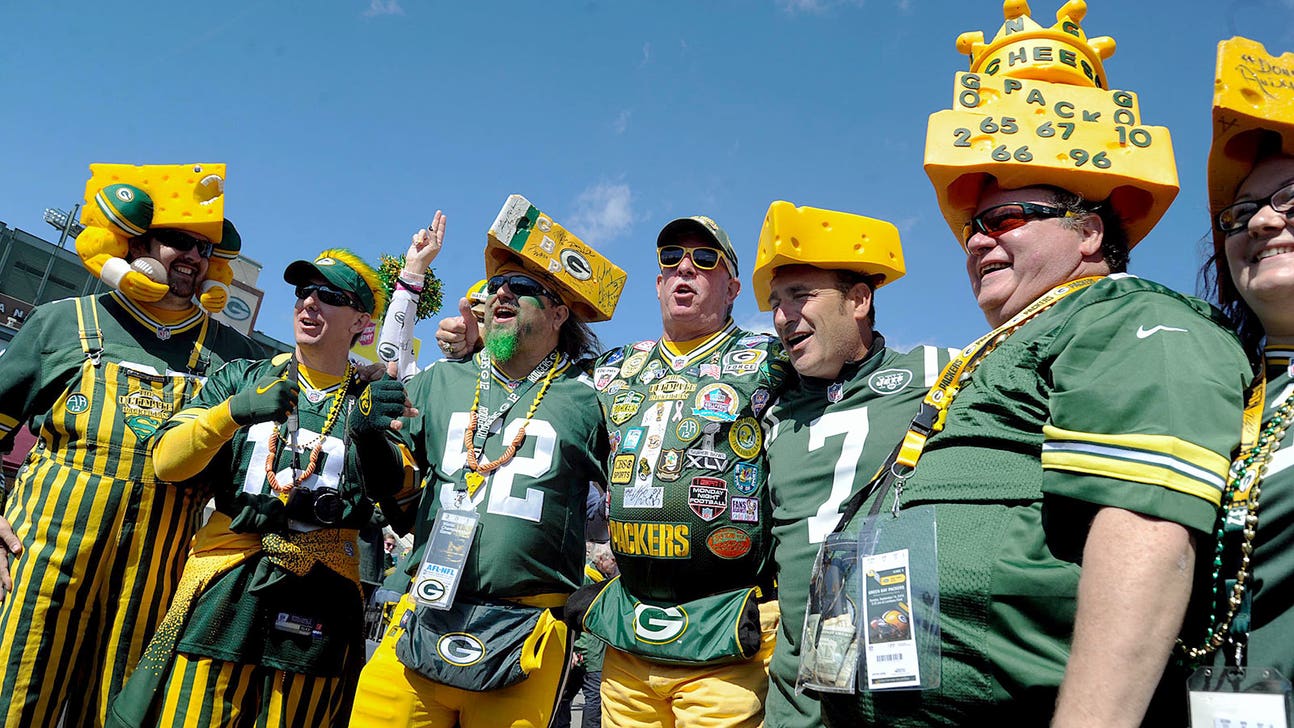 National Football League
Fired up fans: Packers are a true Green Bay family
Published
Oct. 23, 2014 3:56 p.m. ET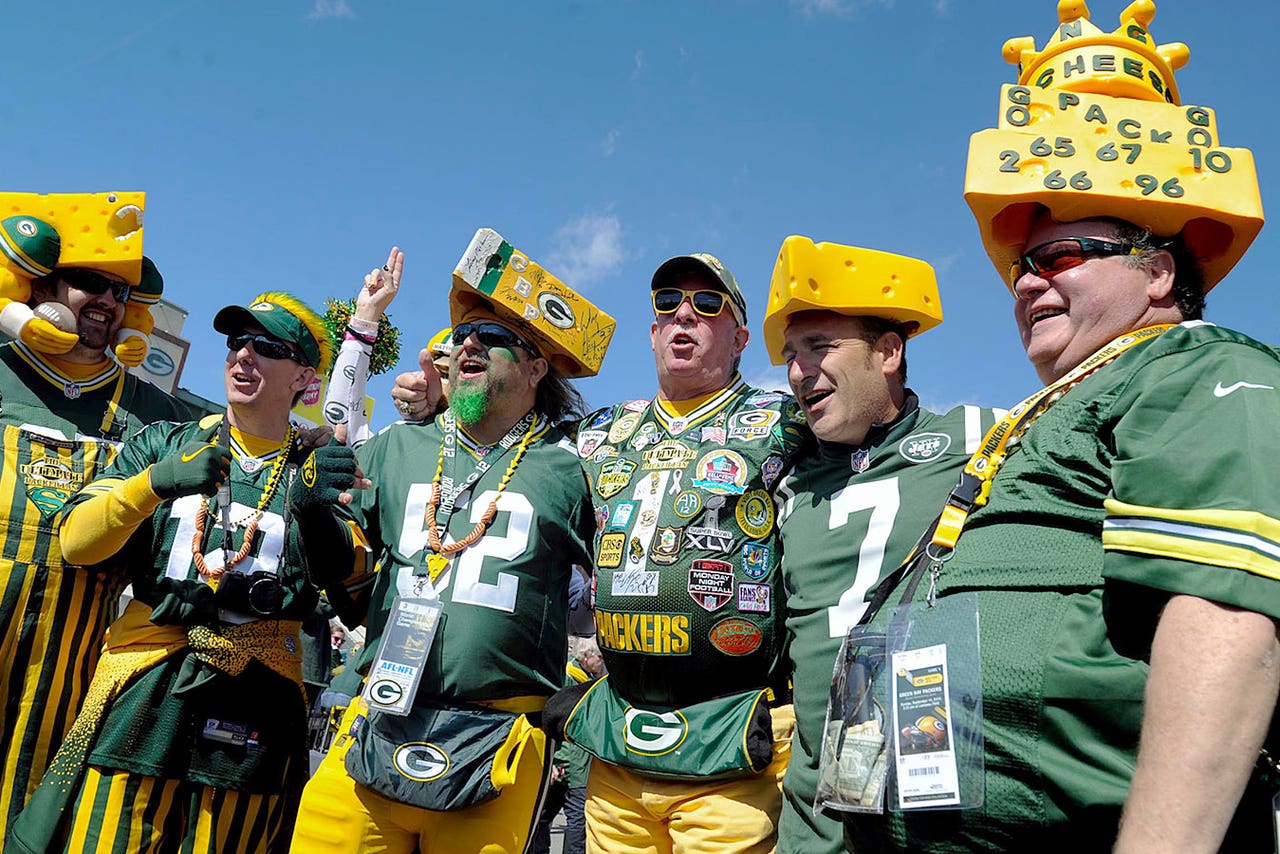 All it took was one fateful day back in 1919, when a couple of guys named Curly Lambeau and George Whitney Calhoun unknowingly gave birth to a cultural phenomenon that is uniquely American.
Lambeau was just looking for some free uniforms when he named his new professional football team the "Packers," after the company who provided said clothing. Now, nearly 100 years and 13 championships later, the franchise has accomplished what no other has done.
The Packers are the only publicly owned company in pro sports, and the team has done this while playing in a city with barely more than 100,000 residents. But it's not just Green Bay which has embraced the Packers, but the entire state of Wisconsin. The team currently has almost 400K shareholders, none of whom are allowed to own more than 20,000 shares, which keeps anyone from seizing control of the franchise.
Is it any surprise that the Packers have become a statewide -- and a somewhat national -- obsession? Fom Lambeau, to Lombardi, to Nitschke, to White, to Favre and finally to Rodgers, the names and events have been legendary and have fueled a big part of NFL history. What else would lead fans to come out to games during those frigid Wisconsin winters?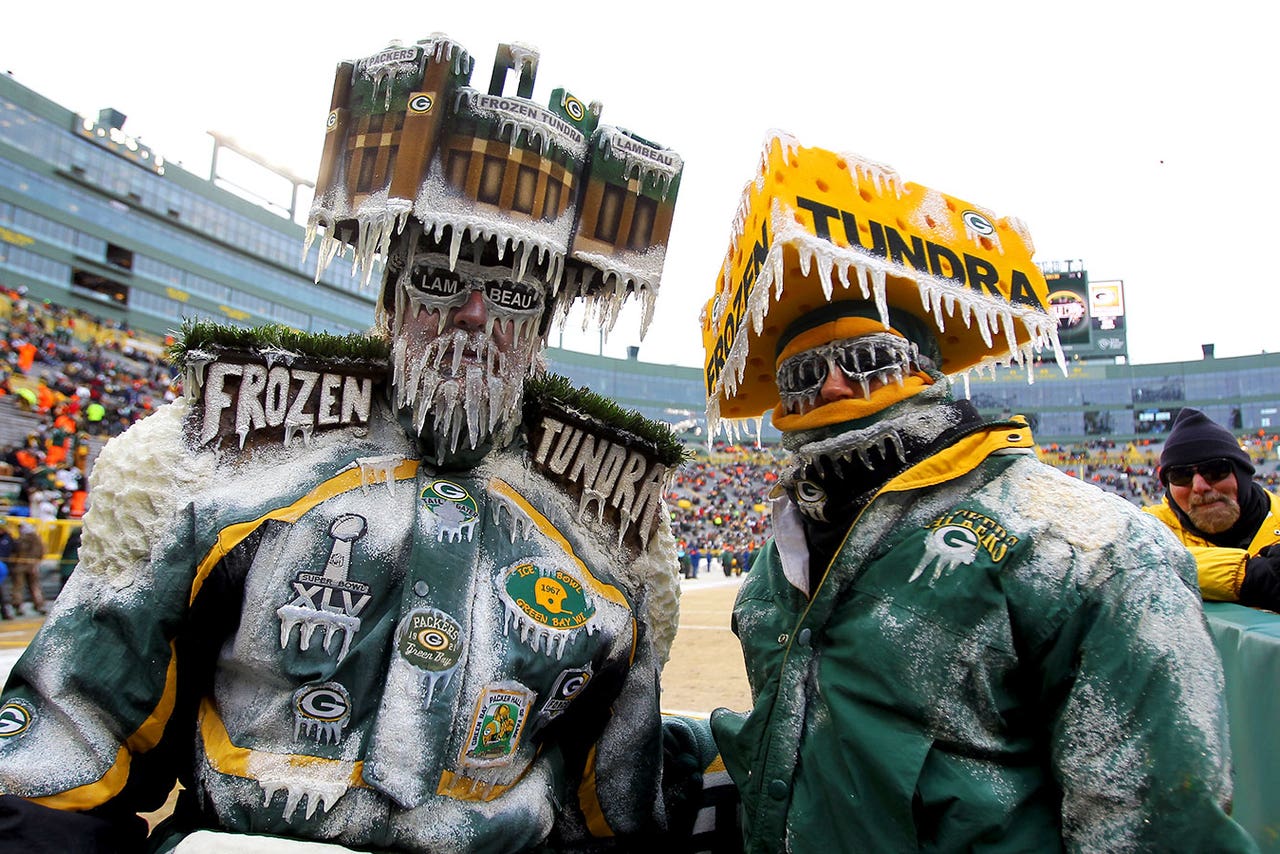 Speaking of games, the stadium is where it all goes down if you're a Packers fan. It's the epicenter, the Mecca of everything Green Bay. Sweet Lambeau Field, aka the Frozen Tundra: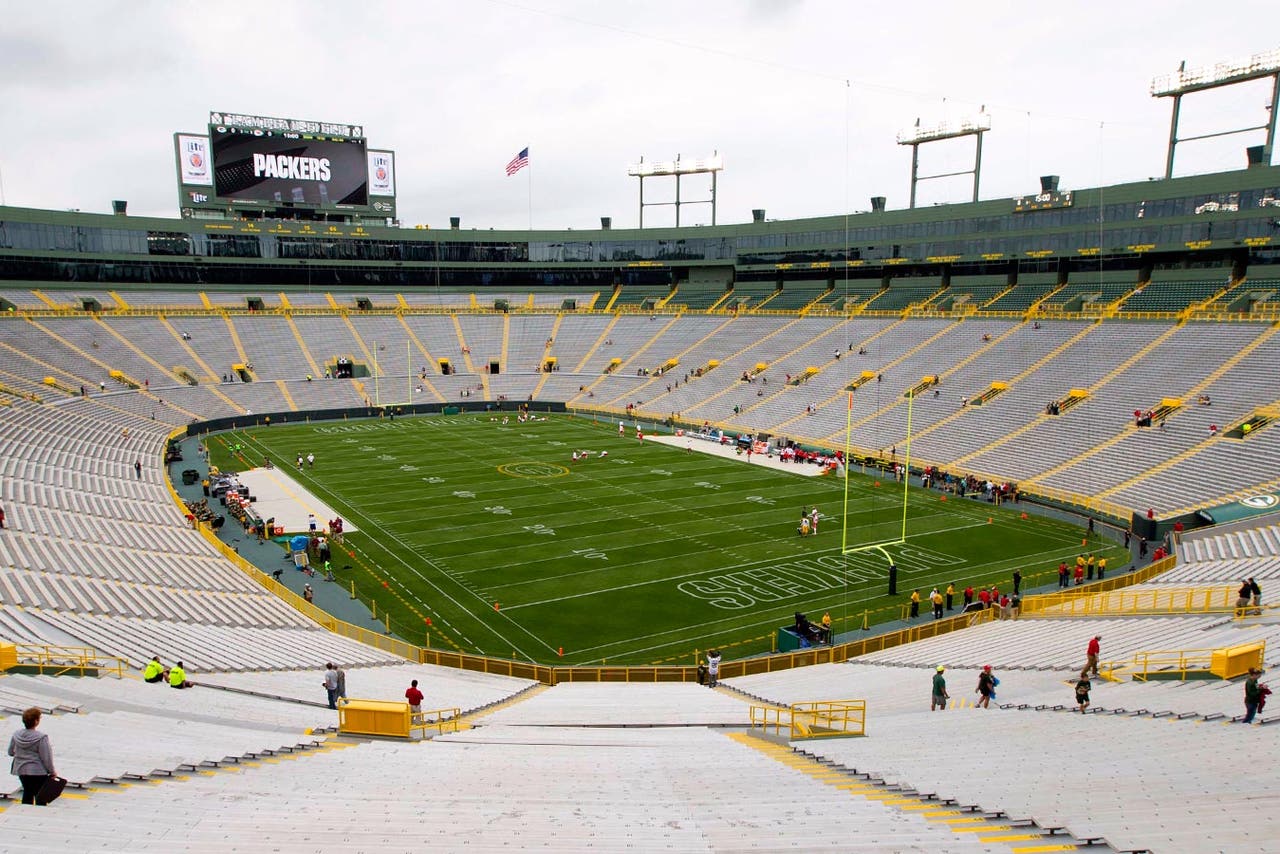 Aug 28, 2014; Green Bay, WI, USA; General view of Lambeau Field prior to the game between the Kansas City Chiefs and Green Bay Packers. Mandatory Credit: Jeff Hanisch-USA TODAY Sports
Opened in 1957, it's the place that every lover of the Green and Gold must visit at least once, no matter how far the trip takes. And once you arrive, the smell of delicious food and some frosty beverages await you: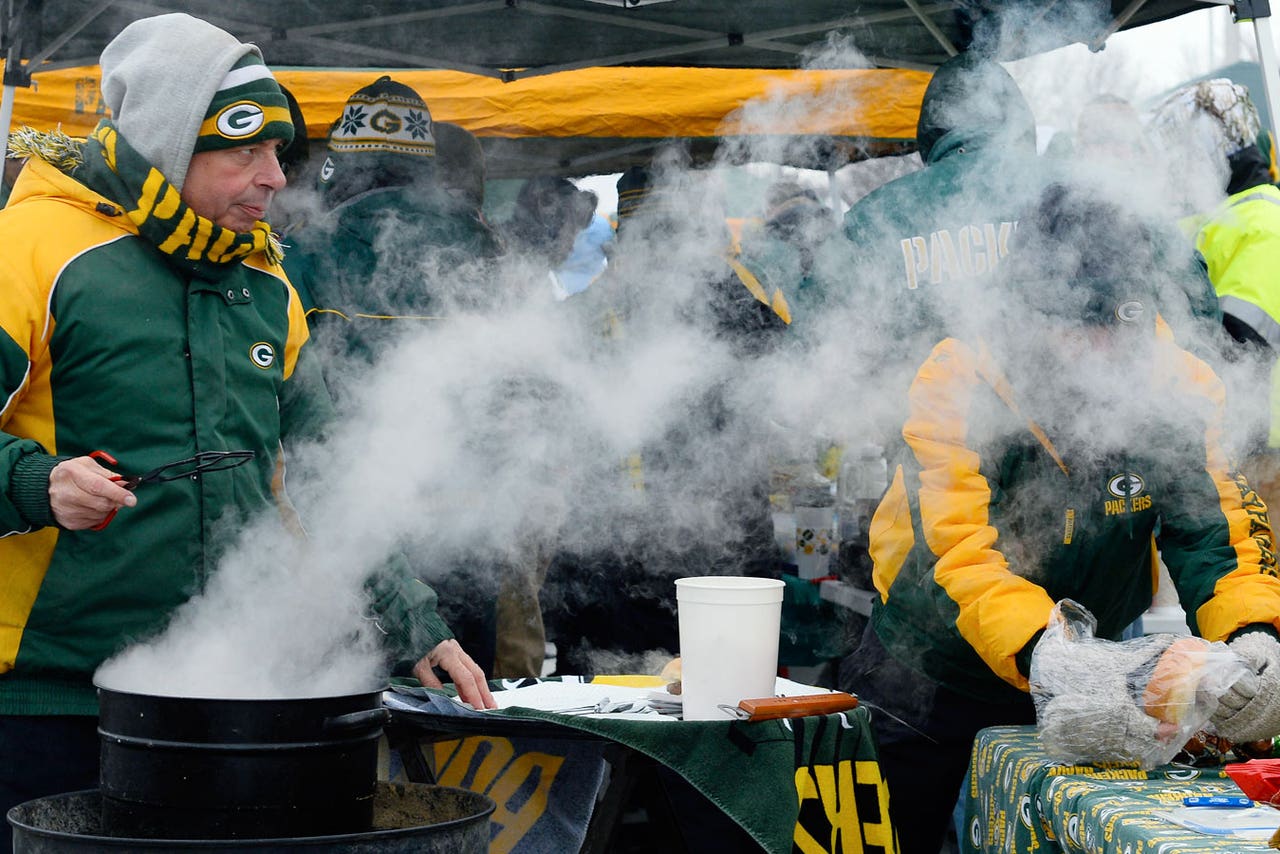 Jan 5, 2014; Green Bay, WI, USA; Green Bay Packer fans tailgate prior to the 2013 NFC wild card playoff football game between the Green Bay Packers and the San Francisco 49ers at Lambeau Field. Mandatory Credit: Mike DiNovo-USA TODAY Sports
Looking for something tasty to eat? Packers fan website packerseverywhere.com has multiple recipes for every kind of chili and bratwurst imaginable. Even vegetarian chili, if that's your thing, but that won't be as easy to find in the parking lot.
No, this is Wisconsin, and if you want to fit in here, grab a dog and a beer and slap your best cheesehead hat on: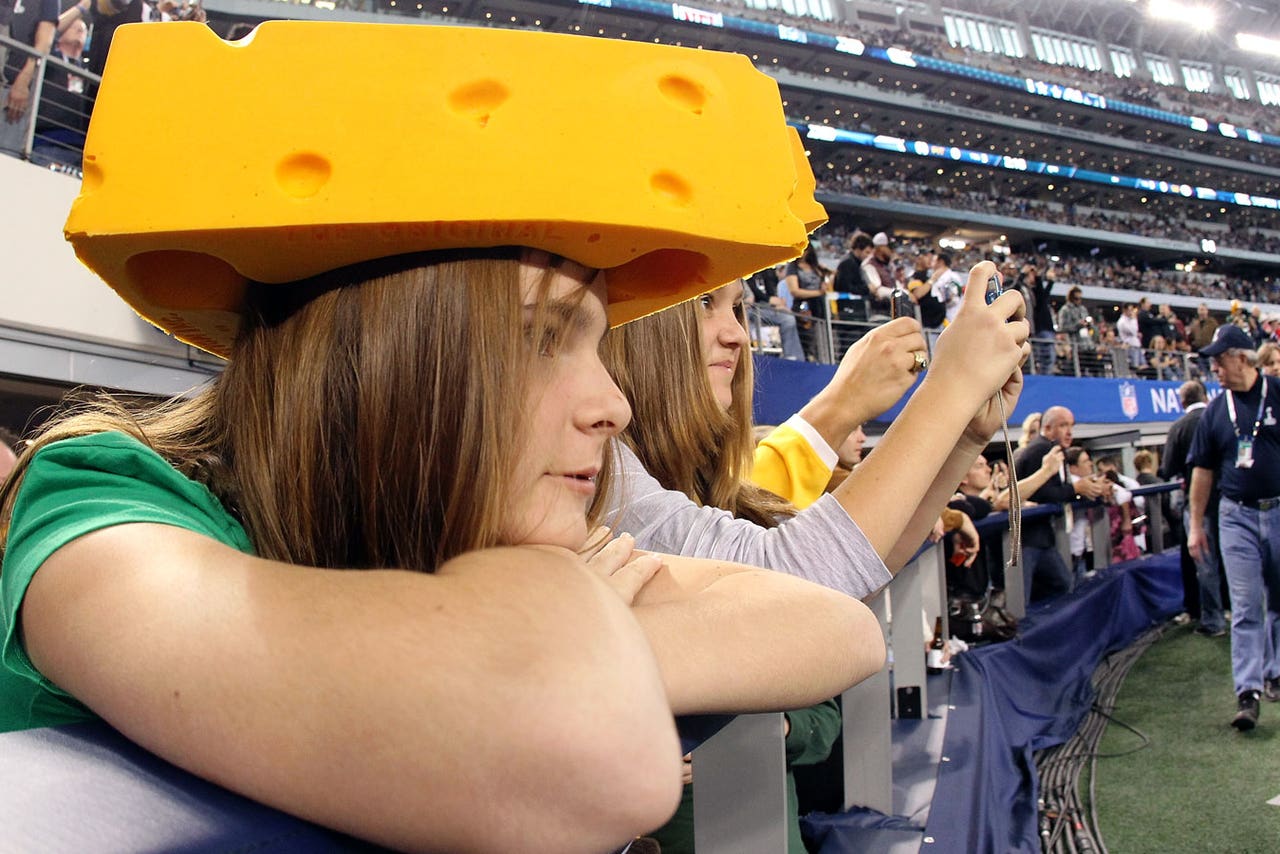 According the multiple sources, the first cheesehead hat was seen at a Milwaukee Brewers game back in 1987. It was a handmade item made by a fan, but now it has grown into a staple of Packers fandom. You can't go wrong with one of these one your head, plus it's more insulation against the cold.
As far as the cold, the Packers have played host to four of the 10 coldest games in NFL history. So, the wise money makes sure to add layers. Shirts, sweaters, sweatshirts, jackets, hats, the whole nine yards. And once you're in the stadium, screaming your head off with that full crowd, you'll warm up fast.
Packers fans form such a tight-knit community, that it can influence personal relationships. Don't believe it? Just check out this website, called greenbaypackerslovers.com. Yes, it's a dating site just for Cheeseheads, which claims to be the fastest growing relationship site on the web.
"... thought I'd give it a whirl since I'm such a dang cheesehead and love the Pack so much. Happy I did," said site user joseph in a testimonial.
They even have their own system of language? Check it out:
Based on all the evidence presented above, it should come as no surprise that Forbes magazine tapped Packers fans as the best in the NFL. Based on research done by Nielsen Scarborough says only 16 percent of adults living in Green Bay are NOT fans of the team.
---
---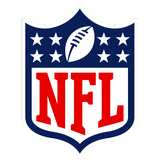 Get more from National Football League
Follow your favorites to get information about games, news and more
---