National Football League
National Football League
Favre won't comment on allegations
Published
Oct. 7, 2010 1:00 a.m. ET

Former New York Jets quarterback Brett Favre allegedly threw a Hail Mary pass to a comely young sideline reporter for the team -- sending her an embarrassing slew of steamy propositions and lewd photos, the New York Post reported Friday.
The voicemails and MySpace messages -- as well as three raunchy pictures of a man's genitals -- were posted Thursday in a two-minute video on the sports blog Deadspin.com.
The string of missives and voicemails was purportedly an attempt by the married grandfather to charm brunette beauty Jennifer Sterger, who is currently a co-host of "The Daily Line," a nightly sports roundup that airs on cable's Versus network.
The gray-haired grid great sidestepped questions Thursday at a press conference in Minnesota, where he now plays for the Vikings.
"I'm not getting into that. I've got my hands full with the Jets," a stone- faced Favre said about the Deadspin report.
Favre, who will turn 41 on Sunday, is getting set to return to New York to face the Jets on Monday night.
The gravelly voice caught on tape sounds remarkably like the quarterback propositioning Sterger, 26, a former Playboy pinup, in voice mails from 2008, when both were with the Jets.
In one, Favre allegedly drones, "Just got done with practice. Got meetings here for a couple more hours, then I'm going back to the hotel to just chill.
"So send me a text. So I'll be in the building for a couple of hours. But, uh, I know [unintelligible] came up and asked ya for your number or gave you my number. But I understand. Send me a text. I'd love to see you tonight. All right, talk to you later. Bye."
A MySpace message to Sterger, purported to be from Favre, was first posted by Deadspin last summer. It was sent to Sterger by someone with the tag "Screaming Lord Byron."
"I saw you in the tunnel at the game last week got your name from front-office person. I'm new to team with gray hair all the info I can give," the message read.
Sterger allegedly told Deadspin in August that she did not want her name attached to the tawdry tale and that Favre was not her type. "I don't roll that way. That way meaning old . . . or married," according to an email the blog reprinted.
Sterger's manager, Phil Reese, told The Post she had no comment Thursday, and denied she had provided the messages to the site.
Neither Favre's agent nor his assistant responded to the Post's requests for a comment about the allegations.
---
---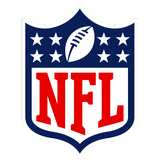 Get more from National Football League
Follow your favorites to get information about games, news and more
---