National Football League
National Football League
Favre heroics continue with win vs. Cards
Published
Nov. 7, 2010 1:00 a.m. ET

Even Brett Favre thought the Minnesota Vikings were done - for the game, and quite possibly the season.
Down 14 with less than five minutes to play against Arizona. Chants of ''Fire Childress!'' filling the Metrodome. A Super Bowl-or-bust season on the brink.
Suddenly, Favre conjured the kind of magic that simply hasn't been there all season, engineering another jaw-dropping fourth-quarter comeback that may have not only saved the Vikings' season, but coach Brad Childress' job as well.
Favre threw for a career-high 446 yards to rally the Vikings from 14 points down in the final four and half minutes and Ryan Longwell's 35-yard field goal in overtime lifted them to a 27-24 victory over the Cardinals on Sunday.
''There was a point in that game where I think everyone in the building thought this is not going well. We don't stand a chance,'' said Favre, who has 46 career fourth-quarter comeback wins. ''But we did.''
Favre threw a 25-yard touchdown to Visanthe Shiancoe with 27 seconds to play in regulation, then hooked up with Bernard Berrian on a 22-yard pass in overtime to move the Vikings into position for an improbable victory.
The 41-year-old quarterback completed 36 of 47 passes with two touchdowns and two interceptions in easily his best performance of the season. Percy Harvin had nine catches for a career-high 126 yards and Adrian Peterson racked up 144 total yards and two TDs for the Vikings (3-5), who were dogged by questions about Childress' job security all week long.
Asked if he felt he was playing for Childress' job, Favre said, ''I felt like I was playing for mine. I'm just being honest. ... Have I always got along with my coach, head coach, quarterbacks coach, offensive coordinator? No. Do I always agree with the plays that are called? No. Why should that factor into me wanting to be the best player I can be?''
LaRod Stephens-Howling returned a kick 96 yards for a touchdown and Michael Adams returned a fumble 30 yards for a score for the Cardinals (3-5), who appeared to have the win sealed after stopping the Vikings on fourth-and-goal from the 1-yard line with just over six minutes to play and a 24-10 lead.
But Favre directed scoring drives of 40 and 77 yards in regulation, quickly turning chants of ''Fire Childress!'' to ''Let's Go Vikings!''
''I think they came expecting to see an execution,'' Childress said. ''And it ended up a pretty good football game at the end.''
It was an exhilarating end to another tumultuous week for the Vikings. It started with Childress deciding to cut receiver Randy Moss, a move that not only stunned players but team management and ownership as well. His messy handling of the situation raised serious doubts about his job security, and he also nearly came to blows with Harvin in practice on Friday.
Childress said he spent 15 minutes with Harvin before the game to clear the air.
''We're playing an emotional game with emotional people,'' Childress said. ''It's part of what makes him good. Tempers can raise every now and then.''
Owner Zygi Wilf declined to comment on Childress' status, only contributing to the speculation.
''The big thing is getting a win right now,'' Wilf said before the game. ''The big thing is to win this game and to be crowned division champions and we're going to fight our (butts) off.''
They did just that.
Vikings receiver Greg Camarillo chased down Cardinals safety Kerry Rhodes on an interception return in the first quarter, jarring the ball loose just before Rhodes was about to score a touchdown. The ball squirted out of the back of the end zone for a touchback, a play of pure hustle that played a huge role in the outcome.
''I didn't see him at all,'' Rhodes said. ''I thought I was in.''
Harvin fumbled the opening kickoff to the second half and Adams returned it for a touchdown to give the Cardinals a 21-10 lead as boos rained down from the stands.
Derek Anderson was 15 for 26 for 179 yards and a touchdown and Minneapolis native Larry Fitzgerald had seven catches for 107 yards for the Cardinals, who had the ball first to start overtime.
But the Vikings defense smothered the Cardinals on that drive and Arizona had no answer for Peterson and Favre on the next possession.
''That's what he's been doing for it seems like forever now,'' Cardinals coach Ken Whisenhunt said. ''Especially here, they were a team that had their backs against the wall, and they played like it.''
The Cardinals came into the week 30th in the NFL in passing offense, with inconsistency at quarterback the chief reason for the struggles. They've flip-flopped between Max Hall and Anderson, who finally gave them the kind of professional, veteran performance they've been looking for ever since Kurt Warner retired.
''We're moving in the right direction, but it's just not good enough at this point,'' Fitzgerald said. ''When you're losing three games in a row, we've got to find a way to get a win.''
The offense only managed one touchdown drive, which ended with a 30-yard TD from Anderson to Andre Roberts, leaving the door open just a crack for Favre.
''He just needs to quit,'' Anderson said of Favre.
Fortunately for Childress, no one - not Favre, not Harvin, not anyone - gave up on this day.
''For this team, we showed no quit,'' Harvin said. ''It showed us that we can turn this thing around.''
Notes: After setting a franchise record with three straight sackless games, the Vikings had six on Sunday. Jared Allen had 2 1/2 and Ray Edwards had 2. ... Peterson's 12-yard receiving TD was his second career receiving TD and first since the 2007 season opener, the first game of his career. ... Fitzgerald became the second youngest receiver ever to eclipse 7,500 career yards on an 18-yard reception in the first half. The youngest? Moss, of course.
---
---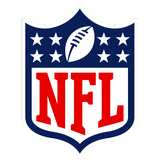 Get more from National Football League
Follow your favorites to get information about games, news and more
---