National Football League
National Football League
Favre faces possibility of last Packer-Viking game
Published
Nov. 21, 2010 5:03 a.m. ET

This 50-year-old border-state fight between rivals Green Bay and Minnesota has reached a notable milestone. The Packers and Vikings will play this weekend for the 100th time.
No, Brett Favre hasn't been present for all of them, but this sure looks like this will be his last.
''It's a big deal,'' Vikings running back Adrian Peterson, before elaborating on his excitement to include several factors beyond Favre's expected retirement and this assumed last of four grudge games against his old team.
As it was after the 2004 season, these foes could find a way to face off in the playoffs, though the Vikings (3-6) are in for a much-tougher climb to get there than the Packers (6-3). Favre, of course, could always change his mind again and play in 2011 if the Vikings were to want him back.
All of those scenarios sure look like long shots right now, though. Plus, considering Favre and the Vikings beat the Packers twice last season and lost to them once already this year, all the payback has essentially been taken care of on both ends.
That, in addition to the more-pressing matter of the NFC North race, has made Sunday's game in Minnesota one of the seemingly least-hyped meetings between these teams in several years. That helps explain why Favre barely blinked when asked if he's thought about possibly playing Green Bay for the final time.
''No, I haven't really,'' Favre said. ''We obviously need a win. That's my focus and hopefully our team's focus. ... We can't be concerned about anything else but winning the football game. There's no time to think about those types of things.''
From the 21 turnovers to the lingering injuries to the ongoing NFL investigation into alleged advances he made toward a former New York Jets employee when he played there two years ago, this has been an unquestionably frustrating season for Favre.
''He's a competitor. He wants to win each and every game,'' said offensive coordinator Darrell Bevell. ''He prepares very well. He spends extra time in here. He probably spends as much time or more time than anybody we have as players watching tape. You can always find him in a back room in there. His preparation hasn't changed. His determination hasn't changed. I just think there's frustrations, as with all the players, where things were going so well last year and then now ... we're not there.''
There's a certain moxie that has been missing in Minnesota all season.
''I feel like we're on the same page. We've still got the same goal in mind. It's just all about execution on both sides of the ball and not leaving opportunities out there on the field,'' Peterson said.
Favre said he believes he's been able to be the leader he wants to be for the Vikings this year, but acknowledged the challenge of maintaining strong chemistry when a team is struggling given the gamut of experience levels, backgrounds and personalities in a typical NFL locker room.
''There are going to be guys who follow your lead and if you're pouting, you're being negative, they're going to follow that lead,'' Favre said. ''Then there's going to be guys that regardless are going to do what they're asked to do. ... Ultimately you've got to want to play for yourself. All of those qualities that are expected of you really are even more important at this point. Your true character can show. Hopefully our guys will take that approach. I think they will and have. We've just got to get a win.''
The Packers would love to stick the Vikings with another loss - or ''stick a fork in them,'' as injured tight end Jermichael Finley used Twitter to encourage his team to do this weekend. Coach Brad Childress could also find himself stuck without his job, if the Vikings fall short.
As for sending Favre home defeated again?
''It'd be good. It's really not about beating him. It's just about beating Minnesota,'' said wide receiver Donald Driver, who is trying to return from a quadriceps injury.
That's what Packers coach Mike McCarthy wants to hear.
''I think any time the Vikings and the Packers play you just need to throw the records out of the window,'' McCarthy said. ''We're coming to Minneapolis and we're going to manage the noise and it's going to be a hell of a football game.''
Managing the noise is important. It could help the Packers take an early lead and break the spirit of an opponent on the brink. Sacking Favre a couple of times or grabbing an interception or two would sure help their defense. But if this is the old gunslinger's last stand, the Packers are trying to stay poised and be ready for his best.
''He's been around 20 years. It's hard to figure him out,'' nose tackle B.J. Raji said. ''That's why he's going to be a Hall of Fame quarterback. All we want to do is fluster him and pressure him, try to get as many hits on him as we can.''
Defensive end Cullen Jenkins denied that the Packers have Favre right where they want him with all the injuries he's endured.
''As banged up and as hurt as he is, he's a warrior,'' Jenkins said.
---
---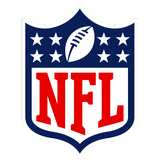 Get more from National Football League
Follow your favorites to get information about games, news and more
---