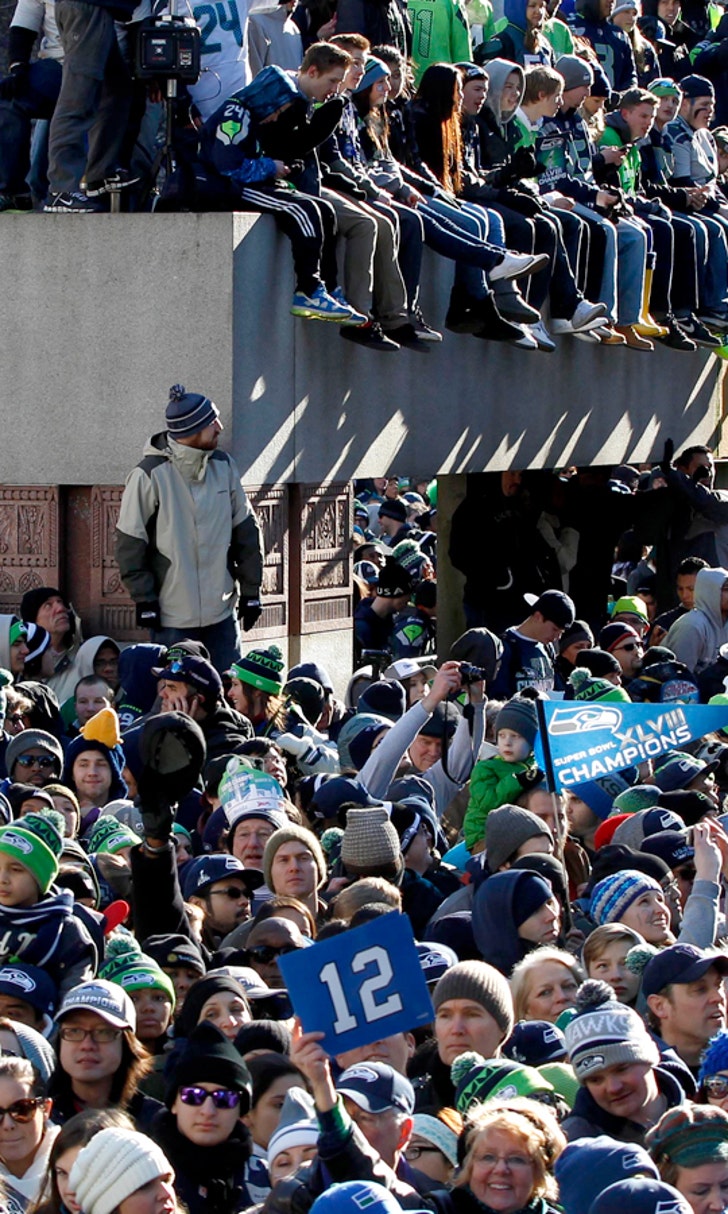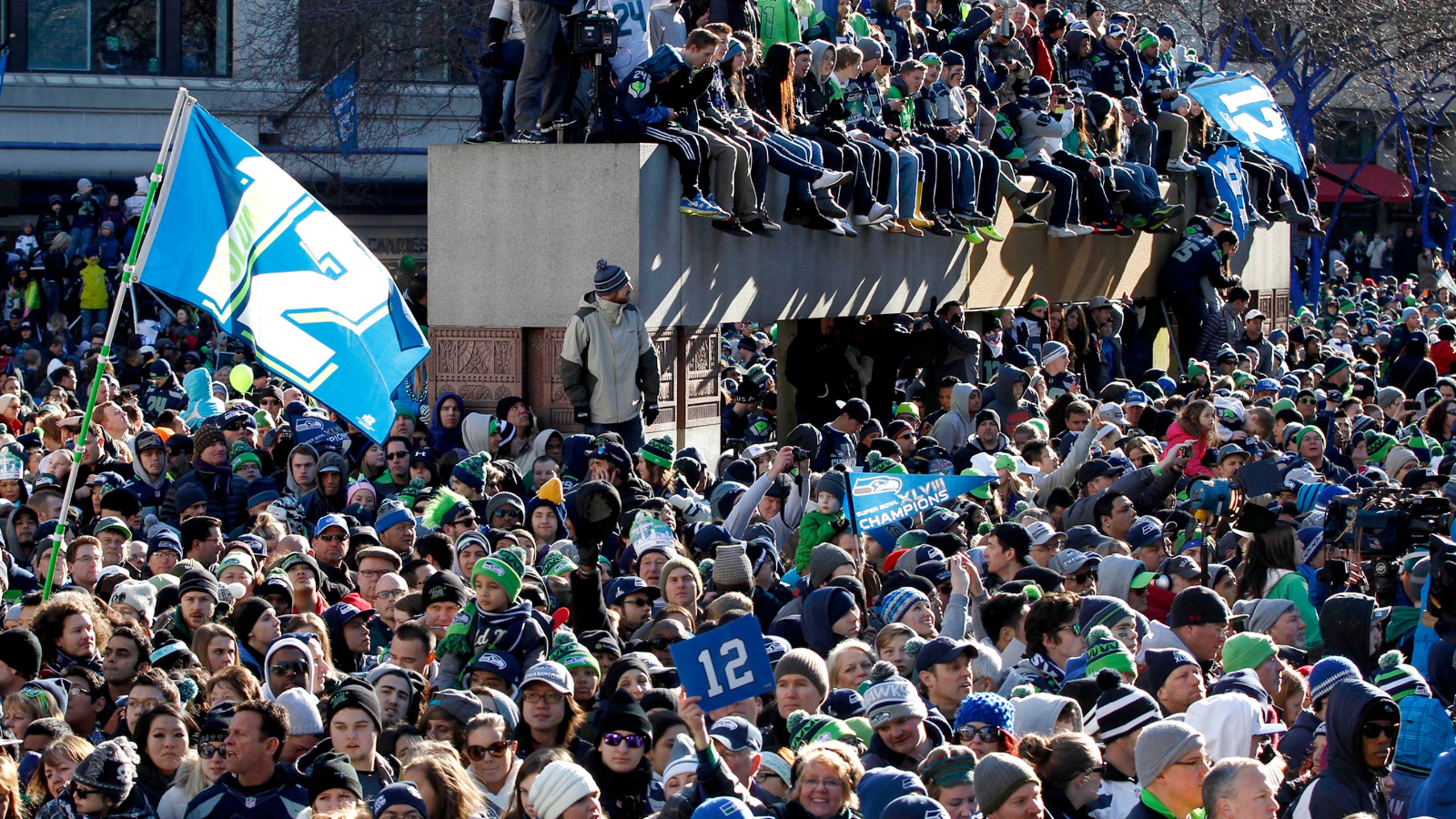 Fans of 49ers & Seahawks unite to help 'homeless' teen who crashed parade
BY foxsports • February 8, 2014
At first impression, a 49ers fan crashing the rival Seahawks' Super Bowl parade Wednesday was an invitation for Seattle faithful to blast away.
Not shockingly, photos went viral among Seahawks and 49ers fans.
But after learning the teen reportedly has had a difficult upbringing, both teams' fan bases have joined forces to lend a hand.
KING 5 News in Seattle shared the story of the unidentified minor after interviewing 49ers diehard Catherine Tate, who became intrigued with the youngster the more she heard his backstory.
Tate reached out to the Seattle TV station following the parade, wanting to compliment the fellow Niners lover courageous enough to sport red and gold behind enemy lines. She says she first merely hoped to give the teen one of her "front-row seats in the new stadium on the 50-yard line."
So she started a gofundme account to gather donations for a trip to San Francisco. But through social media, Tate learned of the teen's more serious situation.
"He's 15, he is a ward of the state, and is homeless essentially," she told KING 5. "He lives in shelters. So this evolved from, 'Let's reward this kid for his bravery on one day,' to 'Let's reward him for his bravery every day.'"
Expecting just 49ers fans to help, Tate says she has been touched by the flood of offers of goodwill for the youngster via shelter, counseling and other assistance — especially from Seahawks fans.
"This is another one of those things of, yes, he belongs to us, but he also belongs to you," she said. "This is a Seattle, or Kirkland, native child that is your brother. People from Seattle have donated, saying 'I bleed blue and green, but this kid needs help and he needs these resources, so I want to partake.'"
Even 49ers safety Craig Dahl has gotten involved.
Tate says she has raised more than $2,000 so far. She is working to make sure the money will go to the teen securely — with the intention it be used as college funds or to serve other vital needs for him.
Though many details of the help still need to be worked out, Tate is excited to be involved.
"We're humans, we're all people," she said. "And this is bigger than football."
---
---