National Football League
National Football League
Falcons waste Gonzalez's last chance at Super Bowl
Published
Jan. 21, 2013 9:51 a.m. ET

The only thing missing from Tony Gonzalez's impressive resume is a Super Bowl championship.
One of the greatest tight ends in NFL history will have to settle for that omission after the Atlanta Falcons wasted another postseason lead.
Matt Ryan passed for 396 yards and three touchdowns, but the Falcons were shut out in the second half of their 28-24 loss to the San Francisco 49ers in the NFC championship game Sunday.
''I'm not going to cry about it,'' Gonzalez said after the conclusion of his 16th season. ''I walk away with the satisfaction I left everything, absolutely everything, every time I was on the field.
''I wish it would have culminated with the Super Bowl, but it didn't.''
The 36-year-old Gonzalez still has a 13th Pro Bowl to play in, but after spending the season saying he was 95 percent certain he'll retire, he sounded like he's now at 100 percent.
The Falcons led 17-0 in the first half and 24-21 entering the fourth quarter. Frank Gore's second touchdown run midway through the final quarter gave San Francisco its first lead.
Ryan and the Falcons were left 10 yards short of their chance for a second straight last-minute comeback this postseason. The quarterback led the Falcons from the Atlanta 20 to the 49ers 10. On fourth-and-4 from the 10, Ryan's pass over the middle for Roddy White was deflected by linebacker NaVorro Bowman.
''On fourth down we tried to make something happen and we just couldn't get it done,'' Ryan said. ''We fell a little short. I thought everybody battled real hard, we just didn't make enough plays to get it done.''
It was the second straight week the Falcons blew a big lead. They led Seattle 20-0 in the first half of last week's divisional playoff game, but needed a late field goal by Matt Bryant for a 30-28 win. The field goal was set up by Ryan's two clutch passes.
This time, Ryan, Gonzalez and the Falcons came up short in the fourth quarter.
Gonzalez had eight catches for 72 yards, including a 10-yard touchdown reception with 25 seconds remaining in the first half. The Falcons didn't score again.
Gonzalez wasn't the only Atlanta player wondering if he would come so close to the Super Bowl. Center Todd McClure, 35, and defensive end John Abraham, 34, each said he plans to play at least one more season. Even so, they were hit hard by the loss.
McClure had to stop and gather his emotions during his postgame comments.
''It's really tough,'' McClure said. ''You play your whole career to get in this situation and to come up short, it's tough.''
Asked how he felt, Abraham said, ''It's a feeling I can't comprehend and can't even speak about because I thought I was going to go on.
''No one in this locker room has any vacation plans because we all thought we were going to the Super Bowl,'' Abraham said. ''You don't get many chances in life to get something you want so bad and to have it taken away from you, it hurts. You never know when you'll get the chance again.''
The Falcons had one last chance, taking the ball on their 41 with 6 seconds remaining. Ryan completed a pass to Julio Jones at the 49ers 35 as the game ended.
Ryan said the last pass was intended to be the start of a razzle-dazzle, last-gasp attempt at a big play.
''It was one of those where we toss it all around,'' Ryan said, adding the play wasn't executed properly.
Ryan took a hit on his left shoulder during the game but said it was ''good enough to go'' late in the game.
The Falcons (14-4) were denied their second Super Bowl appearance. They lost to Denver in the Super Bowl following the 1998 season.
Despite all the passing yards, Ryan was hurt by two turnovers: an interception and a lost fumble on a shotgun snap.
Penalties didn't help, either.
The Falcons set NFL record lows for a 16-game schedule with 55 penalties for 415 yards, but coach Mike Smith bemoaned two personal fouls against his team. Linebacker Stephen Nicholas was called for unnecessary roughness in the first half.
A more crucial call came late in the third quarter when defensive end Cliff Matthews hit 49ers quarterback Colin Kaepernick's helmet. If not for the roughing the passer penalty, the Falcons would have had a third-down stop.
''I asked and it was explained to me as forcible contact to the quarterback on the third down that would have gotten us off the field,'' Smith said. ''By rule if it's forcible, it is a penalty. If it's a grazing blow, it's not a penalty.''
---
Online: http://pro32.ap.org/poll and http://twitter.com/AP-NFL
---
---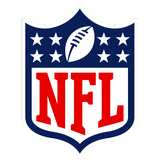 Get more from National Football League
Follow your favorites to get information about games, news and more
---