National Football League
National Football League
Falcons' Smith says job security not a concern
Published
Oct. 27, 2014 6:49 p.m. ET

FLOWERY BRANCH, Ga. (AP) Coach Mike Smith isn't shying away from criticism as the Atlanta Falcons fall apart for the second straight year.
He said the team's failures fall on him as the head coach.
In Smith's first five years with the Falcons, they were 56-24, won two division titles and advanced to the playoffs four times.
Atlanta is 6-18 since, but Smith says he's not concerned about job security with eight games remaining.
''No, none whatsoever,'' Smith said on Monday. ''We're going to do what we've done for the last six-plus years and prepare each and every week like we know how to do it. I'm going to continue to do that until (owner Arthur) Blank tells me otherwise.''
The Falcons seem to be trapped in a downward spiral that nobody can stop.
Atlanta (2-6) led the Detroit Lions by three touchdowns at halftime Sunday in London, only to lose 22-21 at the buzzer and drop their fifth straight.
In the closing minutes, the offense failed to keep the clock running when center James Stone was called for holding and receiver Julio Jones dropped a third-down pass.
The Lions then drove 63 yards for the winning field goal, due partly to a holding penalty on defensive tackle Paul Soliai that gave Detroit a fresh set of downs with 17 seconds remaining.
It only added to the misery of a team that's been outscored 56-7 in the fourth quarter of its last five games.
Even so, Smith still insists that the Falcons have the right blend of personnel, schemes and coaching to change their course.
''We haven't gotten the wins that we anticipated we would get, but we are working our tails off,'' he said. ''We're very accountable and we're very accountable to one another. I think when you have that, you have a great group of guys. We will feel so much better when we turn this thing around.''
But hard work doesn't explain Matt Ryan's interception near the end of the third quarter.
Atlanta's two-time Pro Bowl quarterback threw the ball directly to Cassius Vaughn instead of Jones, and the Lions pulled within eight points of the lead four plays later.
Safety Kemal Ishmael looked confused, too, when the Lions faced a third-and-25 midway through the third and Golden Tate ran past him on a 59-yard touchdown catch.
Allowing big plays is nothing new for Atlanta.
Over the last two seasons, they have surrendered 34 plays of at least 40 yards - not surprising when the defense seems unable to put any pressure on the quarterback, tackles poorly and blows coverages.
''It's disappointing because the guys have worked hard on the practice field, they've trained hard, and when it doesn't carry over to the field, it hurts you as a coach,'' Smith said, adding that players are working really hard.
The Falcons have endured another rash of injuries for the second straight season, particularly on an offensive line that's lost four starters.
Linebacker Sean Weatherspoon, Atlanta's best defensive player, is out for the season, and the team hopes to get safety William Moore back before the year ends.
But that's unlikely to boost a defense that ranks second-worst in sacks, fourth-worst in scoring, fourth-worst against the pass and ninth-worst against the pass.
''Ultimately it's my responsibility,'' Smith said. ''I haven't done the job I need to do. I've let down the players, the coaches and the fans thus far, but I tell you what we plan on doing. We plan on getting hot and making it a really good second half of this season.''
Smith added that he has plans to reshuffle responsibilities on his coaching staff and make a changes that would affect defensive coordinator Mike Nolan or offensive coordinator Dirk Koetter.
''Definitely the buck stops with me,'' Smith said. ''As the head football coach you are responsible for everything that happens out there on the field. I have all the confidence in the way that we do things. We've done it that way for seven years. I will continue to do it that way.''
---
Online:
AP NFL website: www.pro32.ap.org and www.twitter.com/AP-NFL
---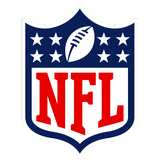 Get more from National Football League
Follow your favorites to get information about games, news and more
---