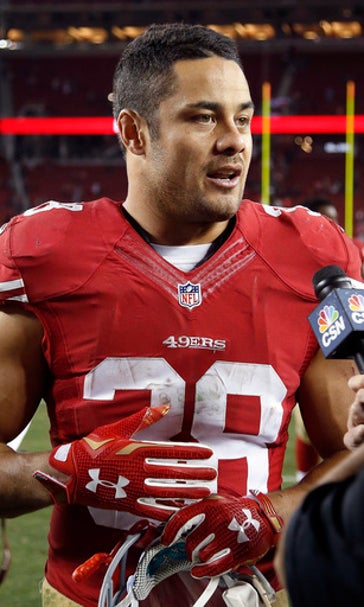 Ex-rugby League star Hayne leaves NFL, aims for Olympics
May 16, 2016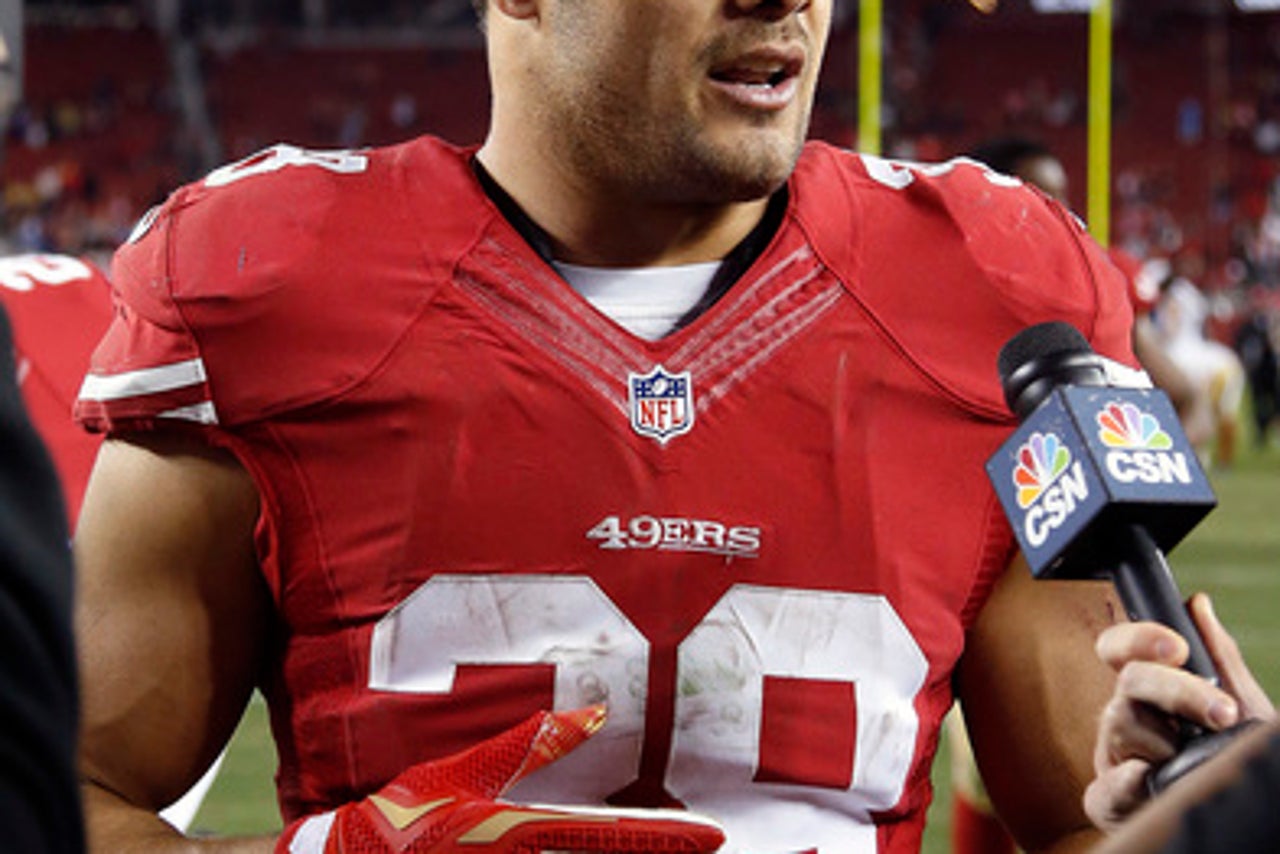 SAN FRANCISCO (AP) Australian rugby league star Jarryd Hayne's NFL experiment is over, as he announced his retirement Sunday from the San Francisco 49ers in order to push for selection in the Fiji Rugby Sevens team for the Rio Olympics.
''I simply could not pass that chance up,'' Hayne said. ''The Olympics has been something I have admired since I was a little boy, and it is an opportunity I feel very similar to me joining the NFL.''
A 6-foot-2, 220-pound running back and special teams player, the 28-year-old Hayne was a surprise to make the initial 53-man roster out of training camp as a rookie last year with San Francisco. Playing eight games with one start for the 5-11 Niners, he had 17 carries for 52 yards and six catches for 27 yards while also returning eight punts for 76 yards.
''The support and understanding from the 49ers organization was unbelievable when I let them know about my decision to pursue another dream,'' Hayne said.
''The past 12 months with the San Francisco 49ers have been absolutely incredible. I could not have predicted how far I have come as an NFL player. To not only be able to play in a game, but also say that I started a game in the NFL is something that I will remember for a lifetime.''
He joined San Francisco as an undrafted free agent on March 3, 2015, then made the cut under former coach Jim Tomsula - making good on his goal nearly a year after leaving his old sport to chase a new NFL dream across the world.
His journey captivated his home country nearly 7,000 miles away, with Australian media closely following his quest.
He left the National Rugby League in 2014, then signed a three-year contract with San Francisco the next March in a deal he said included $100,000 in guaranteed money. Hayne spent the previous nine years - from 2006-14 - with the Parramatta Eels in the NRL and also represented Australia and played for New South Wales state in the annual State-of-Origin series. His role might have been unclear under a new coaching regime after Chip Kelly was hired in January.
''Jarryd is a tremendous example of what can happen when you commit to a goal and do everything in your power to make it a reality,'' 49ers general manager Trent Baalke said.
''He earned the right to wear a 49ers uniform and compete alongside the best in the game. We fully support Jarryd's decision to pursue another dream - representing the Fiji Rugby Sevens team in this summer's Olympic games. We look forward to watching him in Rio and wish him continued success.''
Hayne has a Fijian father, and there was speculation when he quit rugby league that he'd switch to rugby union in a bid to qualify for Fiji's Olympic Sevens team.
Fiji sevens coach Ben Ryan said Hayne would join the squad in London on Monday ahead of the last round of the World Sevens Series next weekend. Fiji leads the series.
Ryan will trim his squad of 14 players, including Hayne, to 12 for the tournament at Twickenham and as a precursor to its final Olympic selection.
''I've had a few conversations with Jarryd and followed his career in the NRL in Australia, in the (Fiji rugby league team), and more recently with the NFL as a running back for the 49ers,'' Ryan told World Rugby.
Hayne spent time with the Fiji squad during the Sydney leg of the world series earlier this year.
''He got a taste for sevens when he was with the boys in Sydney and that sowed a few seeds, and that has just got bigger,'' Ryan said. ''He has had a chat with the 49ers and his agent, and I have with everybody else to make sure he is on our accreditation list and to ensure he ticks our boxes, he is a Fijian passport holder, all those sorts of things.''
Ryan said he had offered Hayne no guarantees he would be part of Fiji's sqaud for the London tournament or its Olympic campaign.
''I have no promises he is going to make the 12, but we will see how he goes,'' he said. ''He will then come into Fijian camp for the Olympic period.
''It is a huge challenge for Jarryd but if he gets into the squad it is only going to be on form because he is a blinding rugby player. If he doesn't make it, it just shows how good this Fijian sevens side is.''
---
AP NFL website: www.pro32.ap.org and AP NFL Twitter feed: http://twitter.com/AP-NFL
---
---