National Football League
National Football League
Everything you need to know: Week 7
Published
Oct. 19, 2013 1:00 a.m. ET

Poor Larry Fitzgerald. Can we get this cat a competent arm before his prime is completely shot? It's heartbreaking to see Fitzgerald's dejected look after another Carson Palmer throw falling 10 yards short of its intended destination. Do the right thing, Arizona, and trade Fitzgerald to a quarterback that will treat him right.
Who's ready for some Week 7 action?! Here's a breakdown of this weekend's slate:
Last week's record: 11-4
2013 record: 62-30
Click here for all the FOXSports.com experts' picks.
Tampa Bay Buccaneers at Atlanta Falcons

The lowdown: The Falcons entered last season's playoffs as the NFC's top seed. A year later, the Dirty Birds have a better shot at the top draft pick. A plethora of injuries on both sides of the ball have equated to this feeble standing, and similarly cast a shadow on the team's prospects going forward. Julio Jones is out for the season and Roddy White will likely be on the sidelines this Sunday, leaving Matt Ryan to work with Harry Douglas and Kevin Cone as his primary receivers. Coupled with Steven Jackson still nursing a hamstring woe, this will be an offense stuck in stall. And it's not like the Falcons defense is much better, ranking 25th in the league in points allowed (26.8 per game).
Luckily for Mike Smith's club, Atlanta gets a bit of a respite with the hapless Buccaneers traveling into town. In truth, Tampa is not totally a lost cause, with a sound secondary and a host of playmakers at the offensive skill positions. Yet while the jettisoned Josh Freeman might not have been the one to take the Bucs to the Promised Land, Mike Glennon is hardly the catalyst for change. Unfortunately for Tampa fans – all 15 of them – expect darker days ahead. (Related note, if the government shutdown would have continued to blackout "Panda Cam," we should have implemented a "Schiano Watch" in Tampa Bay headquarters. I would have loved to get a glimpse of Schiano undermining players, rigging captaincy votes and just his overall Bud Kilmer-ness in action. Sadly, by the time the next government cessation occurs next February, Schiano will be long gone. Dark days, indeed.)
Key injuries: ATL RB Steven Jackson – Hamstring (Out), ATL WR Roddy White – Hamstring/Ankle (Questionable); TB WR Mike Williams – Hamstring (Questionable), TB S Dashon Goldson – Foot (Probable)
Line: Atlanta -8.5, 43 points
Fantasy impact: He's let owners down in the past, but Douglas is a good bet for eight-plus targets this week. Tampa's secondary is good, but nowhere near a Seattle-type level that would keep Douglas on your bench.
TV: FOX – 1:00 PM EST
The Falcons win if… Ryan can overcome his offense's injuries, Atlanta's defense takes care of business against Glennon.
The Buccaneers win if… Sorry, I'm too distracted thinking of the lost opportunity of "Schiano Watch."
Prediction: Falcons 21, Buccaneers 17
Cincinnati Bengals at Detroit Lions

The lowdown: The hell is going on with the Cincinnati defense? The Bengals take care of business against Aaron Rodgers, Tom Brady and Ben Roethlisberger (who has historically owned the Who-Deys), yet blow a late lead to Jay Cutler, lose to Brian Hoyer and allow Thad Lewis to engineer a 14-point comeback. Lord knows if they'll shutdown Matthew Stafford or help the Lions quarterback light off the fireworks.
Speaking of Stafford, the former No. 1 overall pick was impressive last week against a vaunted Browns defense, finding the end zone four times despite Calvin Johnson's burdensome knee injury. As good as Stafford has been this season, the signal caller will need a resilient effort from Reggie Bush. Though expected to play, Megatron's knee will impair him from inflicting major carnage, and Bush's backfield mate Joique Bell is also dealing with a physical ailment. It's imperative for Bush to give Stafford some breathing room against a tenacious Cincinnati front seven. He'll certainly get enough opportunities on the ground and in the passing game. What he does with them will likely dictate the outcome of this ballgame.
Key injuries: CIN RB BenJarvus Green-Ellis – Illness (Probable), CIN CB Terence Newman – Hip (Questionable); DET WR Calvin Johnson – Knee (Questionable), Joique Bell – Ribs (Questionable)
Line: Detroit -2.5, 47 points
Fantasy impact: Ryan Broyles, for whatever reason, is not turning into the reception machine envisioned. This role has been snatched by Kris Durham, who snagged eight balls for 83 yards last week against a stiff Browns secondary. Even more impressive was Stafford's 13 targets in Durham's direction. With Megatron still limping, expect Durham to be the de facto No. 1 receiver this weekend.
TV: CBS – 1:00 PM EST
The Bengals win if… Gio Bernard and BenJarvus Green-Ellis control the clock, Stafford's complementary receivers fail to step up.
The Lions win if… Andy Dalton has another shaky performance, Johnson shakes off the rust.
Prediction: Lions 34, Bengals 24
Buffalo Bills at Miami Dolphins

The lowdown: The return of All-Pro safety Jairus Byrd should shore up a defense that is surrendering the second-most yards in the AFC, and the Bills do have a front line capable of causing havoc in opposing backfields. Alas, C.J. Spiller's enduring ankle problems impede Buffalo from achieving any semblance of intimidation on offense, and though Thad Lewis was commendable in substitution of EJ Manuel last week, don't envision that competence to last.
It seems ridiculous labeling a Week 7 matchup as a "must-win" affair, yet the context applies to the state of the Dolphins. After winning its first three contests of the 2013 campaign, Miami lost consecutive games before the Bye week, and with New England's successful start, a defeat this Sunday likely diminishes any aspirations of competing for the division crown. Second-year man Ryan Tannehill has made strides in his play, and though they've underperformed as a group, there's still a lot to like in Miami's defense. The X-factor will be the execution of a running game ranked 29th in the league at 69.6 yards per game. Facing a Buffalo defense relinquishing nearly 125 yards per contest, the spotlight will be on Lamar Miller and Daniel Thomas to grab the reins early and often.
Key injuries: BUF RB C.J. Spiller – Ankle (Questionable), BUF DE Mario Williams – Hip (Probable); MIA LB Dannell Ellerbe – Shoulder (Questionable), MIA DE Cameron Wake – Knee (Questionable)
Line: Miami -9, 42.5 points
Fantasy impact: This play is somewhat of a gamble, as Mike Wallace's debut in South Beach has been mercurial at best (22 receptions, 281 yards). We're rolling with Wallace in the hopes that: A) Wallace uses his strong outing in Week 5 (seven catches, 105 yards) as a platform to right the ship B) his rapport with Tannehill improved during the bye week and C) he takes advantage of a Buffalo unit relinquishing the second-most points to fantasy receivers.
TV:CBS – 1:00 PM EST
The Bills win if… Spiller and Fred Jackson power the offense, Wallace fails to get on the same page with Tannehill.
The Dolphins win if… "Now coming into the game for the Buffalo Bills is Matt Flynn…"
Prediction: Dolphins 24, Bills 20
New England Patriots at New York Jets

The lowdown: Perhaps those New England eulogies were premature. The Patriots bounced back from their loss to Cincinnati in dramatic fashion, upending the Saints with a last-minute comeback in Foxborough. Stevan Ridley was able to shake off his discouraging start to post 96 rushing yards with two scores, while New England's defense kept Drew Brees relatively in check, most notably seen in Jimmy Graham's goose egg.
Not all is well in Boston, as Danny Amendola, a player imagined to be Tom Brady's bull's-eye, seems to be a magnet for injuries, and New England's front seven is still dealing with the season-ending loss of Vince Wilfork. However, with Rob Gronkowski allegedly returning this Sunday, the best could be yet to come for Bill Belichick's squad.
As for the Jets, the defense has been able to overcome the exile of Darrelle Revis shockingly well, evidenced in the unit's concession of 303.8 total yards (fourth-lowest in the league). Bilal Powell has proved to be a viable starting back for Gang Green, averaging 4.1 yards per carry. Unfortunately, New York is encumbered by Geno Smith's erraticism, an issue that should surface against a New England defense holding adversaries to a measly 72.3 QB rating (second-best in the AFC).
Key injuries: NE CB Aqib Talib – Hip (Questionable), NE WR Danny Amendola – Concussion/Groin (Questionable); NYJ WR Santonio Holmes – Foot/Hamstring (Doubtful), NYJ RB Bilal Powell – Shoulder (Probable)
Line: New England -4, 43.5 points
Fantasy impact: GRONKKKKKKKKK is back! I suppose there's hesitation that the loveable lug won't be fully assimilated into the offense, but the practice reports have Gronkowski as an every-down component of the Patriots attack. Make sure he's inserted in your lineup.
TV: CBS – 1:00 PM EST
The Patriots win if… New England's front seven holds steady, Brady's rapport with his young receivers continues to improve.
The Jets win if… Powell can keep Brady off the field, Geno's capriciousness is minimized.
Prediction: Patriots 28, Jets 14
Dallas Cowboys at Philadelphia Eagles

The lowdown: Hope you're over that game-deciding pick, Cowboys fans. With starter DeMarco Murray out, Dallas' offense, already a pass-happy attack, should see an elevated rate of aerial forays. Meaning, more than ever, the fate of your team is in the hands of Romo. It's ok, go rest in a cool place for a few moments, we'll be here when you get back…
If it's any solace, Romo battles a harassed Eagles defense that has been anything but stout, yielding 29.8 points (29th in the NFL) and a league-high 420.2 yards per contest. Philadelphia has particularly labored against opposing arms, relinquishing a conference-worst 315 yards per game and has allowed double the amount of touchdowns (13) as interceptions (six). The emergence of Terrance Williams (13 catches, 249 yards, two scores in the last three weeks) bestows a fourth viable receiving option to Romo, further cementing his positive forecast.
The Eagles do have a formidable front seven, one that can apply the necessary pressure to coerce Romo into multiple ill-advised attempts. If such a circumstance transpires, it's imperative Philadelphia cornerbacks Cary Williams, Bradley Fletcher and Brandon Boykin close the passing windows that have seemingly been open against their unit all season.
Key injuries: DAL RB DeMarco Murray – Knee (Doubtful), DAL DE DeMarcus Ware – Quad (Out); PHI QB Michael Vick – Hamstring (Out), PHI OT Jason Peters – Shoulder (Questionable)
Line: Philadelphia -2.5, 54.5 points
Fantasy impact: Michael Vick's ground prowess is allegedly a stimulus for Chip Kelly's up-tempo offense. Conversely, whatever level of evasiveness Vick's speed injects, his accuracy, or lack thereof (53.8 completion percentage), negates. Enter Nick Foles, who hit 71 percent of his intended targets last Sunday. The Cowboys are giving up the most points to fantasy quarterbacks thus far, making Foles a must-start.
TV: FOX – 1:00 PM EST
The Eagles win if… Foles puts forth another fine display, Cowboys ground game accomplishes little.
The Cowboys win if… Romo takes the reins, LeSean McCoy is held from a breakout game.
Prediction: Eagles 37, Cowboys 33
Chicago Bears at Washington Redskins

The lowdown: Washington's averaging nearly 400 total yards, fourth-highest output in the NFL, but such a standing is not indicative of the team's production. The team's porous defense has led to early deficits for Washington, equating to opponents applying a bend-but-don't break philosophy. The scoreboard doesn't lie though, and with a meager 21.4 points per outing, Robert Griffin III clearly isn't getting it done.
Griffin has a chance to right the ship as his crew welcomes the Bears into FedEx Field. Chicago enters 4-2, but the defense is in a depleted condition, particularly its defensive line. Pro Bowler Henry Melton was lost for the season with an ACL tear in late September; a week later, fellow tackle Nate Collins suffered the same injury. Their replacement, Stephen Paea, has missed the last two contests with a toe ailment. Worse, though he remains relatively healthy, the esteemed Julius Peppers is a shell of his former self, recording a lone sack this campaign after notching 11.5 a season ago. Given a washed-up Brandon Jacobs ran wild on this troop last week, stopping Alfred Morris is imperative for Chicago.
Key injuries: CHI CB Charles Tillman – Knee (Questionable), CHI TE Martellus Bennett – Knee (Questionable); WAS CB David Amerson – Concussion (Questionable), WAS RB Alfred Morris – Ribs (Probable)
Line: Chicago -1, 50 points
Fantasy impact: The osmosis for rookie tight end Jordan Reed has been quicker than imagined. Against Dallas, Reed saw the field in 56 of Washington's 79 plays, dwarfing the snaps of supposed starter Fred Davis (19 plays). Reed responded with his best game as a pro, hauling in four grabs for 58 yards. In deeper leagues, Reed is worth the starting nod.
TV: FOX – 1:00 PM EST
The Bears win if… Jay Cutler and Matt Forte do their thing, Chicago secondary holds its ground.
The Redskins win if… I mean, Brandon freaking Jacobs went nuts on this front seven. IN 2013! If Morris can't go for 150, this team has problems.
Prediction: Bears 30, Redskins 24
St. Louis Rams at Carolina Panthers

The lowdown: Has there ever been a less heralded battle between former No. 1 picks? Actually, yes! My extensive research uncovers a 2003 soiree between the immortal David Carr and Tim Couch. Apparently the line was 36.5 points. At least the Texans have bounced back from that low…wait, WHO is starting at quarterback this weekend? Nevermind…
Most of these sentiments can be applied to Sam Bradford, although the Oklahoma product is quietly putting together an effective season under center with 13 touchdowns versus three picks. The completion percentage is below average, and most of his work comes in a dink-and-dunk approach, but Bradford is slowly morphing into a dependable arm.
Key injuries: STL CB Cortland Finnegan – Hamstring (Questionable), STL RB Zac Stacy – Ribs (Questionable); CAR RB Jonathan Stewart – Ankle (Out), CAR TE Greg Olsen – Foot (Questionable)
Line: Carolina -7, 42 points
Fantasy impact: As a congregation, I like the Rams receiver ranks. On an individual basis in the fantasy outlook? It's like playing roulette. Only in deeper formats do the likes of Tavon Austin, Chris Givens or Austin Pettis deserve consideration.
TV: FOX – 1:00 PM EST
The Rams win if… Zac Stacy can keep up his strong displays, Newton fails to get much done on the ground.
The Panthers win if… Carolina's defense, ranked third in the NFL in total yards allowed, puts the clamps on Bradford, Cam Newton carries over last week's success.
Prediction: Rams 23, Panthers 21
San Diego Chargers at Jacksonville Jaguars

The lowdown: In theory, this game should be a blowout, but this infograph confirming the long-held belief that West Coast teams struggle journeying east does make you think twice. Then you remember Chad Henne is the starting quarterback for Jacksonville and any reservations are wiped away…
The Philip Rivers Revival gained momentum last week with a W over the Colts. Following two frustrating seasons, Rivers is on pace for over 4,900 yards and 37 touchdowns, and is hitting a career-high 72.6 percent of his intended targets. The Chargers defense leaves much to be desired, and although Danny Woodhead is a nice complementary piece out of the backfield in the receiving arena, the rushing game remains middling at best (3.7 yards per carry, 21st in the NFL). However, with Rivers performing at this level, San Diego endures as a frightening opponent. (Also, I will continue to utilize "Philip Rivers Revival" until a college band renames itself under this moniker.)
For Jacksonville…um…hey, at least Justin Blackmon looks like the real deal. And Maurice Jones-Drew has submitted back-to-back modest outings, so there's that.
Key injuries: SD WR Eddie Royal – Toe (Questionable), SD LB Jarret Johnson – Hamstring (Questionable); JAX QB Blaine Gabbert – Hamstring (Out), JAX WR Cecil Shorts – Shoulder (Questionable)
Line: San Diego -9, 45.5 points
Fantasy impact: Considering the previous peak for this franchise was its mascot getting drilled by paintballs, Jacksonville covering the 27.5-point spread last weekend might have been the highlight of its season. Unless the free booze promotion is brought back, envision the Jags coming down from this high against a decent Chargers resistance.
TV: CBS – 1:00 PM EST
The Chargers win if… The San Diego defense keeps MJD at bay, the Philip Rivers Revival chugs along.
The Jaguars win if……
Prediction: Chargers 34, Jaguars 13
San Francisco 49ers at Tennessee Titans

The lowdown: The irritation from Titans fans and fantasy owners toward Chris Johnson has reached a fever pitch in the wake of the running back's last three games: a collective 37 carries for 71 yards. For you math scholars out there, that computes to 1.9 yards per attempt, a figure we in the football biz call "not good."
In spite of this putridness, there is light at the end of the tunnel for Johnson. Closer examination reveals this output came against menacing resistances in the Jets, Chiefs and Seahawks. This week won't be much better against San Francisco's top-12 rushing defense, but Tennessee's slate opens up in the second half of the season. Keep the faith, Nashville. The "CJ2K" days are long gone, but Johnson can still be a contributor. With Jake Locker making a sooner-than-expected recovery, that's all the harvest the Titans need from its franchise back.
After worries that the sky was falling in San Fran following a 1-2 stumble out of the gate, the Niners have gotten back on track with three straight victories. Better yet, it's been a communal effort, supported by Jim Harbaugh's club averaging 33.7 points during this streak while giving up just 11.3. It would be nice if Colin Kaepernick could be a tad more steady under center, but with a respectable backfield at his disposal, there's little doubt the Niners have the makings of a Super Bowl contender.
Key injuries: SF DT Justin Smith- Shoulder (Questionable), SF DT Ray McDonald – Biceps (Questionable); TEN QB Jake Locker – Hip/Knee (Probable), TEN S Bernard Pollard – Ankle (Questionable)
Line: San Francisco -4, 40 points
Fantasy impact: Ball security continues to plague Kaepernick, who fumbled and tossed a pick in San Fran's 32-20 win over Arizona, giving the San Fran quarterback an unimpressive 8-9 touchdown-to-turnover ratio in 2013. Though he passed for 252 yards, it was the first time since Week 1 he crossed the 200-yard plateau. Worse, he's rushed for 22 yards or less in five of six contests this fall. In short, Kaepernick hasn't been the fantasy deity that some foretold. I do think there's light at the end of the tunnel for Kaepernick owners, especially as some of his receiving entities near return. Regrettably, this week's matchup with Tennessee will not provide the reversal, seeing that the Titans are restraining adversarial arms to the fourth-lowest production in fantasy. In most standard leagues, keep Kaepernick on the bench.
TV: FOX – 4:00 PM EST
The 49ers win if… Kaepernick takes care of the rock, San Fran defense stops Johnson from accomplishing much.
The Titans win if… Johnson goes off, Tennessee is able to notch a special teams/defensive touchdown.
Prediction: Niners 26, Titans 10
Cleveland Browns at Green Bay Packers

The lowdown: It really is a shame that Brandon Weeden is at the helm of this ball club. It has an unbelievable defense, a stout offensive line and playmakers in the receiving corps. With just an adequate quarterback, this is a roster that could be a contender for the division. Really, Cleveland's a lot like a Dalton-less Bengals team. Also, that might be the first compliment the Red Rifle has received all year.
Initially assumed to be a deviation, the Packers now seem hell-bent on making the run a bigger part of their offensive scheme. A decent offensive line has helped this transition, but rookie Eddie Lacy has been the game-changer for the Cheeseheads. Since returning from a concussion, Lacy has posted back-to-back solid outings, the second of which was reached versus a Baltimore resistance that had been holding adversaries to 90 yards per game. Lacy's presence will open the air attack for Aaron Rodgers, making an already-explosive offense even more dangerous. That sound you heard was the collective gulp of every defensive coordinator in the NFL.
Key injuries: CLE RB Willis McGahee – Knee (Questionable), CLE LB Jabaal Sheard – Knee (Probable); GB WR James Jones – Knee (Questionable), GB RB James Starks – Knee (Out)
Line: Green Bay -11.5, 46.5 points
Fantasy impact: I can see the upside for Jermichael Finley, in the perspective that the tight end becomes a bigger element of the Green Bay offense in the absence of Randall Cobb and leg issues of James Jones. Unfortunately, I don't think Finley is a bankable asset this week, either. Cleveland is surrendering a meager 214.3 passing yards this year (eighth-best in the league) and has been especially parsimonious over the middle of the field. Furthermore, since hitting pay dirt in back-to-back games to start the season, Finley has just 10 receptions for 107 yards and zero scores in his last three contests. He has higher name recognition than most available tight ends, yet he also has a penchant for posting goose eggs. You've been warned.
TV: CBS – 4:25 PM EST
The Packers win if… You realize Brandon Weeden is starting, right?
The Browns win if… See above.
Prediction: Packers 23, Browns 9
Houston Texans at Kansas City Chiefs

The lowdown: Remember when the Texans were a Super Bowl aspirant? Just spitballin', but pretty sure that itinerary didn't include Case Keenum.
Houston still has a dynamic one-two punch out of the backfield, and the Texans are holding opponents to a league-low 252.8 yards per game. Clearly Matt Schaub wasn't getting it done, and from the abbreviated appearances from T.J. Yates, feel confident in saying he wasn't the answer, either. Hey, who knows? Maybe Keenum can…ah, who are we kidding.
And while we are raining on parades, I love me some Alex Smith, but when is anyone going to acknowledge that he hasn't been that good this year? (Oh wait, I just did). He's hitting only 56.5 percent of his passes (29th in the NFL), his 6.16 yards per attempt is his lowest mark since 2007 and five of his seven touchdowns have come against the lowly Giants and Jaguars. I get the whole game-manager designation and think he has the potential to be better. Nevertheless, if Kansas City hopes to do damage in the playoffs, Smith will need to raise his performance.
Key injuries: HOU QB Matt Schaub – Ankle/Foot (Out), HOU WR Andre Johnson – Shin (Probable); KC CB Brandon Flowers – Knee (Questionable), KC TE Anthony Fasano – Ankle/Knee (Questionable)
Line: Kansas City -7, 39.5 points
Fantasy impact: Andre Johnson's partner in crime is the aforementioned Keenum against a secondary ranked in the top third in points allowed to receivers. And Johnson is dealing with a shin injury. Plus, did we mention Case Keenum is starting for Houston?
TV: CBS – 4:25 PM EST
The Chiefs win if… Jamaal Charles combats a tough Texans front line, KC defense harasses Keenum.
The Texans win if… The Houston defense wreaks havoc on Smith, Arian Foster goes for three touchdowns.
Prediction: Chiefs 17, Texans 7
Baltimore Ravens at Pittsburgh Steelers

The lowdown: Never an aesthetically-pleasing matchup, the bi-annual Steelers-Ravens skirmish was seemingly a standout on the NFL schedule for the past decade. Such prestige is absent in the first meeting of 2013, mostly thanks to Pittsburgh's 1-4 record.
Not that the Steelers are considered a pushover. The offensive line is in shambles, and no one in the receiving corps has been able to fill Mike Wallace's void, but the Steel City D is slowly showing signs of being a dominant group. Le'Veon Bell is flaunting flashes of radiance, and Ben Roethlisberger has plenty of gas left in the tank. As bizarre as it sounds, this team is capable of competing for a division title…this year.
Rocking a .500 mark in this matchup, many have wondered what the problem with the Ravens is this fall. In truth, it wasn't like last year's championship squad was infallible, verified in its' 10-6 regular-season record. The rush resistance is one of just 10 teams holding opponents to under 100 yards, and Joe Flacco is still…well, Joe Flacco. The only real anxiety facing this roster is the health of Ray Rice, who is averaging a measly 2.8 yards per carry. If Rice is unable to provide his versatility from the backfield, Flacco becomes increasingly vulnerable, and this circumstance could keep Baltimore from defending its title this winter.
Key injuries: BAL DT Haloti Ngata – Elbow (Questionable), BAL CB Lardarius Webb – Thigh (Questionable); PIT WR Markus Wheaton – Finger (Out); PIT LB Jarvis Jones – Concussion (Questionable)
Line: Pittsburgh -1, 41 points
Fantasy impact: I like Bell's second-half forecast, but this week's prognosis looks ominous, as the Ravens are firm against the ground game. On the bright side, Bell has emerged from Pittsburgh's cluttered backfield as the primary rusher, meaning he's not the worst option in deeper formats. Simply be aware of a less than prosperous afternoon.
TV: CBS – 4:25 PM EST
The Steelers win if… Big Ben takes advantage of an exploitable Baltimore secondary, Pittsburgh keeps the long ball out of Torrey Smith's hands.
The Ravens win if… Bell can't get going, Rice gives Baltimore 70-plus yards.
Prediction: Steelers 20, Ravens 17
Denver Broncos at Indianapolis Colts

The lowdown: I can't decide if being friends with Jim Irsay would be a good or bad thing. On the plus side, he's rich, owns a football team and made a cameo on Parks and Recreation. He's also a 54-year-old dude obsessed with weight lifting, seems petulant and has the tendency to fire off possibly-sauced Tweets. I'm leaning toward yes, simply for the free tickets.
At what juncture is it ok to wonder what's up with Trent Richardson? Through four games with the Colts, the second-year back is averaging a paltry 3.2 yards per carry and has only pulled in two passes in the receiving game. Of course, from an efficiently standpoint, it's not that far off from his rookie-year production in Cleveland, where he worked behind a better offensive line. The Colts defense has been one of the more positive surprises in the AFC in 2013, and Andrew Luck is emerging as one of the top arms in the league. Unfortunately, without a sustainable running game, Indianapolis' title chances remain remote.
Don't know if you knew this or not, but allegedly Peyton Manning used to play for the Colts? Yea, me neither. While Manning's return is the headliner on Sunday night, Von Miller returning from his suspension is the real news of note for the Broncos. Assuming Miller can still perform at an All-Pro level without the help of foreign substances, his presence can single-handedly transform a satisfactory defense into a juggernaut. Coupled with Champ Bailey's recovery from a foot injury, whereas most defenses become weakened as the season persists, Denver is only getting stronger.
Key injuries: DEN CB Champ Bailey – Foot (Probable), DEN LB Wes Woodyard – Neck (Questionable); IND S LaRon Landry – Ankle (Probable)
Line: Denver -7, 56 points
Fantasy impact: Owners are probably gun-shy on Coby Fleener following two consecutive subpar games, and the Colts offense has transitioned from a pass-happy approach to a more conservative attack. Nevertheless, expect Indianapolis to find itself behind against Denver, making Luck and company head to the sky. As an upshot, Fleener should see plenty of balls facing a Broncos team that's susceptible over the middle.
TV: NBC – 8:30 PM EST
The Broncos win if… Miller's return rejuvenates Denver's D, Knowshon Moreno keeps up the good work.
The Colts win if… Someone convinces Peyton it's a playoff game.
Prediction: Broncos 40, Colts 21
Minnesota Vikings at New York Giants

The lowdown: Hey, Josh Freeman's starting, that should be...fun? How about Brandon Jacobs turning back the clock last week? Talk about riveting…sorry, if you're not a Vikings or Giants fan, this is a hard sell. Unless you're playing a drinking game based on interceptions. In that case, proceed with caution.
Don't envision Eli Manning's reckless ball security to be on display, as the Vikings secondary, already one of the worst units in the NFL (308 passing yards per game, fourth-worst in the league) will be without former first-round pick Harrison Smith. Combined with the offseason loss of Antoine Winfield, this Minnesota pass defense will impede the team from constructing any shred of consistency this year.
On the bright side, Josh Freeman is a dynamo under center versus the stylings of Matt Cassel and Christian Ponder. His playbook will be limited, yet Freeman's aptitude is strong enough to take heat off Adrian Peterson, a sentiment that's been deficient in Minneapolis for years.
Key injuries: MIN S Harrison Smith – Toe (Out), MIN CB Xavier Rhodes – Ankle (Questionable); NYG RB Brandon Jacobs – Hamstring (Questionable), NYG RB David Wilson – Neck (Out)
Line: New York -3.5, 46.5 points
Fantasy impact: I mean, if Eli can't put up some numbers against this defense, the Ryan Nassib Era might be closer than originally anticipated.
TV: ESPN – 8:30 PM EST
The Giants win if… Jacobs has another healthy game, G-Men defense minimizes the destruction from Adrian Peterson.
The Vikings win if… Eli keeps throwing passes to the wrong team, Peterson puts up video-game numbers.
Prediction: Giants 31, Vikings 24
---
---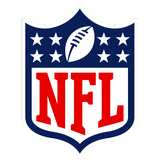 Get more from National Football League
Follow your favorites to get information about games, news and more
---