Endless playoff possibilities and the kick of a lifetime
BY Sports Illustrated and Peter King/Sports Illustrated via MMQB • December 19, 2016
 

Imagine you're Tennessee kicker Ryan Succop, and you're back in Kansas City, where you kicked for the first five seasons of your career before being fired, and your team's playoff fate rests on something that feels impossible. The wind-chill temperature is -9º, impossible conditions for kicking because the ball doesn't travel well and feels like a rock. It really does; it's so hard it doesn't compress a millimeter no matter how hard you grip. You just hit the ball perfectly, but came five yards short on a 53-yard field-goal try. Luckily, you got saved by the Chiefs' timeout at the last second. The mis-kick didn't count on the scoreboard, but it did count in your head.

Now you've got the sickest feeling in your gut. Athletes are not supposed to ever say what you're thinking right now.

"I don't think I can reach it," Succop thought.

He took a deep breath. A cloud of white vapor came out of Succop's mouth as snapper Beau Brinkley took his grip on the frozen ball.

"If I had 10 kicks from here," Succop thought, "I don't think I could make one. Not on a day like this."

No more time for negativity. Brinkley fired the ball back, punter Brett Kern put it down, and that noise you may have heard was a stadium full of people inhaling.

* * *



 

Merry Christmas week, everyone, and Happy Hanukkah too.

Sunday was the kind of day that was a roller coaster with a touch of heartbreak, and an inevitable coach-firing. (What took the Jags so long with 14-48 Gus Bradley?) But not a lot of significant dreams died. We have 14 days left in the season, and 33 games to play, and all we learned over the weekend is:

• New England, 12-2, clinched a first-round bye for an NFL-record seventh straight year.

• Oakland, 11-3, clinched a playoff berth for the first time since 2002.

• We were all shoveling dirt on the Packers a month ago, but Green Bay wins the NFC North with wins over Minnesota (home) and Detroit (road) in the last two weeks. Watching Green Bay win four straight by an average of 13 points, it's pretty conceivable that Aaron Rodgers' run-the-table call will come true.

• Washington's an NFC wild card by winning out. Miami's an AFC wild card by winning out.

• There's one potential wild-card weekend matchup that stands above all. Say Green Bay wins the North and is the fourth NFC seed. Say the Giants have the best record of the wild cards and is the fifth NFC seed. Pardon the Packers if very bad memories arise right now. 2007: At Lambeau … Last game of Brett Favre's Green Bay career … NFC Championship Game … Historically cold day … Favre throws game-losing OT pick … Eli Manning quarterbacks Giants to 23-20 win on way to Super Bowl triumph over Patriots. 2011: At Lambeau … Packers go 15-1 in regular season, rest players in meaningless regular-season finale, look stale in opening divisional game versus Giants … Manning quarterbacks Giants to 37-20 win on way to Super Bowl triumph over Patriots. History can't repeat itself. Can it?

 

You know what's interesting? The bevy of possibilities for the final game of the season. The NFL has to announce game number 256, the Sunday night finale on NBC Jan. 1, no later than a week from today. Two games seem natural if form holds next weekend and all four teams exit the weekend 9-6: Green Bay at Detroit for the NFC North title, or Houston at Tennessee for the AFC South title. Oakland-Denver could have playoff implications for both teams. The Pats and Dolphins play in south Florida; New England's lost three straight at Miami, and the top seed in the AFC and Miami being in or out could ride on that game.

Most seasons around Christmas, we're fairly clear about the teams we like heading into the postseason. Not this year. The only sure thing is New England. The Patriots have won 12 games or more in every season since 2010, and after a 16-3 win at Denver, there's no disputing the Patriots are football's best team, with the kind of defense that can carry the load on the rare day when Tom Brady is just meh. After that? Kansas City has lost at home to Tampa Bay and Tennessee in the past month. Oakland lost to Kansas City by 16 and eight points. Dallas had a good rebound game Sunday night, but the Giants may be the Cowboys' NFC kryptonite. No one, not even Pete Carroll, knows if the embattled Russell Wilson will stay upright through the postseason behind a bad offensive line. Do the Giants have enough offense? Atlanta's promising, but it's hard to say if the Falcons' D will hold up. Green Bay and Pittsburgh and Tennessee all could win a couple of playoff games (yes, the Titans), but none are assured of making the playoffs.

That's the way we should like it down the stretch. It's a blur. If New England stumbles in January, none of 20 possible Super Bowl scenarios would surprise me.

• WHAT'S WRONG WITH CAM NEWTON: Andy Benoit diagnoses the problems ailing the reigning MVP in a forgettable season

* * *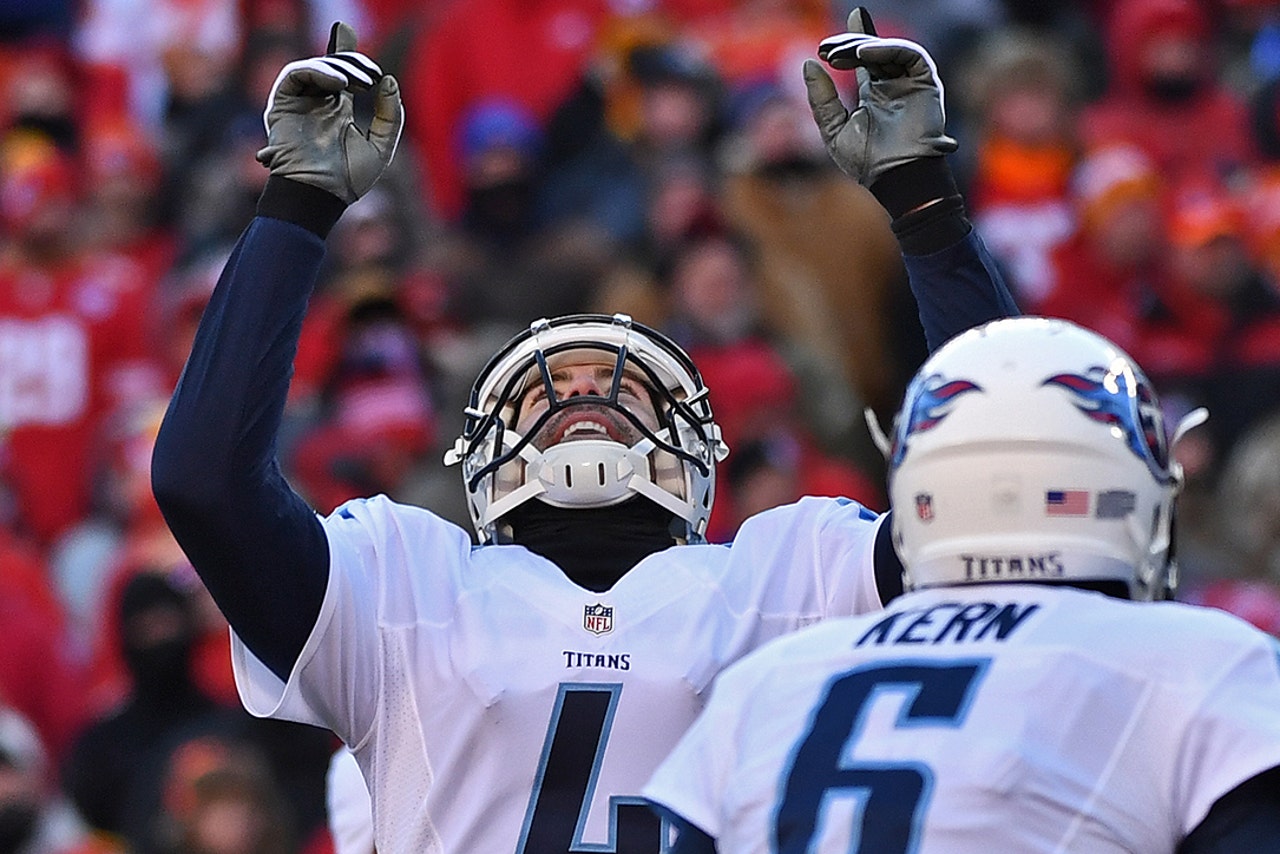 Tennessee-Kansas City had some other drama. The Chiefs, up 14-7 in the second quarter, had two shots from the Titans' one to make it 21-7. But Tennessee's defense rose up against two straight Spencer Ware run over the right side—linebacker Wesley Woodyard led the charge on both plays with old man river Dick LeBeau cheering from the sideline. Tennessee held. In the last 40 minutes of the game, the Chiefs managed just one field goal in eight possessions. That gave Tennessee a chance to come back, and with 3:14 left, Derrick Henry scored on a one-yard run. Pre-PAT, that made it Kansas City 17, Tennessee 16.

Tennessee had no timeouts left. One Chiefs first down on the ensuing drive would most likely end the game. But coach Mike Mularkey decided to try to win the game right then and there. He went for two. Marcus Mariota rolled right, got pressured, and didn't get off a good throw. K.C. kept the lead, and Football Pundit America screamed: You blew it Mularkey! Too big a risk there, to go for two with no timeouts left.

"I wasn't thinking that way at all," Mularkey said from Arrowhead afterward. "I was thinking we were going to win the game in one of two ways. We get the two-point conversion, then we hold them, and we win. Or we don't make the two-point conversion, we hold them, and our kicker makes the field goal to win before going to overtime. That's the kind of confidence I have in my team. I wanted them to know it. They knew the plan on the sideline before we got to that point. They knew we were going for the win."

"But it did leave you in position to be second-guessed from coast to coast," I said.

"Then you can second-guess me all you want," he said. "I don't care. I believe in these guys, and I think they believe in what we're doing too."

Of course the Titans made Kansas City go three-and-out. Of course the Hawaiian quarterback who played in the Pac-12 drove the Titans to the Chiefs' 35 with time ticking down, and spiked the ball to stop the clock with five seconds left. Here came Succop, Mr. Irrelevant, the 256th and final overall pick in 2009, in Scott Pioli's first draft as Kansas City's GM. And of course Kansas City coach Andy Reid called the timeout to freeze the freezing kicker, and his practice kick landed in the end zone, a good five yards short, leading to the aforementioned severe doubts by Succop.

"I heard the whistle before the snap," Succop told me after the game, "so I knew they called time. I figured they would. But you've just got to kick it, which I did. The second one, I knew after that first kick that I just had to throw technique out the window. I just had to kick that thing as hard as I could, regardless of the right technique. I was kicking a frozen football in the worst conditions you could imagine."

The snap was perfect. Kern's hold was good. Succop's technique didn't look like a cleanup hitter swinging for the fences at all. He hit is square, and it flew, and traveled farther than the kick a minute earlier. And it barely landed over the crossbar. Good.

"Kick of a lifetime," he said over the phone, choking up.

"I gotta be honest. The conditions, this team, these guys, the way we're fighting for the division … I was crying like a baby after this one. I could not do this. No question in my mind it was the Lord's will. That's the one explanation for it. Glory to God."

And so here's the weirdest division in football, the AFC South, with two weeks to go: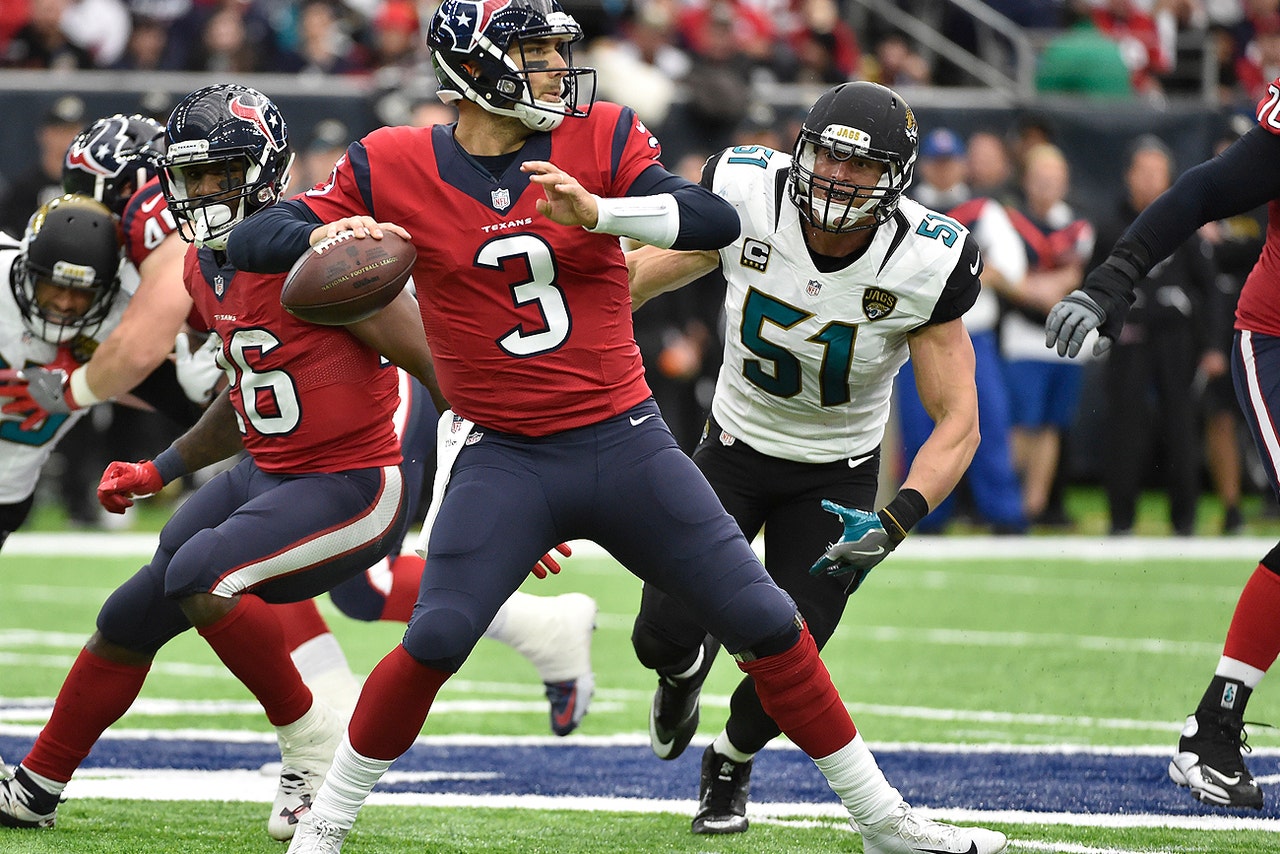 1. Houston (8-6). Still to play: Cincinnati, at Tennessee. Holds the tiebreaker, but it's the shakiest lead of any division leader. Coach Bill O'Brien, rightfully, benched Brock Osweiler, his $72-million quarterback, Sunday as the Texans needed every break to beat the moribund Jags, 21-20. He's likely to keep unknown former Rutgers/Arizona/Pitt quarterback Tom Savage his quarterback. What should have been an energizing comeback over the Jags seemed almost maudlin because of the Osweiler wake. No time for that now.

2. Tennessee (8-6). Still to play: at Jacksonville, Houston. Big schedule edge, and the Titans have beaten Green Bay, Denver and Kansas City in the last five weeks, and the defense is coming on, and Marcus Mariota is one fun quarterback to watch.

3. Indianapolis (7-7). Still to play: at Oakland, Jacksonville. Everything has to fall right for the Colts—who had a ridiculously unlikely 34-6 win at Minnesota on Sunday—to win the division at 9-7. Colts go 2-0. Titans lose to Jags, beat Texans. Texans go 0-2. That'd leave Indy and Tennessee 9-7, with the Colts division champs by virtue of a season sweep of Tennessee. Of course, this means the Colts winning the possible final game in the history of the Black Hole next Sunday, against the 11-3 AFC West leaders. And it means Tennessee losing at Jacksonville. Stranger things have happened. I just can't think of many right now.

4. Jacksonville (2-12). Still to play: Tennessee, at Indianapolis. This is a talented team, but Gus Bradley could never get this car out of second gear. He finally got some impact defensive pieces this year—Dante Fowler, Malik Jackson, Jalen Ramsey—but they still stunk on defense, and Bradley got fired Sunday night with the worst record in NFL history (14-48) of a coach with at least 60 games. "I thought it would be best to do it immediately after today's result so Gus can step away, relax and regroup with his family during the Christmas and holiday season," Khan said in a statement. Bradley is such a nice guy, and owner Shad Khan's such a nice guy, that though he got fired after the game, Khan let Bradley return to Jacksonville on the team charter. That's a pretty strange deal. But the players let Bradley down, particularly quarterback Blake Bortles. Most disappointing quarterbacks in football this year: 1. Brock Osweiler; 2. Blake Bortles; 3. Cam Newton. But if you wanted to put Bortles first I wouldn't argue. Where do the Jags turn now? I doubt to Tom Coughlin for Act II—Khan and GM Dave Caldwell were not in Jacksonville for Coughlin I, but we'll see.

• THE MMQB FOOTBALL GIFT GUIDE: Dominic Bonvissuto's last-minute ideas including fan apparel, team items and NFL book recommendations

* * *

It's good to have Jordy Nelson on your side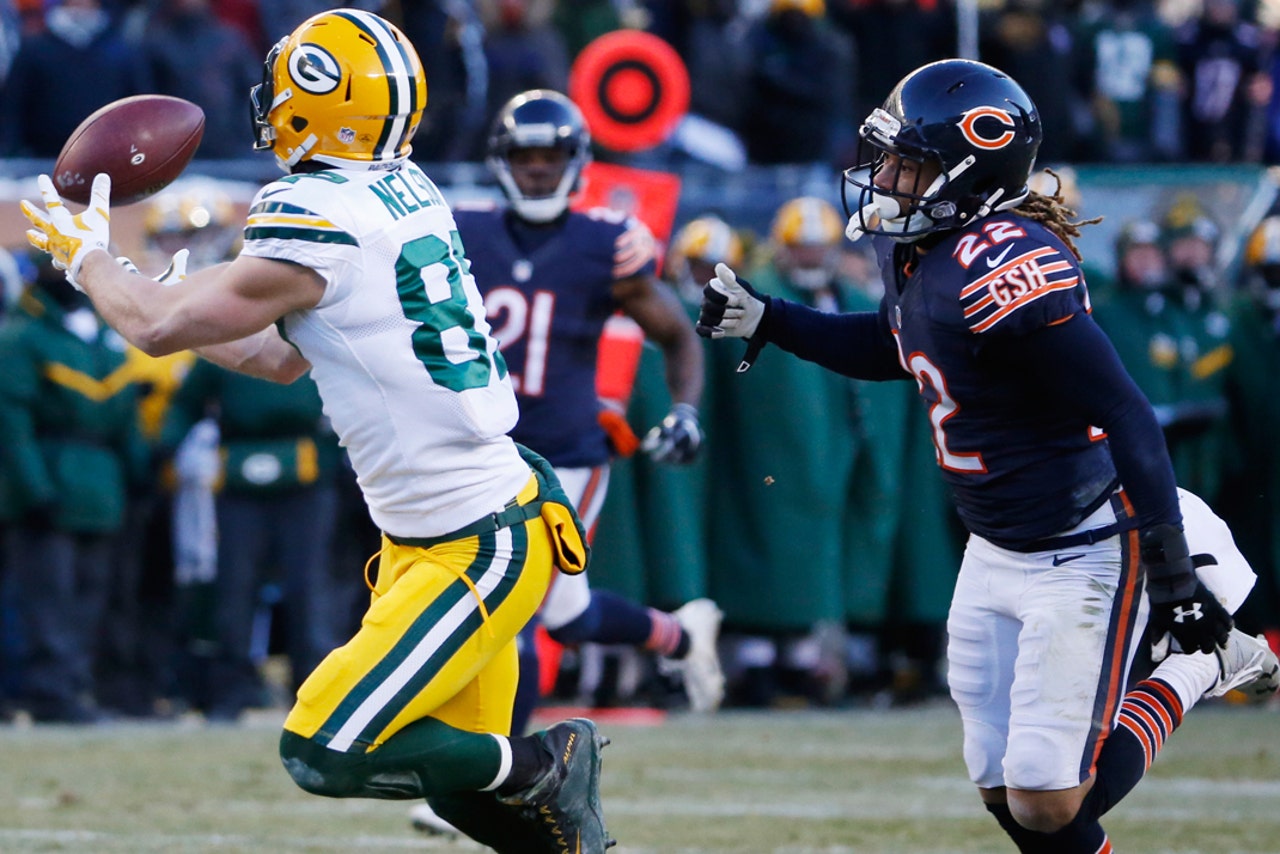 Good perspective from Jordy Nelson, Sunday's hero in the Soldier Field igloo, on Aaron Rodgers, from Chicago after the game:

"When great players aren't playing as well as they have, the media's quick to jump on them. Remember a couple years ago, the Patriots lose at Kansas City, and people are wondering if it's time for Tom Brady to retire? They go on and win the Super Bowl. He and Aaron have set the bar so high. That's the bar Aaron's set. He's the same quarterback I've known. And the same guy. He's never wavered. He's extremely banged up, but still, on a day we need him, in conditions like this, he plays at such a high level."

You don't want to be playing the Packers right now. They're two-thirds of the way to Rodgers' post-Washington-debacle we-can-run-the-table declaration, 4-0 with two games left. Two wins and the NFC North title is theirs.

The way Green Bay won in Chicago was a Rogers' classic—though Rodgers had what was for him a middling day. On 107 occasions in 154 games he's had a better passer rating than his 87.0 Sunday in Chicago. But consider the weather. And consider the throw he made in -4º wind chill, after having been outside for about four hours (with 12 minutes inside at halftime). There were 31 seconds left in a 27-27 game. Third-and-11 for Green Bay, at the Pack 26. Rodgers spread the field, with Nelson set to run a deep post from the left. Nelson wondered if the Bears would play prevent, with deep quarters coverage designed to give Green Bay maybe 15 yards while valuable seconds ticked down with the Packers having no timeouts left. Across from Nelson: undrafted free-agent Cre'Von LeBlanc, a rookie waiver pickup from the Patriots in September. "My route was the post," Nelson said, "but I wanted to lean out on the route, like I was running a go. Then I got a step on him, go across his face, then I went to the post. I threw my hand in the air. I wasn't the primary [receiver] but I had a feeling Aaron would take a shot.

"Aaron threw it long and high—that ball was in the air a long time. My focus was just catch it, not catch it and run for the TD. I knew we just needed a field goal and we needed to get the offense down the field for Mason [Crosby] to have a shot. There was a little wind—"

"Was the wind with you or against you?" I asked.

"I think against us, but hold on," Nelson said. He cupped the phone and asked a couple teammates about the wind.

"It was with us," he said, back on the call. "Aaron's throw was right there."

The ball traveled about 64 yards through the frigid air, and Rodgers was a half-second from getting clobbered. He was fading back when he released it. Don't you feel like you've seen a dozen of these off-balance bombs downfield by Rodgers over the years, rainbows that stay up for a long time and land oh-so-close to the receiver's breadbasket? This one did. It was perfect. Nelson caught it, laid on the ground, and Rodgers and the offense ran up and he spiked it with five seconds to go. As time expired, Crosby kicked the game-winner. Green Bay, 30-27.

That catch put Nelson over 1,000 yards for the year (82 catches, 1,037 yards, 12 TDs), and it might have clinched the Comeback Player of the Year for him. He missed 2015 with a torn ACL, then he missed almost all of training camp this year with a tweak of the knee. Pretty impressive that he's been this productive.

"Well," he said, "that's not an ideal award to win, because it means you've been hurt. But it's also a sign you've worked hard to come back, and been fortunate to be treated by some great people who've helped you down the road. I trusted the process. It's been rewarding so far."

For Rodgers, Nelson, Davante Adams and Randall Cobb—who were supposed to be the big three in 2015—have become that a year later. They've combined for 25 touchdowns. And they're not done.

* * *

Chargers: Hello, L.A.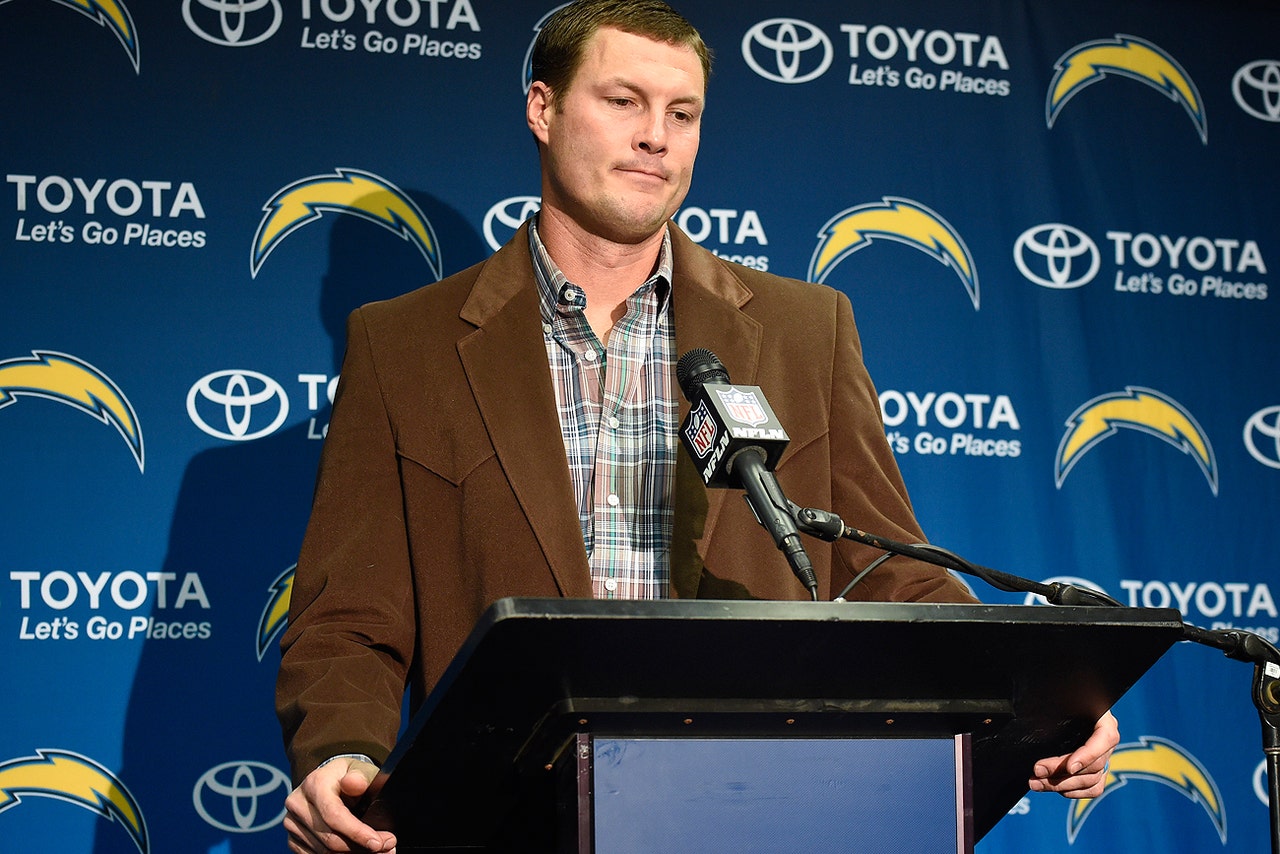 Bad signs for the future of the NFL in San Diego: The crowd for the Raiders' playoff-clinching game at Qualcomm Stadium was at least 70 percent Raiders. There were times the home quarterback, Philip Rivers, had to use a silent snap count because Raider fans were so loud. After afterward, Chargers chairman Dean Spanos did not dispute a CBS TV report that said the Chargers were close to making a deal to move to Los Angeles to be the second team at Rams owner Stan Kroenke's new stadium project in Inglewood.

Spanos told Kevin Acee of the San Diego Union Tribune that a CBS reporter asked him if he was closer to leaving than staying. "I said, 'That would probably be an accurate statement,'" Spanos said. "I also said I'm not going to make up my mind until after the season."

Spanos likely has a talk or two left with San Diego city fathers, but this thing's gone on too long, with too little substantive progress toward a real solution. Most NFL owners seem resigned to losing the San Diego market. Though it makes fiscal sense for Los Angeles, the practical side of it seems ill-fated at best. Los Angeles didn't have an NFL team for a generation. Now it's going to have two? With a combined record of 9-19? L.A. doesn't like losers. No one does, but look at the history of Los Angeles. How were the Clippers treated while they lost year after year? Poorly.

I still will never figure out why Spanos wouldn't make the best deal he could in a city that worships the Chargers—or, rather, worshiped them till the end seemed inevitable—around the Qualcomm site. Even if the stadium were a C-plus place, it'd be in the home of your rabid fans, in a passable venue. No doubt the Chargers have a chance to be a big player in Los Angeles one day. But that day won't come till the Chargers win, and maybe years after that. And with Philip Rivers 35 and very lukewarm on uprooting his family for this scotch-tape job of two years before the new LA stadium opens in 2019, the Chargers could be a terrible draw, wherever they play in 2017 and '18. So GM Tom Telesco has to find a quarterback of the future, and he has to find free agents willing to be in a temp place for a couple of years, and he has to try to win enough games to save his job and the jobs of his players and staff on the team solidly fourth right now in a four-team division. Good luck with that.

• THE GM SHORT LIST FOR 2017: Albert Breer on the personnel candidates who deserve a look as the job market is set to heat up

* * *

Get to know David Shaw a bit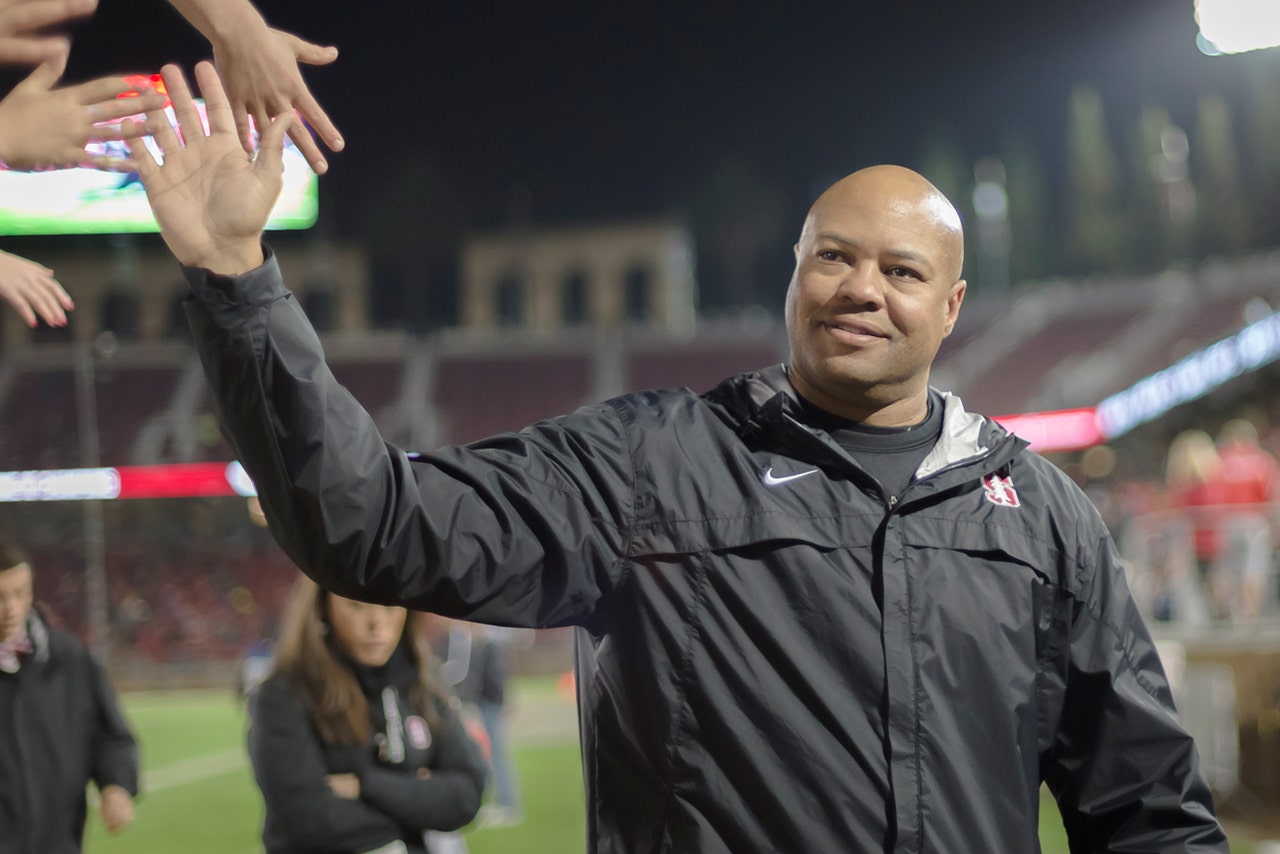 There's little doubt in my mind that the college coach who piques the interest of NFL teams the most right now (except for Nick Saban and Jim Harbaugh) is Stanford's David Shaw. I was in Palo Alto two weeks ago and recorded a conversation with Shaw for my Dec. 28 podcast, and I recommend it highly. Shaw's an intelligent guy, players love playing for him, and he'll have his chance one day to run an NFL program.

But I doubt it will be soon. Never say never, but he sounds very comfortable at Stanford.

Shaw, 44, was an NFL assistant for 10 seasons before moving to Stanford in 2007.

I asked Shaw: What's the biggest difference between the NFL and college?

"Everything," Shaw said, sitting his office at Stanford. "Absolutely everything. When you are in college, the essential thing for being a good college football coach, in my opinion, is to never ever forget that someone just dropped their most important possession in my lap. I can't ever forget that, no matter what I do, no matter what I say, no matter if we win or lose or if I yell at a young man or put my arm around him. I can't ever forget that that is somebody else's baby and they gave them to me. Now, in the NFL, when a guy walks in the door, he works for me. He has a job to do or I'm cutting him. That's it. That is everything. The rest of it what you do blah blah blah, but the essentials of both are completely different. That 17-year-old kid that walks in the door, I am going to take care of him and get the best out of him and teach him to push himself and expect a lot of himself in the classroom, on the football field and the community. In the NFL, we are trying to win football games. Nothing else matters."

I asked him if it'd be tough to turn down some rich man offering him $8 million a year to coach his team.

"Not at all," Shaw said. "What is more money? Especially when it is temporary. I am different because I grew up in this business. My dad was a football coach. I watched it happen over and over again. That first press conference for an NFL head coach that just got hired … as soon as that press conference starts, you start the clock for how long he is going to be there. It's just a fact of the business, I'm not saying it is good or bad. It just is. It's three to five years, that's what you have, if you're lucky. It's not a permanent job. You are a temp. Every NFL head coach outside of Bill Belichick is a temp. To not understand that is folly, to be one of those guys that just takes the money, just because it is the money, doesn't understand it. If I get myself into that washing machine at some point—because that's what it is, it churns you up and the timer goes off and you get out—then I am doing it with my eyes wide open. For me right now, my daily life at Stanford University, I can't imagine there is a better job in America."

So there. Shaw would be a great get, but it'll take something really special to get him off The Farm.

• RAMS COACHING CANDIDATES: Peter King on names to watch to replace Jeff Fisher in L.A.

* * *

It's Baltimore-Pittsburgh Week at The MMQB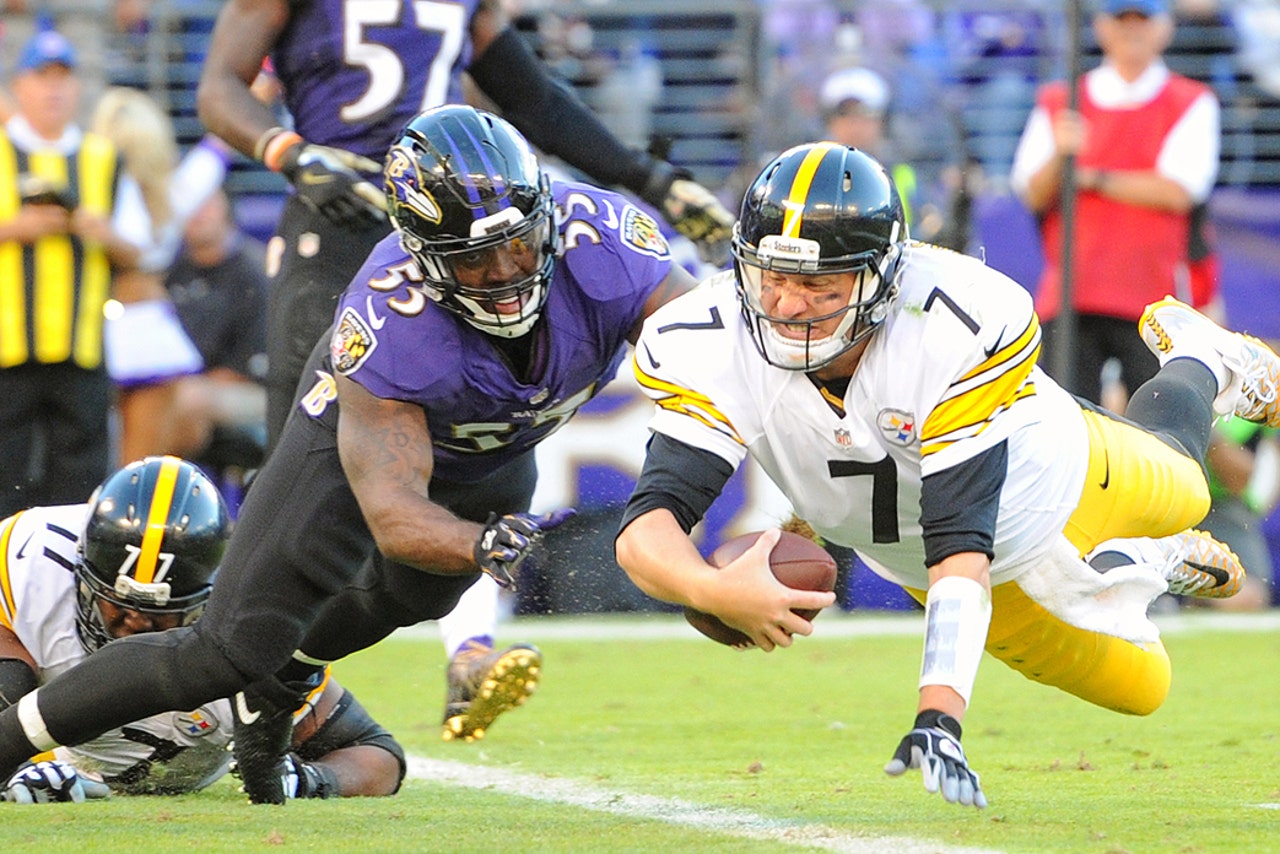 We're getting a little heady at the holidays: The MMQB is following Green Bay Week with Baltimore-Pittsburgh Week, as the best rivalry in football preps for a Christmas day division-decider at Heinz Field. If Baltimore wins out (at Pittsburgh, at Cincinnati), the Ravens win the AFC North. If Pittsburgh wins Sunday, Pittsburgh wins the AFC North. It's pretty simple.

Jenny Vrentas will be on the scene in Pittsburgh. She's talking with lots of people well-versed in the intensity of the rivalry. Tim Rohan will have pieces on James Harrison—he was with Harrison on Friday in Pittsburgh—and Terrell Suggs, the veteran defensive lions in the game. Andy Benoit will write about why this rivalry feels different than any other in the league.

In August, I sat with Suggs in Maryland for 45 minutes, and I bet half the conversation was on this rivalry. He seethes about it. He still hurts over the three losses to Pittsburgh in 2008. I asked him whether it's hatred, or respect, that makes it such a big deal. "Both," Suggs said. "You look at it like this, and I'm not comparing us to this, but just using it as an example. What would Muhammad Ali be without Joe Frazier? What would Michael Jordan be without the Pistons? Everybody has this foe that changes you! It's like I am a whole other person during Steeler Week."

It starts Tuesday. Hope you enjoy the coverage.

• EZEKIEL ELLIOTT INVESTIGATION: Tim Rohan on why it's taking so long for NFL to complete its look at the Cowboys running back

* * *

Quotes of the Week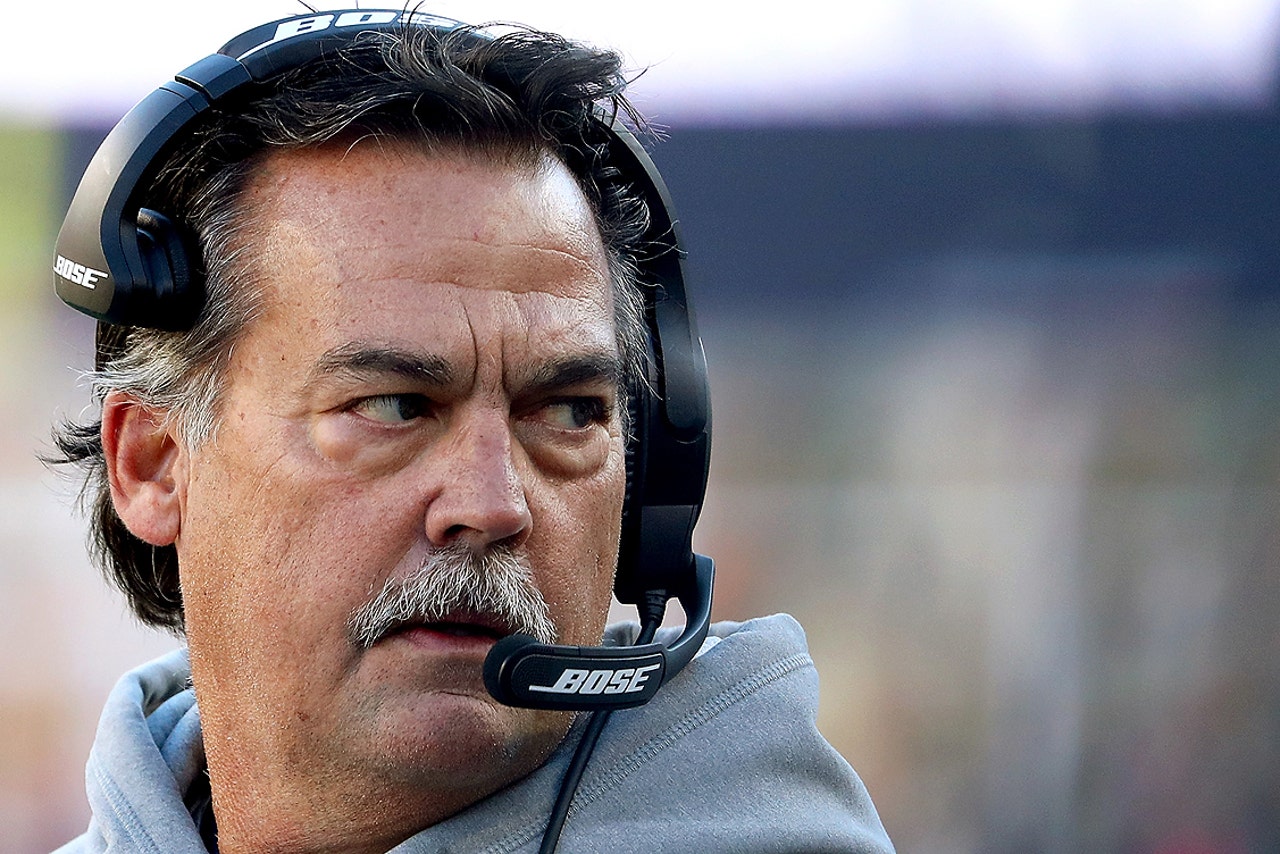 I

"I want a chance to play the Rams."

—Jeff Fisher, to reporter Charissa Thompson on "FOX NFL Kickoff."

He'll have to get a job first. I am probably in the minority: I think Fisher will get another chance—somewhere, someday. But I'd be exceedingly surprised if that chance is this year, after seven consecutive non-winning seasons with the Titans and Rams.

II

"All-time worst call ever. I take responsibility for it. Should have vetoed it right away."

—Baltimore coach John Harbaugh, about offensive coordinator Marty Mornhinweg's call with less than seven minutes left at Philadelphia and the Ravens up 27-17. On first down from the Eagles' 11, Harbaugh thought Mornhinweg should have run it to bleed the clock. But Mornhinweg called for a Joe Flacco pass, and it was intercepted, and the Eagles scored twice in the last six minutes and were a missed two-point conversion away from coming back to win.

III

"As a competitor it's very difficult to get pulled out of a game. But it didn't surprise me."

—Houston quarterback Brock Osweiler, who got yanked for backup Tom Savage, who quarterbacked the Texans to a highly unlikely 21-20 comeback win over the Jaguars.

IV

"F--- this game."

—Jets defensive lineman Sheldon Richardson, in a Snapchat video made before Saturday night's game. The Jets, unimpressed with his video skills, said Sunday they would talk to Richardson about it.

V

"A lot of this talk is coming from our enemies. We know them as jive turkeys."

—Michigan coach Jim Harbaugh, saying he will not be a candidate for the Rams' coaching job. That has to be one of the best coaching denials in NFL history.

VI

"Ali Marpet … THE Hobart College."

—The Tampa Bay guard, introducing himself on NBC's Sunday night game. It was Marpet's Sunday night debut, as it was for the vast majority of Bucs.

VII

"December in the AFC. Chestnuts roasting on open fires and Tomato Cans are falling down in front of the Sons of Bill Belichick."

—Dan Shaughnessy, Boston Globe sports columnist and devout AFC non-believer, after the Patriots' 16-3 win over supposed playoff contender Denver.

* * *

The Award Section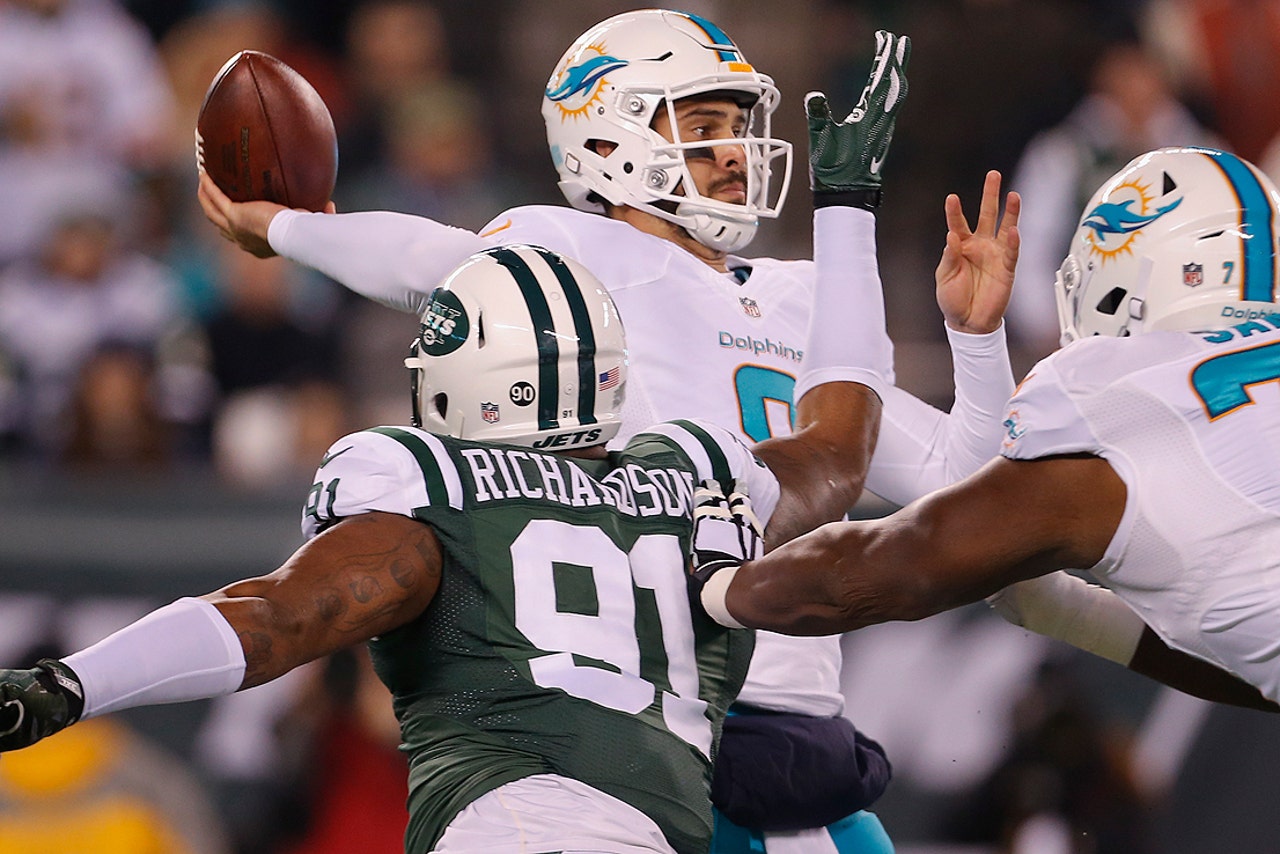 OFFENSIVE PLAYERS OF THE WEEK

Marcus Mariota, quarterback, Tennessee. I don't care about stats—19 of 33, 241 yards, no TDs, one pick, 67.9 rating—because most of Mariota's professional games have been better numerically. I care about Mariota's three fourth-quarter drives, in ungodly cold (minus-nine wind chill in Kansas City). The quarter started with the Chiefs leading 17-7. Then Mariota led the Titans 51 yards on 11 plays to a field goal; 68 yards on 12 plays to a touchdown; and 40 yards on six plays in the last minute with no timeouts to the winning field goal. That's a game very few quarterbacks could have won. Mariota did.

Matt Moore, quarterback, Miami. In nine years as an NFL backup (mostly), in 46 games, Moore had never had four touchdown passes in a game—until Saturday night. And this was his first start in almost five years. "There was some nerves," he said. Not for long. Moore hit tight end Dion Sims twice from a yard out, and threw one lovely deep ball in stride to the streaking Kenny Stills (52 yards) and another tight throw to Jarvis Landry (66 yards), all in the first 40 minutes of Miami's surprisingly easy 34-13 win over the Jets. For the game, Moore was 12 of 18 for 236 yards and a rating of 126.2. Not bad for a guy who'd been in mothballs behind Ryan Tannnehill.

Ty Montgomery, running back/wide receiver, Green Bay. Two months ago, the player his former coach at Stanford, David Shaw, called "one of the most versatile players I've ever seen" was forced into duty at running back because of injuries in the Green Bay backfield. The Packers intended for Montgomery to continue to climb the ladder at receiver and become one of Aaron Rodgers' trusted targets for the next few years. But need is need. And Sunday, at frigid Soldier Field, Mike McCarthy's running-back gambit paid off. Montgomery, in the Packers' biggest game of the season, rushed 16 times for a Week-15 best 162 yards. Noted Packer fan Lil Wayne noticed. "I may very well name my next kid or album Ty Montgomery!!" he Tweeted.

DEFENSIVE PLAYERS OF THE WEEK

Wesley Woodyard, linebacker, Tennessee. Pretty pedestrian stat line—four tackles, one for loss, no sacks. But with the Chiefs up 14-7 midway through the second quarter, Kansas City had the chance to take a two-touchdown lead on a day with minus-9 wind chill and the quarterback on the other team from Hawaii. Third-and-one, Kansas City, at the Titans' one. Power formation. K.C.'s 230-pound running back hit the hole between right guard and tackle, and boom! There was Woodyard, stoning Spencer Ware for a half-yard loss. Next play: Ware again, on fourth-and-goal from the one, and four Titans, led by Woodyard, stoned him again. No gain. Looking back, those were the two biggest defensive players of the game for the 8-6 Titans.

David Irving, defensive end, Dallas. Undrafted out of Iowa State in 2015 and signed off the Chiefs' practice squad 15 months ago, Irving has become a relentless part-time rusher. His two fourth-quarterback sacks of Jameis Winston put the Bucs in big holes—second-and-16 with 13 minutes left in a tie game, and second-and-18 with three minutes left with the Bucs down six. Irving also had three more quarterback hits and a pass-defensed in Dallas' 26-20 victory.

SPECIAL TEAMS PLAYER OF THE WEEK

Ryan Succop, kicker, Tennessee. His 39-yard field goal in the Arrowhead igloo brought the Titans to within one score early in the fourth quarter, and his 53-yarder at the final gun won a game that looked very lost. Tennessee 19, Kansas City 17, keeping the Titans alive in the AFC South title hunt. "I don't get very emotional after games," the ex-Chief told me. "But after this, how could I not? Kick of a lifetime."

Marqise Lee, wide receiver/kick returner, Jacksonville. The Jaguars never should have lost at Houston—not after Lee's masterful 100-yard sprint up the right sideline against the Texans' kickoff team, the first Jacksonville kickoff return for a touchdown since 2007. It was an amazing return, partly because Lee was not touched by a Houston defender till he reached the goal line, 100 yards after he started his jaunt.

Walt Aikens, safety, Miami. In the third quarter Saturday night, Miami up only 13-10, Aikens, a third-year special-teams ace from Liberty, burst past a feeble matador block by the Jets' Brandon Wilds, protecting the right wing. Wilds, playing his second game in the NFL as an undrafted free agent running back from South Carolina, is not going to have a long career in the league if he takes his job as cavalierly as he did on this play. Aikens suffocated Lachlan Edwards' punt as much as he blocked it at the New York 41. "Scoop and score, that's what we're taught," Aikens said. The force of the block sent the ball careening backward toward the Jets' goal-line. Aikens nabbed it around the 11-yard line and ran it in for the game-turning touchdown. Five minutes later, the Dolphins had a 34-10 lead and sent the crowd heading for the exits in New Jersey a quarter early.

COACH OF THE WEEK

Jack Del Rio, head coach, Oakland. When Del Rio in 2015 got the Raiders' job—his dream; he went to Raider games as a kid, and grew up 25 minutes away—the team was coming off 4-12, 4-12 and 3-13 seasons. On Sunday in San Diego, Oakland's hard-fought 19-16 win ensured a playoff spot for the Raiders, their first after a 13-year drought. And Del Rio, coaching sometimes with guts he didn't have in Jacksonville, has managed to wipe the stink that stayed on him for years with an unimpressive run coaching the Jaguars. Now he's got the Raiders in position to be the second seed if they take care of business the next two weeks (Indy at home, at Denver). The Raiders are 11-3. Never thought I'd type that sentence again.

Steve Spagnuolo, defensive coordinator, New York Giants. In the past two weeks, the Giants have faced division leaders (Dallas, Detroit) with MVP candidates at quarterback (Dak Prescott, Matthew Stafford). The Cowboys and Lions had the ball for 26 possessions in those two games … and scored one touchdown. In the span of one off-season, with defensive players GM Jerry Reese bought, Spagnuolo has constructed a defense rounding into the kind of form eerily reminiscent of the D he built into a Super Bowl winner in 2007 in the Meadowlands. The Giants are a very interesting team right now. The defense is why.

GOAT OF THE WEEK

Blake Bortles, quarterback, Jacksonville. There's no player who let Gus Bradley down more this year than Bortles—and that's saying something on a 2-14 team. Bradley got fired after the disgraceful 21-20 loss to Houston (Jacksonville blew a 20-8 lead late with some of the most feeble offense of the year), and it was just a matter of time before it happened. But Bortles needed to make just two or three plays down the stretch to clinch this game, and he couldn't make one. In the last 20 minutes, which started with that 20-8 Jacksonville lead, Bortles had the ball five times. Jacksonville went 11, 87, minus-10, 15 and zero yards on those five drives, and the last one ended with an interception that wasn't close to being a smart risk.

* * *

Right Combination of the Week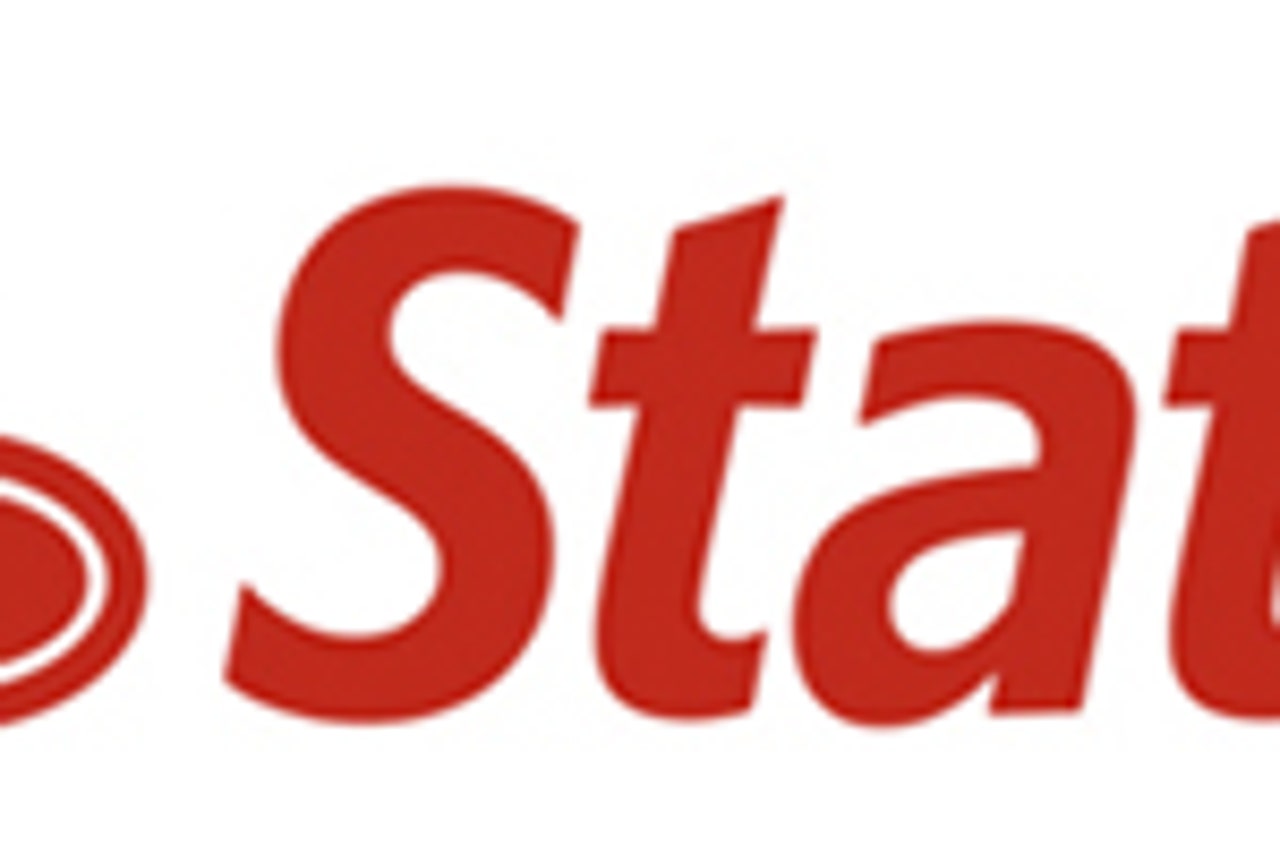 Devonta Freeman and Tevin Coleman, running backs, Atlanta. All season, they've been a lethal combo for the Falcons, the kind of two-headed running threat that gives opposing defensive coordinators fits all week in preparation. In the rout of the 49ers on Sunday, Freeman and Coleman combined for 34 carries, 197 yards, 5.8 yards per rush, and three touchdowns (all from Freeman). Talk about smart drafting by GM Thomas Dimitroff: Freeman came in the fourth round in 2014, Coleman in the third round of 2015—proof that greatness doesn't reside only at the top of the draft. It's the kind of speed-inside running combination that every team in the league is looking for in the backfield.

* * *

Stats of the Week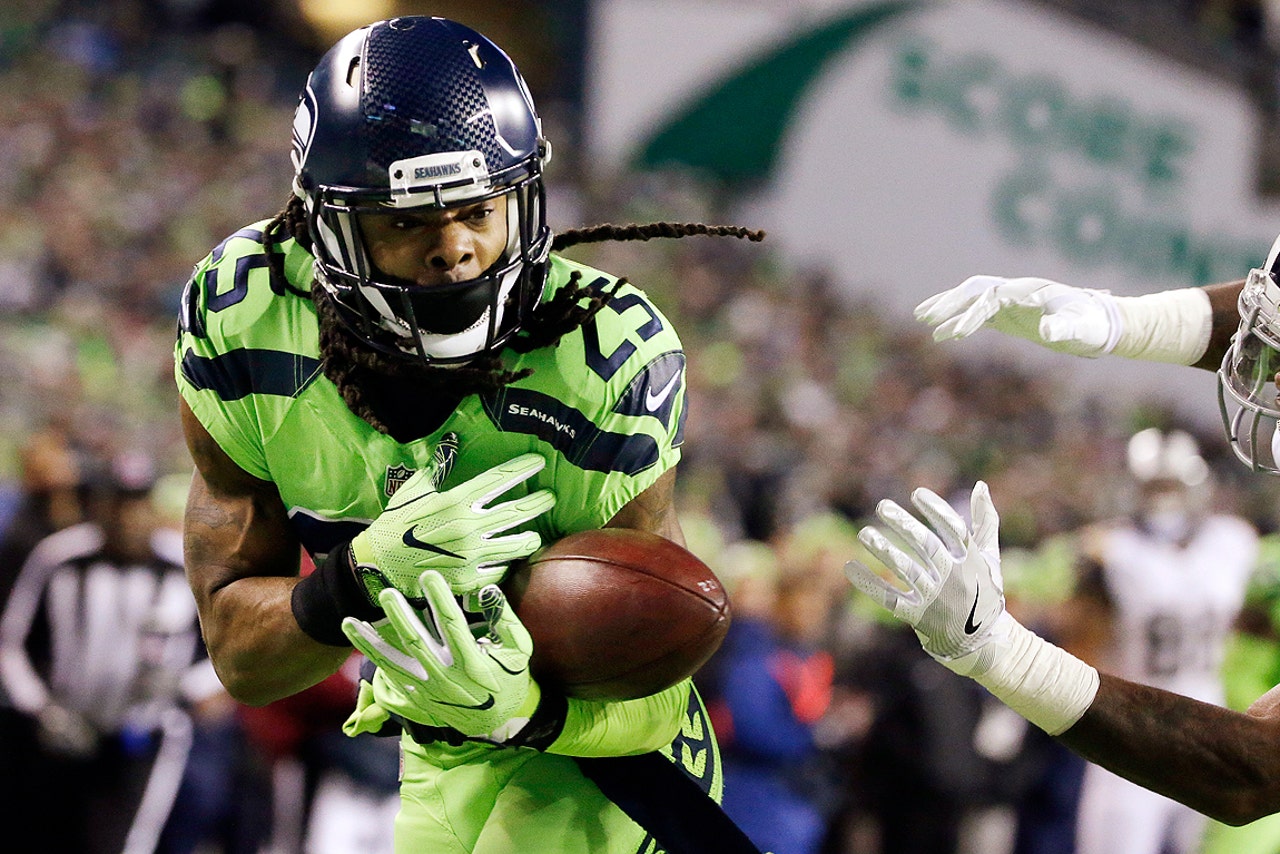 I

The world saw Richard Sherman flip out on the Seattle sideline Thursday, questioning (that is putting it mildly) offensive coordinator Darrell Bevell for calling a pass play at the goal line in the third quarter of the Seahawks' win over the Rams. Afterward, Sherman said he let coach Pete Carroll know that, "We're not comfortable with you throwing the ball at the one." Then, a Seattle Times columnist, Matt Calkins, asked Sherman if, as a player, he should be openly challenging the play-calling on the sidelines. "One hundred percent," Sherman said. "We go out there, we sacrifice, we battle. We don't give away our battle. You honor our sacrifice."

Well, that's absurd. Patently absurd. Remember: it's the other side of the ball that Sherman is questioning. There is no defense for what Sherman did.

So I looked at how two teams with top offenses—New Orleans, ranked first in the league entering Sunday's play, and New England, with Tom Brady playing at a career peak—handled snaps from the opposing one-yard line this year.

New Orleans has had 15 offensive plays from the opposition's one-yard line. Of those:

• Ten were runs. Five were touchdowns. Four were gains of zero. One was a two-yard loss.

• Five were passes. Three were incomplete. Two were touchdowns.

New England has had 12 snaps from the opposing one-yard line. Of those:

• Eleven were runs. Six were touchdowns. Three were gains of zero. Two were one-yard losses.

• One was a pass, which was incomplete.

So 21 running plays, 11 touchdowns, 10 failures … just about 50-50. I don't believe you can make a definitive judgment about what statistically looks like a coin flip.

Two points: It's ridiculous to say you shouldn't pass from the one-yard line. It's as ridiculous for any players on the sidelines to be screaming about whatever is called.

II

Per Pro Football Focus, the Seahawks are fourth in the league in runs for zero or negative yards. They have 89 of them this year—6.4 per game. Only three teams in the league have more.

* * *

Factoid That May Interest Only Me

Postscript to the Sherman rant, from Pro Football Focus:

• Seattle's tackles—a Bradley Sowell, George Fant, Garry Gilliam rotation this year—are rated 72nd, 73rd and 74th among 76 qualifying NFL tackles. In other words, they're three of the five worst tackles in football this year.

• Seattle's guards, Mark Glowinski and Germain Ifedi, are 76th and 81st among 81 qualifying guards. Similarly bad.

• Seattle's center, Justin Britt, is 16th among 36 centers—middle of the road.

Now, you might argue that by calling a pass, you're endangering Russell Wilson and causing him to throw a risky pass—which did happen when he was nearly intercepted on the ensuing throw for Jimmy Graham. But that's moot. A player can't go batcrap on the sidelines about play calls the way Sherman did.

* * *

Dr. Z Unsung Guys of the Week

Each week, in conjunction with Pro Football Focus, I'll point out three players who played well but were under the radar. Paul Zimmerman would have loved this section. This week's trio:

1. Bills FB Jerome Felton. His performance Sunday at a position in decline was a throwback to when fullbacks played every offensive snap. Felton's run-blocking was a crucial part of the Bills racking up 280 rushing yards. He led all offensive players this week in run-blocking grades.

2. Packers OT David Bakhtiari. Left tackle Bakhtiari didn't allow Aaron Rodgers to get touched against the Bears; he didn't allow a sack, hit or hurry on his 40 pass-blocking snaps, ranking first among all offensive linemen in Week 15. He also graded positively as a run blocker and helped Ty Montgomery rush for 162 yards.

3. Colts S Mike Adams. He played a big role in the Colts limiting the Vikings to six points. Sam Bradford's rating when throwing into Adams' coverage was 39.6. Adams had an interception and his run-defense grade was fourth among all NFL defenders this week.

Go here to access PFF grades on every player.

* * *

Mr. Starwood Preferred Member Travel Note

Proud of my ability to move around this metropolis known as greater New York. On Friday, I had to be at the Dolphins' hotel in Jersey City to interview Adam Gase at 4:45, then Glen Head Country Club 46 miles as the crow flies to the east, in the middle of Long Island, at 7:30 for Adam Schefter's 50th birthday party.

3:42 p.m. Get on subway, Upper West Side of Manhattan. Arrive Penn Station 3:58 p.m. Walk one block to PATH station at 33rd Street in Manhattan for the train to Jersey City.

4:07 p.m. Get on PATH train to Jersey City. Walk four blocks to Westin Hotel. Set up podcast equipment.

5:13 p.m. Gase walks in for 24-minute conversation.

5:48 p.m. Leave hotel. Walk back to PATH station.

6:02 p.m. Take train back to 33rd Street. Walk to Penn Station.

6:24 p.m. Board Long Island Railroad train from Manhattan to Manhasset on Long Island. Arrive 7 p.m. sharp.

7:05 p.m. Call an Uber.

7:14 p.m. Take the Uber to Glen Head Country Club.

7:35 p.m. Arrive at Glen Head Country Club. Greet a beaming Schefter at the door to his party.

"You were with Gase just now?" he said.

It's all about the logistics, baby.

* * *

On Their Night Table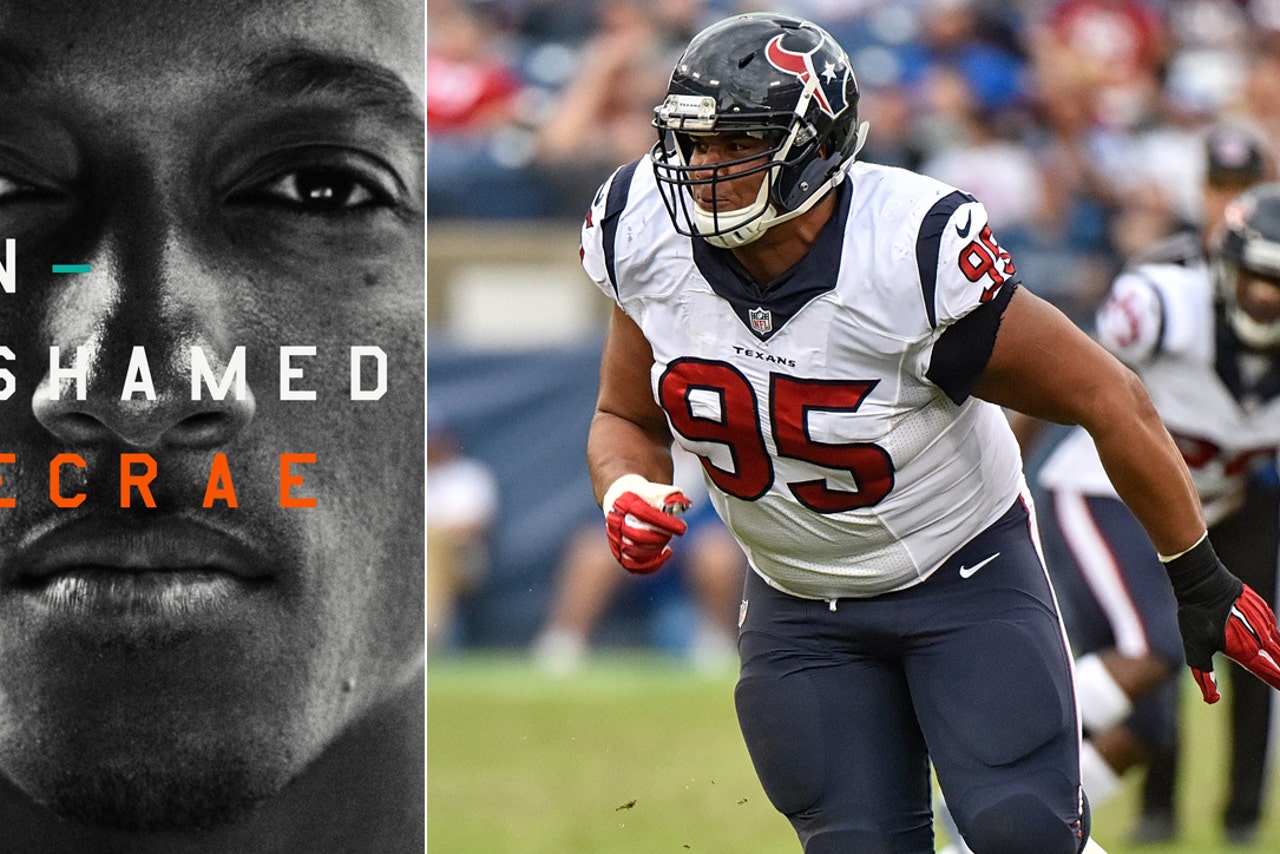 Unashamed, by Lecrae
Recommended by Texans DT Christian Covington

Of this memoir by Lecrae, the popular Christian hip-hop artist, Covington writes: "Come as you are. It is a phrase that provides very little to some but a tremendous amount of opportunity to others. Whether Christian or Agnostic, Republican or Independent, black, white, none of that truly matters. Just come as you are. My name gives away my stance on faith and I'm all right with it being public knowledge. And I'm all right with it even more so after reading this book. The world that we live in today is somewhat fragile; people have to walk around catering to the opinions of others, watching what they say, how they say it, hoping and praying that the next words that come out of their mouths aren't taken out of context. And it can be said for both fiendish and warmhearted words. But as Christians, we are taught to be bold, unapologetic, and to be truly unashamed of who we are and of whom we serve. It kind of makes the whole walking-on-eggshells thing a little hard for us.

"Lecrae's take on what it means to be 'Unashamed' comes from his personal tribulations of his upbringing to his tumultuous uphill battle to remain true to himself in an industry where doing just that can literally end your career. Being a successful musical artist requires talent, dedication, commitment to the tasks at hand, resiliency to conquer any upcoming obstacles, and sadly enough, the right amount of compromise. The true expression of one's gifts may never connect from the pen to the paper due to musical censorship, record company philosophies, or basic principles of, We don't like it, so do something different. For Lecrae specifically, his story is somewhat unique being a Christian rapper. Staying true to oneself as a Christian is hard enough already; mix that with the temptations and the environment that comes with being involved in the music industry and strengths will surely be tested.

"I highly recommend this book to anyone who has been down, anyone who has felt silenced or censored, and anyone who has experienced that "sink or swim" breaking point. Come as you are: When you listen and comprehend, you will be heard and understood."

You can purchase Unashamed here.

* * *

Tweets of the Week

I

One of the most impressive things about Tom Savage today was his performance on pressured dropbacks:

9/12
107 yds
8.9 yds/att
101.7 Rating— Vinnie Ronca (@PFF_Vinnie) December 19, 2016

II

Well, we can look forward to next week in New England #sarcasm— Joe Namath (@RealJoeNamath) December 18, 2016

III

Catch of the Year!!

Youngstown State's Kevin Rader sends the Penguins to Frisco with an AMAZING snag! #FCSPlayoffspic.twitter.com/JhH8A2QNsj— FCS Football (@NCAA_FCS) December 18, 2016

* * *

Pod People

From "The MMQB Podcast With Peter King," available where you download podcasts.

This week's conversations: Green Bay coach Mike McCarthy and "60 Minutes Sports" correspondent Armen Keteyian—veteran investigative reporter—on the new Lawrence Phillips documentary on Showtime.

 

• McCarthy on lasting longer than any coach in Packer history except Curly Lambeau: "It's an honor to coach here. I think all of us feel that way and it is really part of the culture that has been established here in Green Bay. Not only are we so appreciative of the culture we have today, but of the history and tradition of the Green Bay Packers. It's gone fast. It doesn't seem like year 11, but it is a special place and I am thrilled to keep maximizing it. On another note I think it is really a reflection of my coaching staff and the people I work with. We have a veteran coaching staff and the program that Ted Thompson built here, it speaks for itself. Longevity is tough to accomplish in this league."

• Keteyian on what he'd recommend Roger Goodell and Lisa Friel—who leads NFL investigations into domestic violence—do to make progress in the area: "That is a difficult question because … the root causes do not start in the NFL. They do not start in college. They do not start often in high school. They start in homes and they often start in single-parent homes. Sometimes they start on the street, in public schools where kids are marooned or abandoned by their parents. … If you don't educate, and I know when you get to the NFL, your focus is far, far from domestic violence issues because the careers are so short and the celebrity is so great and the trappings and the temptations are there in so many different ways; but I think, having been around Ray Rice after his domestic violence and what he learned from it, I would use people like Ray Rice. I would use people that have been through it and have learned from it, to speak to athletes on their level. Because I don't think a rookie symposium and a skit by somebody is going to resonate at this time."

Coming soon—subject to change—on The MMQB Podcast With Peter King:

• Dec. 21: Dallas Cowboys owner Jerry Jones in a rare single-guest podcast. Jones is great on the woes of the past two decades, and on Tony Romo.

• Dec. 28: Miami coach Adam Gase and Stanford coach David Shaw. Gase is good on the influence of Nick Saban on his career, and on the rewards of coaching Peyton Manning in Denver. Shaw has great stories on Stanford alums Richard Sherman and Doug Baldwin. You'll come away from this one wanting to sit down for a coffee with Shaw.

Subscribe. These shows are really fun for me, a chance to talk to important football people in conversations, not quickie interviews.

* * *

Photo Op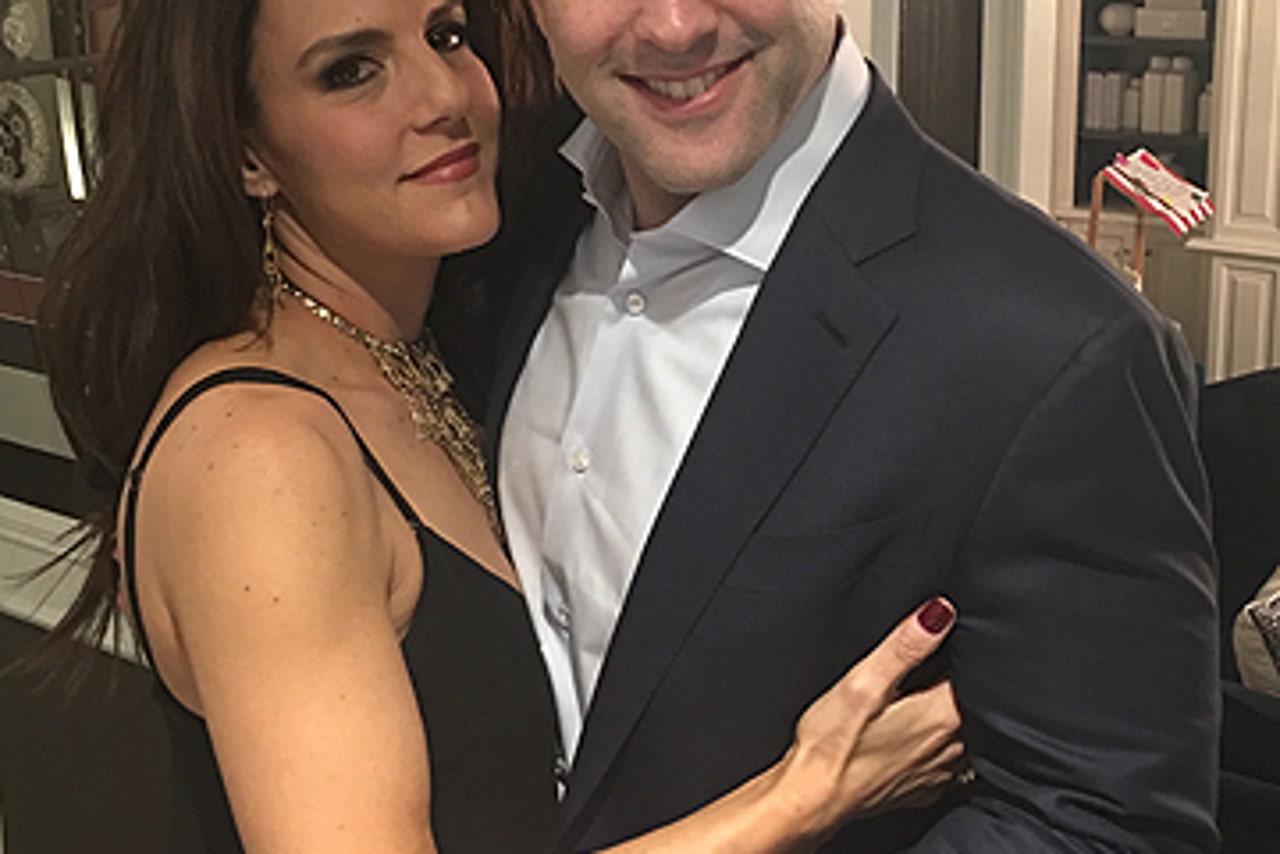 Adam Schefter's 50th birthday party Friday night was fun for many reasons. It was gigantic, a gem of a bash put on by Schefter's wife Sharri, with loud music and dancing till the wee hours, and the CNBC "Mad Money" guy, Jim Cramer, going nonstop at our table about his love of football. Schefter dancing to "Don't Stop Believing" with 8-year-old daughter Dylan was as cute as it comes. But what I'll remember from the night is looking around the room and not knowing a whole lot of people. Trent Dilfer and Mike Shanahan and Mark Schlereth and a few other recognizables were there, but this night was cool because Schefter had his life friends there, not his football friends … his college pals from Michigan, his own family and Sharri's family, the secretary from the Denver Post sports department who was like a second mom to him early in his career. I have a lot of respect for that. Oh, and Cramer? They're insatiable texting pals. Cramer's a huge fantasy football, and football, fan.

* * *

Ten Things I Think I Think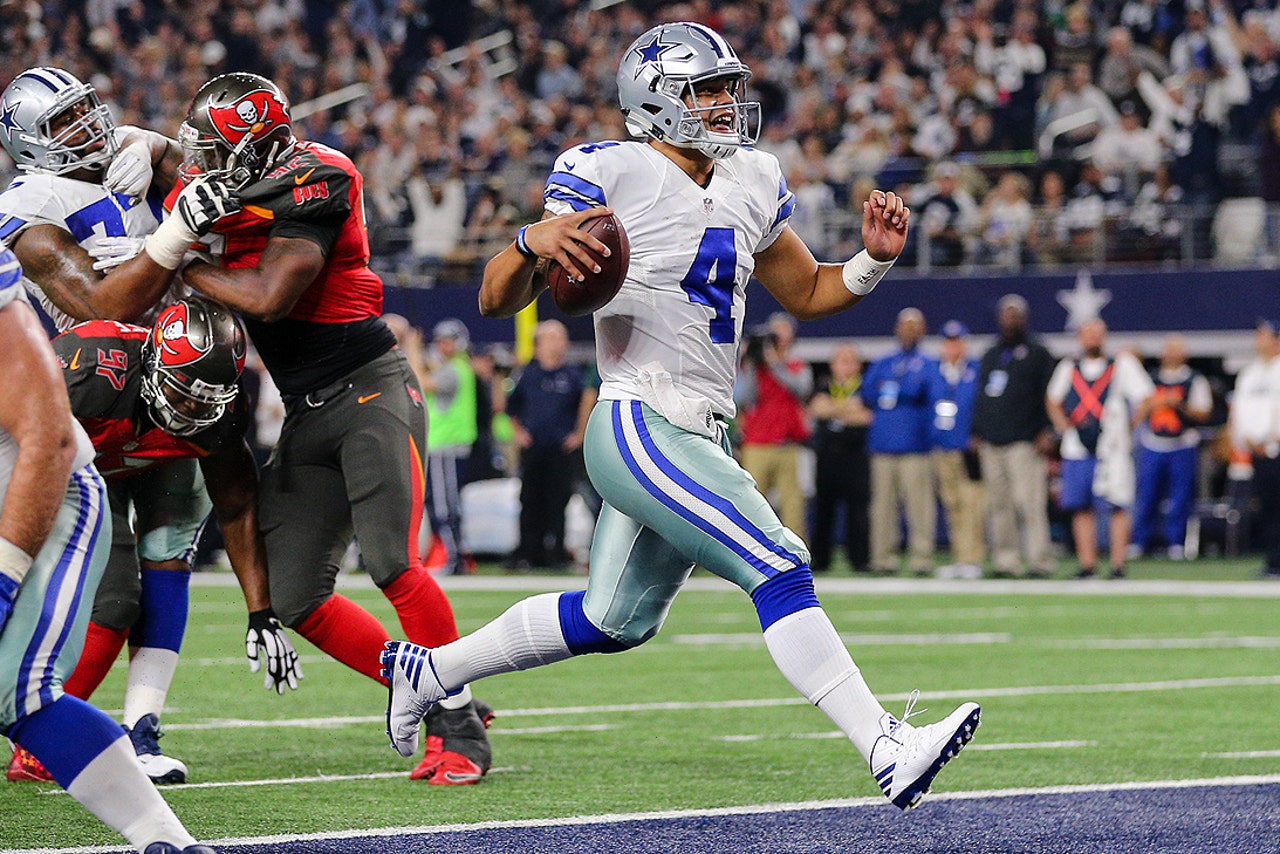 1. I think these are my quick notes of analysis from Week 15:

a. Anyone want to bench Dak (32 of 36) Prescott now?

b. It's bad enough that Jacksonville owner Shad Khan had to fired his head coach a week before Christmas. But now Khan also has to strongly consider getting a new quarterback after another dreadful performance by Blake Bortles in a game that Jacksonville never should have lost.

c. Speaking of bad quarterbacks in the Houston-Jacksonville game: I'm sure Bill O'Brien knows this, but Brock Osweiler has to be the backup quarterback to Tom Savage for however long this season lasts.

d. I think Jordy Nelson (82 catches, 1,037 yards, 12 TDs, coming off ACL surgery in 2015) might have earned the Comeback Player of the Year award with that bomb from Aaron Rodgers to beat the Bears.

e. We knew the Cardinals needed a new kicker, and we knew they need a developmental quarterback, but the speed-burning of the secondary by Drew Brees and his receivers Sunday showed they also need at least one burner at cornerback.

f. The definition of a good backup quarterback: laying a ball thrown 46 yards in the air right into the hands of a wide receiver for a touchdown, which is what Matt Moore did for the Dolphins late in the first half Saturday night against the Jets.

g. No one talks about Giants nose tackle Damon Harrison much, but look at how the Giants' run defense has improved: from 4.4 yards per rush by foes in 2015 to 3.6 this year.

h. The first two coach openings—Rams and Jags—will be very good news for the offensive coaches of America, particularly the coordinators in New England and Atlanta, and the head coach at Stanford, though David Shaw's likely not ready to make the NFL move.

i. The Jets shouldn't fire Todd Bowles for one major reason: It's not his fault.

j. I cannot say the same thing about Rex Ryan, who just might be facing a must-win Saturday in a lost season against Miami at home.

2. I think I will not be remotely surprised if Tom Coughlin gets involved in the Buffalo job derby should Rex Ryan gets fired after his second Buffalo season. (Adam Schefter reported Sunday it was possible.) Coughlin is the disciplinarian the Bills could use.

3. I think I am generally not a fan of referees being too wordy on replay reviews, but I really liked John Parry's explanation on a call in the blue-painted San Diego end zone that was originally ruled an incomplete pass but was reversed on review on a very close boundary call. Said Parry: "After reviewing the play, the right foot was down with clear possession. Then the foot, the left foot, was down with a slice of blue between the heel and out of bounds. Touchdown." Perfectly clear and perfectly explained.

4. I think the Giants deserve a significant fine for head coach Ben McAdoo using walkie-talkies during the game against Dallas to communicate (walkie-talkies are illegal because they can't be shut off at the 15-second mark of the play clock, as the helmet-to-helmet communication is). But this isn't a suspendable offense. It's a move McAdoo should have known was a mistake, but using the device on four plays is not enough of a competitive advantage to suspend McAdoo, or to dock the Giants a draft choice or choices.

5. I think one of the notes of the week, one I hadn't thought of, came from Greg Auman of the Tampa Bay Times: Five heads of personnel entering the weekend on teams leading their divisions were products of the New England pipeline. Each of the franchise leaders got training from former Patriots head of personnel Scott Pioli before he left to be Kansas City's GM in 2009—and, of course, from Bill Belichick. The five: Atlanta GM Thomas Dimitroff, Tampa Bay GM Jason Licht, Tennessee GM Jon Robinson, Detroit GM Bob Quinn, and the Patriots director of player personnel, Nick Caserio. That is downright amazing. Licht picked Jameis Winston. Robinson's 2016 draft might have four cornerstone players, led by tackle Jack Conklin. Dimitroff nearly walked the plank after last season, but recent decisions—drafting Vic Beasley, signing Alex Mack in free agency—have stabilized the team. Quinn inherited a team losing a great receiver, Calvin Johnson, and signed a replacement, Marvin Jones, and drafted a very good tackle, Taylor Decker. Caserio's a good lieutenant for Belichick, as Pioli was, and learned the business from the ground up in his early New England years. Pretty telling that half the division leaders in football got bred in one organization.

6. I think this is this week's sign that Nobody Knows Nothin' About the NFL: Philadelphia and Minnesota, on the morning of Oct. 15, were legitimate Super Bowl contenders. Combined record: 8-1. Since then, they're 4-15.

7. I think I read the words "dodgeball" and "Pro Bowl" in a headline the other day, and I refused to read further. Now, had it been the headline in The Onion, I'd have devoured it.

8. I think I wonder why oh why oh why the players and the league continue to desperately try to make marketable an unwatchable event—the Pro Bowl. I know why: because more fans would watch football players pretend to play than would watch Kansas and Kentucky play basketball on a winter Sunday evening.

9. I think I can't indict the Jets for their Christian Hackenberg redshirt season, but he's not even a candidate to play right now. I suppose I just have to have faith that Jets offensive coordinator Chan Gailey and coach Todd Bowles know what they're doing, and the patient GM, Mike Maccagnan, does too. But if the Jets use another high pick on a quarterback this year, it would be the fourth time in five years they used a pick in the top four rounds on a quarterback. So far:
























| | | |
| --- | --- | --- |
| Year | Draftee | Overall Pick |
| 2016 | Christian Hackenberg | 51 |
| 2015 | Bryce Petty | 103 |
| 2013 | Geno Smith | 39 |


10. I think these are my non-football thoughts of the week:

a. Story of the Week, by Evan Allen of the Boston Globe, about the scourge of heroin on young people, and the toll it takes on the extended family. An incredible profile of a family in crisis, with a brave mom, Bonnie Allen, who puts words to what so many families think: "Heroin is the worst thing in the world."

b. I've really enjoyed reading Cam Cole in the Vancouver Sun and other outlets over the years. After 41 years in the business—and 33 Grey Cups, and 18 Super Bowls, and 16 Olympics—Cole retired the other day and wrote a terrific column about it.

c. Hey Sid Hartman, need any help with your column while you're recovering from your broken hip? (Sid, the 96-year-old Minnesota legend, broke his hip in a fall Friday night.) Feel for you. Wishing you the best. The Star Tribune won't be the same until you return.

d. Football Story of the Week: By Jere Longman, of the New York Times, on a high school in Texas that had a tragic bus accident two weeks ago.

e. Talk about the power of high school football. That story by Longman is so good, and so illustrative of how the game can unite towns (plural) behind a grievous situation. "Football was big, but humanity was bigger," school principal Jim Baum told Longman. So many good people in the world, and Longman finds a lot of them in this pocket of Texas.

f. Craig Graham Sager, who died last week at 65, can rest in peace knowing his legacy will live for decades. He did his job with verve, would not let leukemia ruin his love of life, and left an incredible reputation in his wake.

g. I told you last week about Richard Sandomir, the veteran sports reporter and columnist for the New York Times, leaving the sports beat to write obituaries. (I think most people would say, Man, that's a crappy trade.) But there's some gravitas about writing obits for the paper of record. Here's Sandomir on Sager.

h. Here's Sandomir on a sitcom actor from "Bewitched" (or as we used to call the show as kids, "Webitched"). That's the obit beat. Politician one day, scientist the next, sideline reporter the next, actor the next.

i. You see all those commercials for "The Man in the High Castle" over the past couple of weeks? NFL Quiz: What NFL star says that's his favorite TV show? Answer below.

j. I saw "Manchester By The Sea," which is the most unrelentingly depressing movie I've seen in years. But it's also very good. Casey Affleck is outstanding as a forever-affected dad-turned-guardian, and Michelle Williams, in far less screen time, portrays grief and a mother's woe as well as it can be played. So those were good things. But wow, that was a Debbie Downer.

k. Last man out of the Red Sox bullpen, turn out the lights, or whatever the cliché befitting that unit of abandonment would be.

l. Seems a little small of Aroldis Chapman to burn Joe Maddon about his use in Games 5, 6, and 7 of the World Series on his way out the door.

m. Someone said to me the other day, when I commented on Twitter about The MMQB holiday party, that I should call it a Christmas party. Then what would the two Jewish people in the house think?

n. Coffeenerdness: Starbucks dropped the ball on the eggnog latte this year. Pretty inconsistent holiday drink over the years, and it's weak and borderline tasteless this year.

o. Beernerdness: Tried the Drake's Hefeweizen recently (Drake's Brewery, San Leandro, Calif.). It's no Allagash White, but it does have the light feel and strong witbier taste, improved by a small lemon slice.

p. I beg you, 1-877-Kars-4-Kids: Give me a new commercial. Give me anything. If I hear that jingle once more I'm going to be tempted to throw the flat screen out the window. Very tempted.

q. Mike Tirico had the line of the night Saturday during Dolphins-Jets, after a fumble forced by a Dolphin lineman's hip: "This is of course the scene of the butt fumble."

r. Quiz answer: Indianapolis quarterback Andrew Luck, who loves the show about what might have happened if the Nazis won World War II.

s. You will think this is partisan, and you are free to think what you wish. But it is a simple statement after the final press conference of the Barack Obama presidency: I'm going to miss the intelligent and well-reasoned and elegant discussions about the issues, the thoughtful way he answers questions and how he is pointed in a not-beating-you-over-the-head way when he has to be. I appreciate how he's always brought a cool head and a near Master's degree of intelligence into whatever he discusses. I'll miss that.

* * *

Who I Like Tonight

Washington 23, Carolina 13. As our Andy Benoit writes today at The MMQB, the Cam Newton season is one to forget—he's the least accurate passer in the NFL this season, a year after being named MVP. It's odd to see the difference in the two passers in this game, coming so soon after Newton's coming-out party last year. Entering play Sunday, in rating, Kirk Cousins was sixth (100.3), Newton 28th (78.9). Passing yards: Cousins was third (4,045), Newton 24th (2,774). Accuracy, minimum 200 pass attempts: Cousins fifth (67.5 percent), Newton 31st (and last, at 53.5 percent). This game will be a good indication of where Washington is, and whether there's much of a chance that as the sixth seed in the playoffs, the team can wreak any havoc on the road.

* * *

The Adieu Haiku

Hey there Kirk Cousins.
You've got three games to show Dan
He needs to pay you.

• Question or comment? Email us at talkback@themmqb.com.  

This article originally appeared on
---
---