National Football League
National Football League
Ellis practices for first time with Patriots
Published
Aug. 21, 2011 1:22 a.m. ET

Shaun Ellis spent 11 seasons chasing down the New England Patriots.
On their side now, he's still trying to catch up.
Signed by the Patriots to a one-year deal earlier this month after 11 seasons with the New York Jets, Ellis participated in practice for the first time this preseason Saturday, a significant sign for a defensive line that has already appeared impressive.
By donning a helmet and joining his new teammates for sprints and stretches at the conclusion of the light workout that lasted just more than an hour, Ellis was officially removed from the preseason physically unable to perform list, meaning he cannot be placed on the list when the regular season begins.
Ellis wouldn't delve into the specifics of his absence, only saying he needed to get into shape.
''I'm lifting weights, just running, extra conditioning, just trying to get caught up to speed with these guys,'' he said. ''They've been running a lot, so I'm just trying to get caught up with them and get ready for the season.''
Whether he plays in the Patriots' third preseason game at Detroit is still to be determined. New England coach Bill Belichick said that decision has yet to be made.
''Whatever Belichick's wanting me to do,'' Ellis said, ''that's what I'm going to do.''
Belichick was partially responsible for Ellis landing with the Jets in the first place. New York drafted the 6-foot-5, 295-pounder with the 12th overall selection of the 2000 draft, a pick the Jets received from the Patriots as compensation for plucking Belichick from New York.
Playing in all but six regular-season games throughout his career in New York, Ellis totaled 72 1/2 sacks, his best season coming in 2003 when he had 12 1/2 sacks with 69 tackles, 47 of them solo.
Despite recording just 4 1/2 sacks and 36 tackles in 15 games last season, Ellis was still instrumental in the Jets' stunning 28-21 win over the Patriots in the AFC divisional playoffs, sacking quarterback Tom Brady twice in helping lead New York to its second straight AFC championship game.
Now on the other end of this fierce rivalry, Ellis isn't surprised by what he sees so far. After all, he was drafted by former Patriots coach Bill Parcells and played three seasons under former New England defensive coordinator Eric Mangini, also a former disciple of Belichick.
''I was born into this family with Parcells, being drafted by him and going through that period my rookie year, and going through it with Mangini, you had to get back into the swing of things,'' Ellis explained. ''It's a lot different, definitely a lot different, but it's a good thing.''
It didn't take too much convincing for the Patriots to land him, either.
''Just their winning attitude and how they go about things,'' he said of why he chose New England. ''I've been on the other side for so long, you kind of respect what they do. I respect the New England Patriots. I did respect them. Once (Belichick) told me he wanted me here, I was like, `Yeah, I'll come.' ''
The Patriots, though, haven't appeared to miss Ellis too much in their first two preseason games. New England limited Jacksonville to 193 yards of total offense in a 47-12 rout in the opener and delivered an even more impressive encore Thursdaynight against Tampa Bay. Wreaking havoc all night, the Patriots held the Buccaneers to just 64 yards rushing and sacked Josh Freeman twice in the first quarter in a 31-14 win.
And to think, it all occurred without Ellis, in addition to mercurial defensive lineman Albert Haynesworth, an offseason acquisition from the Washington Redskins who returned to the practice field Saturday to watch his teammates after being absent for most of training camp.
Belichick said Haynesworth is still day-to-day.
Andre Carter, another veteran defensive end in his first season with the Patriots who made an impact in Thursday's victory, also sees the early makings of a feared unit in Ellis, Haynesworth and three-time Pro Bowl player Vince Wilfork.
''I think the one thing that we have is a high level of character, just as far as on and off the field,'' Carter said. ''I think when you have a great number of guys, it's not about ego, but it's guys coming together and willing to work and have a big sense of camaraderie. You can definitely go a long way . but like I told you, you got to earn it every play and every game.''
Watching his teammates succeed, Ellis said, has only furthered his drive to become a part of it.
''Everybody knows when you start a defense, it starts up front. It's where it starts at. Then you go up to the linebackers, secondary,'' he said. ''I think we got the potential to do great things with this defense.''
---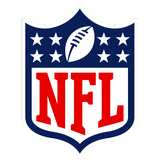 Get more from National Football League
Follow your favorites to get information about games, news and more
---