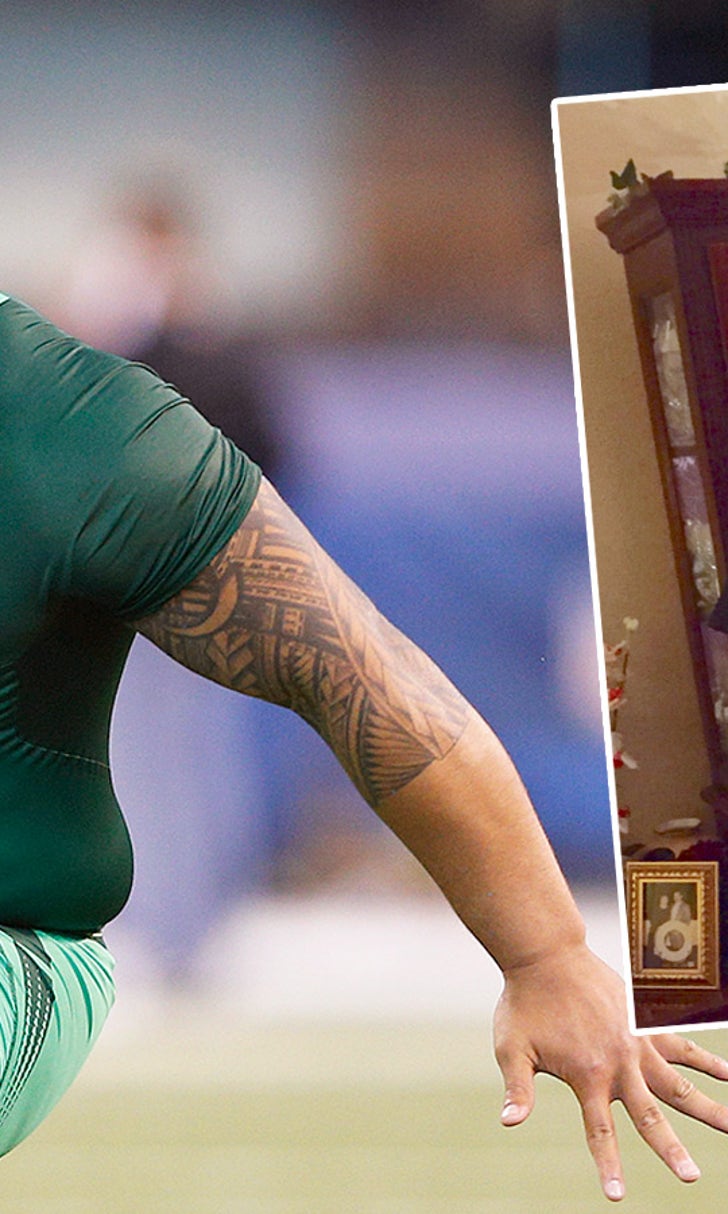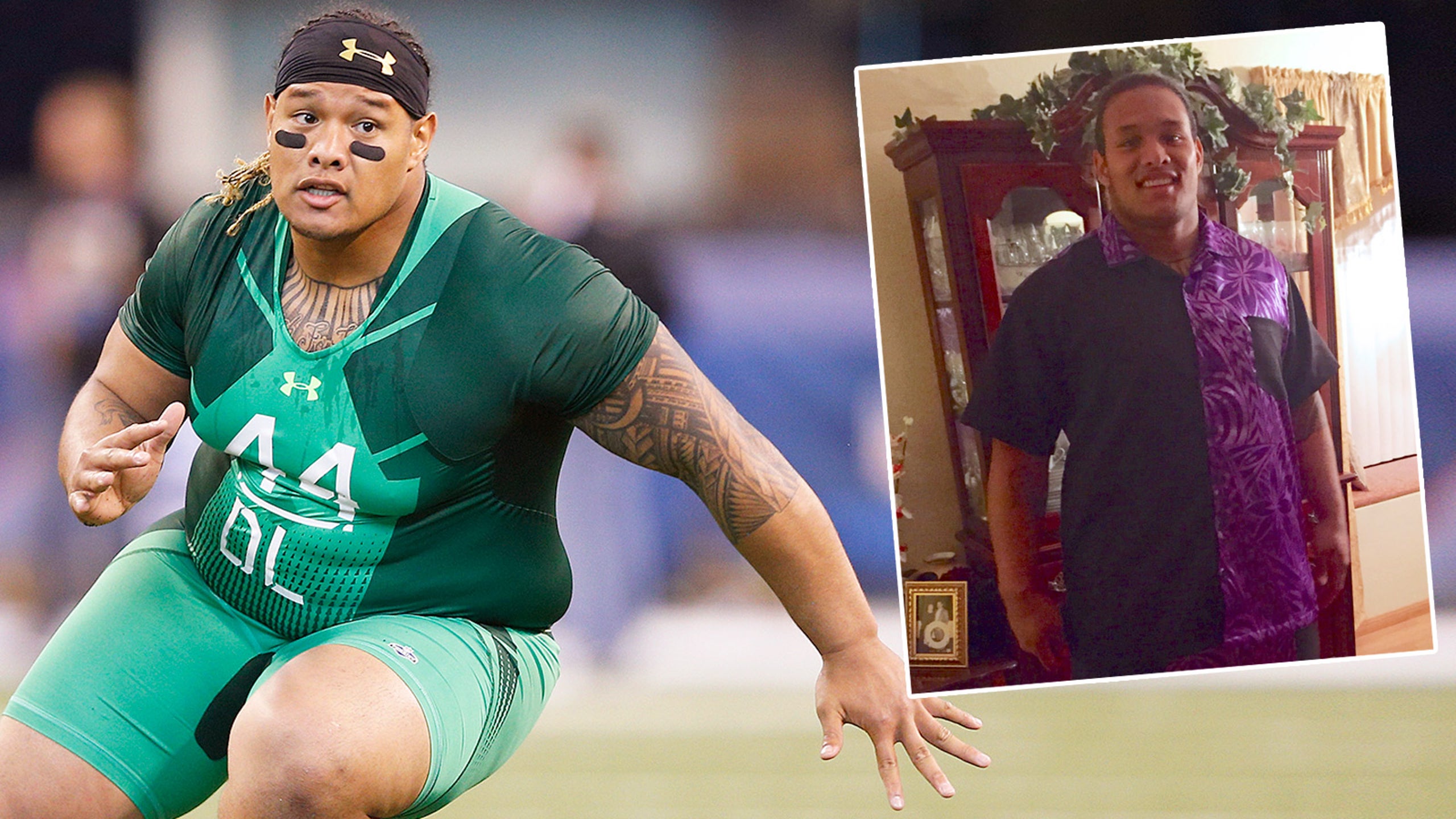 Draft Diary: Danny Shelton tracks path to the NFL (Part 2)
BY foxsports • February 26, 2015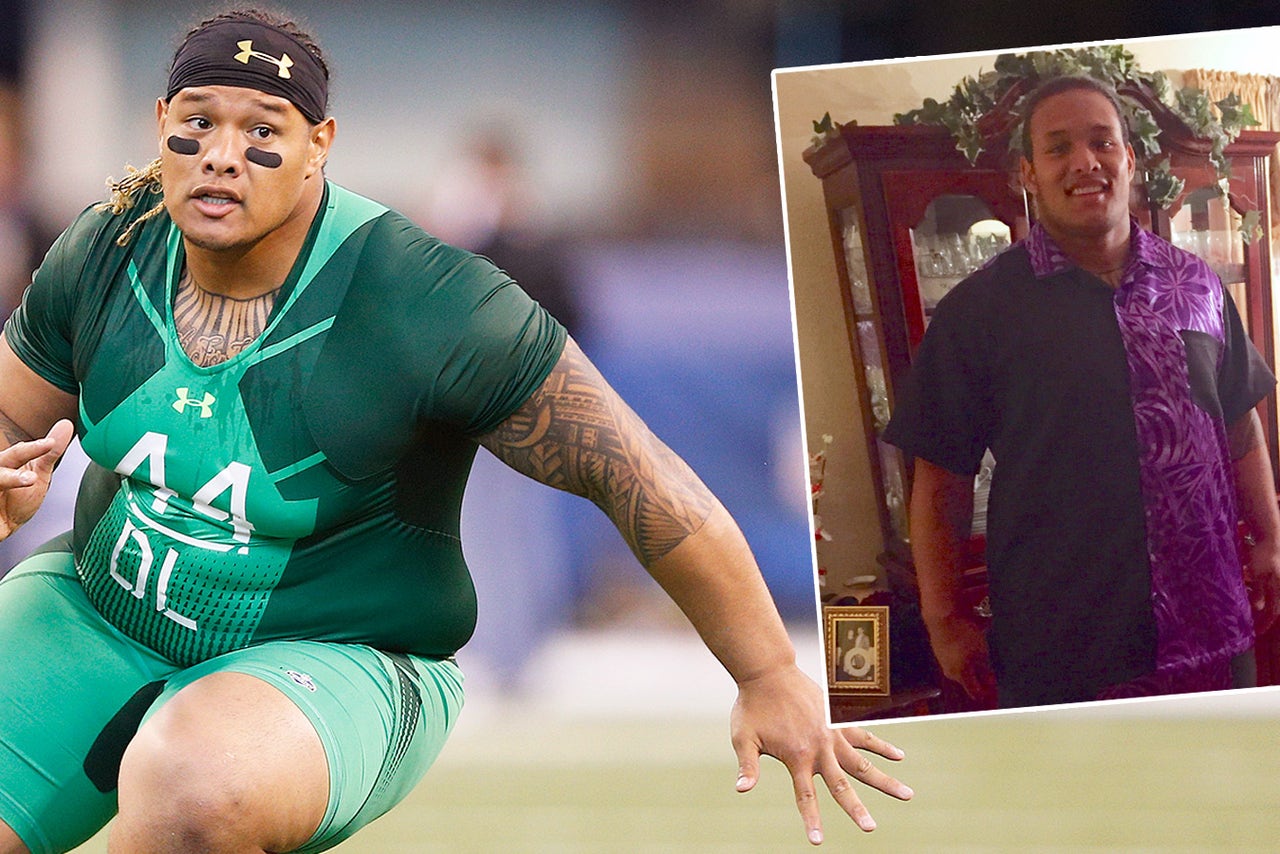 Danny Shelton played defensive tackle at the University of Washington. Projected to be one of the first defenders selected in the 2015 NFL Draft, Shelton will take you through the process of training for the NFL Combine, his pro day and the anticipation for draft day. Follow Shelton on Twitter @Danny_Shelton55. (Part 1)
SAN DIEGO -- I've had some time to reflect on my time at the NFL Combine and overall I'd say that I had a lot of fun.
I remember flying into Indianapolis with Nate Orchard who I have been working out with at EXOS. That made me comfortable, knowing somebody heading to the Combine. That started my trip off on the right foot. Once we landed, we were shuttled to the hotel from the airport and then we went through the process of getting our bag of Combine clothes. Getting the Combine clothes was something very special. I remember thinking how cool it was that I'm finally here. I was excited and I was ready to take this opportunity to the next level.
That first night I was in bed tossing and turning. I was too excited to go to sleep. The three-hour time change probably didn't help.
That next day I was up at 4:30 in the morning and we had to do drug tests. Later, we had interviews with some of the doctors clarifying what injuries and surgeries we had during college. We also underwent EKG for heart tests. It was like four hours spent at the hospital. It was long for a lot of guys and some people were getting impatient. I remember some didn't bring snacks, either. Fortunately I was able to run to the Omni before and meet with some of my coaches and pick up some snacks before going to the hospital. I just remember it was a lot of waiting. You had to be mentally prepared for it. I shared some of my snacks with players, talked about the long process and how exciting it was. Afterwards was when the fun began.
We went back to the hotel and we were taken around the gift suites. That part of the Combine was one of the highlights because they treated us like celebrities. They were giving us free gifts and wanting us to wear their gear and take pictures. Later that day, we had a group meeting which was like the orientation for the Combine. A lot of people talked to us about the process and gave us some advice. It was important to keep our mental state leveled out. When I got back to my room I tried to get some sleep.
The first few days were draining, but I remember how blessed I felt to be there. Before I knew it, it was time for our formal interviews. I was excited to have some formal wear to represent my culture. Just wearing that and representing my culture and going into the meetings and seeing their reaction to what I wore, it made me more comfortable and confident. I got so many compliments on how I looked and the way that I represented my culture and myself. It was an awesome feeling and exactly what I wanted.
The longer the week went on, the more sleep we were able to get. The most sleep I got in one night, though, was about four hours. I wasn't complaining, though.
We got up early to do the bench on one day. We were all standing in line and visited with some weight room coaches. They gave us some warmups to do to get ready for it. I remember rolling out and stretching, preparing myself mentally and getting excited to get it done. I knew I wanted to at least get 30 reps. Once I got under and started throwing up the weight, I started counting in my head. Then, I lost count at about 20. That's when I just kept telling myself to push out a couple more. Then I'd tell myself to push up a couple more again. When I was done, I had no idea how many I did, but the coach told me 34. I was overwhelmed with excitement because that was a new personal record for me. 
Going into the last day, it was time to get ready for the physical tests. We arrived at the stadium and went through some warmups and stretches. The coaches kept telling us to have fun and be confident. That's exactly what I did. I tried to help others become more comfortable and have more fun. I got the numbers that I wanted. It was stress off my shoulders and a lot of fun. I loved competing against some of the best players in the country and it was truly an honor.
I feel like I boosted my draft stock in Indianapolis. Now, I have to get ready for my pro day. There's nothing really too much to do at my pro day, so I'm looking to improve on my broad jump to show a little more explosiveness. Then I'm looking forward to doing the defensive linemen drills that the coaches want to put me through.
This process has been a lot of fun and I'm looking forward to finally playing in the NFL.
---
---