National Football League
National Football League
Dolphins secondary shows knack for big plays
Published
Oct. 29, 2014 6:00 p.m. ET

DAVIE, Fla. (AP) Starving for quick-strike plays, the Miami Dolphins have found one way to score fast - by getting the ball into the hands of their secondary.
Three Miami defensive backs have touchdowns this season, including interception returns last week by Louis Delmas and Brent Grimes, and the Dolphins are on pace to set an NFL record with their average of 43.2 yards per interception return.
The takeaways have helped the Dolphins (4-3) win three of their past four games while averaging 29 points despite inconsistency on offense.
''When the offense is down, that's when we have to pick our game up,'' safety Reshad Jones said Tuesday. ''That's what we did last week.''
The scores by Delmas and Grimes helped Miami win 27-13 at Jacksonville even though the offense endured another frustrating afternoon and managed only one late touchdown. The secondary has more plays of 50-plus yards this season (three) than the entire offensive unit (one), leaving receiver Mike Wallace a little envious.
''We all need to be in the secondary,'' Wallace said.
While Dolphins defenders have showed a big-play knack, they also lead the NFL in two important pass-coverage categories - yards allowed per completion (6.1) and per attempt (10.2).
''We've got a secondary that is priding themselves on not giving up big plays, and coming up with big plays,'' defensive coordinator Kevin Coyle said. ''In the last few weeks, we're starting to see more of that.''
The tests are about to get tougher for the pass defense, starting Sunday against San Diego (5-3). Miami's next four opponents are a combined 22-9, and that includes games against Peyton Manning, Matthew Stafford and the Chargers' Philip Rivers.
The Dolphins' defensive backs - Jones and Delmas at safety, Grimes and Cortland Finnegan at cornerback - are confident they're up to the challenge.
''We have some of the best corners in the league,'' Jones said. ''And Lou and me, I think we're doing a good job. We've got the ball rolling in the right direction. We've just got to keep it going.''
Miami had no interceptions in the season's first three games, but the pace picked up, and last week was the first time since 1998 that the Dolphins scored twice in a game on interceptions. Add Finnegan's 50-yard fumble recovery for a score in Week 4, and Miami has had three defensive players score for the first time in the same season since 2003.
With 259 yards on interception returns, the Dolphins lead the NFL and are pace to break the franchise record for a season. Coach Joe Philbin said the team spends a lot of time on takeaway returns in practice, and his staff added a new drill this year that has paid dividends.
''There's a semi-art to it,'' Philbin said. ''We will do an interception drill with specific blocking we would like to get. It's something we like to teach a lot, and the players take pride in it.''
Miami ranked fifth in the league in pass defense last year, but the secondary underwent an offseason makeover with the additions of veterans Delmas and Finnegan via free agency. Grimes is in his second season with Miami and made the Pro Bowl last year. Jones, a starter since 2011, rejoined the secondary for Game 5 after missing the start of the season because of a suspension.
The defensive backs try to outdo each other.
''We're very competitive,'' said Delmas, who was chosen AFC defensive player of the week Wednesday. ''We push and drive one another.''
''All of us want to go out and make plays,'' Jones said.
''You don't want to be the weak link,'' Finnegan said. ''We all compete in practice. That pushes us because we know we have talent, but each Sunday you have to prove it. We'll continue to push each other, and hopefully good things happen.''
---
AP NFL website: www.pro32.ap.org and http://twitter.com/AP-NFL
---
Follow Steven Wine on Twitter: http://twitter.com/Steve-Wine
---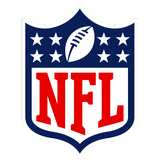 Get more from National Football League
Follow your favorites to get information about games, news and more
---