National Football League
National Football League
Denver's thirtysomething DBs have ups and downs
Published
Nov. 26, 2010 1:51 a.m. ET

A month ago, the questions about Brian Dawkins were how seemingly ageless he was, making plays at 37 like he did when he was 24.
After his performance Monday night at San Diego, fans were left to wonder if time has quickly caught up to the four-time All-Pro safety who remains one of the game's hardest hitters when he's not left grasping at - and gasping for - air.
Dawkins' swing and miss at receiver Patrick Crayton resulted in a 40-yard touchdown strike that gave the Chargers a two-touchdown halftime lead. He looked even worse later when he failed to take down Darren Sproles, who sprinted 57 yards for score after Dawkins failed to bring him down in the flat.
The Broncos are kissing it off to a bad game by a great player, not a harbinger that his playing days are coming to a close.
''That's football,'' coach Josh McDaniels said. ''Players never intend to make a mistake. Players never intend to have a game where they don't play as well. But I think that's just being human. And it doesn't matter if you're old or young. We had young players that played well two weeks ago, too, and didn't play well on Monday night.
''So, everybody looks for an excuse or a reason why a performance could change in a short time span, but I think the best thing I can say is if you look at our team, that's pretty much what our team has done.''
The Broncos (3-7) haven't won back-to-back games in nearly a year.
Denver's defensive coordinator, Don Martindale, was much more adamant in his defense of his big-time defender, suggesting it was unfair to judge the man based on one performance.
''There was two plays that everybody wants to talk about but they forget about the thousands that he's made,'' Martindale said. ''And I think it's really easy to go after someone like that, but every time I tell you, it takes all 11 (players) and also myself making a good call.
''And I know he's going to bounce back, if you want to call it that - or, he's just going to continue being the Hall of Famer that he is, which that's the way I see it.''
On Crayton's score, the Broncos' bigger sin is probably not having players in proper position behind him.
''Without a doubt,'' Martindale said. ''He was in double coverage on another person and came off of him, OK? So, the pursuit should have been there. Like I said, it's all 11 of us.''
Dawkins' play is far from the biggest concern in Denver's seasoned secondary that's dotted with thirtysomethings.
Cornerback Andre' Goodman has missed most of the season with injuries and will be deactivated Sunday against St. Louis (4-6) for the seventh time this season. A year ago, the 32-year-old Goodman led the Broncos in interceptions (five) and pass breakups (17) while posting a career-best 43 tackles and starting all 16 games.
Safety Renaldo Hill, who turned 32 two weeks ago, is playing well but his pass interference flag on Mark Sanchez's desperation fourth-down heave toward the end zone last month produced a heartbreaking 24-20 punch-to-the-gut loss to the Jets.
Cornerback Champ Bailey is still stellar at age 32, but he could be entering the final month and a-half in Denver. After offering him an extension, they snatched it back before he could sign it.
Bailey was willing to stay in Denver, but now that the Broncos have lost 15 of 20 for the first time since the early 1970s and appear headed for a fifth straight year without a playoff berth, he might be glad to go somewhere else in free agency to chase that elusive ring.
The issues aren't just with veterans in the defensive backfield, either.
Rookie cornerback Perrish Cox is targeted aplenty every week and while he shows flashes of a bright future, the Broncos have to live with plenty of mistakes and big plays he surrenders today.
The Broncos lost safeties Darcel McBath (thigh) and David Bruton (ribs) to injuries against the Chargers and McBath has been ruled out against the Rams, who will likely try to force Dawkins to cover in the open field again while aiming to pick on the rookies.
The Broncos have used six defensive backs instead of the nickel (five DBs) for the last month, sending McBath into the game along with Nate Jones on passing downs. When McBath got hurt Monday night, Bruton went in. When Bruton got hurt, rookie Syd'Quan Thompson got the call.
Thompson is expected to see plenty of action Sunday. He practiced all week at safety and cornerback.
''I love the attitude he has about that because he never gives you the feeling like it's too much, which, for a young player, to put that kind of burden on him, it's pretty remarkable,'' McDaniels said.
---
---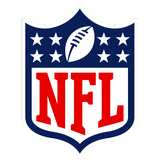 Get more from National Football League
Follow your favorites to get information about games, news and more
---