National Football League
National Football League
Denver's revival begins with defense
Published
Aug. 22, 2011 1:00 a.m. ET

Between practices on the sun-baked Denver Broncos' practice field, John Elway was in his element and it wasn't under center.
Four undrafted free agent players were trying out for roster spots during training camp, and the team's executive vice president for football operations was in the middle of it all, hands on knees, barking out instructions and watching every twitch, drop and swim move.
Near the lunchroom at the team's Dove Valley training facility, general manager Brian Xanders observed the auditions over his shoulder while trying to carry on a conversation with a camp visitor. Later in the day, new head coach John Fox, the defensive guru who has brought his 4-3 scheme and two-back offense to Denver from Carolina, would do his own stealth waiver-wire hunting.
"John's going over film of third-string quarterbacks around the league," Xanders said, "and I'm looking at linebackers. Fox does his part with other positions. We're splitting everything up."
This, folks, is what is called a professional football operation.
No longer run like a Josh McDaniels oligarchy, democracy and collaboration are now required to get a storied Denver Broncos franchise back to its glory days of playoffs and Super Bowls, an era that launched Elway to a Hall of Fame career as the team's signature quarterback.
"John Elway talks about having those fans back in that stadium, going crazy," Xanders said, "with an Orange Crush defense that's exciting, that gets sacks and turnovers, that whole aura of Mile High. It helped him win Super Bowl rings. He wants that back."
While radio talk shows still stoke the ashes of the now-extinguished quarterback battle and bemoan what has happened to third-string quarterback Tim Tebow, the Broncos know overcoming 2010's 4-12 finish and zero playoff appearances since 2005 won't necessarily hinge on whether Kyle Orton is taking first-team snaps under center.
The focus is on repairing the NFL's 32nd-ranked defense last season, establishing a dominance and consistency that was impossible with six defensive coordinators the past six seasons and injuries depleting the 2010 roster.
A group that had surrendered at least 400 points in three of the last four seasons began its rebirth by following the lead of new coordinator Dennis Allen, a Gregg Williams disciple who wants a violent, attacking scheme.
And everyone is reveling in the oddity of having a head coach with a defensive pedigree running things: Owner Pat Bowlen's string of offensive-minded coaches since 1981 (Dan Reeves, Wade Phillips, Mike Shanahan, McDaniels) was only interrupted by Phillips' stint in 1993-94.
Finally, defensive players have a coach who gets them.
"It's just good to have that extra level of support," said 10-time Pro Bowl cornerback Champ Bailey, who feels Fox really has his back.
"Hey," Fox said, "everybody keeps talking about the quarterback here. Our issues are on defense."
"Foxy," who is now 35 pounds lighter and much happier with his Carolina coaching days behind him, brings a bounce and charisma that has been uplifting in Denver's mile-high altitude. Players laugh, then pound each other on the next snap, hoping Fox saw them give that effort. He's the kind of players' coach who doesn't coddle athletes for favor, but inspires their best through one-on-one attention.
All of it stands in stark contrast to the caustic season-and-a-half reign of McDaniels, the boy wonder offensive coordinator from New England who wielded his final say over the team with maniacal passion, a hair-trigger temper and a dangerous lack of oversight.
Six consecutive victories in 2009 deteriorated into mounting losses as the overbearing McDaniels rapidly lost the trust of his staff, the support his players and his sense of control. A 3-9 start in 2010 and the late-season firing of McDaniels that many viewed as liberating nonetheless left the Broncos' franchise in tatters.
Bringing in Fox and putting the franchise under Elway's influential guidance convinced playmaking safety and team leader Brian Dawkins, 38, to reduce his contract by $4 million so he could return for a 16th season.
Why such a drastic paycut?
"Going through the 1 ½ years that we went through here," Dawkins said, "it was almost too much to bear. I wanted to come back here and feel what it's like to play for the Broncos with no dark clouds, nothing over us."
The revival of spirits and stats begins with winning back the players' trust. That means giving Orton, 28, the starting nod and dismissing that late July Dolphins' trade talk. It's about welcoming back stalwart defensive leaders such as Dawkins and now-healthy linebacker Elvis Dumervil, while giving a trooper like Bailey a badly needed sense of stability.
The NFL's finest cover cornerback can rattle off the list of defensive coordinators and schemes he's experienced since arriving in Denver in 2004 so easily, it's almost laughable. "The first year I had (Larry) Coyer, and he was different from the next guy, which was (Jim) Bates," Bailey said, pausing only to catch his breath. "But then Bates and (Bob) Slowick were about the same. Then I had Mike Nolan, again, with the 3-4. And I had some similarities there with (Don) Martindale last year."
With their focus on consistency, Fox and Allen bring a 4-3 scheme that already has overcome adversity — preseason injury losses to defensive tackles Ty Warren (triceps tear) and Marcus Thomas (pectoral strain). A single practice after the Week 1 preseason game saw both go down. Warren underwent surgery and Denver hopes to get him back late this season, while Thomas is expected to miss at least four weeks.
What could have been a huge setback has become opportunity for others to excel.
In Saturday's 24-10 preseason victory over the Bills, defensive tackle Brodrick Bunkley provided inside push along with Dumervil to stuff the run and harass the quarterback. The team's prized draft pick, outside linebacker Von Miller, teamed with linebacker D.J. Williams on blitz packages that were both intelligently schemed and physically impressive.
Second-round pick, safety Rahim Moore from UCLA, found open lanes to rush the passer.
"This was all by design, that collaborative effort that I wanted to bring here, the way I felt in the locker room when I played here," said Elway, who clearly enjoys building this from scratch — and keeping everyone guessing.
Rather than draft Alabama defensive tackle Marcell Dareus No. 2 overall, the Broncos' brain trust opted for Miller, who had 27.5 sacks the past two seasons, to pair with the returning Dumervil.
"We stuck to our board because we knew we had free agency left," said Xanders, who aims to build through the draft much like Bill Belichick and his Patriots' personnel disciples, Scott Pioli in Kansas City and Thomas Dimitroff in Atlanta. "And it was the largest free-agency class in history. We knew there would be some guys released."
The second waiver wire saw Warren, 30, become available and the competition for him was stiff: The Texans, Chiefs and Packers also were in pursuit. "But he hit it off with Fox," said Xanders, with the lure being the prospect of playing for a title and having fun doing it.
"It was technically a buyer's market," Xanders admitted, and he signed Warren to a cap-friendly two-year, $8 million contract as the huge free-agent class clamored to get spots on 90-man camp rosters around the league. Paired with the newly re-signed Thomas, the Broncos thought they had anchor defensive tackles.
They'll eventually get those two back, but the Broncos must rely on Bunkley, Kevin Vickerson, Jeremy Jarmon and Derrick Harvey until at least Week 2 of the regular season.
Meanwhile, instilling the Orange Crush mentality goes on without interruption. Everyone is aching for a return of the glory days that Elway brought to the franchise and the region.
Several Broncos players confessed they were transfixed in early August watching tight end Shannon Sharpe inducted in the Pro Football Hall of Fame.
"We saw them bringing John Elway back to Canton, the replays, the video of all the proud moments of this franchise and some of that kind of got lost," Dumervil said. "I think we have to recapture that. It means something to be wearing a Broncos' helmet.
"That means on defense, we're attacking. We're going to play physical. We're going to stop the run."
The most complete player on Denver's defense saw his 2010 season end in training camp when he tore his right pectoral muscle. Surgery followed, and Dumervil believes he's stronger and more explosive today than he was during his career-defining 17-sack performance in 2009. He packed on 15 pounds of muscle mass during rehab, all honed through nutrition and weights.
He's now up to 257 pounds. "What killed me every year, before I got hurt, I used to deteriorate during the season," Dumervil said. "If I started 248 at Game 1 and I'm 240 in Week 14, I'm not the same player."
Dumervil's obsession with being a 17-week, 255-pound playmaking force mirrors the Broncos' mentality of starting strong and not stepping off the gas on either side of the ball.
"We're building consistency on defense, with the same schemes and coordinator," Xanders said. "And on offense, we want to attack with explosive plays, running and pounding the ball with John Fox's scheme of two backs, three backs with explosive play-action passes off of it."
In Denver, they look at this renaissance as a three-year plan: develop the core fundamentals and draft soundly, then draft another effective class in Year 2 that includes starters and "guys who just love football, have a passion for football," Xanders said. "Because it's hard for those guys to fail, the ones who really love football."
Year 3 is the Super Bowl payoff — hoping that the hard work and culture build toward greatness but pay off earlier.
Where are the Broncos right now?
"I'd like to say we're already into what's at the end of Year 3," Elway said. "Why just be satisfied with what it takes to get there? One thing about me — I won't ever sell us short."
---
---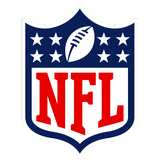 Get more from National Football League
Follow your favorites to get information about games, news and more
---