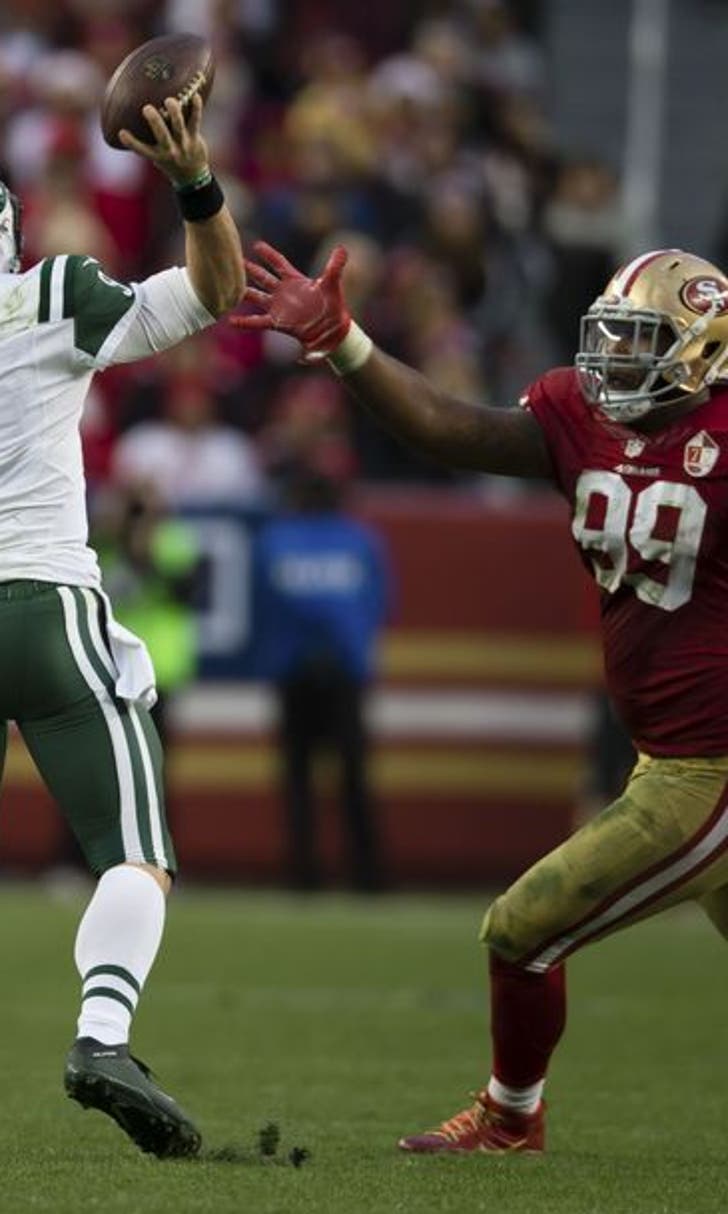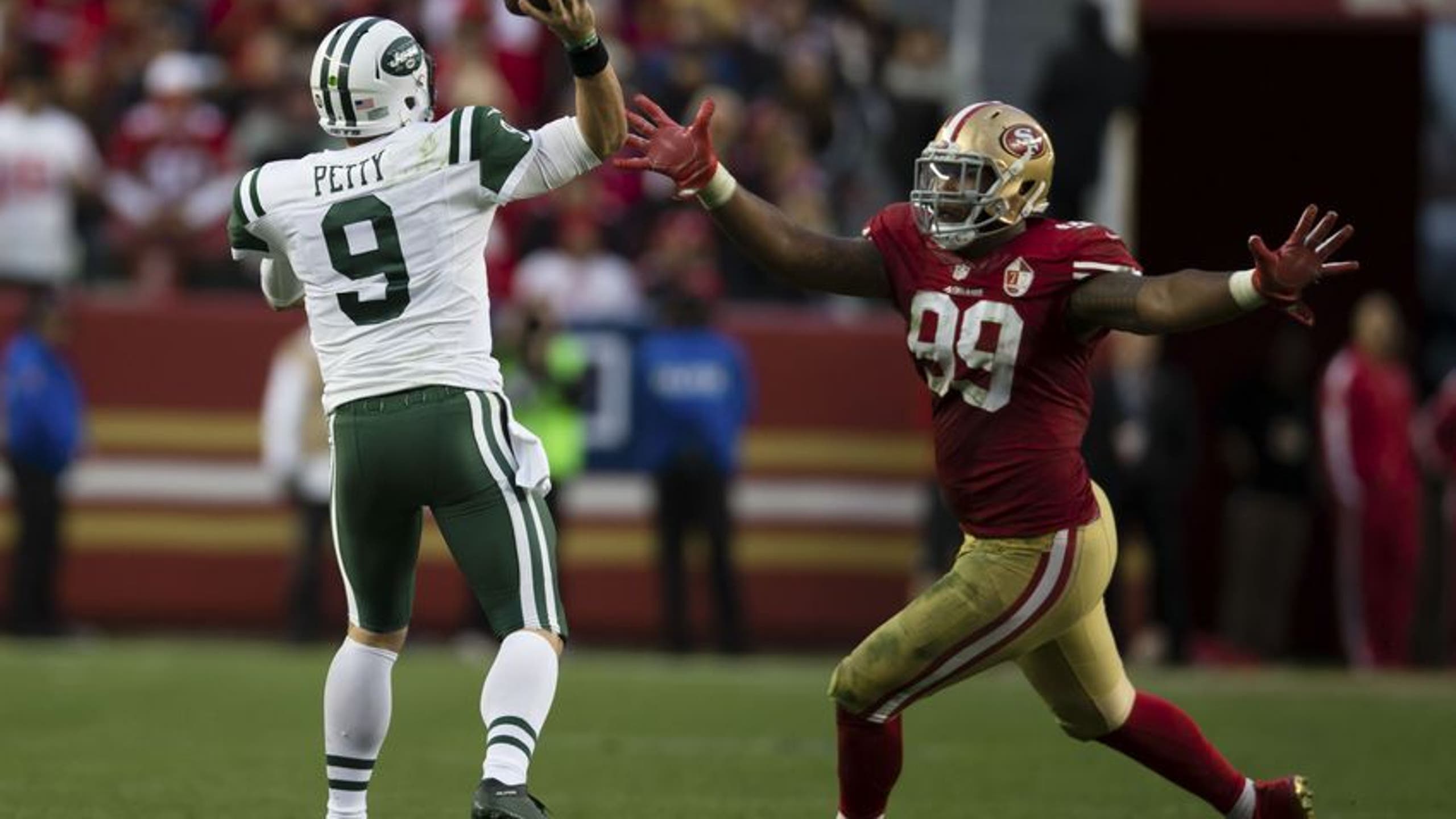 DeForest Buckner Becoming a Force for the 49ers Defense
BY Fansided and Robert Smith/FanSided via Niner Noise • December 22, 2016
In a season of colossal disappointment and few bright spots, DeForest Buckner is becoming a force for the San Francisco 49ers defense.
The 2016 season has definitely tested the term 49ers Faithful, as the team has suffered through one of the worst seasons in franchise history, currently sitting with the second worst record in the NFL  at 1-13, one game behind the winless Cleveland Browns.
When the 49ers took defensive end DeForest Buckner with the seventh pick in the 2016 NFL Draft, many felt he could be a centerpiece for a team's defense for years to come.
And while Buckner was a little slow to start, with just three tackles in his first game against the Los Angeles Rams back in September, he has steadily increased his productivity and overall activity as the season has wore on.
Through Week 15 of the NFL season, Buckner has garnered 69 tackles and five sacks so far in his rookie season, while playing well over 80 percent of the total snaps on defense. In fact, 49ers defensive coordinator Jim O'Neil praised Bucker for his tremendous progress during the course of the season, saying "I think we have seen him transform into a guy that can now make plays in the run-pass game and he's been unbelievable."
Early on in the season, it seemed as though Buckner struggled in run support and filling gaps. But it has been much improved during the course of the season.
His 11 tackles, two sacks and four QB pressures against the New York Jets in Week 14 can attest to that.
For the 49ers to grow and attain success going forward, the development of their draft picks and young players will be paramount.
Questions exist as to the capabilities of this coaching staff to put together a solid game plan, correct mistakes and make players accountable. However, Buckner seems to be the type of player who wants to be great and holds himself accountable.
Along with Arik Armstead and Glenn Dorsey, Buckner provides a solid foundation for the middle of the 49ers defense. It will be up to this coaching staff, or perhaps another in the future, to create game plans that put these players in the best position to be successful.
With the current state of the organization and the uncertainty surrounding the team and its future, Buckner's ascension as one of the more productive rookies of the 2016 draft class is a beacon of light in an otherwise dark and desolate season for the 49ers.
More from Niner Noise
This article originally appeared on
---
---